Life Style
Thế Giới
A picture of two ordinary father and son but makes everyone shiver in horror when they know the story behind
Perhaps the greatest power of photography lies in its ability to recall the moment and the emotion at the time it was taken. Those feelings can be happy and memorable, but sometimes sad memories that no one wants to keep.
And sometimes, there are photos that even make people panic when they know what happens next, like the picture of the father and son below.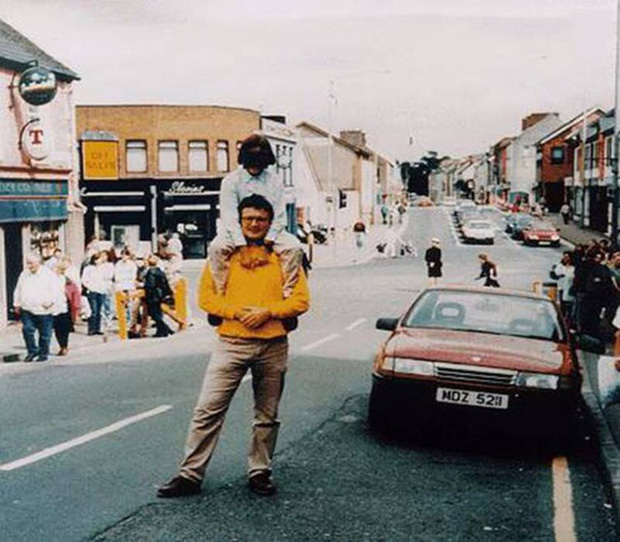 Pictured is Gonzalo Cavedo happily carrying his son on his shoulders, taken in the city of Omagh, Tyrone, Northern Ireland 24 years ago, on August 15, 1998. Both from Spain come here to travel.
But looking back now, the Cavedo father and son must have realized how lucky they were. Because in the next few seconds, at about 3:10 pm on August 15, the peaceful street in Omagh was engulfed in chaos after the announcement of a bomb and the request for people to seek shelter.
The problem is that they warn the wrong location of the bomb. The bomb weighing more than 226kg was actually located in the trunk of the red car parked next to the father and son Cavedo in the photo above. It exploded, destroying everything around, creating a huge crater in the middle of the road. Thousands of pieces of debris were scattered everywhere, pouring into the stream of people fleeing. A survivor recounted that at that time he felt like he was stung by hundreds of bees, the pain was indescribable.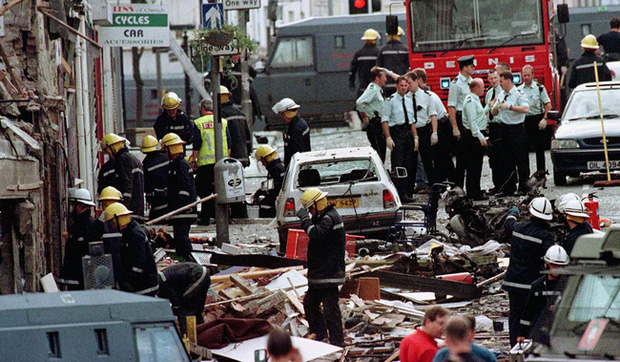 The explosion killed 31 people, including the Spanish tourists traveling with the Cavedos. In addition, 300 others were injured, leaving a horrifying scene that filled the whole city with grief.
The father and son of the Gonzalo family were lucky to be unharmed, but the person who took the photo for them was not so lucky. This person was buried under tons of bricks and stones because the building next door fell.
An extensive investigation was conducted. Police arrested 2 suspects, then charged them with murder, but were unable to bring the case to a close.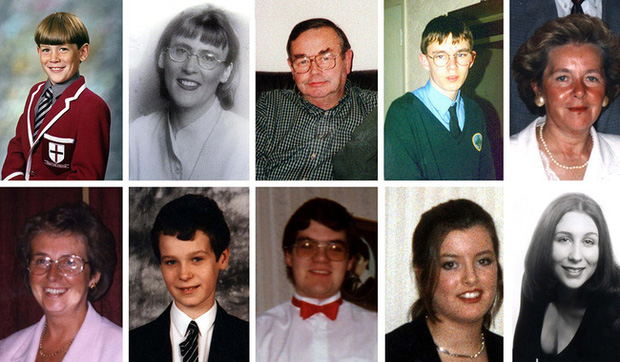 Some victims died in the fateful explosion
An annual memorial service is held in the city of Omagh, founded by the Church Association. 32 bells rang to commemorate the deaths of 31 victims. The remaining bell is for anyone who might die from similar attacks.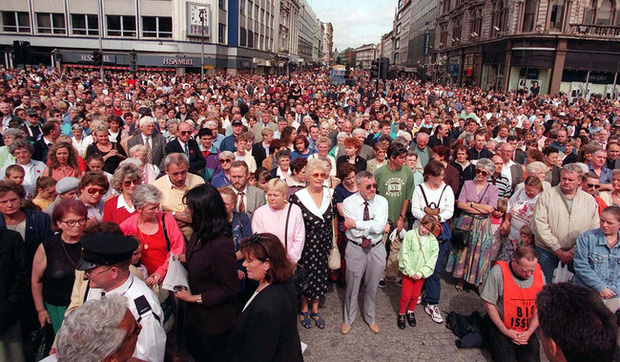 At the 20th anniversary of the bombing with the participation of Cara McGillion, the daughter of two very seriously injured victims of the explosion, Donna Marie and Gary. Donna's injuries were so severe that she only had a 20% chance of survival, while Garry suffered burns all over her body. The explosion happened just a week before they were due to get married.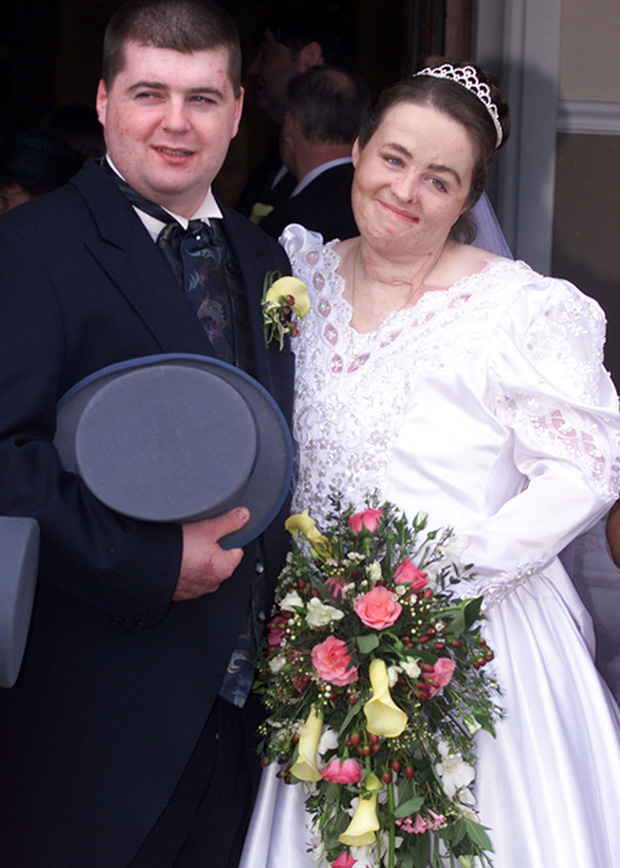 Twenty-four years on, the perpetrators of the explosion have not been apprehended. This is also what frustrated the families of the victims, and made it a permanent stain in Ireland's history.
Source: News Beerer
https://kenh14.vn/mot-tam-anh-chup-2-cha-con-binh-thuong-nhung-khien-ai-cung-rung-minh-king-hai-khi-biet-cau-chuyen- pending-20220109182151505.chn
You are reading the article
A picture of two ordinary father and son but makes everyone shiver in horror when they know the story behind

at
Blogtuan.info
– Source:
Kenh14.Vn
– Read the original article
here