Chuyện lạ
Discovered vestiges reveal the possibility of life on Pluto
New clear images of giant ice volcanoes hint at the possibility of life on Pluto.
The New Horizons spacecraft of the US space agency NASA has captured quite clear images of the icy volcanic region on Pluto. The new discovery surprised researchers.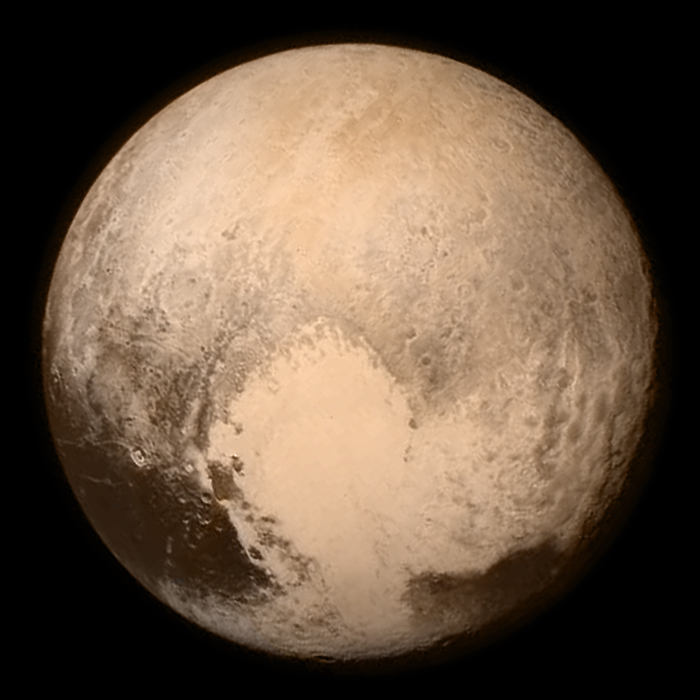 Discovered vestiges reveal the possibility of life on Pluto
The team found that the area did not have any impact craters, indicating that the ice volcanoes were active in not too distant time, about 100 million to 200 million years ago.
Below the surface of Pluto was once an ocean. Therefore, the researchers believe that the discovery of ice volcanoes suggests that the ocean still exists, liquid water will be close to the surface. Pluto's temperature is also warmer than previously discovered. This makes scientists doubt the possibility of life on the dwarf planet.
"Any organism that survives there will face many challenges. They will need some sort of nutrient source," said Kelsi Singer, of the Southwest Research Institute in Boulder, Colorado, who led the study. If the volcano happens continuously, the temperature and water change a lot, it will make it difficult for organisms."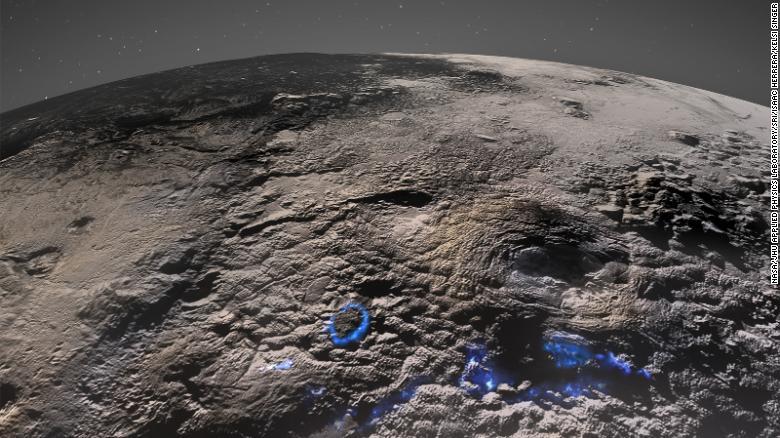 The blue markings show how volcanism has occurred in the past.
Pluto was downgraded to a dwarf planet in 2006 because it did not fit the International Astronomical Union's definition of a planet.
However, researchers are still regularly monitoring and looking for signs of life on this star. As the New Horizons spacecraft flew past the dwarf planets and moons, it collected many important images and data about Pluto.
This dwarf planet is located in the Kuiper Belt, known as the icy world, with an average temperature of minus 232 degrees Celsius. On the surface of Pluto, there are mountains, valleys, glaciers, plains and mouths. volcano. If you stand on the surface, you will see a blue sky with red snow.
"We found the field to have some vast glacial volcanoes, unlike anything else seen in the solar system," said Kelsi Singer.
This area to the southwest of the Sputnik Planitia ice sheet stretches over about 1,000 km. Two of the largest ice volcanoes are Wright Mons and Piccard Mons.
Wright Mons is about 5 km high, similar to Mauna Loa volcano in Hawaii, one of the largest volcanoes on Earth.
Hoang Dung (synopsis)
You are reading the article
Discovered vestiges reveal the possibility of life on Pluto

at
Blogtuan.info
– Source:
infonet.vietnamnet.vn
– Read the original article
here