Khỏe - Đẹp
Hanoi through the peak of the epidemic, do you need to wear a mask, do 5K?
At this time, implementing 5K measures is still extremely important, eating must disinfect, keep a distance; If you can't keep your distance while watching football, you will wear a mask.
Three weeks ago, Hanoi fell on the peak of the epidemic when the number of Covid-19 cases continued to increase every day. On the peak day, the city recorded more than 32,000 cases. A week ago, the number of cases began to decrease sharply. For example, on the most recent day, March 29, Hanoi only had 8,993 new Covid-19 cases per day.
The good news is, even during the peak of the epidemic, the rate of severe illness and death in Hanoi was very low. At the meeting of the Steering Committee for Covid-19 Prevention and Control in Hanoi last weekend, Deputy Director of the Hanoi Department of Health Vu Cao Cuong said that the Department of Health said that Hanoi had passed the peak of the epidemic. However, it is not allowed to be subjective, but it is necessary to continue to perform well in epidemic prevention and control and monitor developments in the coming time.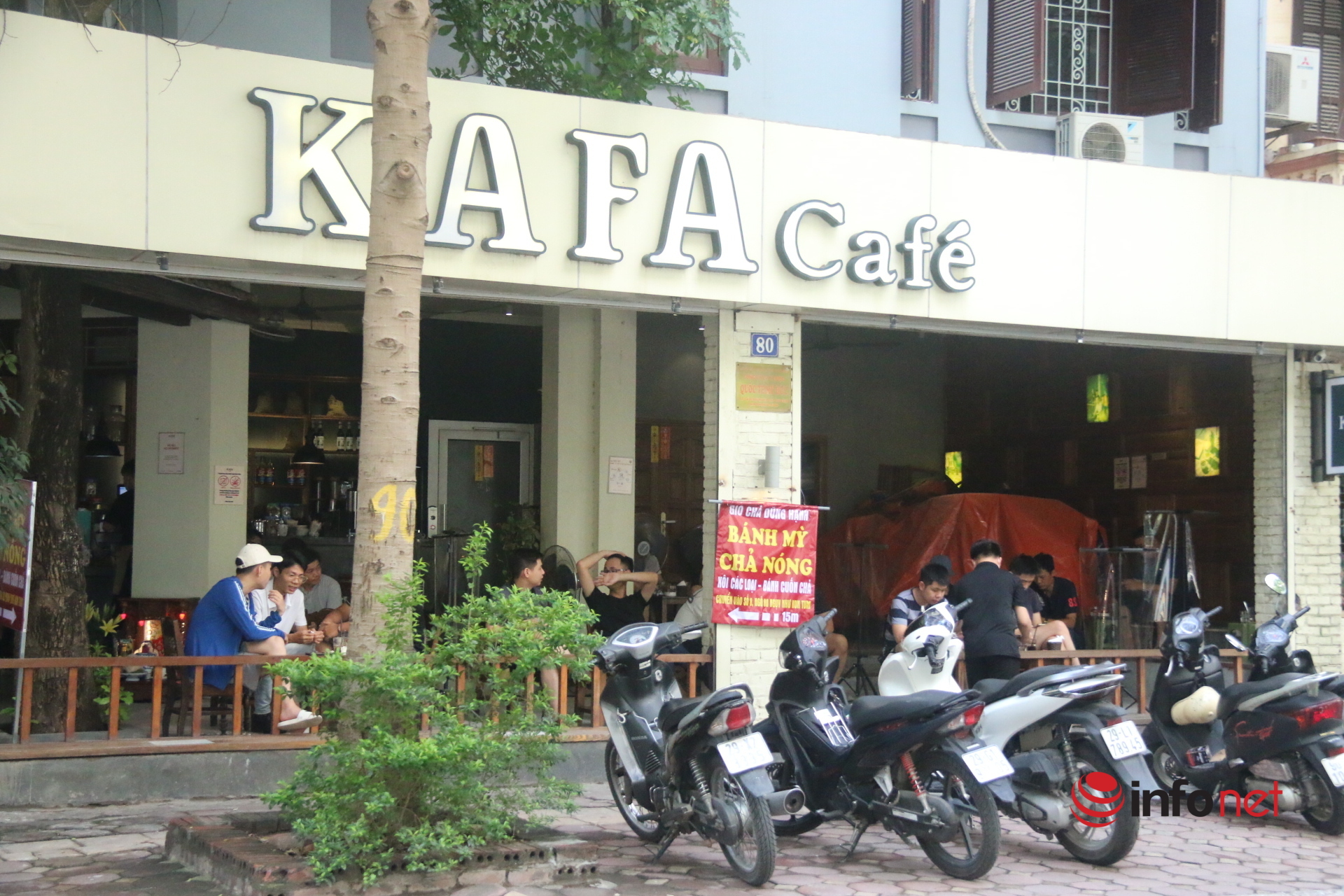 Illustrations
Due to the fact that the number of F0 cases is still high, the Department of Health suggested that localities focus on the core goals of epidemic prevention and control activities such as controlling floor migration, mortality rate, and severe transfer; ensure that the number of cases does not exceed the receiving capacity of the system; at the same time actively adapt flexibly and effectively control the Covid-19 epidemic.
Talking to reporters about the epidemic situation in Hanoi, Assoc. Dr. Tran Dac Phu, former Director of Preventive Medicine Department (Ministry of Health) That said, Hanoi is still controlling the Covid-19 epidemic, the number of infections according to statistics has shown signs of decreasing. The number of aggravation and mortality is not high.
Appreciating Hanoi's epidemic control work, Assoc. Dr. Tran Dac Phu said that there are many reasons such as predictability, response, vaccination rate, etc. In which, the medical direction system is relatively good, despite being overloaded at times, medical staff still Don't give up, keep working.
"There are medical stations that work all night or medical staff who are F0 still working, working online also. In addition, there is an external system such as the network of companion doctors, 115 First Aid, etc. to participate in strengthening.
At the same time, the treatment stratification is also timely, a bit confusing at first, but now it has been stratified since the detection of the infection and uses the stratified system of district hospitals to treat F0. Those are the things Hanoi can do to reduce the overload of the health system, avoid being overloaded and break the battle," said Phu.
Although initially successfully controlling the epidemic, Hanoi's activities gradually returned to "the old normal", here Hanoi welcomes tourists in, Assoc. Dr. Tran Dac Phu said that Hanoi has moved from "zero F0" to accepting cases in the community, from banning to controlling risks.
"If risks have been controlled, they must monitor and continue to monitor and evaluate for prevention; capacity building for disease prevention and control cannot be abandoned. Loosening, not letting go, loosening up.
For example, for entry, there are tourists, there are tourists, there are hotels, entertainment activities, but I emphasize that it must be synchronized. When tourists come in, hotels and amusement parks must also apply preventive measures because if we let go, it will spread very strongly, flare up again and struggle, overloading the medical system. economic. Synchronous loosening requires synchronous redundancy, that is what must be noted", emphasized Dr. Tran Dac Phu.
In parallel, it is necessary to vaccinate against Covid-19, those who are old, have underlying medical conditions that have not been vaccinated or have contraindications, need to be vaccinated, especially paying attention to the elderly, the older they are, the more they need to be vaccinated.
In addition to the above groups, Mr. Phu also suggested paying attention to the migrant population in vaccination work. Because when tourism opens, there will be many migrants to do business, professional agencies need to review this group to avoid omission.
"Still have to strengthen the 5K implementation communication messages. This is a very important time, although it is loosened, it is very important to take preventive measures. 5K is not always fully implemented, but always applies K, but applies as much as possible, which K is major, which K is minor, and has flexibility.
For example, eating and drinking can't wear a mask, disinfect and keep a distance; Or if you can't keep your distance while watching football, wear a mask.
Everyone needs to apply as much as possible, our aim is not to stop the spread but slow it down so as not to overload the health system. If you don't overload the health system, you won't die because mild patients receive the intervention of health authorities.
With professional agencies, Mr. Phu said that it is still necessary to always monitor cases to see how the epidemic develops; Always monitor how severe the transfer is to stratify it well. Prepare for good health facilities to avoid unknowing, passive outbreaks. Of course, the government must not be abandoned, must not relax, healthcare must be positive", Dr. Tran Dac Phu analyzed.
N. Huyen
You are reading the article
Hanoi through the peak of the epidemic, do you need to wear a mask, do 5K?

at
Blogtuan.info
– Source:
infonet.vietnamnet.vn
– Read the original article
here