A tip (also known as a tip) is a small amount not included in the bill that customers reward employees to show their satisfaction with the quality of service. But is tipping a common practice where you are? And if so, how much should you tip?
1. Tipping in the Americas
If you're from the US, you're probably already familiar with the unwritten rule about tipping: the more generous your tip is, the better service you'll get the next time you come back. In general, in both North, Central and South America, leaving a gratuity for the waiter is understood as a common practice in restaurants. As a result, tips sometimes make up a significant portion of the service staff's income.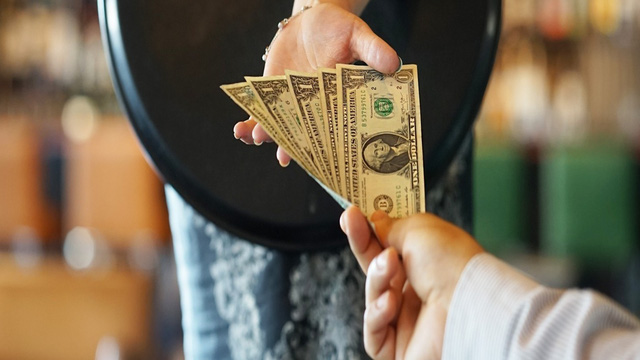 The Trip Advisor page suggests a reasonable tip that will be equivalent to 15-20% of the value of the service bill at restaurants or taxis. Similar to the US, patrons in Canada and Colombia also tip employees about 15-20% of the bill value. In Argentina, Mexico, Nicaragua and Peru, the tip value can be slightly less, around 10-15% of the bill value as standard.
Besides, most restaurants in Brazil, Chile and Costa Rica add a 10% commission to the bill when you make a reservation. In these cases, the customer may not need to leave a tip, but if possible feel free to add 5-10% cash as well as the staff sometimes don't get the tip.
Of particular note, if you leave a tip in Brazil, make sure to leave it delicately as Brazilians are quite sensitive when it comes to business transactions.
2. Tips in Europe
It can be said that leaving a tip more than 15-20% of the invoice value is unnecessary and sometimes considered ignorant because many countries in the European Union already have laws related to tips.
Some countries like the Netherlands, for example, require establishments to include tips in public price lists. However, usually people still leave a small tip of about 5-10% when the service is good, this is also known as 'fooi' in Dutch.
Other EU countries that typically charge a service fee to the bill include the Czech Republic, France, Hungary, Spain, and Sweden. In these countries, tipping is not customary, but is seen as an act of generosity in exchange for exceptional service.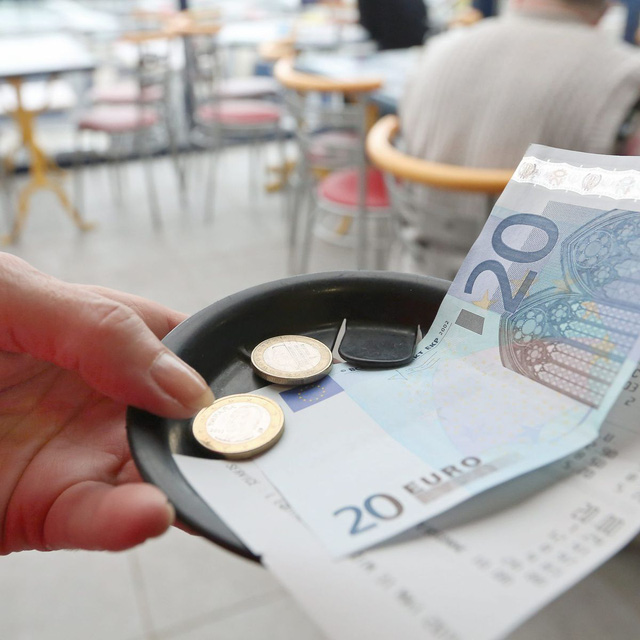 Germany, Ireland, Portugal and the UK don't have a specific tipping culture so leaving a bonus is up to you. The general rule of thumb when leaving a tip is 5-10% of the service value. Drivers and bartenders in these countries usually don't expect gratuities, but rounding up the bill is always appreciated.
In Austria, Italy, and Russia, tipping is not very common, but it is common for people to generously round the bill because of the low salaries of the wait staff. Some resorts in Italy will add an allowance called 'coperto', which means 'cover expenses', but this bonus is not always shared with staff – so if you If you want to tip in Italy, leave cash to ensure the tip reaches the waiter.
One interesting thing about tipping in Germany is that the word "tipping" is 'trinkgeld', which means "money for drinking"; In France, the word for tip is 'pourboire', which means 'to drink a glass'.
3. Tipping in the Middle East and parts of Africa
Similar to the Americas, tipping is customary and expected by service providers in Africa and the Middle East. The value of the tip often varies depending on the restaurant and the economic status of the country.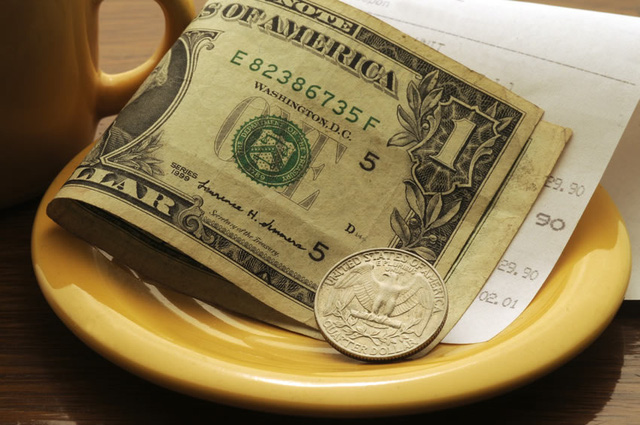 In Qatar, Saudi Arabia, and the United Arab Emirates, wait staff are used to receiving a 15-20% tip. Even in cities like Dubai, where a 10% service charge is already added to the bill, restaurant staff will still be delighted to receive a 15-20% bonus for their efforts.
In African countries like Jordan, Morocco and South Africa, wait staff should expect at least 10-15% tip. Restaurants in popular tourist countries like Egypt and Israel will also add a service fee to the bill, so be careful to avoid double tipping.
In particular, in Iranian culture, a gift is much more meaningful than money. Visitors are encouraged to express their satisfaction at the hotels by giving a small gift from their home country.
4. Tipping in East Asia and South Pacific
Outside of tourist areas, in countries in East Asia and the South Pacific, tipping is not very common, so tipping can sometimes surprise employees and sometimes even be refused.
In China, Myanmar, Singapore…, tipping is considered an unnecessary amount; However, some luxury restaurants in China have also started accepting the currency. Other Asian countries, like Japan and Nepal, absolutely take it for granted that good service is a part of life, so tipping should only reward outstanding service. In Japan, some restaurants will even politely decline your tip.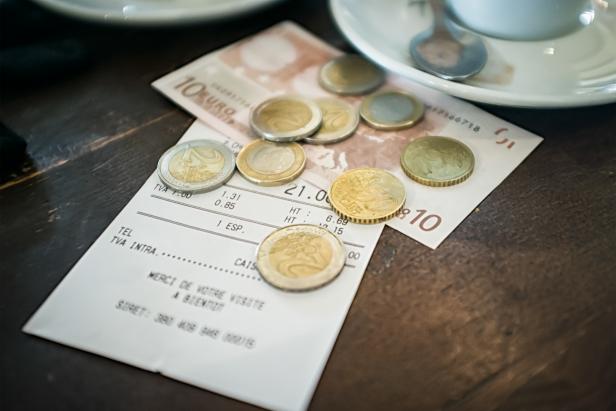 Especially in Japan, the staff is always mindful of serving customers not for the sake of tips or bonuses, but because the Japanese always work their best to make sure that customers are really satisfied with the service. and its products. They see money as the fruit of their labor, so if you give them more money than the list price, they'll feel offended because they feel like they're not being paid enough to need more tips.
Due to the influx of tourism, countries such as Cambodia, Indonesia, Thailand, Vietnam and parts of Turkey are becoming more open to tipping; However, tipping is still not considered essential, so if you don't leave a tip it won't be judged as lacking in generosity.
In Australia and New Zealand, restaurants and drivers also don't expect tips, but they'll appreciate it if you proactively round the bill.
(According to westernunion.com)
https://cafef.vn/van-hoa-tip-tien-tren-khap-the-gioi-o-my-la-luat-bat-thanh-van-rieng-noi-nay-boa-tien-se- bi-cho-la-mat-lich-su-20220329102929009.chn
You are reading the article
In the US, it is an unwritten law, in this place "tipping" will be considered "impolite"

at
Blogtuan.info
– Source:
Soha.vn
– Read the original article
here