Life Style
Lifestyle
Kim Thuy burst into tears explaining why her husband bought a car in her name!
A few days ago, Kim Thuy had a clip to answer for comment "Getting the machine (referring to Loc Fuho's ability to make money – PV) changed my life forever." After that, more and more newspapers and other commentaries talked about the issue "Why did Loc Fuho buy a car in his wife's name? Is it proof that the wife's family took advantage of Loc Fuho's reputation for money?" .
It is known that the newly purchased car of Loc Fuho's family is a Mitsubishi Xpander Cross priced at more than 697 million (according to the clip posted by Loc Fuho on FB) and is currently in the name of Kim Thuy's wife as the owner.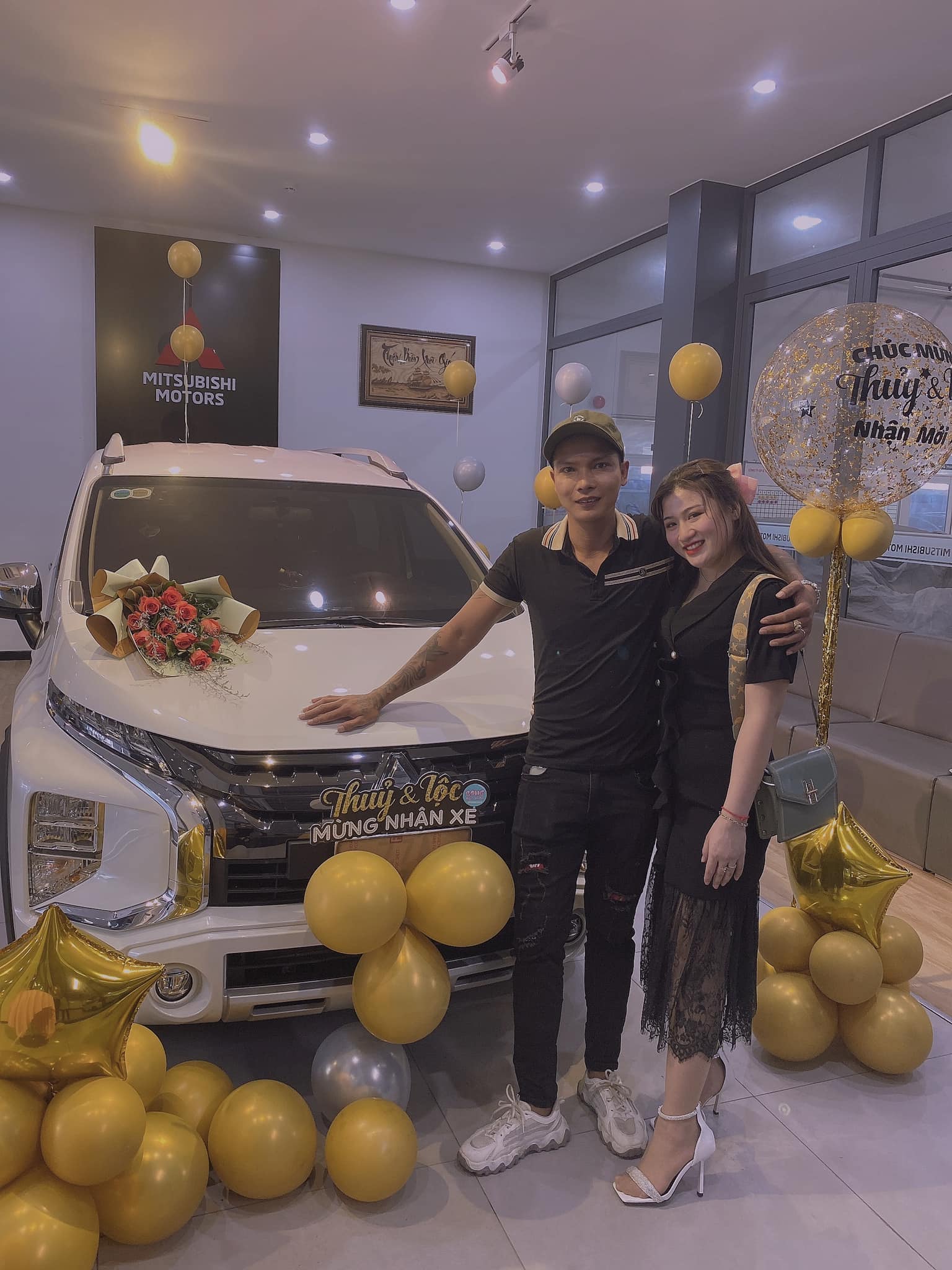 Loc Fuho and his wife were happy on the day they received the car (Photo: FB NV).
In the most recent Tiktok clip, Ms. Kim Thuy spoke up explaining the reason why Loc did not have the car's name on: "Anh Loc has not entered the household registration here because he may not be in Nha Trang anymore. When buying a car, he can't name it in his name. ". She further explained: "Thuy never thought that she could ride in Mr. Loc's car, Thuy could ride a motorbike, it doesn't matter if he had to take a car. But because Mr. Loc could not bear his name, he had to do it." While saying that Ms. Thuy could not hold back her tears, she choked "explain because I don't want people to say that to make my parents sad".
In addition, in this clip, Loc's wife also expressed her frustration when her family was said to be clinging to the famous YouTuber son-in-law. She said, "Every month, I send money to my brother Loc, but no one knows", "only to my parents when Mr. Loc volunteered, Mr. Loc agreed".
Under Thuy's explanation clip this time, the online community left countless mixed comments:
– Ignore the piece of life, don't be sad anymore.
– Actually, this is also a way to increase views and subs.
– Well, don't be sad… mouth of life!
– The social network that you should not ban them. You should explain to the two of you so that the two of you will not be sad. Stay strong, sister.
– Loc owes much to his wife's family, but what does his parents-in-law receive, the children stay at the grandparents' house to take care of them. Children who get married will understand that people are guilty of that.
– Don't show off if you buy a car. What do you do to show off?
As for the talk about his wife's family taking advantage of him, Loc Fuho also had a clip to defend his wife. He clarified: "When Loc married Loc's wife, then Loc only had enough money to get married, Loc thanks to Loc's wife a lot, since getting married, the job will go up".
Loc Fuho defended his wife in the car buying scandal, taking advantage of her son-in-law (Source: @locfuho1995).
You are reading the article
Kim Thuy burst into tears explaining why her husband bought a car in her name!

at
Blogtuan.info
– Source:
Afamily.vn
– Read the original article
here