Parents are "frustrated" to find a safe and active playground for their children to participate in
One of the problems that many parents first notice after a long time online is that their children are sedentary, leading to psychological inertia, lack of activity, even shyness to go out and communicate. At present, although many schools across the country have returned to school, but because the outbreak is still complicated, outdoor extracurricular activities are still limited to ensure the safety and health of children. This makes many parents nervous.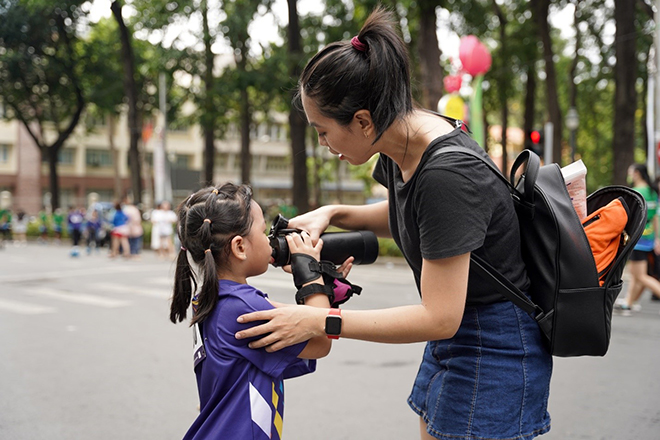 Regular exercise helps children maintain an active body and an active mind.
Share about this problem, Ms. Thanh Loan (Cau Giay, Hanoi) stated: "I have entered the second semester of the second semester, but my child still can't go to school, he will most likely study online until the end of the school year. Seeing my child roaming around the house with online lessons on electronic devices every day makes me feel anxious. Maybe it's because they stay at home a lot and can't exercise, the child is afraid to go out, and over time, I worry that it will not only affect his physical health but also his mental health.
Sharing the same concerns with Ms. Thanh Loan, Ms. Thu Ha (District 3, Ho Chi Minh City) says: "Now, after studying online for a long time, my child can go to school. However, the problem is that this epidemic is still complicated, so the school has also limited the implementation of extracurricular activities. Parents are busy working, so they don't have much time to play and exercise with their children."
Parents' concerns are not unfounded. According to experts, prolonged online learning can make children tired, increase anxiety, reduce social interaction and isolation, which if not detected early can be very dangerous. Therefore, in the new normal, many parents are interested and even try to find a safe and dynamic place to play online and face to face for their children so that their children can move and have fun in a safe and controlled manner.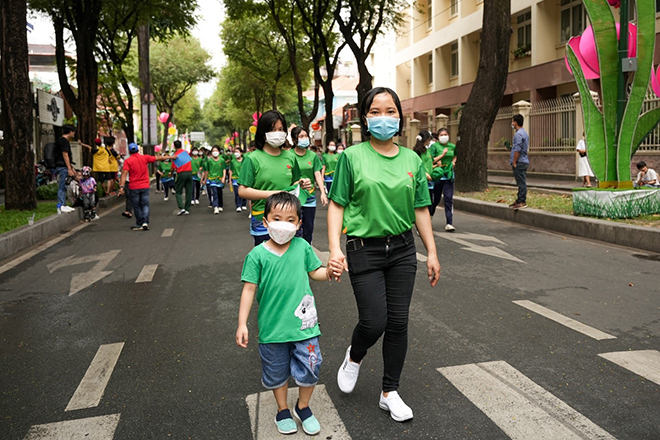 In the new normal era, parents pay special attention to a safe and active playground for their children.
Parents enjoy Nestlé Milo .'s "special" online event
Responding to the practical needs of parents, many online and face-to-face playgrounds were born, such as guiding children to exercise according to the available videos, participating in online movement games. Looking forward to a safe and dynamic playground for their children to participate in, as soon as it was announced that Nestlé Milo would be hosting the first online running tournament for children, parents were excited.
"As soon as I found out about the online running tournament for kids, I immediately registered my son to participate. My husband and I have been looking for a program like this for a long time."said Ms. Thu Ha is excited.
"It is still Nestlé Milo who has always been interested in building a generation of active and healthy Vietnamese children through sports activities. In recent years, my baby has participated in many activities of the Dynamic Vietnam program, so when I heard about Nestlé Milo's online jogging program for children, I didn't hesitate to sign up immediately. In my understanding, when participating in the program, mothers and babies can exercise directly at their homes without having to go far, which is very natural in the context of the current epidemic.Nguyen Xuan (Hanoi) shared.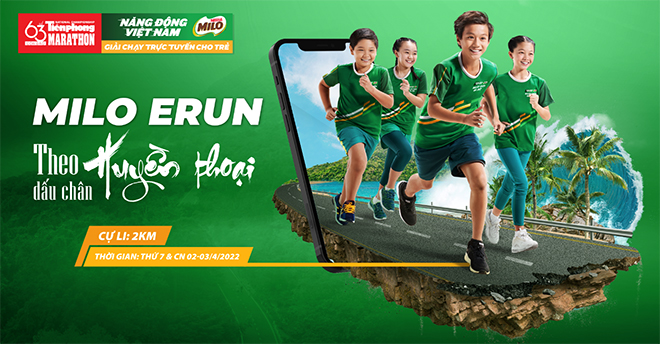 The first online children's running tournament is the latest version of the annual Erun Walking Festival hosted by Nestlé Milo.
Nestlé Milo's online running tournament responds to the theme "Following the legendary trail" of the 2022 Tien Phong Marathon, which the brand has sponsored for years. Hence, it is an opportunity for parents and children to exercise together and experience two fruitful weekends right in their living room without having to travel far.
In terms of how to participate, parents can easily register on the Strava app which is connected to iRace with a friendly and easy-to-operate interface. By walking or jogging for 2km anywhere on April 2 and 3 and activating the Strava app, mom and baby will easily record their achievements to compete. As part of the program, the Nestlé Milo brand will randomly select 20 "kid runners" from among the contestants with the best achievements to be given a "Green Energy" gift set, including: 01 boxes of Milo Nhi 115ML products, 01 Milo Astronaut backpacks, shoe sling bags 01 Milo, Lego BricQ 01 set, and medals for completing the race.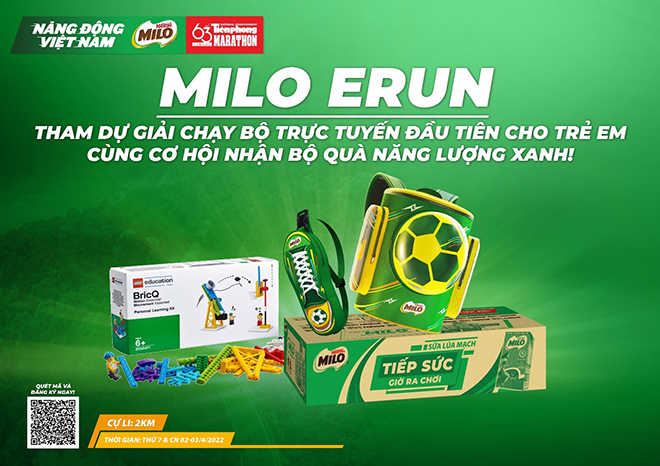 20 "kid runners" will be randomly selected from among the contestants who complete the 2km set run to receive the 'Green Energy' prize set from Nestlé Milo.
Nestlé Milo believes that in any condition and situation, children should always be active to improve their physical health and train their willpower not to be afraid of challenges. This is also one of the activities to affirm the brand's commitment in the journey of building an active, healthy and comprehensively developing Vietnamese youth generation.
You are reading the article
Parents are excited about the children's online running tournament Milo Erun
at Blogtuan.info – Source: Eva.vn – Read the original article here