Langmaster is no longer a strange name in the market. Thanks to the constant updating and improvement; The unit has been asserting its outstanding quality with an effective one-to-one English communication training model exclusively for working people.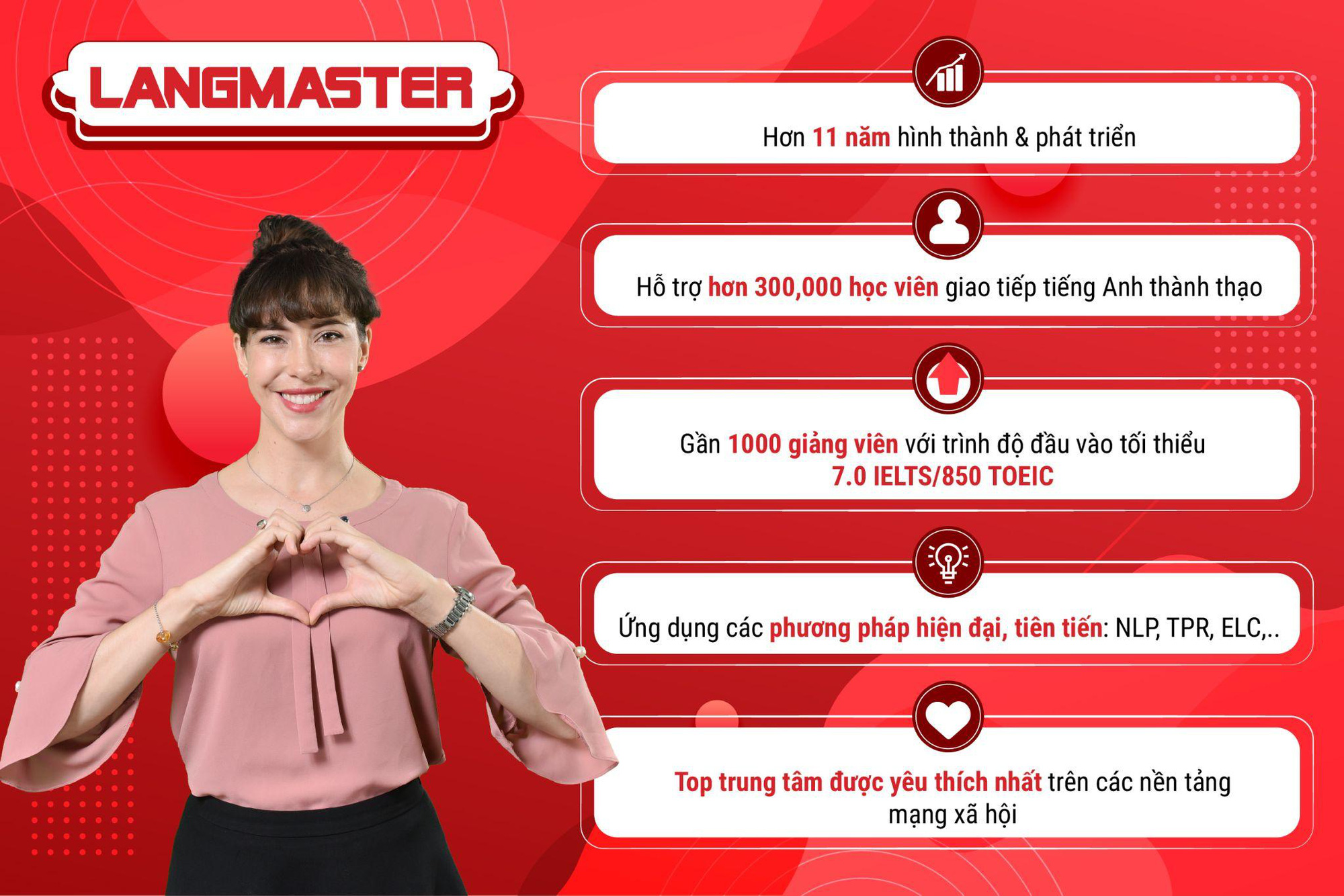 Personalized learning path
Everyone has a different career field. Accordingly, they also need to learn English in different ways so that they can quickly apply this language at work. Understanding that, Langmaster has researched and developed courses Communicative English for working people with personalized route. This is also considered as one of the differences of the unit compared to many other centers on the market.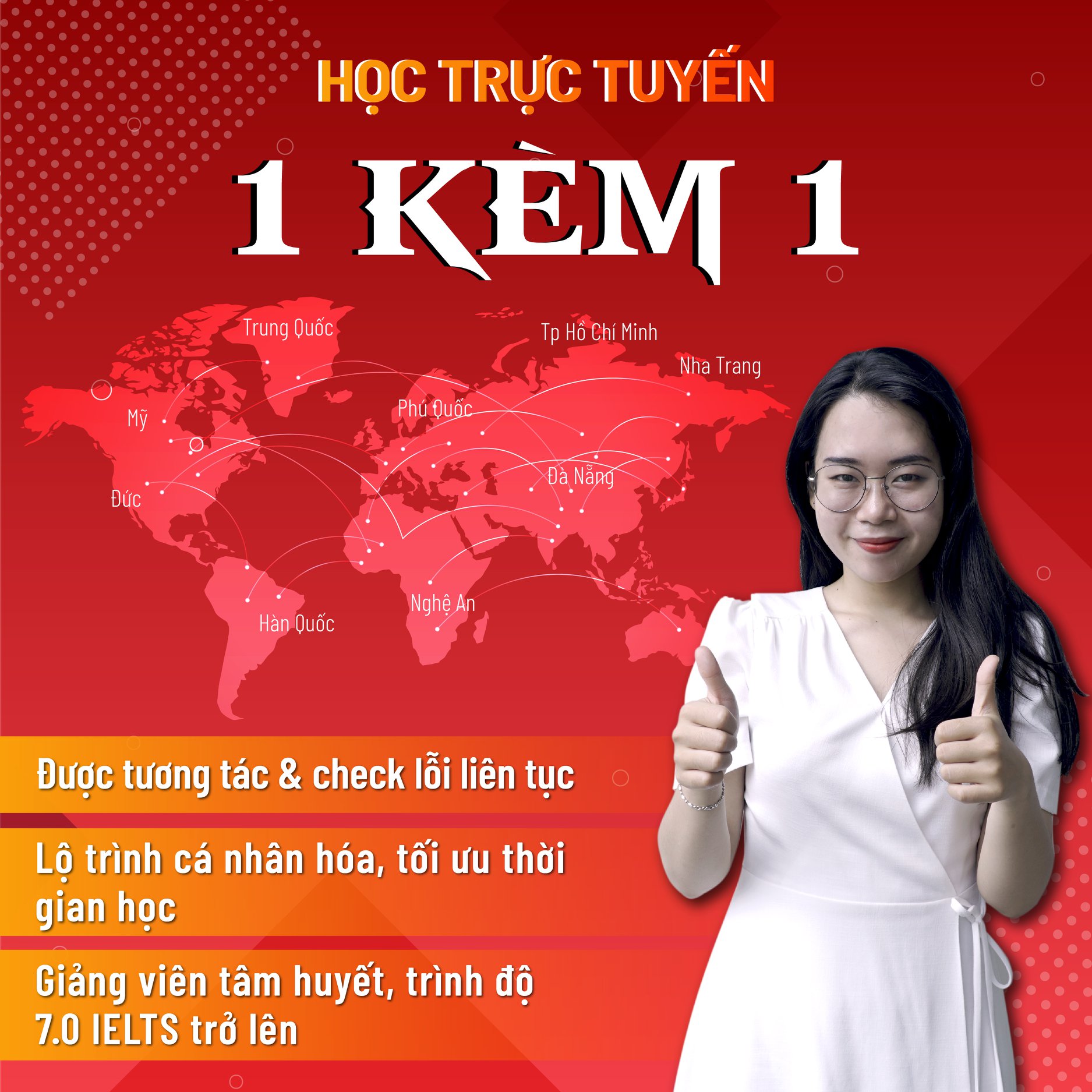 Personalization here means personalization from the entrance test to the end of the course. Specifically, before entering the course at Langmaster, you need to take an online test to test your reading and writing skills. After that, the center will also test your listening, speaking and reflexes skills. This helps Langmaster better understand the current level of English, the needs and wants to be achieved when taking the course, as well as the difficulties you face when learning a new language… From here, the center will guide you through the process. Make a route, answer questions and design courses and study times that suit your conditions. Thanks to this close attention, surely the route and course goals at the center will be closely linked with your learning needs and desires.
Live learning 1:1
In addition to tailoring the learning path according to the needs of the student's level, Langmaster also takes advantage of the small class sizes to personalize the learning experience for optimal effectiveness. It is known that the center has many routes from 3 months, 6 months, 9 months, to 15 months. Accordingly, each online course will help each learner build and strengthen English communication skills; practice standard pronunciation with IPA, actively apply vocabulary and grammar; and master communication situations in work as well as in life.
In addition, the supplementary Daily Challenge online system will automatically send and correct exercises and games to learners every day. This method helps students focus on developing skills and reviewing knowledge by creating an English environment that is close to topics related to life and work. Learners will interact and practice the language continuously, correcting errors and "filling" the gaps in knowledge immediately.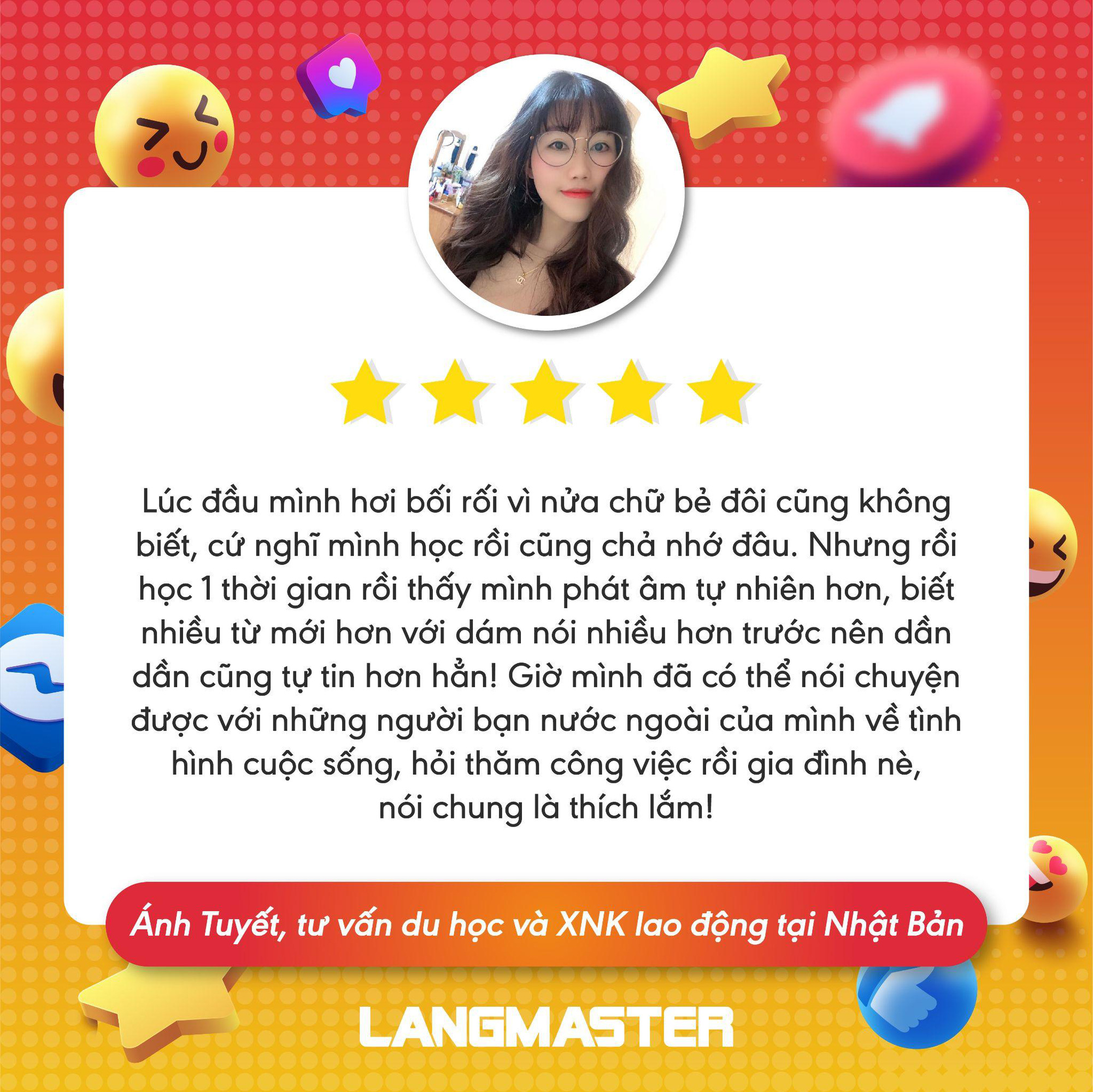 In particular, with Langmaster's 1:1 English course, we will have the right to choose instructors to suit our age, work nature and personality. This helps you to easily interact with the instructor, thereby improving the quality of the course.
Quality lecturers, innovative methods
It can be said that Langmaster always has high requirements for English lecturer positions. Accordingly, all official instructors must achieve at least IELTS 7.5 or higher (equivalent to TOEIC 900) for offline courses and IELTS 7.0 or higher (equivalent to TOEIC 850) for online courses. Moreover, 100% of teachers at Langmaster have to attend courses on thinking and applied psychology, thereby bringing the most practical value to students.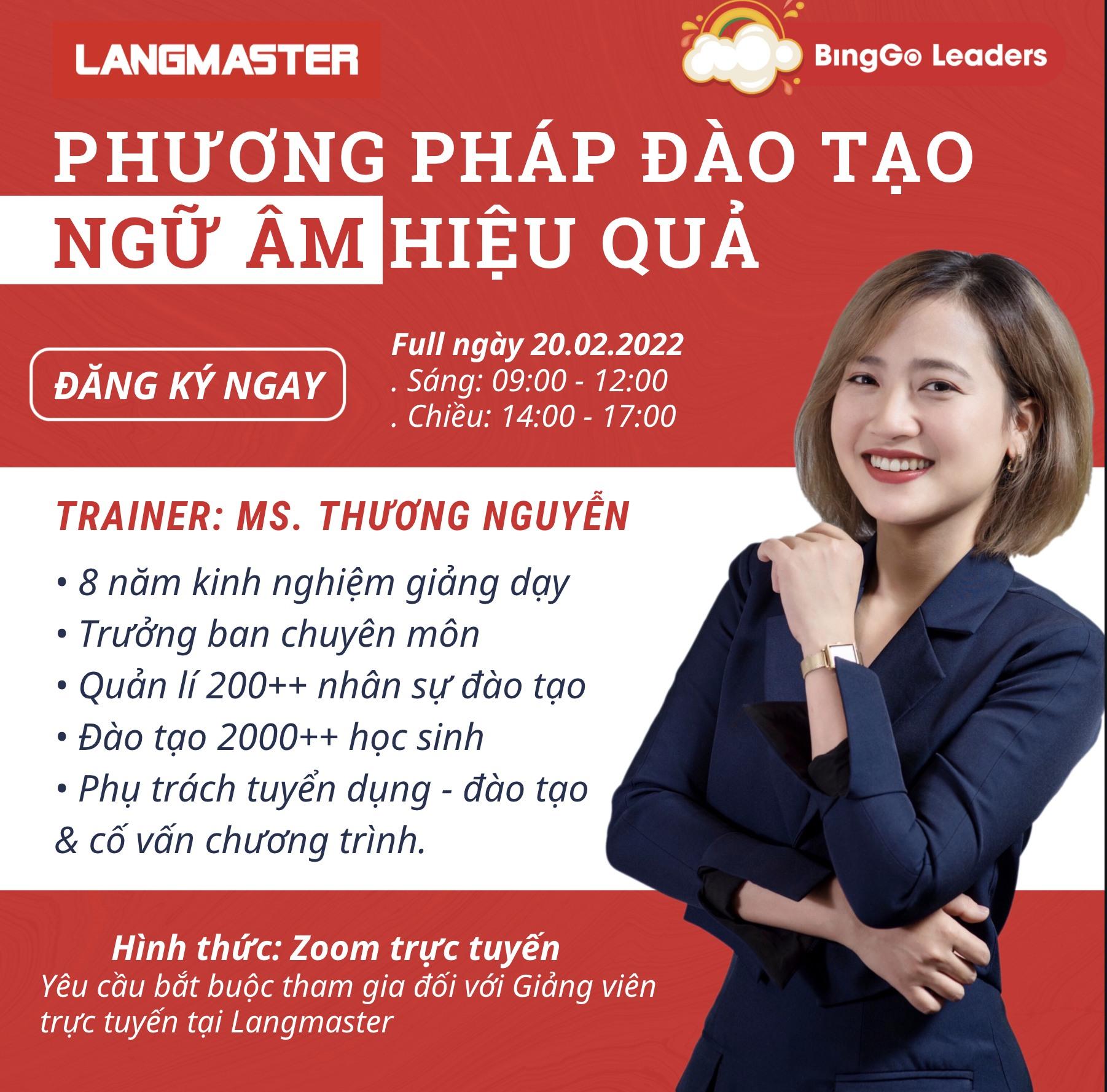 Combining with quality instructors is the most advanced learning method in the world. The learning methods at Langmaster can be mentioned as NLP (Neuro Linguistic Programming); ELC (Experiential Learning); TPR (Full Body Reflex)… It is known that all these methods have been researched and applied in teaching and learning English at the center for more than 10 years with surprising results.
A typical assessment of the ELC experiential learning method. Specifically, students will listen to conversations or read documents, then learn for themselves and finally the lecturer will assist in making rules and formulas; and then apply it to real-life situations. This method helps you to retain knowledge systematically for longer and can be easily applied in real-life situations.
Effective online English communication course online
With Langmaster's English communication course for working people, the dream is to find a good working environment with a high salary; or further, expanding relationships, improving qualifications so that raising their position will no longer be difficult. Choosing the right reputable address to improve English will be one of the first springboards to take the next step in your career.
https://kenh14.vn/review-ve-khoa-hoc-tieng-anh-Giao-tiep-cho-nguoi-di-lam-20220330170847971.chn
You are reading the article
Review of English communication course for working people

at
Blogtuan.info
– Source:
Kenh14.Vn
– Read the original article
here