After pregnantPregnant women are afraid to take pictures because they are no longer confident with their bodies. Apart from uncontrolled weight gain, many pregnant women also experience swollen faces, dotted lines, muscular arms and legs, etc. Therefore, most women always avoid cameras while pregnant. Not to mention back pain, hip pain, body aches also make it difficult for pregnant women to move, let alone pose for photos.
However, since the second pregnancy, Joyce Pham (real name Tran Nguyen Minh Anh, born in 1999) – the daughter of giant Minh Plastic – deputy general director of the plastic company Long Thanh and Phuong Thuy's ex-wife, and often take a lot of maternity photos. She tried many different outfits and poses at different stages of pregnancy. And every collection of Joyce Pham's pregnancy photos posted also gets great attention from netizens because of her extraordinary beauty.
Recently, Joyce Pham shared: "All the photos my mom takes will mark each time Jayla grew up in her mother's womb. So that Jayla could see that when she had me, her mother wasn't tired, but instead, I made her love herself more. Take lots of photos to keep memories during Jayla's pregnancy."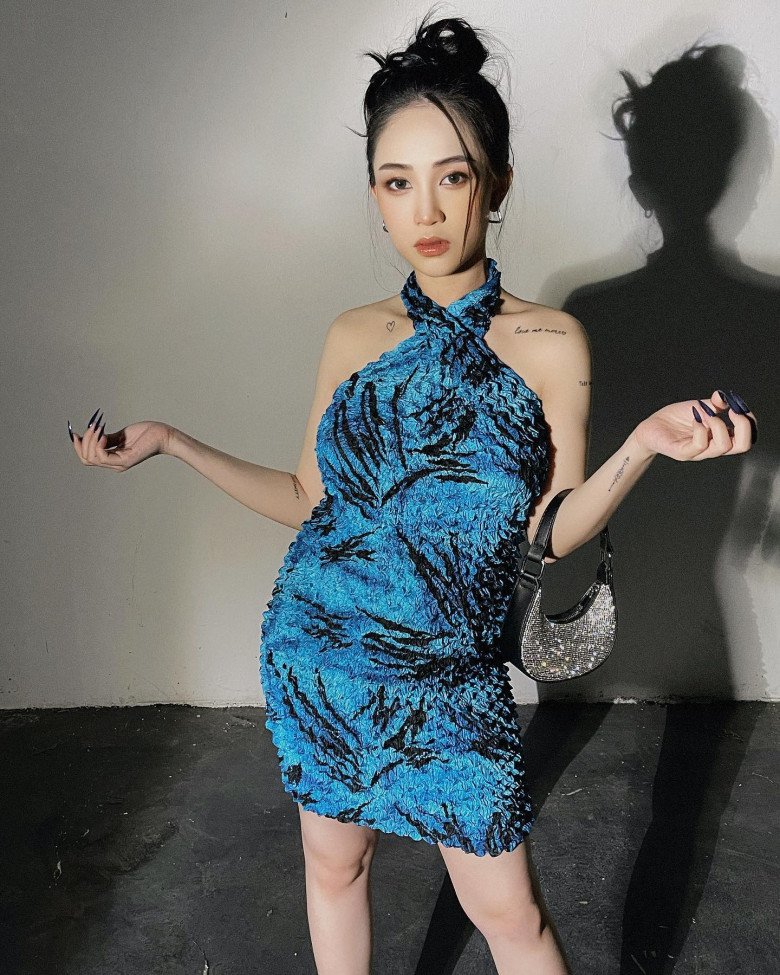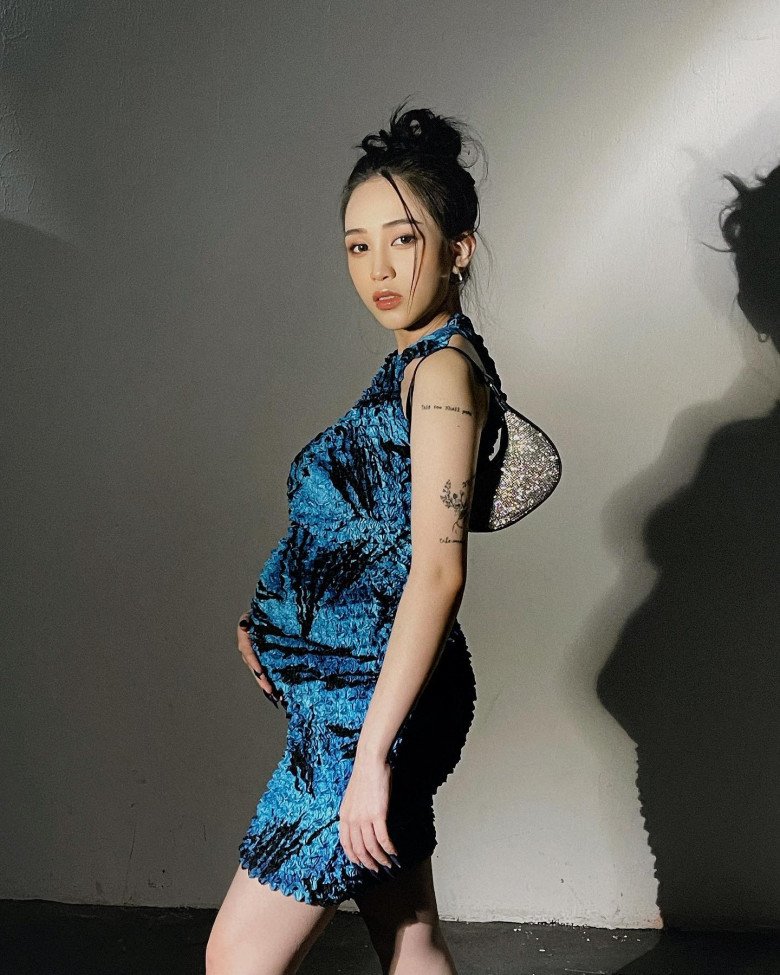 Joyce Pham "launched" a series of beautiful new pregnancy photos because she wants her daughter to know that her mother used to be very beautiful when she was pregnant.
Attached are recent photos of the "princess" of Plastic Minh in a blue bodycon dress. Even though it is already in its 3rd trimester, it seems that Joyce Pham has not changed except for her distended stomach. She is still beautiful with fine lines on Vline's face. Not only that, this maternity dress also helps her to show off her high neck, thin shoulders, slender biceps and especially her sexy collarbones.
That's why when I see Joce Pham's photo, everyone has to applaud: "excellent pregnant mother", "so hot, sister", "pregnant mother all pictures are very beautiful"…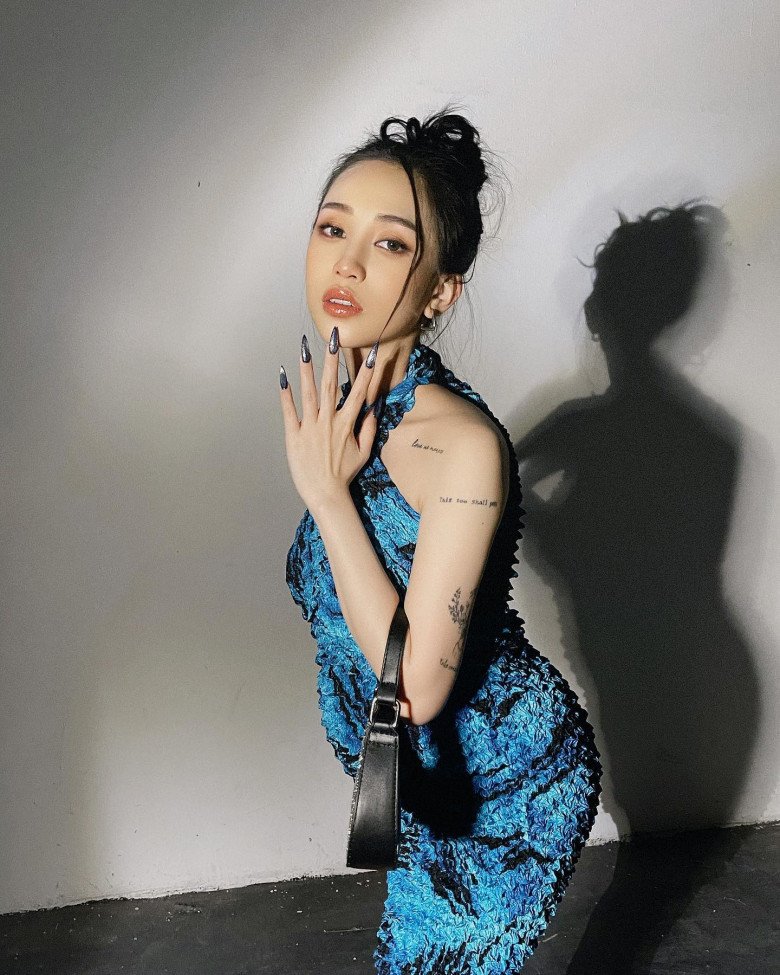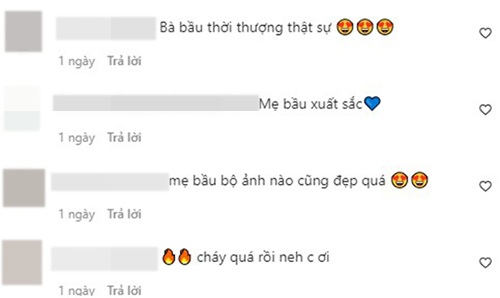 Therefore, everyone praised the "female" beauty of Plastic Minh.
Actually, this isn't the first time Joyce Pham has shared the reason for taking pregnant photos. Around December 2021, after announcing her second pregnancy, she released a series of "general talent" election photos and stated: "After Joyce did this photoshoot, Joyce wanted to send a word of encouragement to pregnant women, don't be bored with your body, don't be self-deprecating with your body. Everyone will have a different situation, every life will be different. So Joyce just wants moms to try their best and love themselves more. Getting pregnant and being a mother is something sacred that cannot be described."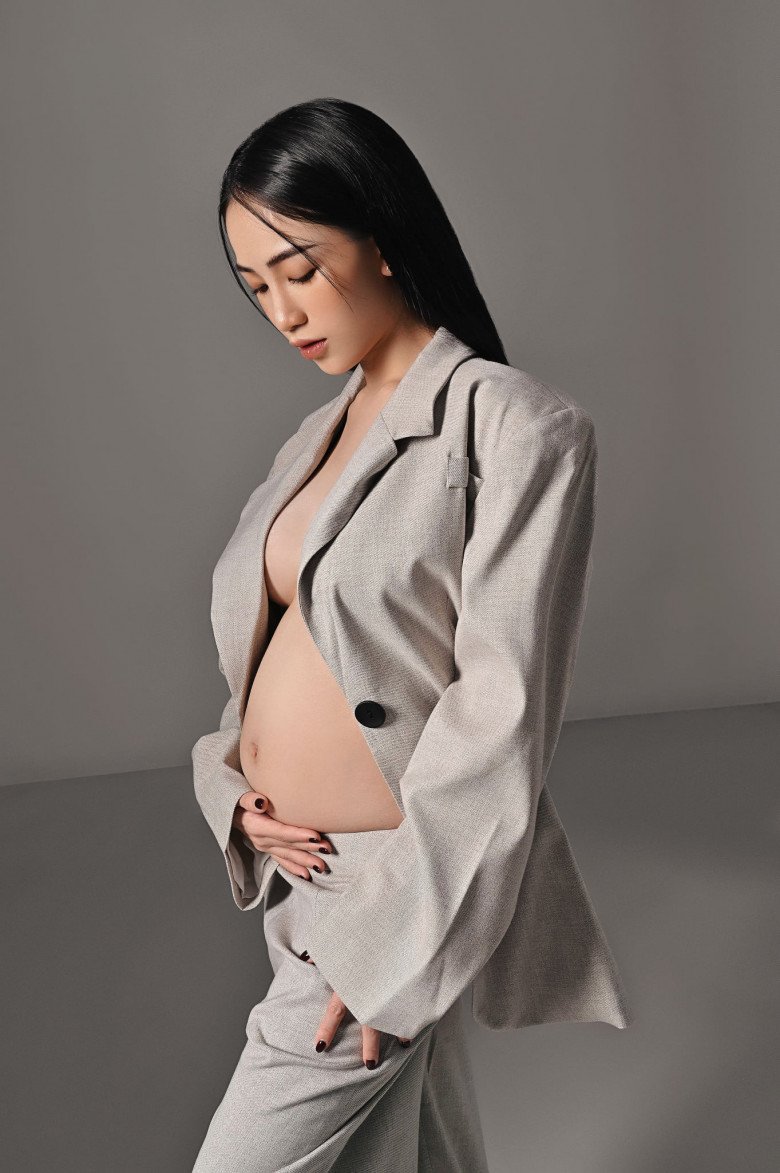 With a series of "common talent" photos, Joyce Pham wants other expectant mothers to love themselves more and be more confident in their bodies.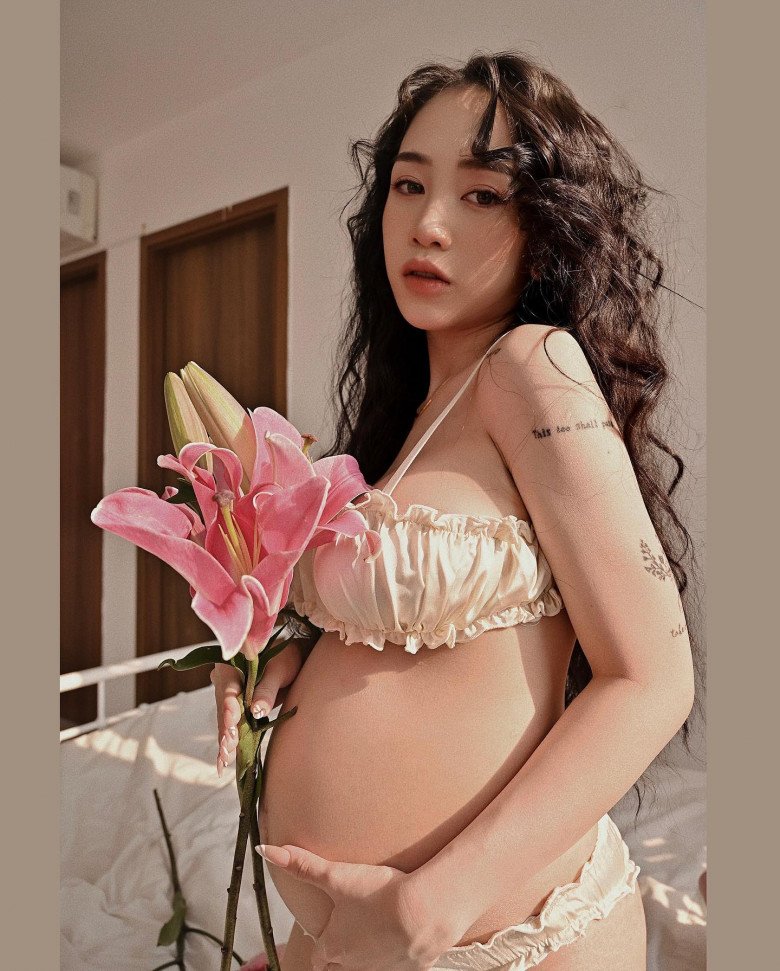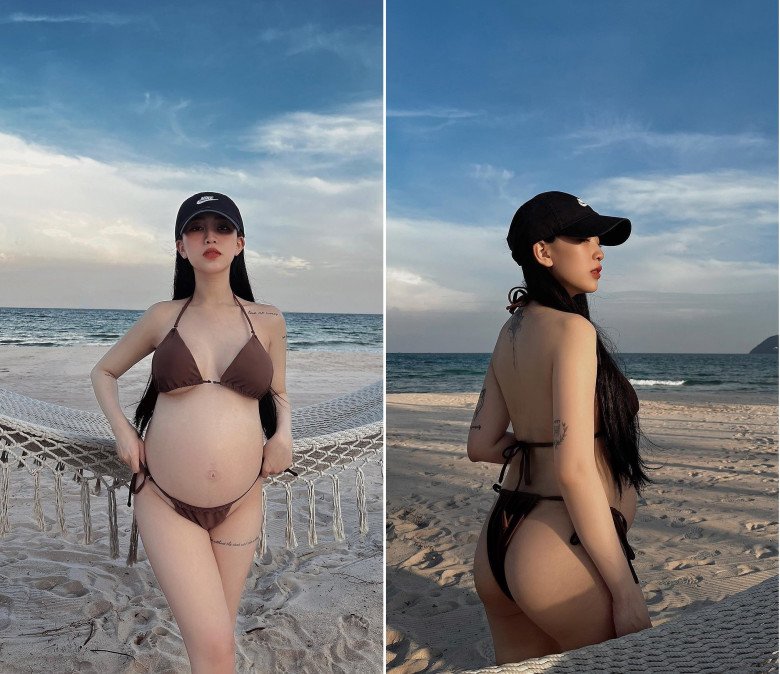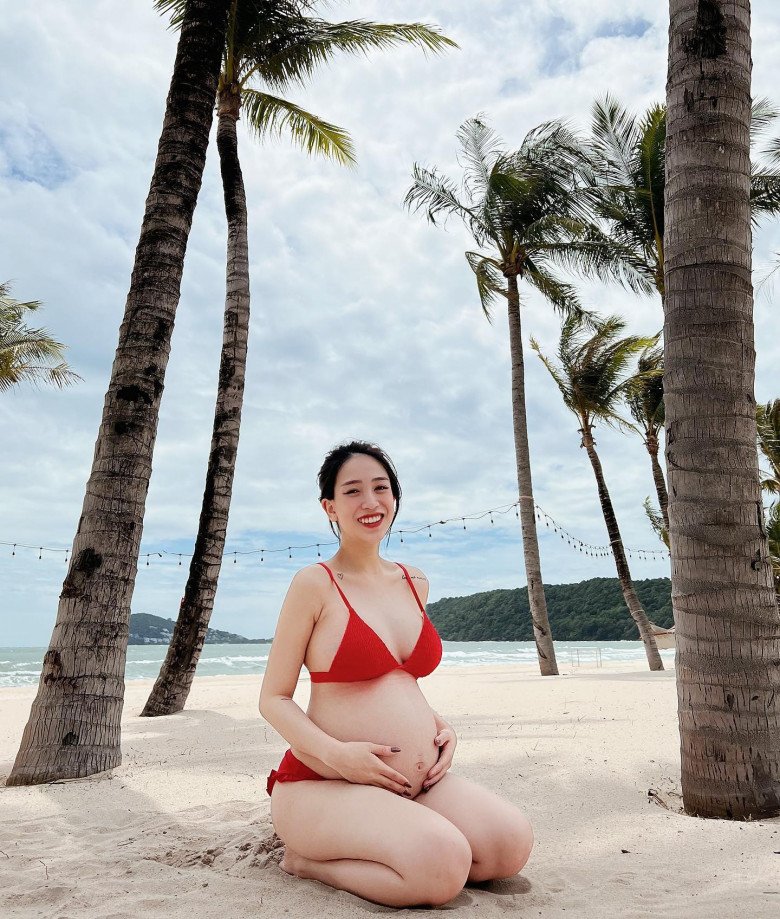 She also did not hesitate to show off her pregnant body but still beautiful "out of sauce" even though her belly was distended.
That's why after that, every few days, Joyce Pham "treats" fans with a series of her photos. To date, she has taken at least 7 sets of pregnancy photos. However, wherever she shoots, in the studio or on the go, her beauty and cheerful spirit never changes. She confidently wore all kinds of maternity clothes without losing her "gentle lady" aura and sexy and seductive body.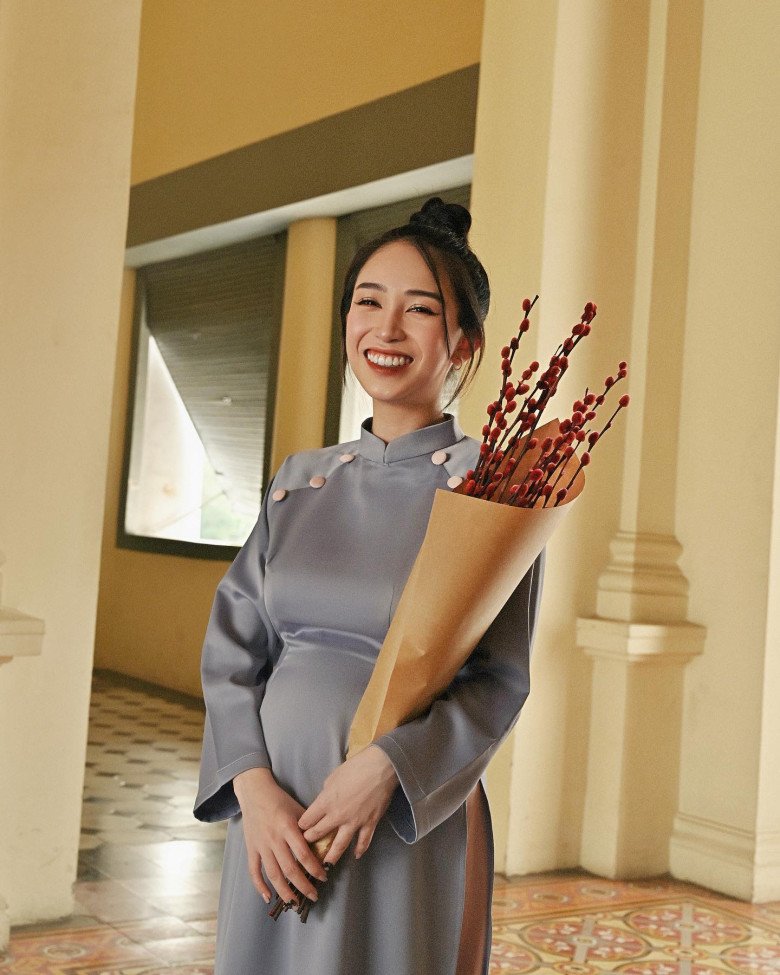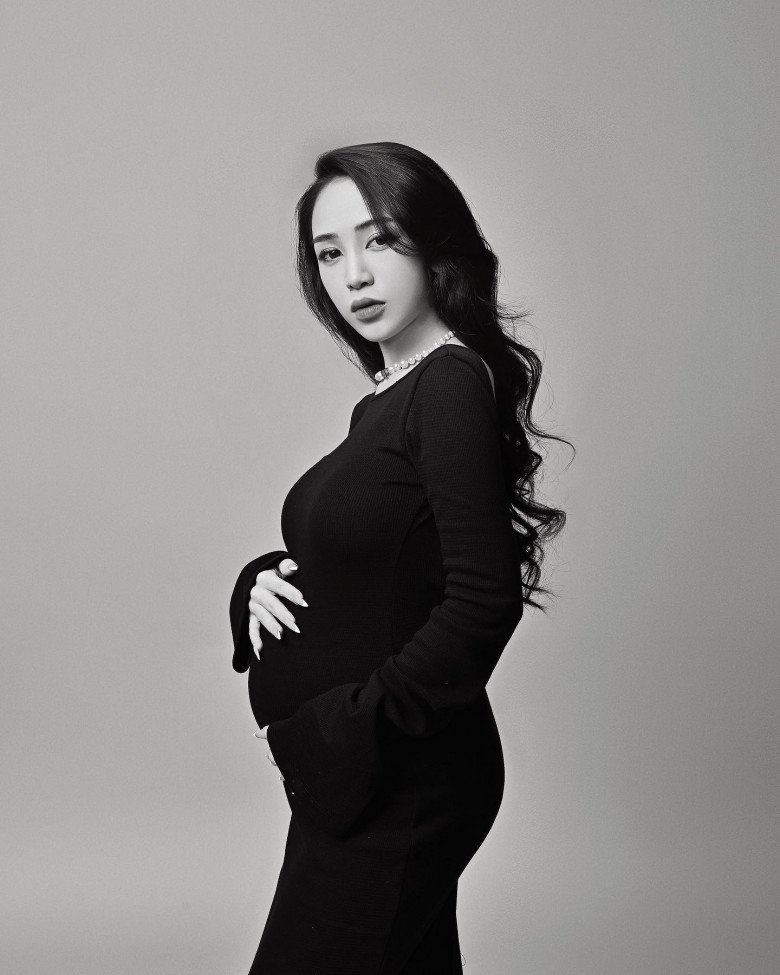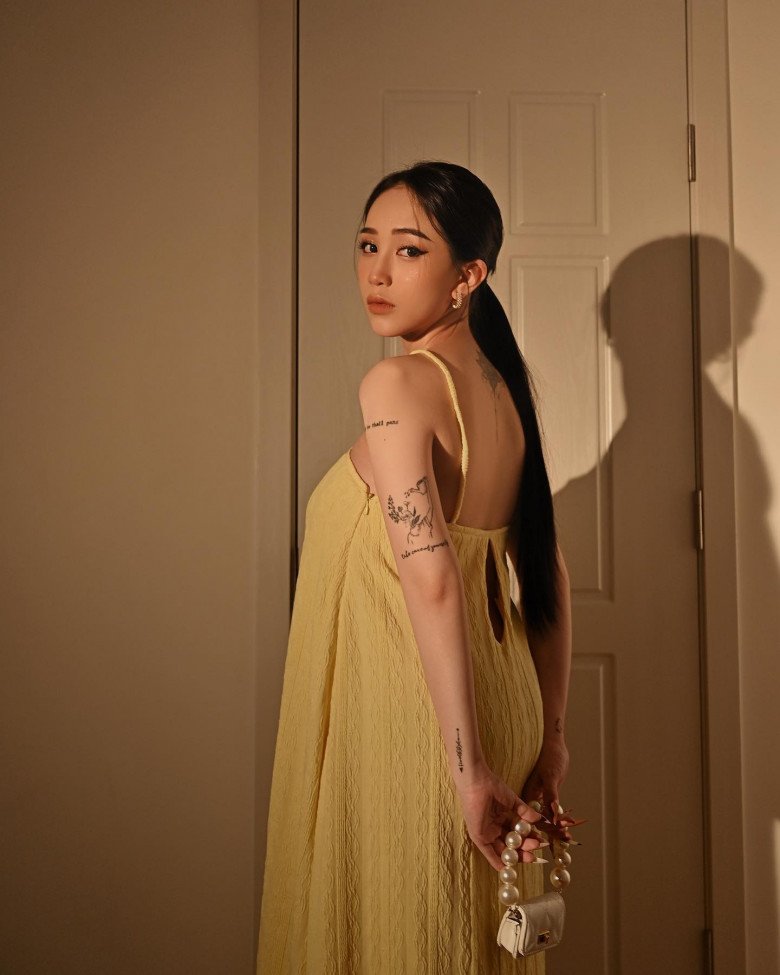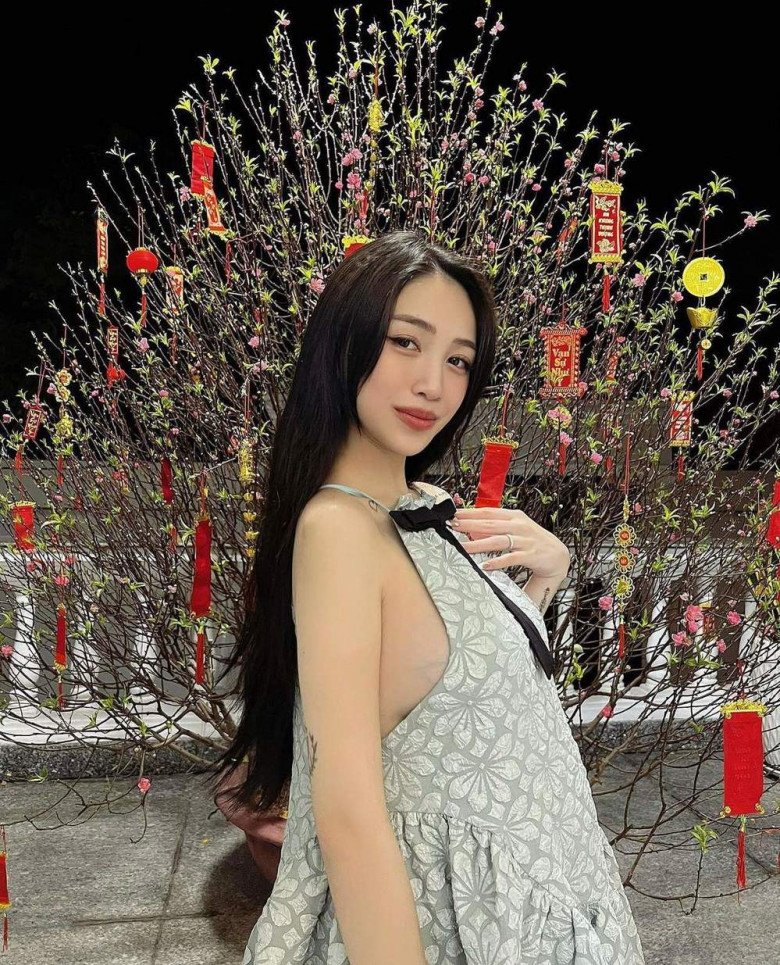 In any situation, whatever stage of pregnancy, Joyce Pham always exudes a "young woman" aura and a cheerful spirit full of positive energy.
Joyce Pham is currently in her 3rd trimester. Therefore, she still follows several rules to ensure the health of herself and her baby, such as:
– Eat well, scientifically with lots of green vegetables, fruits, meat, fish, eggs. Limit starchy foods, fried foods with a lot of fat and sugary foods.
– Drink plenty of water to reduce hunger, thus controlling your weight well.
– Regular light exercise.
– Do not smoke or drink alcohol.
– Do not eat raw food and some fish with high mercury content such as swordfish, mackerel, tuna…
You are reading the article
Shooting fog in 7 sets of pregnancy photos, the new princess of the giant in the plastics industry reveals why
at Blogtuan.info – Source: Eva.vn – Read the original article here