Đời sống
Life Style
Showing off her lover buying food from blood donations, the girl was heavily criticized and the truth
When in love, who does not expect to meet someone who loves and pampers them wholeheartedly. And when she is filled with the happiness of meeting someone who considers herself to be the whole world, every girl must want to scream to let everyone know how happy she is.
Walking around on social networks, it is not difficult to come across emotional displays of lovers that make everyone admire and admire, mixed with jealousy.
Recently, a girl named Ha Anh, from Hanoi, happily went online to brag about her "whatever you like" lover.
Specifically, on her personal Tiktok page, Ha Anh made a clip telling the story of her boyfriend, when he knew she was craving spaghetti, emptied his bank account and wallet, and had exactly 90,000 dong, went to buy a pasta serving for her.
And yet, Ha Anh said: "In the morning, I asked to eat spaghetti, he bought it right away, in the evening he called me down to get 5 coconuts with 2 boxes of cakes.
While in the morning he finished buying noodles for himself, he only had 30,000 VND left in his body, but after asking, it turned out that he went to donate blood and got 200,000 VND and used that money to buy food for himself. Always excited. I will definitely treat you well, for sure."
The girl went online to show that her lover bought food with money to donate blood (Photo cut from clip)
Accompanying the story is the image of Ha Anh happily drinking coconut water that her boyfriend "supplied". As soon as it was posted, Ha Anh's clip received a lot of negative comments, many people criticized the girl for being heartless, even saying that she was "sucking blood" from her true boyfriend.
In the face of heavy criticism, expressing the angry attitude of netizens because Ha Anh was demanding and nagging too much, the Hanoi schoolgirl had to explain.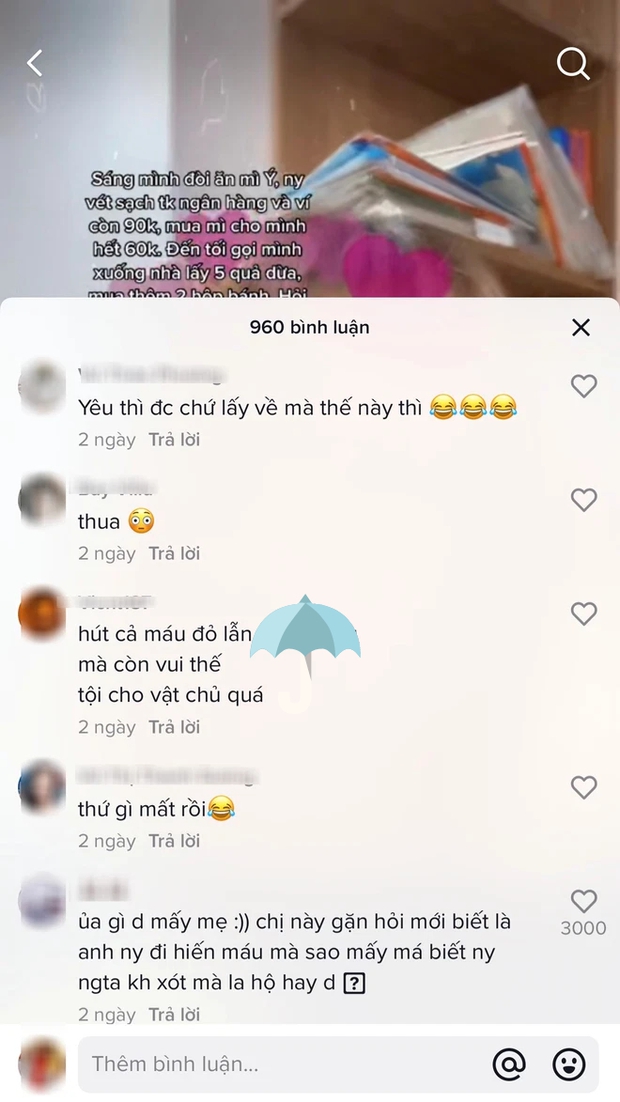 Ha Anh was "stoned" after showing off this boyfriend
"I have had Covid-19 for a week, I just talked to my lover today and told her that I want pasta. He ran out of money but still insisted on buying it for me.
When I went down to pick up my things at night, I thought he had just received his salary, so I went to buy more things for me like that.
It turned out that when he came back, we talked to find out that he had just donated blood, not that I told him to donate blood to buy food for me.
I don't understand why I feel very happy and happy because my lover pampers and takes care of me, why are some of you so "stoned"? I also loved with all my heart and gave the best for my boyfriend, so now I have received such pampering." – Ha Anh said
After listening to Ha Anh share, many people expressed their opinion that this girl is indeed a lucky person to be spoiled by her boyfriend and gave this guy 10 points.
Not to mention, viewed objectively, this girl deserves to be loved for what she has treated her boyfriend.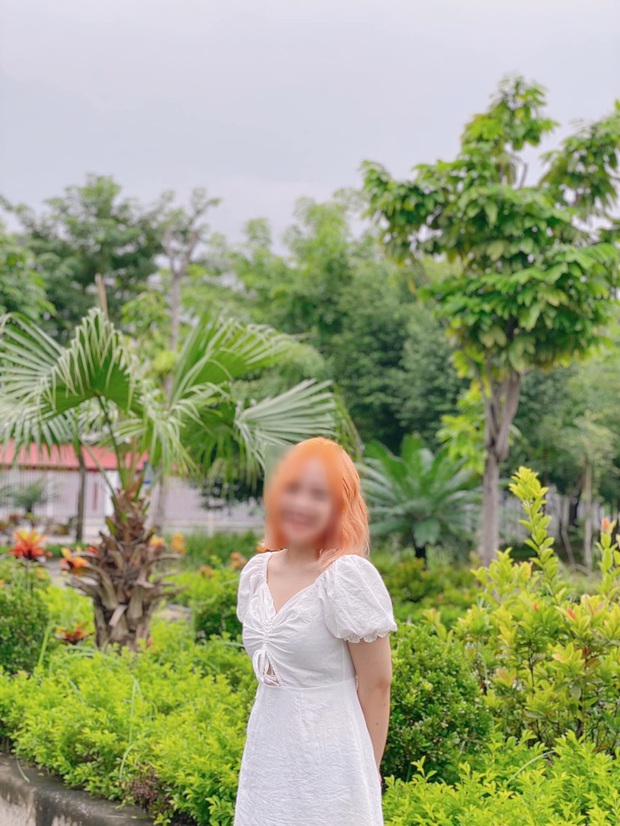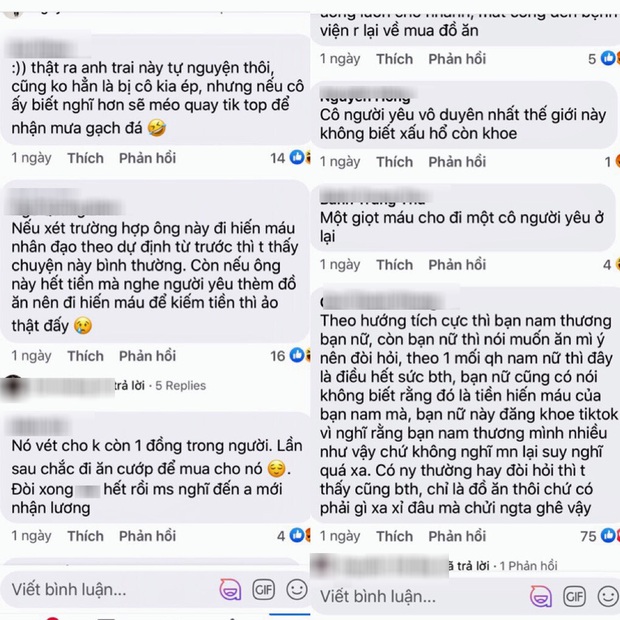 The video is still controversial
Some comments in favor of Ha Anh:
"Donating blood and receiving support is coincidental with the time when the girlfriend expressed her desire to eat, not that this guy is selling blood to raise money for his girlfriend, so many of you are not toxic. so";
"Oh good, the lover is hungry and wants his boyfriend to buy food for him, it is not too much for the girl in the story to ask her boyfriend to eat pasta or other dishes.
Not to mention, she was also very emotional and said that she would definitely treat her lover well, people are happy, what are you guys talking about?
"It's legitimate to be happy because your lover is pampered, but if she didn't show off the food she bought from her boyfriend's money for donating blood, she wouldn't have been criticized."
The video is still being circulated and received many conflicting opinions about this girl's actions.
https://soha.vn/khoe-duoc-nguoi-yeu-mua-do-an-tu-tien-hien-mau-co-gai-bi-chi-trich-nang-ne-va-su-that- 2022032917480787.htm
You are reading the article
Showing off her lover buying food from blood donations, the girl was heavily criticized and the truth

at
Blogtuan.info
– Source:
Kenh14.Vn
– Read the original article
here