Life Style
Thế Giới
The Vietnamese international student girl harshly responded to the story about returning home without settling abroad
Although it is not customary, in the minds of many people today, it is always assumed that young people who go abroad to study, get a degree and professional skills will stay "dedicated" "always for your country.
That's why there are "exceptional cases" when returning to their homeland to work, people express questions, even don't hesitate to ask: "Why don't you settle down abroad?", Or is it that people default to being incompetent to live abroad!?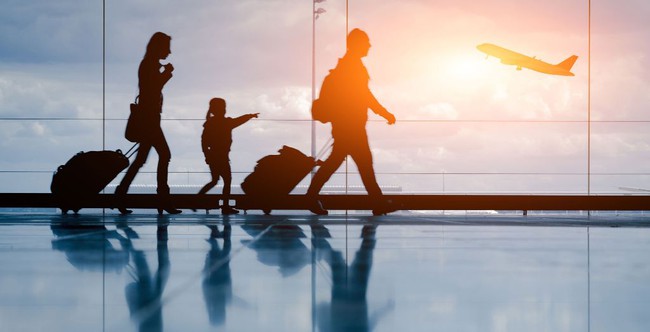 Oh why is that strange?
Recently, a Vietnamese international student named Pham Duong, who is also a hot TikToker with an account of more than 1 million followers, frankly answered these questions with his own experiences. Duong's body summed it up. Because, she is also an international student in Australia and just returned home in early 2022. Duong finished her university program in Australia and decided to return home rather than stay, although staying will help her. have a higher salary.
But wait, see Duong's explanation to see this girl's "reason". In a video posted to his TikTok account, Duong said: "Someone asked me: 'Why didn't you settle down? Why did you come back after studying abroad?' I think people are deified living abroad. People forget what that means. the story of going back to the country is a choice, that is, some people finish their studies and then choose to go home. Going back does not mean failure, not finding a job or not being able to settle down.
The Vietnamese international student girl harshly responded to the story about returning home without settling down
NOTHING THAT IS THAT!
Wherever you live, you live. Wherever you are, you have to work hard. Money doesn't just fall naturally. Sometimes, in foreign countries, breathing in dust is a little less, but having to pay taxes, house rent, food, electricity, water… is not necessarily happier than in Vietnam. It's not like going abroad is a light job with a high salary.
In fact, each person will have different priorities for life. But like me, I choose to live where I find myself most valuable. There are a lot of international students who come back home from abroad but people don't see them. People only see the tip of the iceberg that international students study abroad and settle down."
In a follow-up video, Duong explains more about whether to settle down or return to his homeland. She said: "In Australia, there is a type of settlement where the company sponsors me to stay. After 3 years, I will become a permanent resident. My friend is also in that case, but once you have a certificate of permanent residence, you will become a permanent resident. She began to think: 'Is my settlement finished? In 3 years, I'm not sure my position will change. And every day that passes is the same. Is this the life I want? I'm still young'.
After a while, I saw her return home. And I see that she is having fun with what she is doing. I also met many people like that, I realized that each person has different priorities in life. For example: Money, future, children or living environment…
Or as in your friend's case, self-worth. In short, where I feel that my life is most worth it, I stay. Each person has different circumstances, I cannot judge right or wrong about going home or staying."
Source: TikTok @duongph.m
https://afamily.vn/bi-nghi-ngo-kem-coi-vi-ve-nuoc-lam-viec-co-nang-du-hoc-sinh-nguoi-viet-co-man-dap-tra- gay-gat-ma-khong-sai-mot-li-khien-tat-ca-cung-hong-20220330155136177.chn
You are reading the article
The Vietnamese international student girl harshly responded to the story about returning home without settling abroad

at
Blogtuan.info
– Source:
Afamily.vn
– Read the original article
here