Thuy Nga
Both at home and abroad, comedian Thuy Nga is known as an artist with a series of popular plays. He has a strange voice, natural charm, that's why over the years, Thuy Nga has always been a popular name.
In the US, Thuy Nga owns a villa worth 1.2 million USD with 3 large and small areas. The villa has a dominant color of yellow and in front of the villa there is a large garden overgrown with green patches.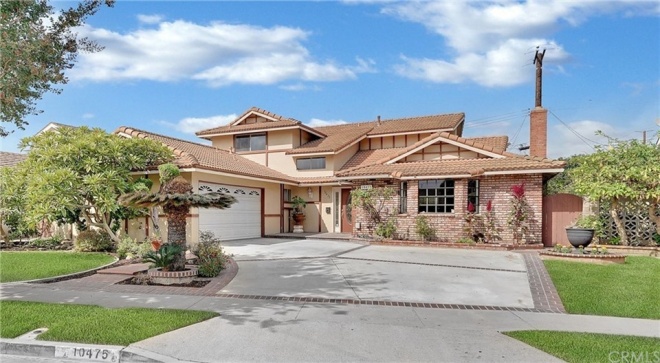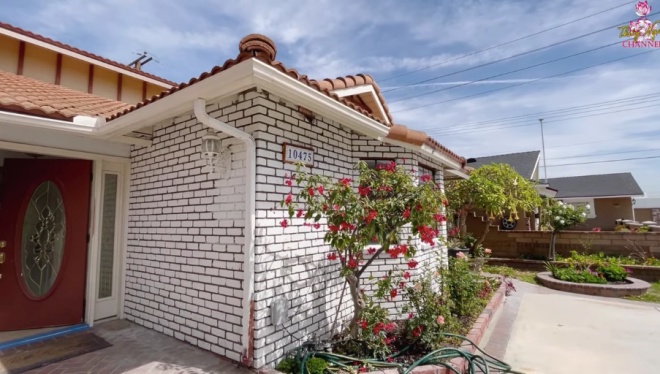 According to the video shared, Thuy Nga's new house has a fairly large area and has a large front yard planted with many trees. As planned, the actress intended to improve the living space according to her wishes, but after receiving the house, Thuy Nga's financial resources were not much, so she had to temporarily stop.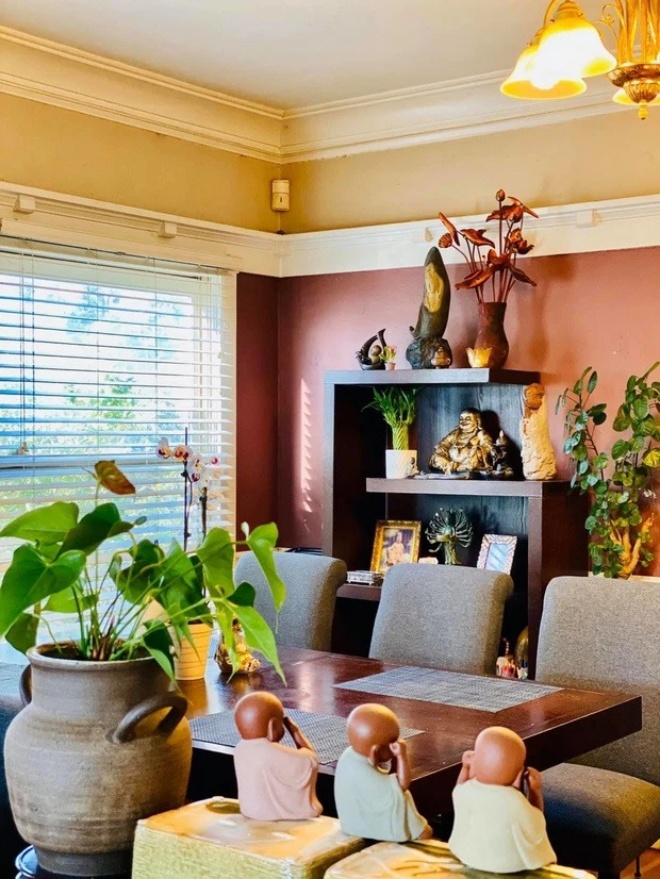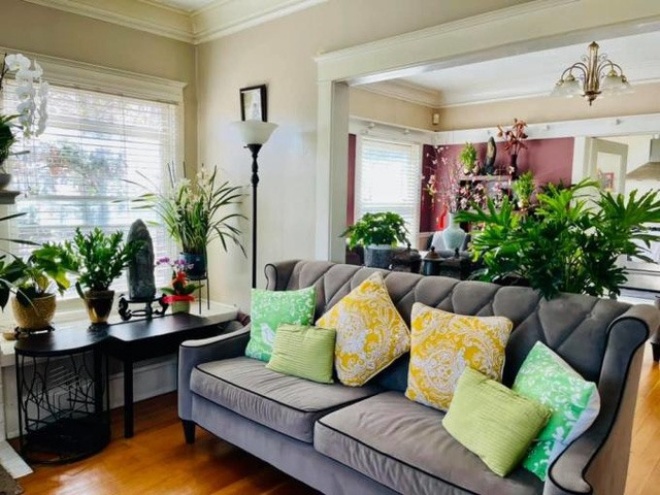 Previously, mother and daughter Thuy Nga lived in another house in Garden Grove. This property has many windows, comfortable space, decorated with Buddha statues. The comedian said he lived in this house for years until he brought his daughter to the US. To make it easier for her daughter to go to school, she recently bought a new house, but she is still interested in this familiar house.
Nguyen Hong Nhung
A few months ago, singer Nguyen Hong Nhung bought a house in the city of Irving, Texas, as a place to go while he came to the state for work.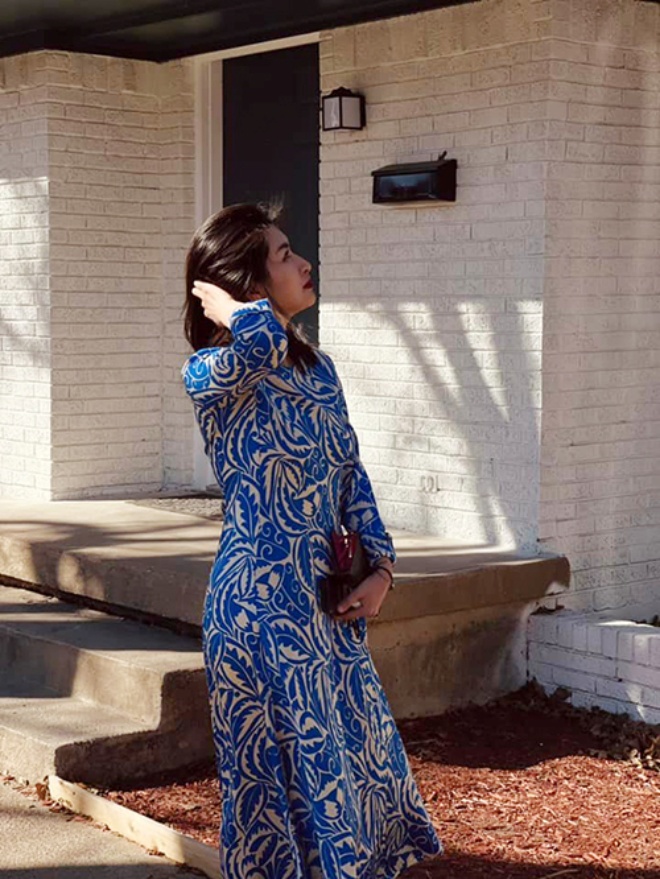 Nguyen Hong Nhung started making furniture for the home from February 17, it is expected to be finished after a week. He rushed to get home soon as he would be spending a lot of time working here in the near future. The house in black – white is built in a classic style. This female singer invested in lots of high-end furniture to have a comfortable life during her stay here.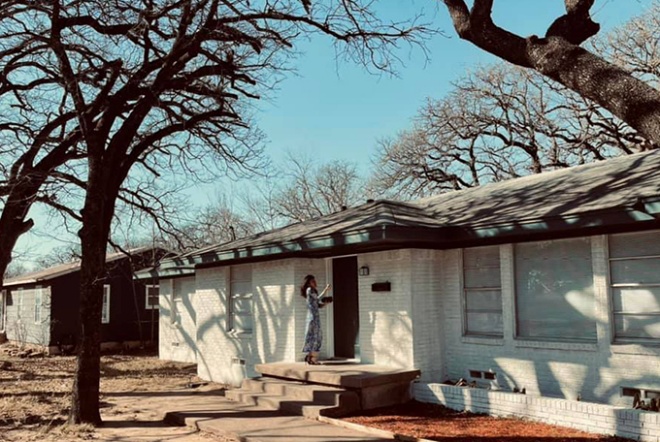 Director Huynh Tuan Anh – Nguyen Hong Nhung's manager – said that he directly supports Nguyen Hong Nhung in the process of renovating the house, so he comments carefully, taking care of the house from the small details. She also has a creative aesthetic, knowing how to decorate a home to make it look cohesive and fun.
Prior to that, his entire family was in California, in a mansion worth 1.3 million USD (approximately 31 billion VND). The villa was bought by Nguyen Hong Nhung at the end of 2021 and it took several months to come up with interior design ideas. This 200 m2 house, in neoclassical style, is located in the prime area of ​​Fountain Valley town.
Ruby
Hong Ngoc is living a happy married life with her husband Thomas Tam Nguyen in the US. Having lived in the US for many years, she and her husband have a comfortable home in the main color brown, a harmonious combination of classic and modern features.
The living room is furnished with a plush leather sofa, on the wall hangs a large picture with all members of the female singer's family. Hong Ngoc and her husband have been living here since mid-2018. The singer decorates and arranges everything at home herself.
A fan of rustic things, several places in Hong Ngoc's house use bare, unplastered brick walls to create vibrant colours. The singer always cleans and cleans the house, so that even though the children are small, the family's living space is still clean and tidy. The villa consists of 5 bedrooms, spacious design with lots of windows.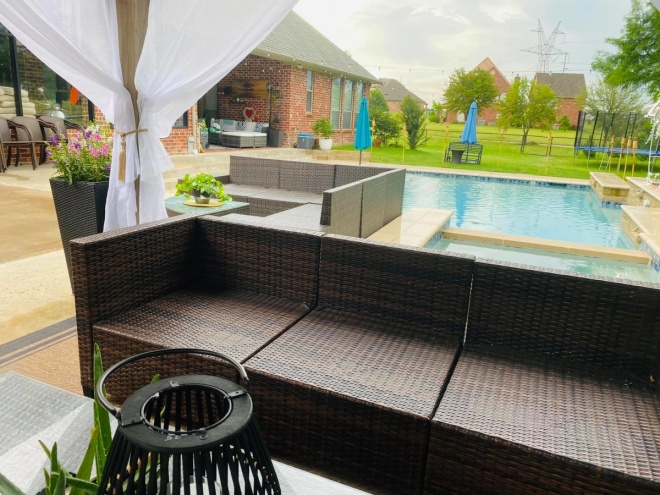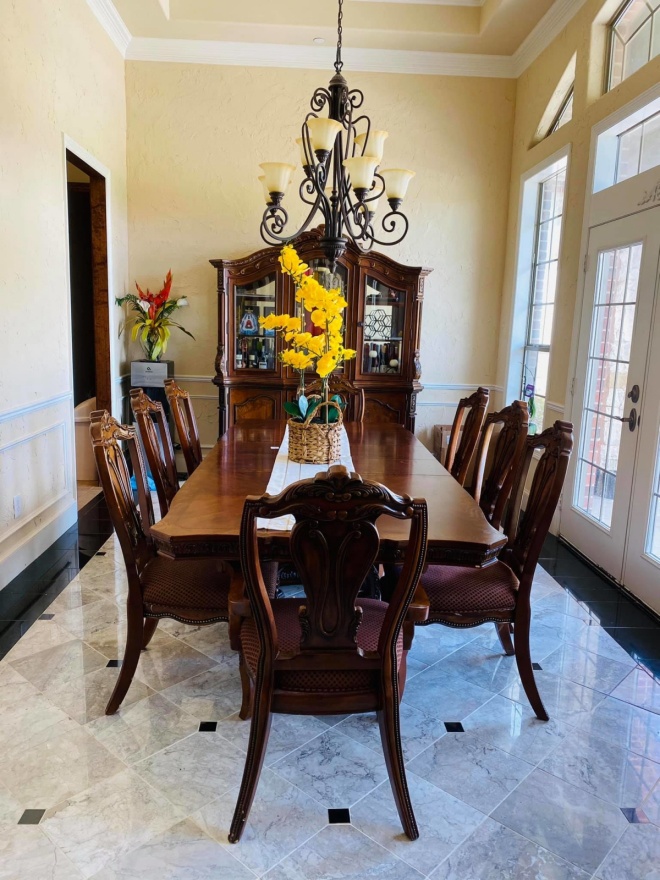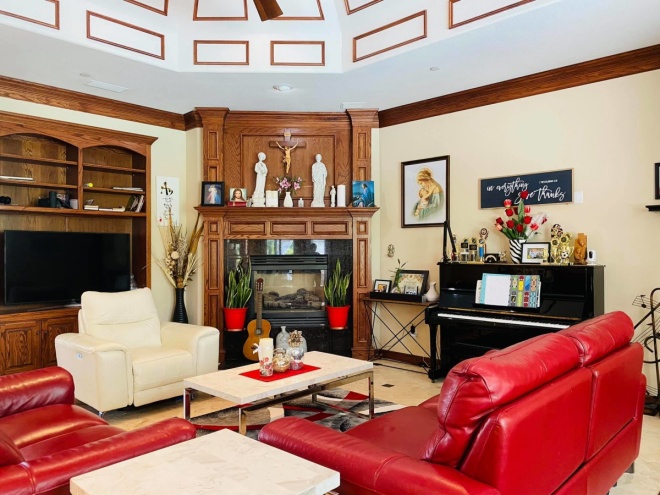 The villa is built on a large plot of land, estimated to be over 1,000 m2, so in addition to the living room in the house, the singer also has an outside seating area.
Not only that, in 2019, Hong Ngoc's husband also gave him a 1000 square meter beach villa in Florida for his 41st birthday.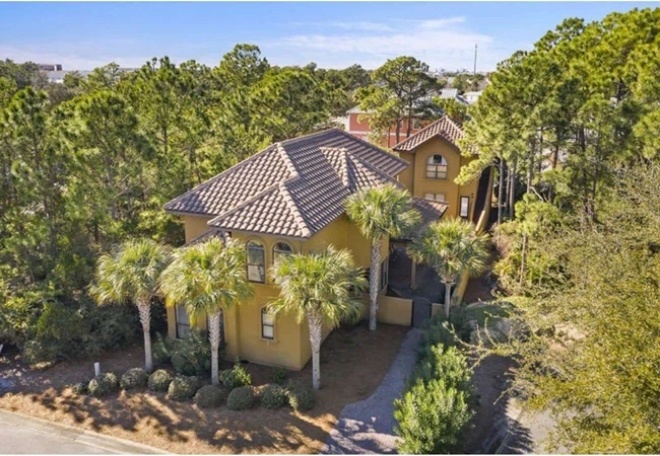 This villa has 6 bedrooms, 6 bathrooms, a swimming pool and a garden. The singer's family often comes here for weekend getaways.
You are reading the article
Thuy Nga has a house of 28 billion and still loses to Nguyen Hong Nhung
at Blogtuan.info – Source: Eva.vn – Read the original article here