Game Online
Games
What are the opportunities for KOC Vietnam in the modern sales – marketing flow?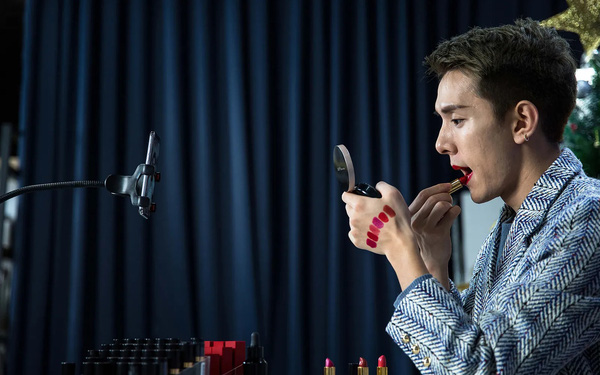 Li Jiaqi – The symbol of the Chinese KOC industry and the world.
In China, KOC (Key Opinion Consumer) has been established and developed for a long time, so it has formed a successful KOC class, as famous as the A-list stars in C-biz. Typically, Ly Giai Ky – "Lipstick King".
This most famous KOC in China used to livestream sales for 12 consecutive hours, attracting 250 million views and closing orders from cosmetics to electronics for $1.9 billion.
In Vietnam, KOC is still a new concept and the KOC industry has just been developed recently, along with the explosion of the livestream industry selling online through e-commerce platforms and social networks such as Facebook. or TikTok.
According to experts in the marketing industry, although KOC is new, it is full of potential in the Vietnamese market. If you know how to seize the opportunity to be a pioneer, plus the support of many leading platforms through the KOC VIETNAM 2022 contest, the chance to become 'Vietnam's Ly Giai Ky' one day, not is none.
KOC VIETNAM 2022 and the mission of supporting young people to become Professional Sellers (KOC)
In order to help the fledgling KOC class in Vietnam develop faster and stronger, VCCorp and Lazada Vietnam co-organized the KOC VIETNAM 2022 contest. Accordingly, each of the above units will use their capabilities and talents. My biggest resource to support the contestants – KOC young bamboo shoots, in all aspects.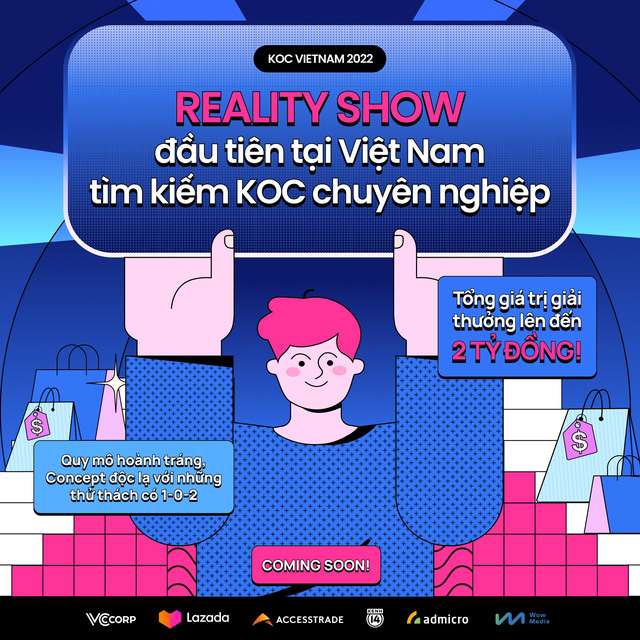 Specifically: VCCorp – Admicro not only helps KOCs in Digital Marketing, but also is a reliable focal point in connecting brands with the KOC system in each area of ​​the market to help you build relationships. Healthy relationships, reputable and quality product sources for review. In addition, Admicro's leading experts in the field of communication will accompany the KOCs during and after the program.
In addition, VCCorp's main news sites such as Channel 14, CafeF, CafeBiz, Soha or Afamily will commit to accompanying KOCs in terms of media for 1 year after the program ends. The recipients of this companion package are those who have achieved high rankings and are assessed as potential in the KOC VIETNAM 2022 contest.
And Lazada – a large domestic and regional e-commerce platform, will bring mature candidates from KOC VIETNAM 2022 a huge amount of knowledge and skills when operating on e-commerce platforms. In particular, Lazada is committed to connecting – supporting KOC when you are active on the floor. They even create their own shops on the e-commerce floor for you to freely experience or train selling skills on the TikTok platform or livestream on Lazada…
The participating contestants also received support from WOW Media – a creative and strategic consulting unit, as well as fostering experience in content production; will help potential KOCs in the future improve their content creation and production skills.
ACCESSTRADE Vietnam will be a companion to the competition, providing technology tools to help KOCs effectively manage their work in the future career path.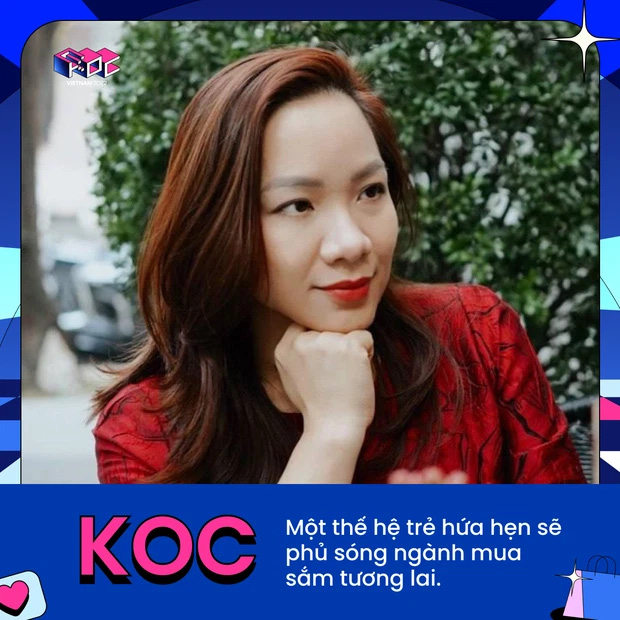 Ms. Phan Dang Tra My – Deputy General Director of VCCorp, representative of BTC
Follow me too Phan Dang Tra My – Deputy General Director of VCCorp, representative of BTC: then KOC appears and is likened to the next step after KOL, a long-term connection between businesses and the market with the actual needs of society and consumers. The effectiveness and influence of the KOC can be measured in numbers.
The big market opportunity is the pressure of the KOC profession in general and the contestants participating in KOC VIETNAM 2022 are not small.
KOC requires people pursuing this profession to have a combination of capabilities including: high expertise in the types of products they sell, ability to create – produce content, ability to attract others, prestige personal beliefs as well as his own philosophy about the profession of sales.
The credibility and principles of each individual are two of the most important things that help KOCs build their own communities and retain influence over time. At the same time, KOCs also need to build a good relationship with the brand and gain insight on the manufacturer's side. The KOC world accepts and encourages different colors from its members.
"KOC VIETNAM 2022 is a very special contest, associated with business results. Therefore, the pressure from the competition is great! You must not only show your understanding of product analysis, information search… but also show your strength in persuading others to buy.
The fierce nature of KOC is that in the end, do you make a sale? Therefore, this program will also award a very large and valuable prize to those who have conquered the most 'gods'. It is a final prize of 1 billion VND for the winner, of which 500 million VND is in cash", Ms. Phan Dang Tra My added.
The limitless potential of the KOC . profession
Agree, according to the share of CEO of ACCESSTRADE Vietnam – Do Huu Hungthen KOL (Key Opinion Leaders) – is used by luxury brands, famous globally to promote products and drive sales, but they are gradually being replaced by KOC (Key Opinion Consumer) for the following 3 reasons.
Firstly, star KOLs are not always popular with consumers. Second, the price of KOL booking for branding is getting worse and worse, the brand is also "struggled". Third, once an artist has a media crisis that affects the brand.
"KOCs can be anyone and really have an impact on consumers' purchasing decisions. Going against the decline of stars and celebrities, 2021 is again a very busy year for Micro Influencers/KOCs.
The first KOC is also a consumer. Every day they buy products, experience and share their honest views and assessments. They not only praise the products they review like entertainment stars, but with their expertise and experience, they evaluate both good and bad points, compare products, give suggestions to the whole brand. and consumers to choose the product that best suits their needs.
The usual KOC is also an industry expert. They can be entrepreneurs, auto mechanics, medical professionals, financial experts…
Their number of followers may not be large, but with their deep expertise and rich experience, the number of two-way interactions and consumer confidence in them is very high, especially the advice they give. about a specific product or service; really influence the purchase decision of customers.
During the Double Day shopping in 2021, there are KOC friends who can sell tens of thousands of orders, helping brands, especially fashion and cosmetic brands, reach a large number of consumers and increase their sales. sales. This also proves that the potential of KOC is limitless", analyzed by Mr. Do Huu Hung.
So, it can be said, becoming the champion of KOC VIETNAM 2022 means that you are taking the first firm steps on the journey to become "Vietnam's Ly Giai Ky".
https://cafebiz.vn/dau-la-co-hoi-cho-koc-viet-nam-trong-dong-chay-sale-marketing-hien-dai-20220329153125587.chn
quỳnh as
By Business and Marketing
https://cafebiz.vn/dau-la-co-hoi-cho-koc-viet-nam-trong-dong-chay-sale-marketing-hien-dai-20220329153125587.chn
You are reading the article
What are the opportunities for KOC Vietnam in the modern sales – marketing flow?

at
Blogtuan.info
– Source:
gamek.vn
– Read the original article
here