Movie Wolf Bar released the official trailer with the beautiful fights and splashes of the boys Dong Anh Quynh, Fairy's hair… Witnessing the cinematic debut as the female lead for "Vietnam's most anticipated action blockbuster in 2022" – Thanh So – everyone saw that Dong Anh Quynh had "unpacked" from the beauty of the model and become a potential heroine.
Recently, NSX continued to release a clip recording the rigorous training process, performing most of Dong Anh Quynh's bloody action scenes for 1 year.
Dong Anh Quynh's journey to participate in "Thanh Wolf"
Dong Anh Quynh emotional shared: "Everyone thought it was a happy day, but honestly in Quynh it was a day of mixed joy and sadness. Only the sisters who were chosen to go there together will understand that this casting is very hard, everyone has worked hard and everyone wants to be recognized as a certainty. I went through the training process with everyone and understood everyone's efforts. So at that time, it was difficult for me to accept that my joy that day was the sadness of the person with whom we had worked hard together for a memorable time.".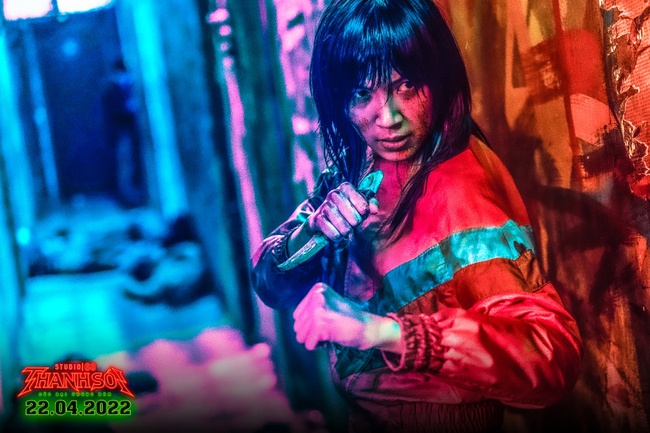 Besides, in order to meet the requirements for the character to grow up in the context of old Saigon, Dong Anh Quynh also tried to teach herself to speak with a southern accent 4 months before filming. In just a very short time, so that a girl born and raised in Hanoi can master the acting, acting combined with the dialogue stage so that the voice of a young girl in the West is right in the 90s. in Vietnam. Vocal training is not exhausting, but it is a special part of Dong Anh Quynh's hard work.
Up to now, Dong Anh Quynh has spoken with a southern accent after completing Thanh Wolf and can "turn on the button" to change her voice at any time. Watching Thanh So, the audience will feel convinced about the voice that Quynh has practiced hard.
In addition, in Thanh So – Bi is a role that requires physical strength, acting and beautiful moves, Dong Anh Quynh practiced continuously 8-10 hours/day, 6 days/week throughout. over a year with French action director Kefi and "master" Tuan Nguyen. On the first day of shooting, Dong Anh Quynh and co-star Toc Tien had to perform an injury-prone scene by themselves, however, thanks to the advantage of being trained with the action "master" and well rehearsed with the camera. Filming throughout the year, Quynh did most of the tense, dangerous action scenes herself.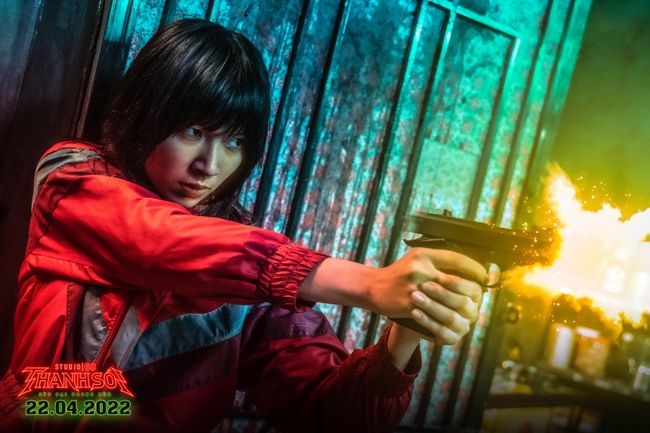 However, that does not mean that the dramatic scenes that Dong Anh Quynh's character Bi perform are too safe. During the 1-year training period and the 4-month recording period, Quynh's body is often full of bruises and scratches. Talking about the days when the whole body was injured with the software, having to go to the health check continuously, Quynh still haunted by horror.
Playing the role of a young girl rolling around on the street who is taken care of by a "house of love" in a working area, Dong Anh Quynh often appears with a dirty and scratched appearance. Once, the entire family of the actress was in a panic, her parents picked up the phone and called her after seeing a photo of her face and makeup looking a bit old and bruised. From then on, Quynh's parents just said: "If you're tired or miserable, take a break".
Hearing this sentence, Quynh suppressed the real pain from bumps and bruises all over her body during practice and silently recording. Thanks to that, during that time, the spirit of "little wolf" was forged into a "big wolf".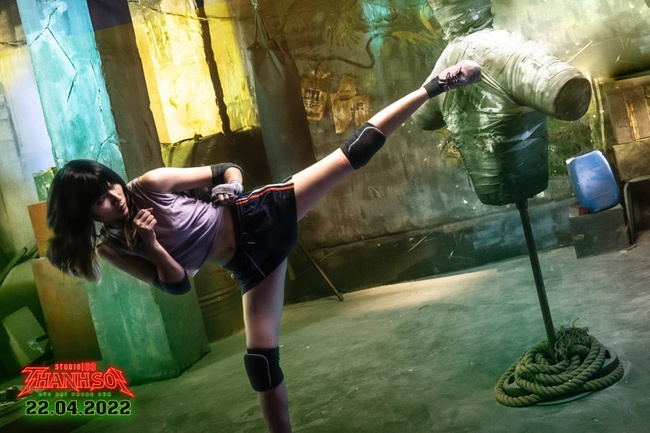 Can say, Wolf Bar This is not Dong Anh Quynh's first cinematic encounter, but this is an opportunity to help Quynh play to the best of her ability as a talented and capable young actress under the kneading hands of a strong woman Ngo Thanh. Cloud. Bi of Dong Anh Quynh will be a passionate, compassionate character and leave a strong impression on Vietnamese audiences. Thanh Soo by Dong Anh Quynh and co-stars Toc Tien, Rima Thanh Vy, Song Luan, Thuan Nguyen promises to become the most groundbreaking cinematic explosion this April.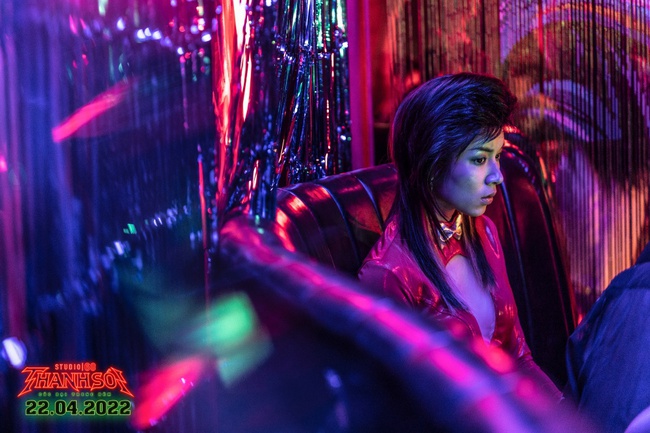 Wolf Bar Officially premiered nationwide from April 22.
https://afamily.vn/hanh-trinh-tap-luyen-khac-nghiet-rong-ra-cua-dong-anh-quynh-da-nu-ke-tiep-cua-man-anh-viet-2022033110381849. chn
You are reading the article
Dong Anh Quynh's intense training journey

at
Blogtuan.info
– Source:
Afamily.vn
– Read the original article
here