Business
Experts point out 3 classic psychological mistakes that make it easy for investors to lose money and burn accounts on the Vietnamese stock market
Whether you are a long-time investor or a newcomer to the stock market, making mistakes in the process of making stock investment decisions is inevitable. It is important for investors to correctly identify mistakes to limit the loss of money to the minimum. Success in the stock market is only achieved when investors know how to overcome and come up with a better control plan.
Here are some common psychological mistakes that stock investors make that are analyzed by experts on talkshow. Money Secrets number 14 with theme Whose lie is April?
Buying IPO shares is delicious
In fact, this is quite a common thought among many investors. However, in reality this can be quite the opposite. And thanks to 2018 when FPT Retail Joint Stock Company conducted the IPO of FRT shares, the share price after the division reached about VND 80,000. However, after that, the stock continuously plunged and hit the bottom of VND 12,000 at a time when the economy was affected by the Covid-19 epidemic. Currently, this stock is priced at about 160,000 VND. At the time of FRT's IPO, the well-known investment fund in the market, Dragon Capital, also bought a lot of shares, but after a while, it cut losses when the price dropped sharply.
Some other cases such as blockbuster IPO oil and gas industry such as BSR, POW until now the price has not returned to the old peak. Or Vinhomes (VHM) shares, after the split, were about VND 100,000, but then there was a 50% drop in value.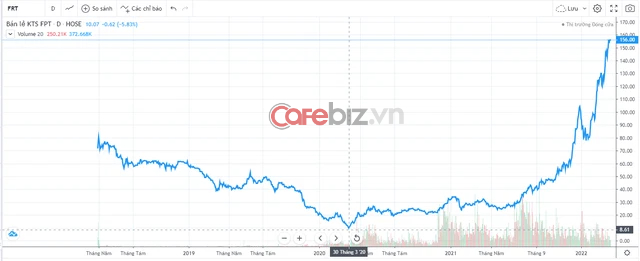 "Is the IPO valuation a bit high?", MC Hoang Nam asked Mr. Pham Do Huy Cuong, Member of the Board of Directors, Chief Financial Officer, An Phat Holdings.
"Share prices are influenced by many factors such as macroeconomic factors, investors' expectations, and internal businesses. When an IPO stock is completed and the price drops continuously like that, the business value may not be really as good as they announced. Or there are other reasons," he said.
Supplementing Mr. Cuong's comments, Mr. Pham Luu Hung (Mr. X30) – Deputy Director of SSI Securities Investment Advisory and Analysis Center (SSI Research) shared more:
"This mentality comes from the period when Vietnam IPOs many businesses. In the 2006-2007 period, every time there was an IPO, investors often rushed to register to buy at securities companies. If you bid, if you win, you can sell it right away in the OTC market with a high profit.
In foreign markets, there is another point that IPOs are attached to listings. After the IPO is completed, it can be listed on the market and traded. With hot stocks many people buy, people will try to buy in the next sessions and often the stock will increase very strongly after that. However, in Vietnam, this only happens when the stock market is hot.
In Vietnam, after the IPO is completed, stocks are not listed immediately such as Vietcombank every year or DXG takes more than 2 months. The investor has a risk of not knowing how the stock price moves. Maybe 1-2 months later, the stock price drops and they feel cheated, but if they hold it for a long time, it is almost profitable," added Mr. Hung.
Buy stocks 1-2 weeks without increase is to sell
From the perspective of business leaders, Mr. Cuong believes that stock prices are affected by many factors. And it's normal for investors to buy and buy at the same time, so when buying 1-2 months, the price increases and sells. "The important thing is the internals of the business, a clear long-term strategy and the concentration of resources of the business. That is what attracts investors. There are businesses that focus on short-term profits this quarter, but there are also longer-term businesses that will be suitable for long-term shareholders. Shareholders buy and resell 1-2 months is the choice of shareholders, "Mr. Cuong commented.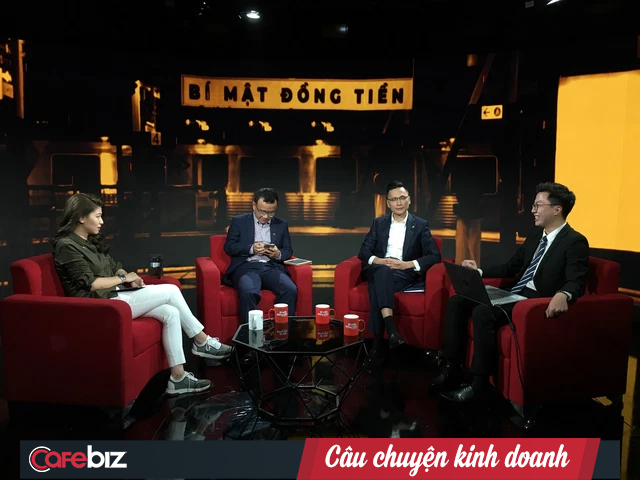 Hold a losing stock to wait for the price to recover
"Actually, the psychology of holding loss-making stocks to wait for a recovery is very normal. In behavioral psychology, it is more common for investors to be more afraid of losses than gains. This is called the reverse effect. People often keep a loss for a long time, while the profit is just up, they immediately sell.
The solution to this situation, according to brokers, often advises investors to be "prosperous, not erratic". We should cut our losses and switch to other stocks so we don't miss the opportunity," said Mr. Pham Luu Hung.
This expert also joked that investors holding losses waiting for the price will cause "there are nights when you can't sleep because of indescribably stupid things".
However, there is also a school of investors who will buy more when stocks fall. This is a case of a bearish average buy. However, an expert from SSI also advises that when you want to buy more shares, you need to reassess the situation.
Investors should not buy stocks just because they bought at high prices while the business situation or technical analysis models are deteriorating. If investors embrace this mentality and use more leverage, Mr. Hung believes that it will very quickly lead to account fire.
In addition to Mr. Pham Luu Hung's opinion, Hoang Nam Editor-in-Chief believes that buying more shares when the price drops should only be applied when investors really research, understand and believe in the value of the business.
https://cafebiz.vn/chuyen-gia-chi-diem-3-sai-lam-tam-ly-king-dien-khien-nha-dau-tu-de-mat-tien-chay-tai-khoan- tren-thi-truong-chung-drill-viet-nam-20220330171305638.chn
By Business and Marketing
You are reading the article
Experts point out 3 classic psychological mistakes that make it easy for investors to lose money and burn accounts on the Vietnamese stock market

at
Blogtuan.info
– Source:
cafebiz.vn
– Read the original article
here