Italian authorities have seized a black Mercedes-Maybach S650 Guard VR10 belonging to mining and telecommunications magnate Alisher Usmanov over the past few days in Sardinia, an island in the Mediterranean Sea, as reported by the Italian authorities. sheet Corriere della Sera, cited on other news sites. The tax police of this country confirmed with the sheet The Times that the car was among Usmanov's possessions on the island that had been seized.
L'Unione Sarda, a local Italian newspaper, also reported that authorities seized the billionaire's real estate complex in Pevero Bay, worth about $19 million, and six company cars. your. According to L'Unione Sarda, Usmanov's assets seized in Sardinia amounted to $73 million.
According to Corriere della Sera, a 5-ton Maybach worth about $670,000, fitted with plated armor and 10cm thick windows designed to withstand explosions and machine gun attacks. As reported by The TimesMercedes says its car can withstand two grenades detonating at the same time.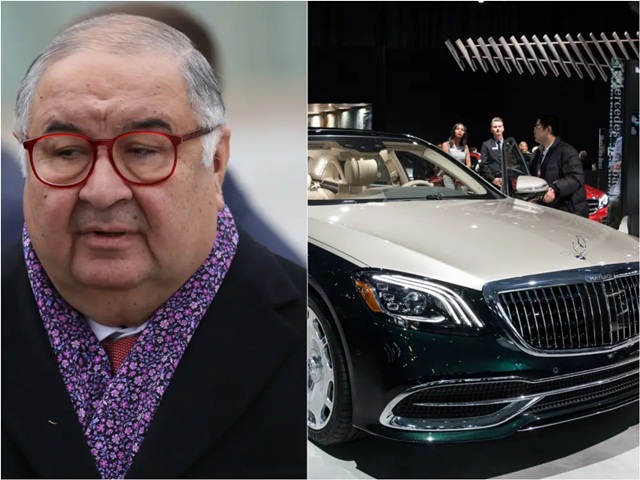 Billionaire Usmanov had his bulletproof Mercedes car confiscated. Photo: Getty Images
Usmanov is the 5th richest person in Russia, with an estimated net worth of $18.7 billion, according to the Billionaires Index. Bloomberg.Usmanov was sanctioned by the European Union on February 28. An EU Council report said he had "especially close ties" with Russian President Vladimir Putin. A spokesman for the billionaire, who has also been targeted by UK and US sanctions, told The Guardian last week that he had moved some of his properties, including two UK mansions, into irrevocable trusts and no longer own them.
Previously, a Russian Asset Tracking Team was established on March 21 with the cooperation of 27 press agencies. This is an interactive tool and displays "huge assets abroad owned by Russian oligarchs and key figures" related to Mr. Putin.
This project has discovered more than 150 assets worth a total of 17 billion USD, including real estate, personal planes, company shares, villas, yachts … of the Russian elite abroad. . Journalists involved in the project discovered these properties through land records, business registrations as well as leaked information abroad.
Since Russia launched a special military operation into Ukraine, the country has been subject to sanctions imposed by many Western governments, including freezing the assets of Putin and figures in the Russian elite in the country. The goal of these measures is both to punish the ruling elite in Russia and to pressure Moscow to stop the conflict in Ukraine.
The idea of ​​​​creating a detachment to "hunt" Russian assets was introduced in February, just before Russia began its attack on Ukraine, according to reports. Guardian – a British newspaper participated in the project.
You are reading the article
Russian billionaire Alisher Usmanov was confiscated by Italy, a bulletproof Maybach weighing 5 tons

at
Blogtuan.info
– Source:
autopro.com.vn
– Read the original article
here