If tree If they are not cared for and "formed" into the skeleton, they will grow arbitrarily and cause harm to themselves.
Therefore, we must regularly prune and reshape the bonsai, namely reshaping the branches and leaves of the bonsai. More precisely, cutting shoots, cutting shoots, pruning branches, pruning roots and thinning.
Why prune bonsai?
Pruning can remove excess and fat branches, make branches grow evenly, regulate bonsai strength, save nutrients and increase the number of flower buds.
Since flowers usually grow on new branches, simply pruning old branches and activating new branches continuously will stimulate the bonsai to bud and bloom more.
Pruning bonsai is usually done in 2 stages: pruning during dormancy and pruning during growth. Pruning especially during the dormant period of bonsai is the pruning of old, dense branches to make the bonsai open.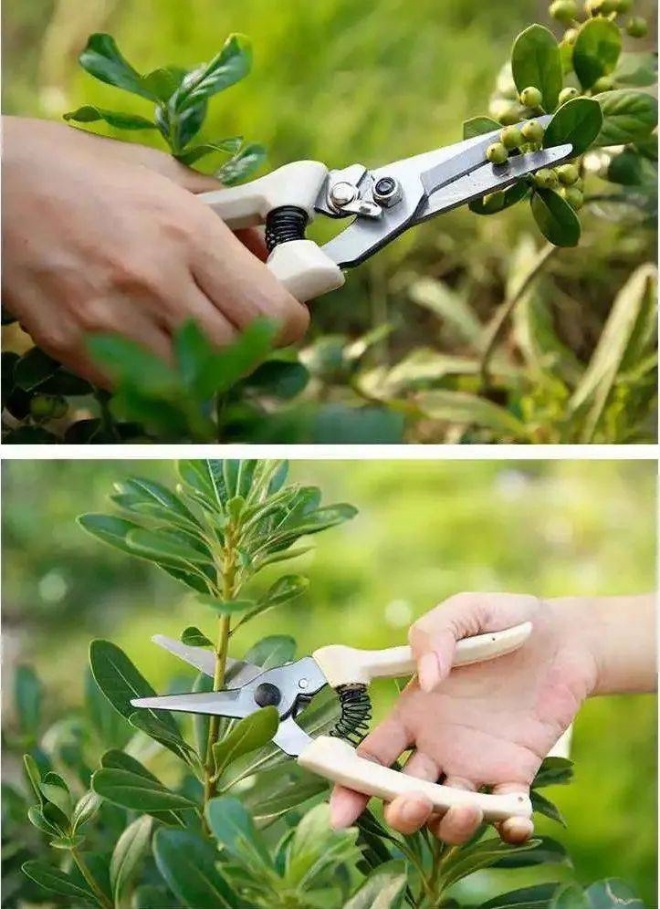 Pruning in early spring, when the tree has sprouted, move on to pruning. If pruned too early, the shoots that grow on new branches will easily freeze from the cold.
If pruned too late, new shoots will not be able to store nutrients and will not have a stimulating effect on buds and blooms.
Pruning flowers during growth is a regular job, trimming branches during growth will adjust the distribution of nutrients for flowers.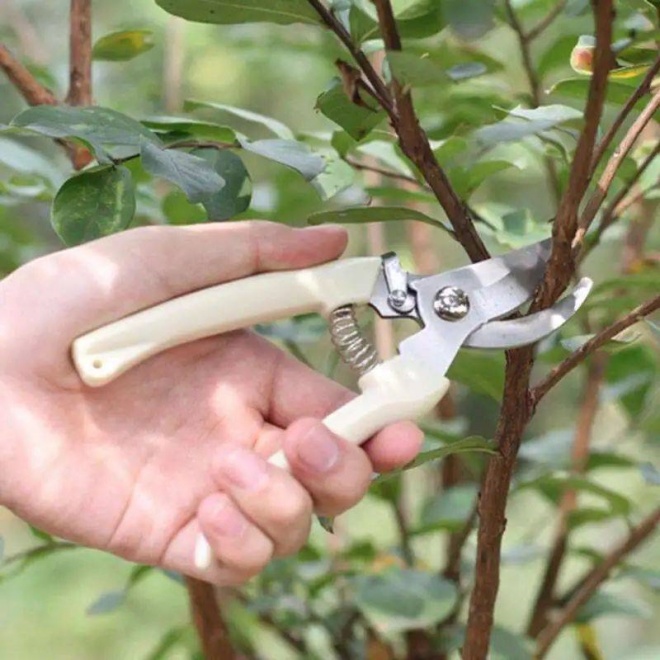 Pruning is intended to remove or reduce the growing point at the top of the bonsai stem, which can prevent the flowering plant from wandering around, encourage it to branch more, and increase the number of flowers and fruit.
Cutting the roots is also for flowering and producing more fruit. If the branches and leaves are long, it often causes abnormal flowering and fruiting.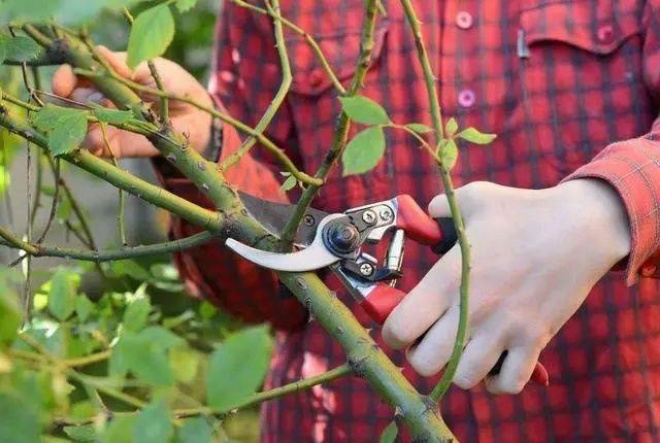 At this time, it is possible to partially cut off the roots to inhibit growth, promote flowering and flowering plants. In addition, when changing soil for flower pots, it is often necessary to trim the roots to remove diseased roots.
Pruning is the pruning of dead branches, weak branches, diseased branches, rough branches, and dense branches, which are beneficial for the healthy growth of trees.
Pruning flowers Pruning fruit is when ornamental plants flower, the result requires a lot of nutrients. Therefore, sometimes in order to speed up the growth of flowers and ornamental plants or do not want plants to flower and bear fruit too much, in order to deplete nutrients in larger flowers, people often have to pick young flower buds and fruit.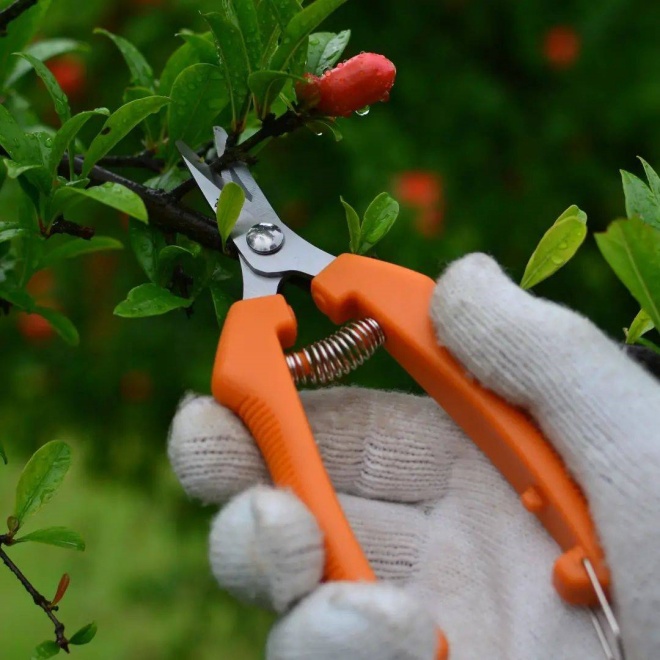 Pruning is the removal of axillary shoots and new shoots from branches and roots, then the bonsai will concentrate the nutrients on the remaining shoots, maintaining the shape of the bonsai you want.
Do ornamental plants for leaves need pruning?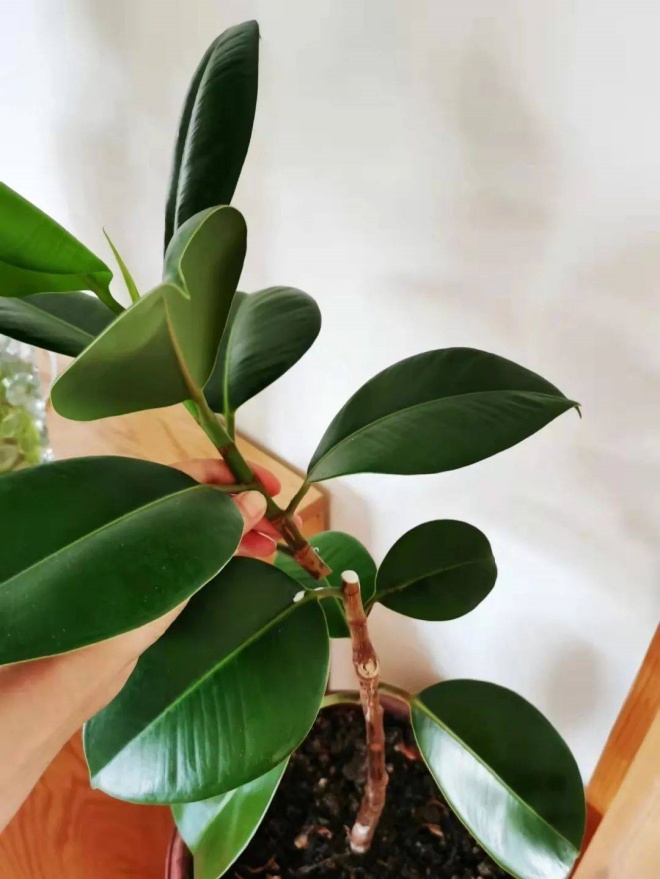 Some trees have big leaves like palm tree, red banyan tree, singapore eagle tree.. and some other ornamental plants, many people think that they don't need pruning. However, the fact is that bonsai leaves also need to be trimmed so that their shape can be better.
Ornamental plants are usually pruned by trimming the top.
You are reading the article
Strong pruning to make your bonsai healthy, germinate green, bloom brilliantly
at Blogtuan.info – Source: Eva.vn – Read the original article here