Emulation to develop is a good virtue that appears not only between people but also between games and games. Every month, there will be new games, and old games vying for the top positions of the list of best-selling Steam games. If you want to know what are the hottest games at the moment, in this article will be the top 10 games of the top typical faces that are most sought after by gamers in March 2022 on Steam.
Grand Theft Auto V: Premium Edition
As of March 2022, Grand Theft Auto V is still not "hot" and daily still attracts hundreds of thousands of gamers to join the virtual world on Steam. This installment is set in the state of San Andreas which was inspired by southern California, allowing players to explore the rich city of Los Santos and its suburbs.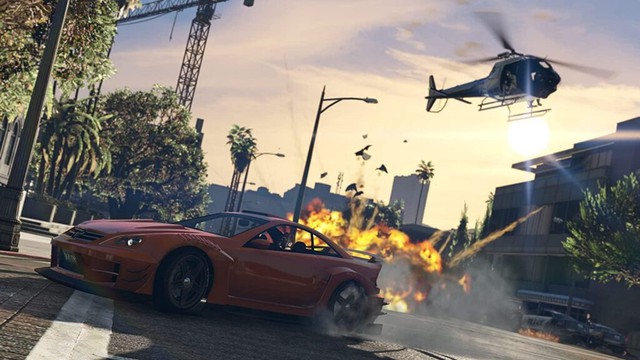 GTA V is one of the few open-world PC games that lets you drive freely across streets across the map, hang out in adult clubs, fly planes, and jump. Go down freely, swim in the sea and hunt sharks with a knife, rob a bank, run away from the police or even cause citywide terror level chaos to challenge the 5 star charge. In addition, GTA V also owns an addictive storyline when it brings an extremely new feeling thanks to the feature that allows switching between 3 main characters with 3 different personalities.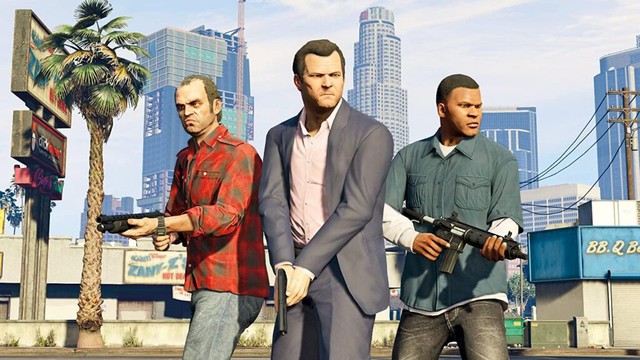 Grand Theft Auto V: Premium Edition includes Grand Theft Auto V, Grand Theft Auto Online and all additional content like The Cayo Perico Heist, The Diamond Casino & Resort, The Diamond Casino Heist, Gunrunning, and more. You will also have an additional Criminal Enterprise Starter Pack to "pause" theft missions more smoothly and easily in Grand Theft Auto Online.
Red Dead Redemption 2
Red Dead Redemption 2 is an action role-playing game from Rockstar. The game will let you play as Arthur Morgan – an outlaw and a member of the Van der Line gang led by Dutch. While many members wanted to make a big splash to "put down the sword", Dutch wanted to continue. Things are more complicated when the Van der Line gang not only has to fight against the government's crackdown but also confront other bandits. It's a story full of blood and tears, but it also helps to fully express the nature of the Wild West of the late 19th century and early 20th century.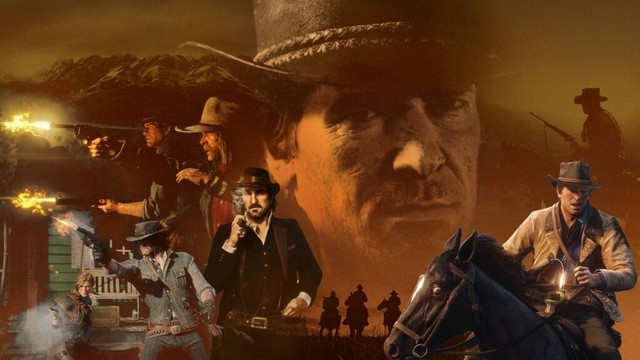 In addition to the extremely high-quality plot, the images are also very well completed. It will make you feel like you are watching a movie in which you are playing the main character. The open world in this game is not only brutally wide, but also meticulously completed. As a perfect AAA game, it's no wonder that Red Dead Redemption 2 sits at the top of the best-selling game in March 2022 on Steam.
Elden Ring
Elden Ring is an open world action role-playing game, the latest blockbuster from FromSoftware. Behind it are 2 giant names, 2 people behind the masterpieces that have gone down in history. The first to mention is writer George RR Martin, who wrote the script of the Game of Thrones series – a TV series that has made waves around the world for many years. Next is the President of FromSoftware – Hidetaka Miyazaki – who breathed life into the Dark Soul series and created an entire genre that bears its name. Under their cooperation as well as many other names in the gaming industry, Elden Ring had a debut that could not have been more beautiful with countless perfect scores from the world's leading prestigious game review sites. By the end of March 2022, the game is still on the top of Steam's best-selling chart.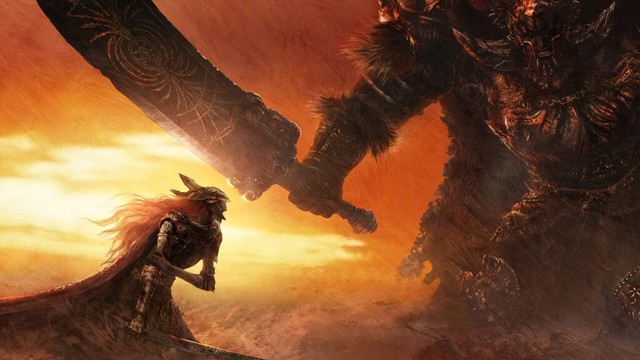 About the game itself, talking too much will spoil it, so I'll just share a little bit. Sort of, you will play the role of a chosen person, setting out to collect fragments of the divine Elden Ring, holding in hand the power to change the fate of the world. And unlike the previous games, this time FromSoftware gives you two cute and beautiful waifus to accompany you on a stormy and arduous journey, in a world where anything can eat you. Although the game is very difficult, that's why your adventure becomes memorable, like Hidetaka Miyazaki's game-making philosophy, that: "Light is always brighter when seen from the dark. When there is When we get something beautiful in the middle of a wasteland, we will appreciate it more.The feeling that you hold a shining jewel in your hand is not the same as when you own a bunch of them, just When you find one in the mud, you realize how precious it is."
Disco Elysium: The Final Cut
Originally released in October 2019, however, it was not until 2021 that the Disco Elysium game was really "born". And until 2022, the game is still worth playing, as evidenced by this March it is still at the top of the best-selling chart on Steam. The characters in this game have been voiced to make the world of Ravachol come to life. You will play as an unnamed detective on a mission to solve a mysterious murder. However, you can't remember anything about what happened, except for a faint memory that you have suffered an extremely severe headache. Developer ZA/UM has created a whole system of thinking in the game with patterns about the character's thoughts, as well as philosophies of life.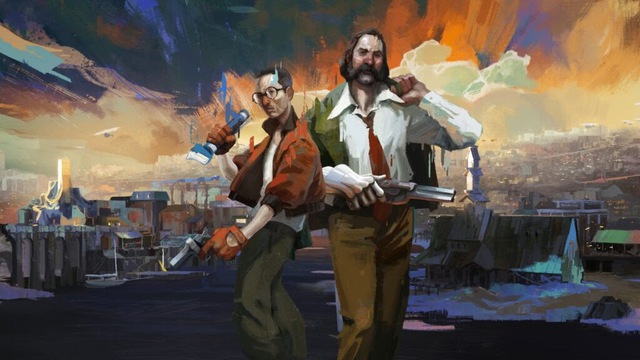 GVN 360 we can tell you that this is a completely new and attractive gameplay. Because thanks to this system of thinking, the developer can know what methods you will use to solve the case, how you will interact with the people around you, and what kind of detective you will use. you want your main character to be, as well as how you deal with dark situations in life such as addiction, alcohol, "drug addiction", to racism. Disco Elysium is a picture of the dark aspects of life, it seriously portrays the answer to the events that happen in this hell on earth.
LEGO Star Wars: The Skywalker Saga
If you are a hardcore fan of Star Wars or lego movies, then I think you should check out LEGO Star Wars: The Skywalker Saga. This is the reinterpretation of all 9 Star Wars movies in a single game with Lego-style graphics. It promises to deliver a long adventure full of fun, humor and freedom as you immerse yourself in the LEGO Star Wars galaxy.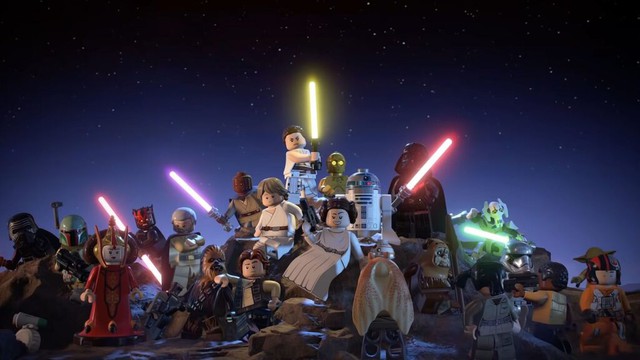 Can you play as a Jedi, a Sith? Rebel, bounty hunter or droid? Whatever you want to play LEGO Star Wars: The Skywalker Saga can spoil you, because this game has hundreds of characters to play, from all over the galaxy. You also have a variety of vehicles from vehicles to spaceships to experience, such as flying light in the Millennium Falcon, flying the T-47 Airspeeder and fighting TIEs, gliding through space in the Resistance X -wing and many more. Although it will not be released until April 6, 2022, the game is currently the top seller of March on Steam.
According to GVN360
https://gamek.vn/10-tua-game-dang-hot-hon-hot-nhat-tren-steam-thang-3-p2-20220331171936677.chn
You are reading the article
The 10 hottest games on Steam in March (P.2)

at
Blogtuan.info
– Source:
gamek.vn
– Read the original article
here