(Dan Tri) – Seeing that his parents worked hard to feed his two brothers to school, Phan Xuan Hanh always thought that he had to study hard to help his family in the future. National first prize in chemistry as a gift to my parents.
3 years ago, male student Phan Xuan Hanh (residing in Son Lam commune, Huong Son district, Ha Tinh province) once made a mark at the exam. Admissions entered the 10th grade of Ha Tinh High School for the Gifted with the position of valedictorian in the specialized class. Crossing a distance of more than 70km to come to the new school in the city, making student Phan Xuan Hanh not less surprised.
But with her own unremitting efforts, the help and sharing of teachers and friends, Hanh also gradually adapted to the new environment and gradually conquered the heights of knowledge.
In the 11th grade, Hanh participated in the national competition for excellent students in chemistry and won the third prize. Although I won the prize, I was a bit regretful when the score was very close to the score of the second prize. However, that is also the motivation for Hanh to strive harder.
With the support of teachers and friends on the team about knowledge and documents, Hanh also went online to search for more topics and boldly connected with friends in the provinces to expand his knowledge and learn. new learning methods.
In the national excellent students exam 2021-2022, with a score of 29.75, excellent student Phan Xuan Hanh won the first prize in chemistry. When receiving the news, Hanh was quite surprised because before checking the exam, I myself found that there were many places that were not as expected.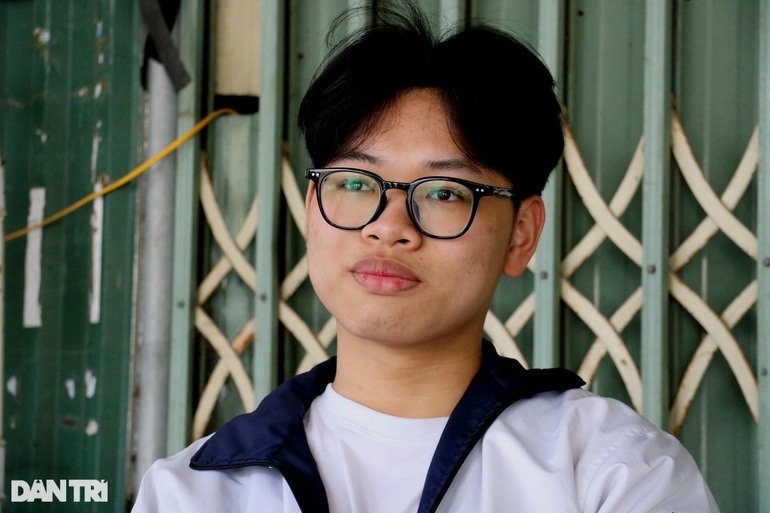 Phan Xuan Hanh shared that every day spends 10-14 hours studying and searching for materials on chemistry. Almost all websites and online chemistry teaching software I read, and teachers are indispensable in my learning process.
"I always create the most comfortable feeling for myself when studying. I don't put pressure on myself and neither do my parents. Both of my parents are farmers and have a hard life, so I always remember that I have to work hard to study for later. This can help my parents and family. The result of the last exam is like a gift I give to my parents. I will continue to work harder to not disappoint my teachers and family", she said. Shared action.
With this result, Hanh will be admitted directly to universities nationwide. In which, there is Hanoi Medical University – the school that I have been aiming for for a long time with the dream of becoming a good doctor to cure diseases and save lives. However, Hanh himself is still confused about the future ahead.
"Following medicine takes many years and is expensive, so I'm wondering whether to pursue medicine or pedagogy anymore. I'm asking my teachers and family for more advice," Hanh shared.
Mr. Dang Dinh Hao – Chairman of the chemistry team, Ha Tinh High School for the Gifted said that the first prize in this year's national excellent student competition is a worthy gift for Hanh's efforts and determination. In particular, Hanh is also the student who brought home the first first prize for the chemistry team of Ha Tinh province since its establishment.
"Hanh is a hard-working, obedient student with a special passion for chemistry. We are always proud of him," said Mr. Hao.
You are reading the article
The surprise sharing of the male student who won the national first prize in chemistry

at
latestnewstoday24.net
– Source:
dantri.com.vn
– Read the original article
here