Sweet potato is not a foreign vegetable to many people because it used to be the main food in every meal of many children of the 8X – 9X generation, until there is a saying that says "a grain of rice bends the back and carries a load. a few sprigs of potatoes.". But whether it's potato tops, leaf vegetables or potato roots, it's a simple "donated" country food that is to this day a "special" that many people love.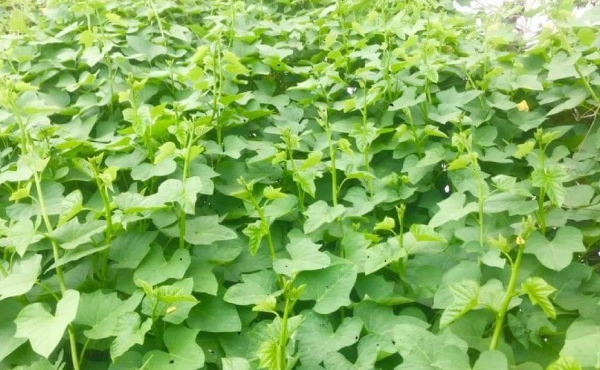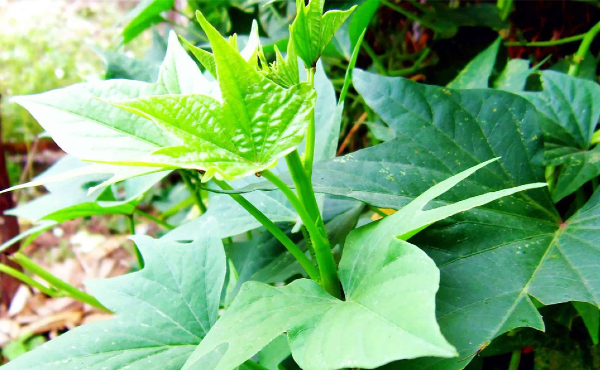 A familiar sweet potato plant in rural Vietnam
Sweet potato is part of the sweet potato plant (scientific name is Ipomoea batatas), also known by many names in Traditional Medicine such as tran Chu, orange try… Sweet potatoes have a distant relative with potatoes. native to South America and closely related to the sweet potato (several species in the genus Dioscorea) native to Africa and Asia.
The sweet potato is an herbaceous vine, with alternating heart-shaped or spindle-shaped leaves, and colic, medium-sized flowers. The edible root of the tuber is elongated and tapered, with a smooth skin that ranges from red, purple, brown or white in color. The flesh layer is white, yellow, orange or purple. Young leaves and shoots are often picked for use. Depending on the variety of sweet potato plant, sweet potato also has different characteristics and body color. Of which, the most popular are green and red-brown sweet vegetables.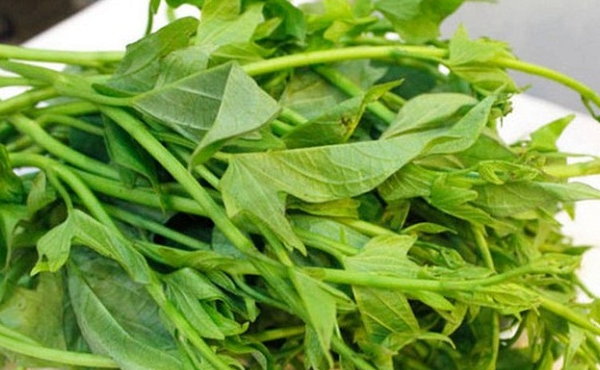 Sweet potato top is a rural vegetable dish, familiar to people born and raised in poor rural areas
For a long time in our country, this vegetable is widely grown roots, shoots and leaves for use in preparing rural dishes. Peanut yam soup, sauteed sweet potato with garlic, boiled sweet potato with garlic sauce, sweet potato mixed with bean sprouts and some banana blossoms are available in the garden, squeeze some lemon to make a raw salad… Sweet, delicious and very easy to eat, beneficial for the health of the digestive system.
Born and raised in the central region of Dak Nong, from a young age, Pham Hung Tuyen knew about sweet potatoes and this wild vegetable dish. According to Tuyen, sweet potatoes are easy to live, grow fast and are resistant to arid climates and lack of water. Growing sweet potatoes is a breeze, hoeing a bit of the soft soft soil, mowing, watering and waiting for… the vines to crawl over to harvest.
In addition to food, the people here used to grow sweet potatoes just to get tubers for animal feed, the economic value was not high, so life was mostly difficult. But in recent years, vegetables and potatoes have suddenly become oddly "hot", loved by people everywhere.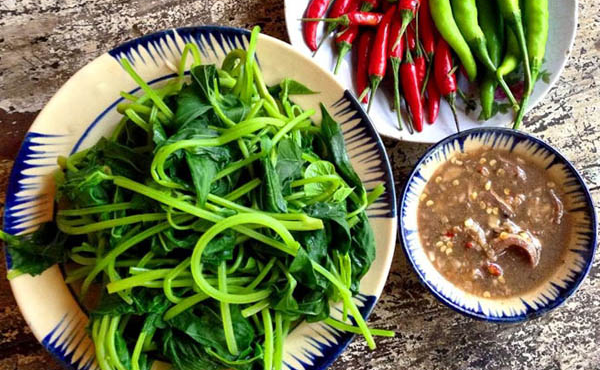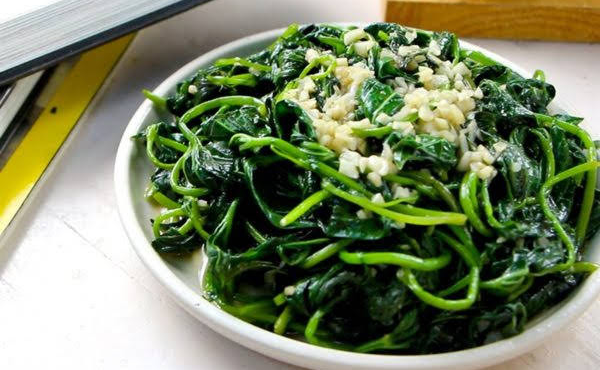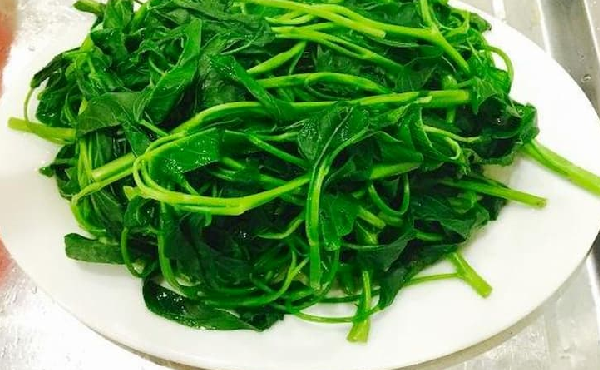 Delicious dish of sweet potatoes.
In particular, sweet potato dishes have also appeared in fine restaurants and become gourmet favourites. In addition to the sumptuous dishes at the restaurant, fried sweet potatoes with garlic are ordered again and again. It's an anti-boring dish, tasty and not too expensive.
According to Mr. Pham Huynh Tuyen, on average 1kg of sweet vegetables is cut in the garden and bought by traders at a price of 20,000-30,000 VND/kg. After harvesting, the vegetables are brought to the site for initial processing, discarded old leaves and neatly stacked in perforated trays before being sent to consumers. This vegetable brings a stable income to many people. In shops, supermarkets… these vegetables are widely sold at prices ranging from 40,000 to 60,000 VND/kg.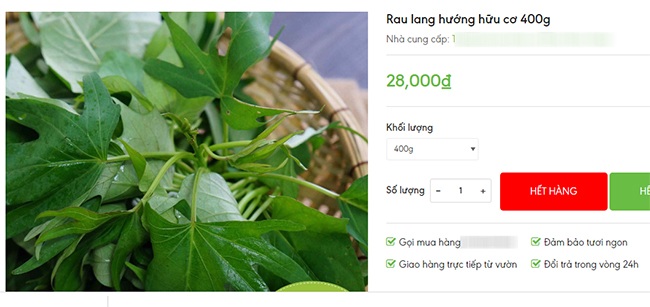 In particular, this vegetable is also very good for health. Many studies show that sweet potatoes contain many important nutrients for the body such as vitamins A, C and beta-carotene. Eating sweet potatoes helps prevent the development of free radicals in the body, lowers cholesterol in the body… good for the intestines and digestive system.
You are reading the article
The vegetables that the poor used to eat to quench their hunger were now a city specialty, and the rich loved them too
at Blogtuan.info – Source: Eva.vn – Read the original article here