Business
Banks "tighten" loans to buy real estate, the market will "freeze", liquidity will be difficult
Banks "tighten" to grant real estate credit
Recently, Sacombank has informed the Regional Manager, Branch Manager, and Head of Transaction Department about controlling credit growth in 2022.
Accordingly, following the direction of the State Bank of Vietnam (SBV) on credit growth control, Sacombank's general director Nguyen Duc Thach Diem requested to focus credit on a number of areas, including production and priority. agriculture, export, supporting industries, small and medium-sized enterprises, high-tech enterprises and high value-added trade and service industries such as export, service, and logistics.
In particular, "No credit is granted to the real estate sector, except for loans to employees and relatives/purchase/construction of real estate for residential purposes," the text emphasizes.
The document also states that the above contents will be implemented until June 30.
According to Ms. Nguyen Duc Thach Diem, the growth rate of real estate loans for individual customers at banks has been high. Therefore, in this period, Sacombank no longer lends real estate, but focuses on production and business fields.
Similarly, Tecombank has also informed the Mortgage Solution Development Department with business units about controlling disbursement limits for loans to buy real estate.
"Pause disbursement of certified real estate loans and secondary loans to buy real estate from March 25, 2022," Techcombank's announcement mentioned.
Regarding this, business units discuss and negotiate with customers to move the disbursement schedule of these loans to April 1, 2022.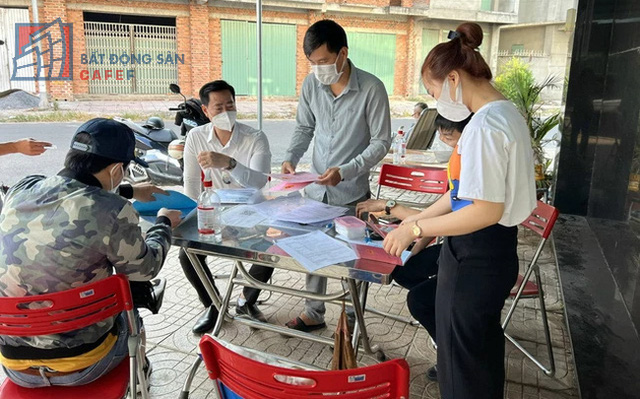 The tightening of credit for real estate loans was actually directed by the State Bank a few years ago. Most recently, on March 18, 2022, the SBV issued an action plan of the banking industry to implement Resolution No. 11/NQ-CP dated January 30, 2022 of the Government.
The plan includes requiring banks not to relax credit granting conditions, while strictly controlling credit in potentially risky areas such as investment, real estate business, securities, projects. BOT, BT, corporate bonds.
Thus, it is likely that in the coming time, domestic banks will tighten credit for this sector.
Before Sacombank and Techcombank, many banks such as Vietcombank, An Binh Bank ABB have restricted real estate loans from 2021.
"An Binh Bank only focuses on lending to buy houses, with their monthly salary or other regular income. The real estate business will control less than 8%," said Le Hai, general director of An Binh ABBank.
At the meeting on summarizing 2021 and implementing tasks in 2022, the SBV said that in the last three years, lending activities to the real estate sector have dropped sharply in proportion to the credit of the whole system. .
Specifically, credit to real estate decreased from over 26% in 2018 to 12% in 2020. By the end of 2021, credit growth for the real estate sector will remain around 12%.
The market fell into a "frozen" state, illiquid
According to Mr. Nguyen The Diep – Standing Vice Chairman of Hanoi Real Estate Club, these are the first moves of banks towards the real estate market.
"This is the topic of macroeconomic regulation. Currently, the amount of real estate investment is too much, so the state has a move to limit real estate investment and invest in other fields. Seen from this angle, I would consider this a positive, phase-appropriate move. A strong economy must not only rely on available land, but must develop, participate in production, and create common values ​​for society," said Mr. Diep.
Evaluating the real estate market in the coming time, Mr. Diep said that although banks tighten lending to buy real estate, the market will not repeat the "bubble" like in the 2009-2010 period. , the real estate market is very methodical, in terms of credit, it is also tightly regulated, there is no phenomenon of overvaluation compared to the purchase price and investment level.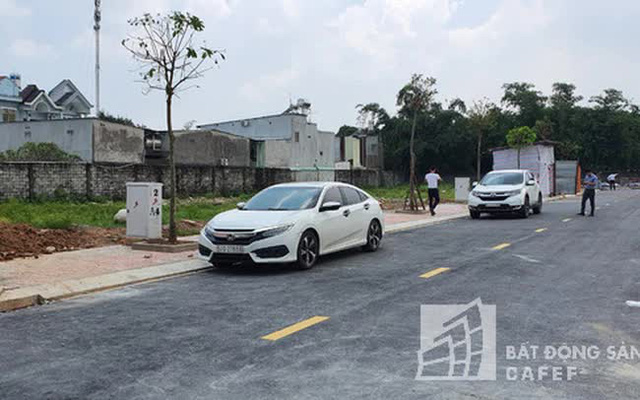 However, the expert said that it is possible that real estate prices will still increase due to scarcity of supply, plus investment demand is still very large. But, an increase in price does not mean that liquidity will also increase. It is possible that the market will fall into a temporary freeze, even illiquid, depending on the region.
"There will be investors who use borrowed money to make 'virtual' investments, until interest rates are pushed up and have to cut losses to repay their debts. However, these will only be individual cases and not representative of the entire market. Therefore, investors who want to reduce money at this time need to be alert. In particular, considering the idle cash flow, limiting the use of financial leverage, if the market falls into a frozen state for 1-2 years, it will not be affected too much", Mr. Diep advised.
As for Mr. Cao Minh Thanh – General Director of MLAND Pro, the real estate market is the same as in 2009 in terms of price. However, Mr. Thanh said that there would be no bubble burst and the risk of freezing as before because of the effective intervention of state management agencies.
https://cafef.vn/ngan-hang-siet-vay-mua-bat-dong-san-thi-truong-se-dong-bang-thanh-khoan-kho-20220401162250128.chn
You are reading the article
Banks "tighten" loans to buy real estate, the market will "freeze", liquidity will be difficult

at
Blogtuan.info
– Source:
cafebiz.vn
– Read the original article
here