When pregnantBoth the mother's body and face will experience many changes due to the influence of hormones. Therefore, many parents or experienced people can detect that a woman is pregnant just by looking at her appearance. More interestingly, netizens also rely on this characteristic to "check" whether a celebrity has "good news". Recently, actress Nha Phuong was suspected of being pregnant with her second child.
Husband and wife Truong Giang and Nha Phuong caught "runaway children" to go on a date.
In particular, on the evening of March 31, the social network TikTok appeared a clip recording the moment of Nha Phuong and Truong Giang on a date. According to the owner of the clip, the place where the two of them had just arrived was a famous coffee shop located in the foggy city of Da Lat. This person expresses his joy when he sees his idol in real life: "Going to a cafe to meet an idol."
In the clip, the Nha Phuong – Truong Giang couple lovingly walk into the shop with each other's shoulders. In particular, mother-of-one Nha Phuong is attracting a lot of attention because something is strange… strange. She wore a dark, baggy, knee-length skirt. Nha Phuong's gait is said to be more whimsical than usual, but very similar to that of a pregnant woman. The sole of the shoe is also relatively low.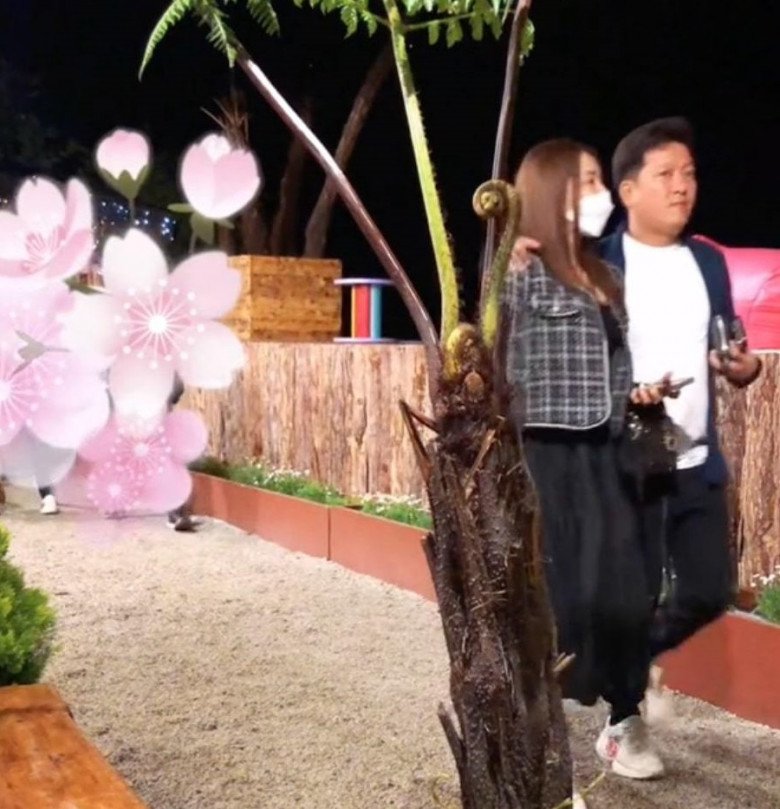 Nha Phuong's dress and gait made many suspect that she was pregnant for the second time.
Many netizens expressed doubts: "Probably Nha Phuong has a baby, wears low sandals, walks gently, doesn't pose", "Honestly, if you watch this video without telling Ms. Nha Phuong, you probably won't know it. Just look at Giang ca. What kind of general is that Phuong wears? Usually, she has a very beautiful figure", "If you are pregnant, you will find out soon enough. This general is not a mother's general. In that case, congratulations on receiving good news. Fate has you this time. Yes", "This general looks like a pregnant woman. Congratulations!",…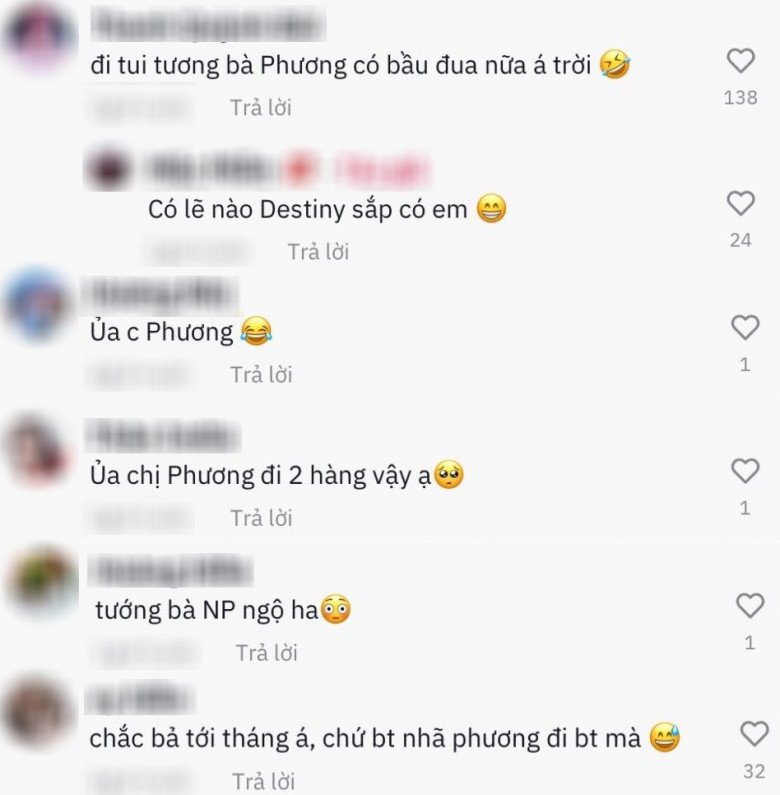 Netizens discussed this question.
According to many analysts, during pregnancy, a woman's body changes and grows, and her gait will also be different. Pregnant women will be a little fat and other changes in the way of walking often occur due to the large pregnant belly and swollen legs, so that you will lose your balance a little. That way, many people tend to hold their stomach or put their hands on their stomach when moving. These two actions are intended to maintain balance, apart from being an act of bonding between mother and baby.
In January 2022, news that Nha Phuong was pregnant ran rampant on social networking sites. In particular, when Nha Phuong posted the behind-the-scenes photoshoot, netizens observed and commented that the beauty's second round was stretched out as if she was pregnant, even though she was always very focused on staying fit and healthy. only "complained" about Nha Phuong's thin image, but rarely mentions the topic of weight gain.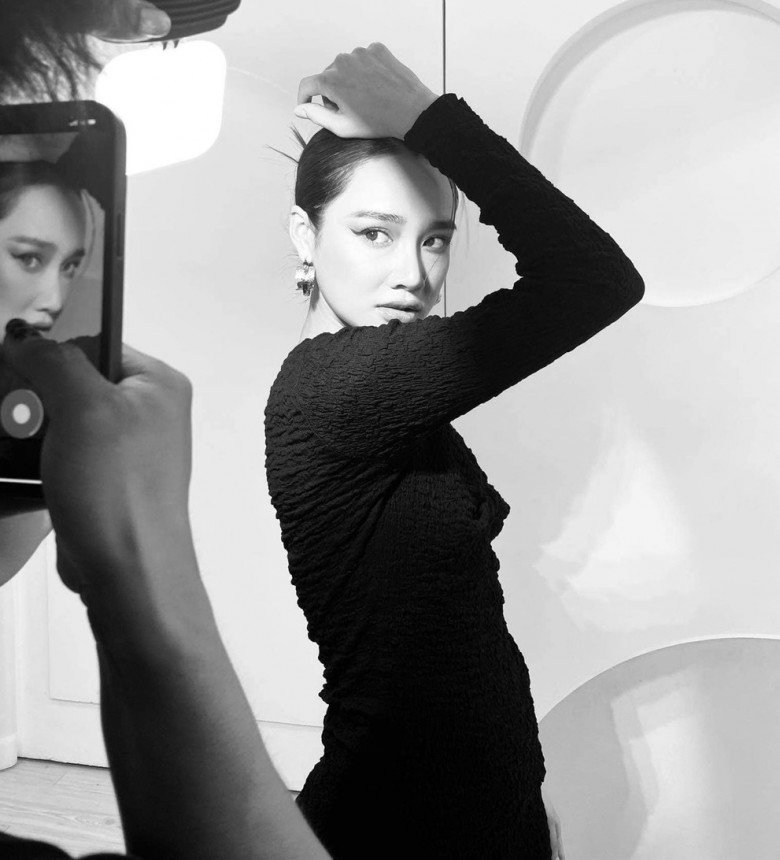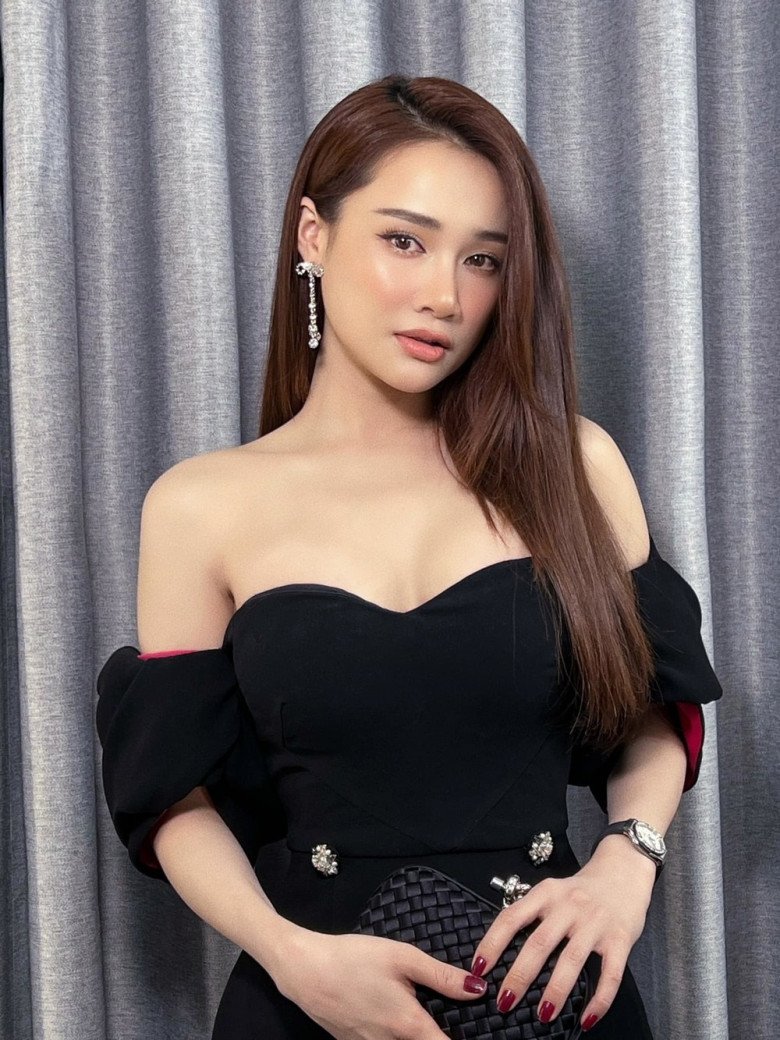 Nha Phuong has been commented on "having more skin and flesh" lately.
Compared to the previous photo series, the current Nha Phuong is also said to be "more fleshy". However, this is still the initial hesitation of the audience as he may have listened to the advice and gradually changed his diet to gain weight and become fat again.
In early 2019, Nha Phuong – Truong Giang welcomed the birth of their first daughter. At first, the information about the baby of Fate – Truong Giang's daughter's intimate name was almost completely hidden. It wasn't long before the couple confirmed the news of having a baby and shared more photos of the baby on social networks.
Previously, when they were pregnant with their first child, Truong Giang and his wife hid it completely.
Signs of pregnancy are clearly visible on the body of pregnant women
In addition to appearing in the second round, the following signs can also appear on the face and body of a pregnant woman.
1. Eyebrows raised
According to people's experience, if you see your eyebrows and sideburns, the hair on the back of your neck suddenly stands up, then there is a high chance that you are pregnant. This is a very accurate experience that every mother should know, especially for those who have irregular menstrual cycles.
2. Neck "straight"
The neck is one of the signs of pregnancy according to folk experience. The ancients believed that during pregnancy in the first weeks, in the curvature of the neck, the collarbone would twitch to see clearly. Not only that, the woman's neck was hanging out, her face was paler and more tired.
3. Big red nose
Hormonal changes in the body along with the increased nutritional needs of pregnant women make a woman's face slightly larger than usual, especially the nose. This is even more pronounced in the last months of pregnancy.
4. The temple has blue veins
In the early stages of pregnancy, due to morning sickness, many women will feel tired and lack energy. It is also a difficult period due to erratic changes in eating habits. Therefore, many women will look thinner and blue veins will appear on both sides of the temples.
5. Acne face
During pregnancy, due to hormonal changes, your skin also undergoes certain changes, which lead to more oily skin and breakouts. Therefore, the ancients believed that if the skin on your face suddenly deteriorated and a pimple appeared, you might be pregnant.
6. Pale lips
Our grandparents often passed down the experience of recognizing pregnant women early on as the color of their lips. Pregnant women often have lips that are paler or darker than the average person. This is often caused by hormonal changes in the body that cause fatigue, high body temperature, and even dizziness.
You are reading the article
Dating Truong Giang, Nha Phuong allegedly pregnant for the second time due to her strange gait
at Blogtuan.info – Source: Eva.vn – Read the original article here