"Money in this world is limitless, but talented people are limited., Anna Sorokin told a New York Magazine journalist after her arrest. For the European elite, Anna Sorokin was not only a notorious con artist, but also one of the symbols of cunning, of genius but misused intelligence.
On March 27, 2019, Anna Sorokin (born in Russia, German nationality) was officially accused of defrauding many individuals and businesses with an amount of up to 275,000 USD, equivalent to 6.4 billion VND.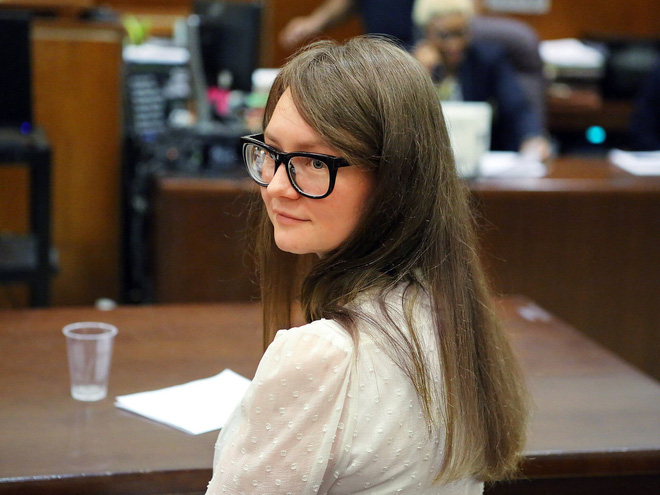 The source said, she came to New York in 2016, introducing herself as "the heir to the German tycoon". With a pretty and witty face, a compact body and especially an eye-catching fashion style, always covered with famous brands, Anna quickly won the trust of the opposite person.
After building the image of a lady, Anna began to borrow money from many people to pay for taxi fares, plane tickets and many other items with the reason that "property has not yet been transferred from Europe to the US". Later, when she was asked for a debt, she thought she… forgot. After 1 year of successful fraud, Anna was denounced by many individuals, hotels and banks simultaneously.
In addition to a luxurious Instagram account with a high number of followers, Anna Sorokin also knows how to use clothes wisely to increase her prestige. When Anna goes to lunch with the New York ladies, her outfit is always accompanied by the hottest brands. At meetings, she always wears a suit. When vacationing on a yacht, Anna chooses outfits from resort/cruise collections.
When she moved to New York in 2013, Anna always opted for luxury hotel rooms and stayed there for a month. Every time she was helped by the hotel staff, she tossed them a $100 bill without hesitation. Soon, "she was running the whole hotel," one former employee recounts.
Until the court in 2019, what the press said about this name was still what she was wearing. PThe court on Wednesday 3/4 can be said to be the pinnacle of pomp and pomp. The scammer appeared in court with his hair half-tied, wearing a simple white shirt from some popular brand. With the habit of spending money on luxury goods, of course Anna refused to go to court with this shirt.
That angered female judge Diane Kiesel. She condemns: "I've said before that we won't postpone any more trials just because of the defendant's fashion. I've been in court since 9:30 am this morning. It's unacceptable. This is not a fashion runway. Page".
After the tough words of the chair, Anna burst into tears and discussed loudly with attorney Todd Spodek. Mr. Todd tried to appease his client before the jury began.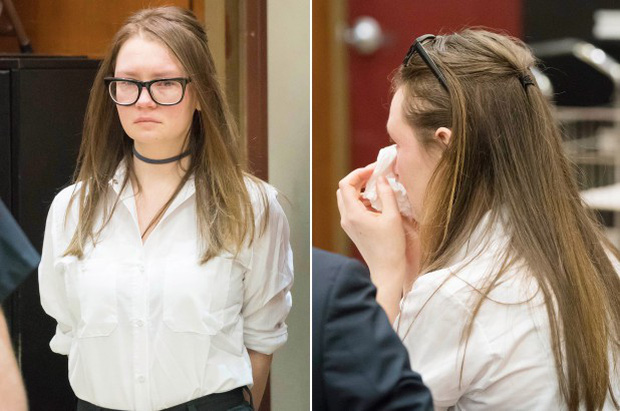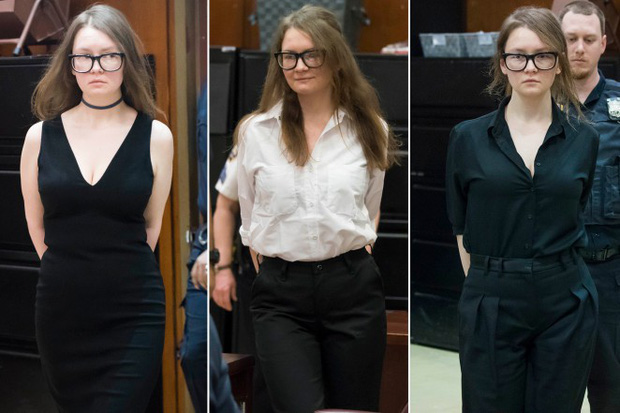 According to New York PostAfter a few trials, wearing expensive designs from Miu Miu or Yves Saint Laurent, and consulting with quite a famous stylist Anastasia Walker, Anna gradually became uncomfortable when not being able to wear luxury products. She thinks this "doesn't meet my standards".
Recently, the TV brand Netflix released the movie Inventing Anna, to recount Anna Sorokin's entire scam. In the movie, the main character likes to wear a romantic, flowing chiffon dress. She holds many classy accessories such as Céline glasses, Oscar de la Renta earrings, Hermès Birkin bag or Dior Book Tote bag embroidered with her own name…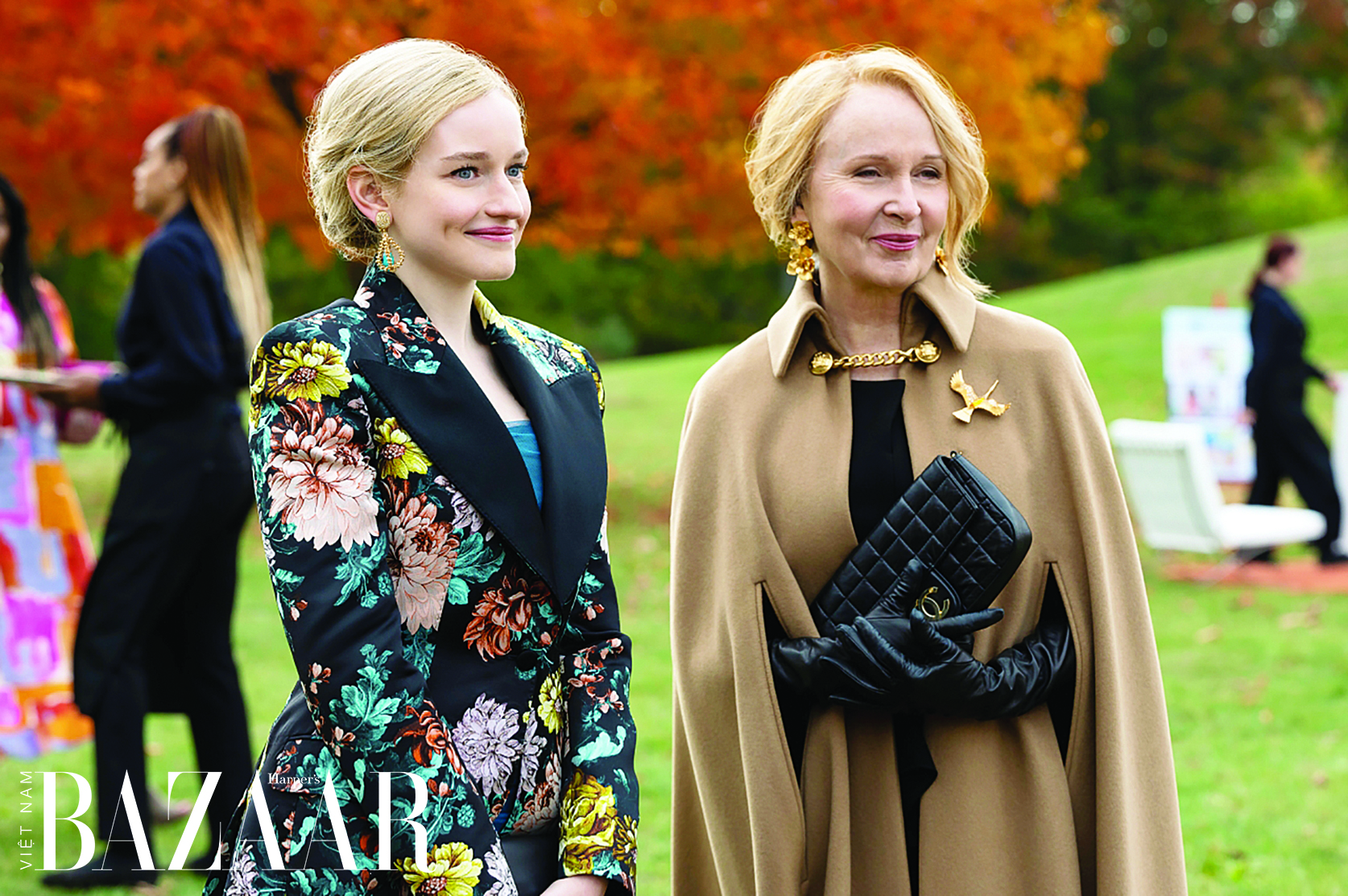 Not only does it bring a perspective on the lifestyle young people want to enjoy, forever chasing after superficial values, dazzled by material illusions, Inventing Anna It also reminds people of the importance of appearance. Lyn Paolo – The film's costume designer also added: "The outfit reflects Anna's vision of 'dressing the way you think you have to' to be successful, which plays a key role in her elaborate plan."
Source: Compilation
https://kenh14.vn/nu-quai-chiem-doat-64-ty-dong-phat-khoc-tai-toa-vi-khong-co-ao-dep-luu-manh-ra-sao-ma- chi-can-len-do-la-lua-dao-trot-lot-2022040109581547.chn
You are reading the article
How rogue, just needing to dress up is a scam?

at
Blogtuan.info
– Source:
Kenh14.Vn
– Read the original article
here