Business
'Land fever' pushed prices up 5 times, causing experts to warn about liquidity
Search volume and interest in real estate increased sharply
Recently, specialized website Batdongsan.com.vn has just published the market report for the first quarter of 2022, with outstanding signals of interest and news for real estate for sale.
Specifically, in February, real estate interest increased in most segments, with an average increase of 23% compared to the previous month. In which, Ho Chi Minh City and Hanoi had an increase of 29% and 22% respectively.
In particular, in the first quarter of 2022, the demand for apartment buildings increased in both Ho Chi Minh City and Hanoi, with the main focus on the affordable and affordable apartment segment.
As an example, in February, searches for affordable apartments in the two largest cities in the country increased by 36% compared to January, far outstripping the interest of land plots and ground houses.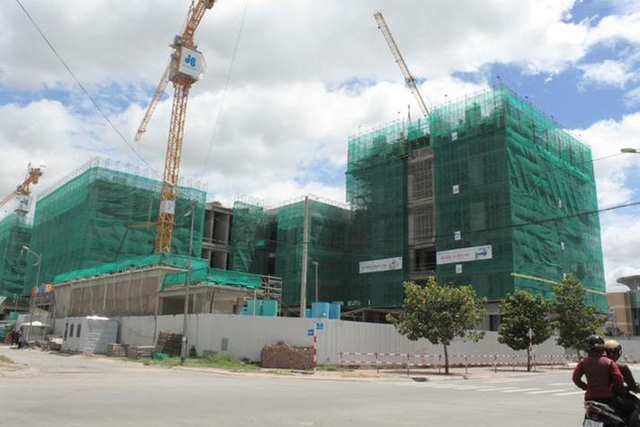 In the first quarter of 2022, investors' interest and searches for most real estate segments increased sharply.
Also in the report of Batdongsan.com.vn, in the first quarter of the year, under the impact of rising prices of gasoline, oil, precious metals and construction materials, real estate prices also tend to increase and are expected to continue. continue to increase in the near future.
Specifically, Hanoi apartment prices in February increased by about 4.4% compared to December 2021. Meanwhile, the price of affordable apartments in Hanoi in 2021 has grown by 8%, reaching an average of about 23.5 million VND/m2. Prices of luxury apartments increased by 5% to 32.5 million VND/m2, while luxury apartments increased 3% to 45.5 million VND/m2.
As for the land plot and project land segment, the level of interest increased sharply in all provinces and cities across the country. Typically, Da Nang, Khanh Hoa and Lam Dong have the strongest growth, with 32%, 35% and 41% respectively. Followed by Ho Chi Minh City and Hanoi with an increase of 18% and 8%.
The price of land in the North increased by 3-5 times
With the group of mainland real estate, land plots are more affordable than townhouses, villas and shophouses, so they attract quite medium-sized capital flows or more. However, experts of Batdongsan.com.vn said that the phenomenon of "hotness" on a large scale is unlikely to happen, but only locally in a few localities benefiting from the planning and lowering floor.
At the same time, experts of Batdongsan.com.vn forecast, due to concerns about price slippage and inflation when money is pumped into the market through economic stimulus packages and public investment disbursement, the need to accumulate financial Property attached to land as a safe haven channel will increase this year, so the land plot segment will continue to receive much attention, along with the price will increase.
However, despite the increased interest and price, the liquidity of land plots is not necessarily proportional to the increase, because it depends on many factors. Therefore, experts advise individual investors, especially those using financial leverage, to consider carefully before investing.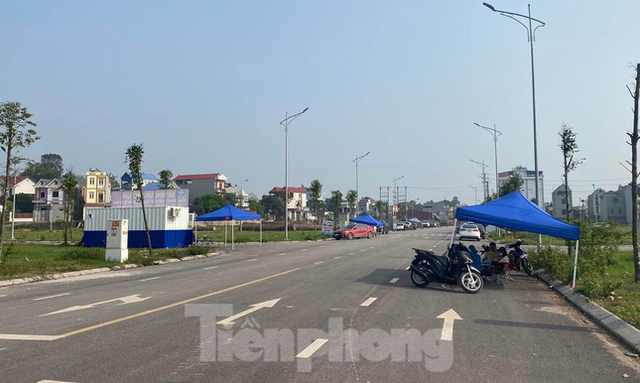 Although the price of land plots increased sharply, especially in the North, where there was an increase of 3-5 times, the liquidity was not high. Therefore, expert Batdongsan.com.vn believes that investors need to be cautious, survey the price of the surrounding area before investing.
Accordingly, it is necessary to survey the price level in the regions, because real estate prices in the North have increased by 3-5 times in the past time. The anchor price is at a high level, so there may be difficulties in liquidity.
Specifically, through a survey by PV, currently the transfer price of urban land use rights in Bac Ninh ranges from 10-12 million VND/m2 for areas in alleys and alleys and up to 180-200 million VND. VND/m2 for busy business roads such as Nguyen Gia Thieu (Bac Ninh City), Tran Phu (Tu Son), Tran Hung Dao, Nguyen Cao,…
In rural areas, land prices fluctuate only a few million VND/m2. However, in some land use right auction projects in recent times, residential land prices have been recorded up to 30 million VND/m2.
At the same time, investors should pay attention to the movement of investment cash flow, because experts believe that currently, the cash flow is shifting from the North to the Central region.
Director of CBRE Vietnam Housing Marketing – Vo Huynh Tuan Kiet, said that the "land fever" in this period was mainly "psychological fever". Because, investors always want to stay ahead of the market, want to focus on areas with good growth forecast and potential for development.
However, in reality, most of the information about the potential area is forecasted to be sideline information. Therefore, if investors are drawn to those areas, they will easily be caught up in "virtual land fever", "stimulated", must buy land at peak price and then become illiquid. bury capital" when the "land fever cools down".
You are reading the article
'Land fever' pushed prices up 5 times, causing experts to warn about liquidity

at
Blogtuan.info
– Source:
cafebiz.vn
– Read the original article
here