Khỏe - Đẹp
Lose weight fast… the hospital picks you up, how to lose weight safely
Losing weight is something that millions of people want, but only about 10% of people succeed in losing weight, and the vast majority of people fail due to unscientific weight loss.
Unscientific weight loss methods such as drinking weight loss tea, fasting, weight loss pills and functional foods advertising weight loss and fat burning.
Previously, a 19-year-old girl in Ha Nam bought weight loss tea online to drink and lost up to 5kg in just two weeks. However, then she almost lost her life if her family did not take her to the hospital in time.
Dr. Nguyen Trong Hung – National Institute of Nutrition said he also met many people who had to go to the emergency room because of wrong weight loss from hypoglycemia, ketoacidosis, even time failure, kidney failure. Weight loss products such as tea or herbs belong to the group of weight loss by dehydration.
Because, 60-70% of body weight is water, so when dehydrated, weight will decrease significantly. Many types of weight loss tea when consumed cause diarrhea, leading to dehydration, extremely dangerous…
It will be dangerous if you use drugs, weight loss teas of unknown origin, origin, and poor quality. They can have adverse effects on your health. Not only does it not help with weight loss, but it also causes harmful effects that you can't expect.
Not only drinking tea, fasting is also a way that many people choose. Dr. Hung said many people think that just fasting will lose weight and have a real weight loss effect, but health also decreases. Fasting people face the risk of low blood sugar and fatigue.
In particular, in the long-term, continuous fasting, with a thick frequency, will have the risk of 2 cases. One is that you are crazy about food because your body has not been "awakened to taste" for a long time. Second, you are at risk of developing a dangerous anorexia disease when you eat less and fast for a long time.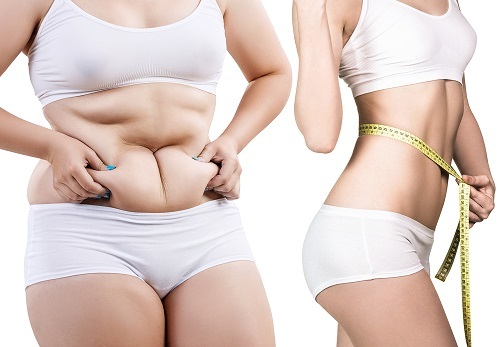 Illustrated photo.
Both of these cases are harmful to the body if there is bulimia, the body has an excess of substances, which will accumulate into fat. And when the disease is anorexia, the risk of body weakness due to lack of substances is very high. At this point, the whole circadian rhythm will be turned upside down.
Rapid weight loss is something that many people desire, but in fact, the faster it is, the more harmful it is. There is no such thing as a quick weight loss process.
The safest way to lose weight
Dr. Hung said weight loss is not simple, weight loss is fat loss, not water loss, so that today's weight is lighter than yesterday's weight. Dr. Hung has met many people who lost 5kg in 1 month and after only 1 month, the weight returned to the old one. It is unscientific weight loss, then stop losing weight and you will fall into a situation of gaining weight again.
In fact, the problem of overweight and obesity becomes difficult and difficult to implement because not everyone knows how to lose weight. A safe way to lose weight is that you need to have a deficit in calories eaten and calories consumed. If a normal person is not active in sports, you can eat whatever you want, but the energy you eat does not exceed the energy your body expends.
You need 1800 calories/day, you need to lose weight, you will eat about 1400-1500 calories/day. In parallel with the calorie deficit, you can exercise and do sports for 30 minutes a day. Dr. Hung said that you don't have to go to the gym to practice, you can run at home and practice on the spot.
When in a calorie deficit, you need to eat enough 4 groups of substances from starch, protein, fat, and fiber so that the body does not fall into a lack of substances.
If you want to lose 3-10% of your body weight. This weight loss takes about 3-6 months. You should not be impatient to lose too much weight in a short time.
Dr. Hung emphasized that you should not trust or rely on weight loss methods with drugs, functional foods … but always make the body move a lot. When choosing exercise methods, it is necessary to choose exercises suitable for health and fitness.
Khanh Chi
You are reading the article
Lose weight fast… the hospital picks you up, how to lose weight safely

at
Blogtuan.info
– Source:
infonet.vietnamnet.vn
– Read the original article
here