Sức Khỏe
Many medical staff at Thu Duc City Hospital quit their jobs because their incomes dropped?
Thu Duc City Hospital used to be a promising destination for many young doctors with high income and good development opportunities. However, the wave of layoffs appeared when this place was no longer the promised land.
Low salary, still have to wait 2 months to apply for leave?
Mr. T., inevitably felt sad when he put his resignation letter on the Dean's desk in March 2022. He is a medical staff at Thu Duc City Hospital. Dean agrees to sign immediately. This application is not unique.
"There is no private hospital that invites me to work, and the income here is too low," he said.
In December 2021, Mr. T. contracted Covid-19, which means that his income this month is completely basic salary. Heard that he will be supported because of his illness, Mr. T. has done paperwork many times. However, so far, he has not received any so-called benefits.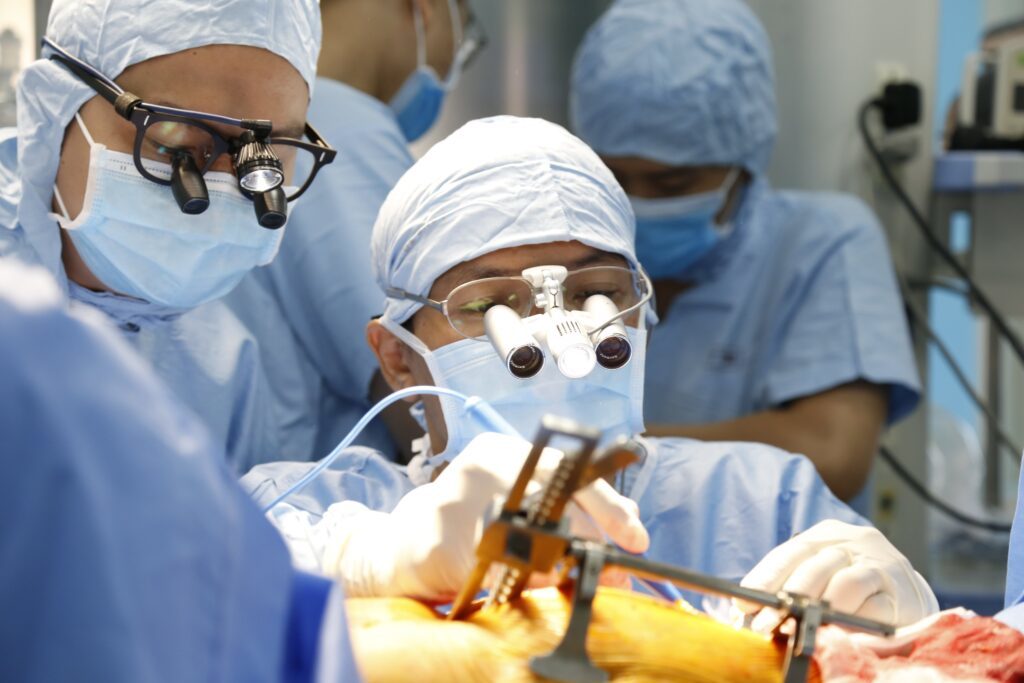 Thu Duc City Hospital used to be a phenomenon of the medical industry.
"More than 2 years ago, my income at Thu Duc City Hospital was over 10 million VND. Now, I only have a basic salary and an additional income of 5 million, some people are even lower. Those who are unfortunate enough to have Covid-19 will only have basic salary for that month," he said.
Mr. T. shared, many medical staff of the hospital are tired. Currently, the work is too much and the income is cut, so many nurses, doctors, technicians … fall into a position of having to hold out. Some people even want to become F0 so they can rest.
Depressed for a long time, Mr. T. applied for leave to find a new way, but the hospital only approved him to take leave from mid-May.
Ms. P., an anesthesiologist, has officially quit her job since March 2022. She shared that she planned to quit her job for a long time, but because of the Covid-19 epidemic, she stayed with her colleagues.
"I want to change the environment to be more suitable for me, no longer too hard because of night shift or work pressure. Low income but not the only reason.
To be honest, compared to district hospitals, employees of Thu Duc Hospital have a much better income (if you don't talk about pressure and workload). However, in recent times, there has been a lot of decline. Like in my case, my income was reduced by about 40%," she said.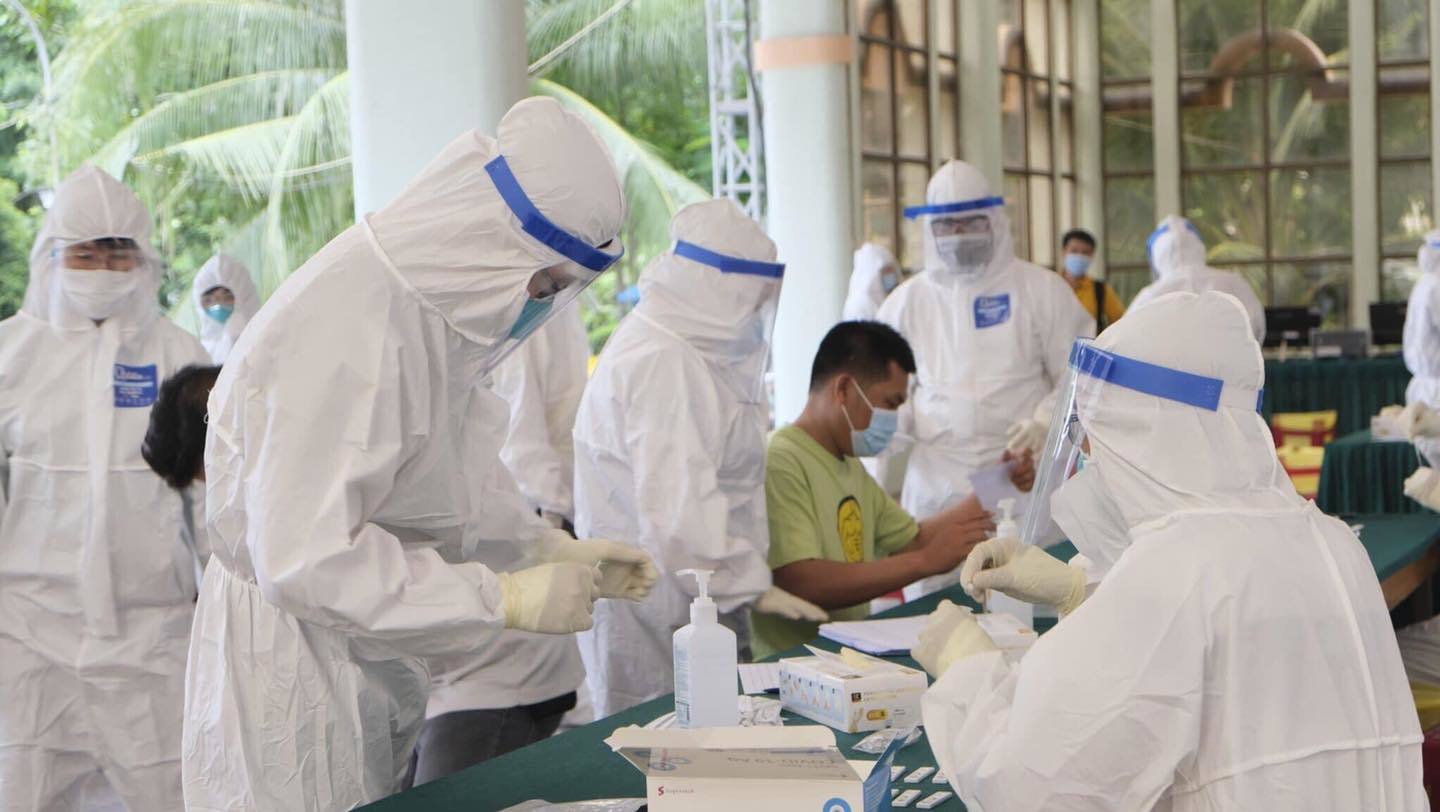 Medical staff of Thu Duc Hospital during the Covid-19 epidemic.
A long-time and dedicated doctor with Thu Duc City Hospital sighed: "It is true that many people leave, mostly because their income has decreased significantly. Probably the general situation of public hospitals. Fortunately, the hospital still maintains high technology, so the patient is not disadvantaged."
However, the disadvantaged person at this time is the medical staff.
It is known that there are cases that have been with the hospital for nearly 10 years and have also resigned, while others have switched to private hospitals.
A source said that medical staff leave occurred in many departments and rooms at Thu Duc City Hospital. For example, the Department of Blood Transfusion-Hematology used to have more than 40 employees, but now there are only 18 people left. At times, they have to carry furniture, transport machinery, medical equipment… at the request of the faculty, while the task is to do professional work.
What do hospital leaders say?
On March 30, talking to VietNamNet, a leader of Thu Duc City Hospital said that the settlement of leave for medical staff is currently done in accordance with the process and regulations.
"All are in accordance with the procedure, the hospital does not cause any difficulties for the staff. In fact, every unit wants its employees to stick around for a long time and encourage them to stay. However, if the staff has decided, with the consent of the faculty leader, the executive committee of the trade union… then we will deal with it. This is their right."
Before the question, in 2022, how many medical staff of Thu Duc City Hospital have resigned, this leader refused to answer.
This person further shared, anything related to Thu Duc City Hospital is now easily linked to other events, which may affect the psychology of staff working at the hospital. It is normal for medical staff to leave work, but if placed in this time, it will be interpreted in a negative way.
It can be said that this is the most difficult period for the staff of Thu Duc City Hospital when in November 2021, the former director of the hospital was arrested for investigation for the crime of "violating regulations on bidding, causing serious consequences". ". In January 2022, an employee of the hospital's supplies department was detained in connection with the purchase of test kits by Viet A company.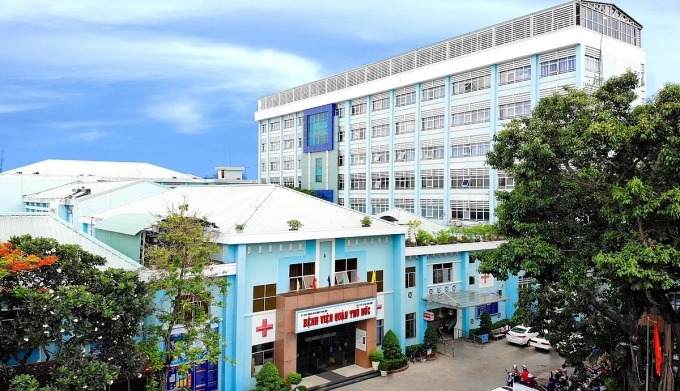 Thu Duc City Hospital before it changed its name.
Previously, in November 2021, Ms. Nguyen Thi Huynh Mai, Chief of the Office of the Health Department of Ho Chi Minh City, informed that the city had 968 medical staff quit during the year, a slight increase in the group of nurses and doctors at the station. ward health. In 2020, the corresponding number is 597 people.
In December, the Prime Minister sent a document to the Minister of Health to have appropriate solutions to promptly overcome the situation that many health workers are absent from work, especially in big cities like Hanoi. and HCMC.
In fact, the wave of medical staff leaving public hospitals has lasted for many years. Ho Chi Minh City alone is at 400-500 people/year. The year 2021 will record the highest number in this locality after a long time fighting the Covid-19 epidemic.
Thu Duc City Hospital (formerly Thu Duc District Hospital) was once considered a phenomenon of the medical industry. In 2014, this was the only district hospital in the country to be ranked 1st. In 2017, it became the first district hospital to perform open heart surgery.
In 2021, Thu Duc District Hospital officially changed its name to Thu Duc City Hospital. Currently, the hospital fully deploys high-tech specialties according to the division, performing medical examination and treatment on average from 5,000 to 6,000 outpatients/day, about 200 emergency cases/day.
After Doctor Nguyen Minh Quan, Director of Thu Duc City Hospital, was arrested, Doctor Nguyen Thi Lan Anh, deputy director of the hospital, was assigned to be in charge of operations from November 30, 2021.
Linh Giao
You are reading the article
Many medical staff at Thu Duc City Hospital quit their jobs because their incomes dropped?

at
Blogtuan.info
– Source:
vietnamnet.vn
– Read the original article
here