Ô tô - Xe máy
Newly released cars are already in short supply, dealers are free to make prices
Some new car models launched on the market have been sold by dealers for price difference, "beer with peanuts" for the reason of rarity.
Limited supply, some models new car launch, the first batch of cars has just been delivered to the dealers, but the original proposed selling price is no longer the same. Customers who want to buy a car have to pay an extra difference if they want to receive the car early.
Toyota Veloz Cross
Toyota Veloz Cross just launched on March 22 has fallen into a shortage of goods, car buyers have to wait from 2 to 6 months.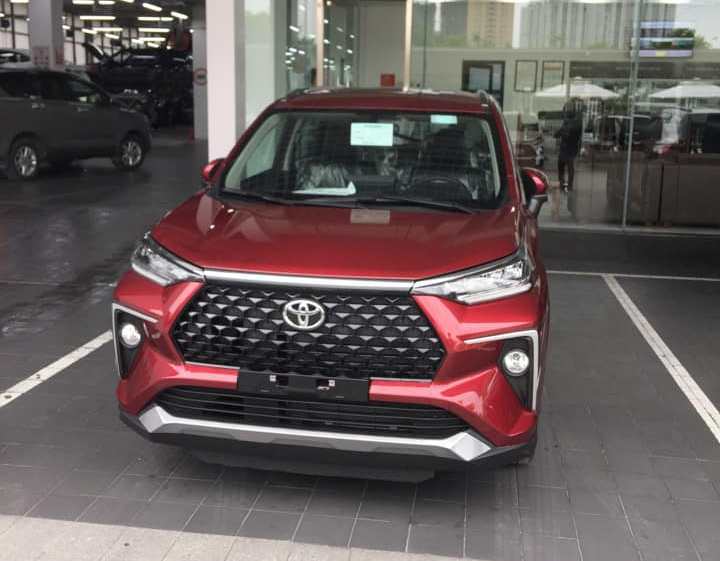 Toyota Veloz Cross
For that reason, hitting on the customer's need for a car, some dealers also began to "speak up" to sell accessories for 30-40 million VND. Customers who want to receive the car early are forced to accept extra money "lost".
Toyota Veloz Cross launched in Vietnam imported from Indonesia costs 648-688 million VND, especially the pearl white version is higher than 8 million VND.
Toyota Veloz Cross belongs to the MPV segment, is equipped with a 1.5 liter engine.
Hyundai Creta 2022
Hyundai Creta 2022 has just been launched in Vietnam in mid-March with 3 versions priced at VND 620-730 million. This price is said to be quite competitive compared to other models in the same small high-rise SUV segment in Vietnam today.
However, up to now, like other Hyundai models, Creta 2022 also falls into a rather high price gap.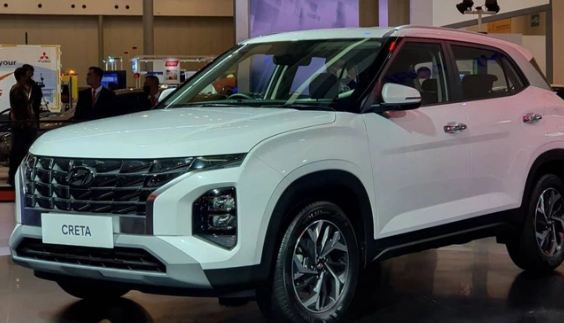 Hyundai Creta 2022.
Specifically, according to a survey at some dealers in Hanoi, the actual selling price for the Hyundai Creta 2022 Standard version is 15 million VND higher, the special version is 20 million VND higher and the premium version is higher. 30 million dong.
Hyundai Creta 2022 all 3 versions of Creta are equipped with SmartStream gasoline engine, naturally aspirated, 1.5L capacity for a maximum capacity of 113 horsepower and maximum torque of 144 Nm. Gearbox is a stepless iVT type, comes with front-wheel drive.
Ford Explorer 2022
Ford Explorer 2022 was introduced by Ford Vietnam at the end of 2021. The first batch of Explorer 2022 was brought to dealers at the end of February 2022, with a difference of up to 200 million VND compared to the listed price of the company.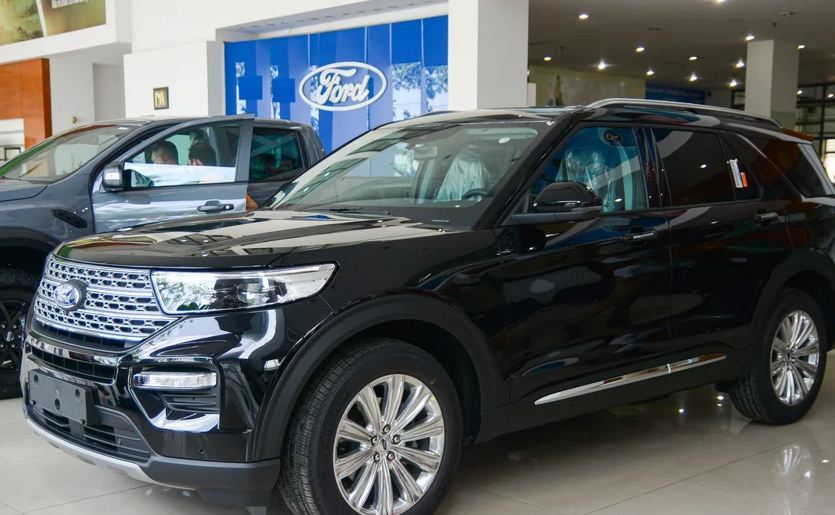 Ford Explorer 2022
Accordingly, the actual selling price of Explorer 2022 to customers is about 2,516-2,566 billion VND. The new price is equivalent to Toyota Land Cruiser Prado (2,548 billion VND) as well as Hyundai Palisade (about 2.5 billion VND).
Explorer 2022 is equipped with a 2.3L EcoBoost turbocharged petrol engine, 10-speed automatic transmission and 4WD drive system with off-road support modes. Maximum power reaches 301 horsepower at 5,500 rpm and maximum torque of 431 Nm at 2,500 rpm.
Hyundai Tucson 2022
Hyundai Tucson 2022 was officially launched in Vietnam at the end of December 2021 with the price from 825 million to 1,020 billion.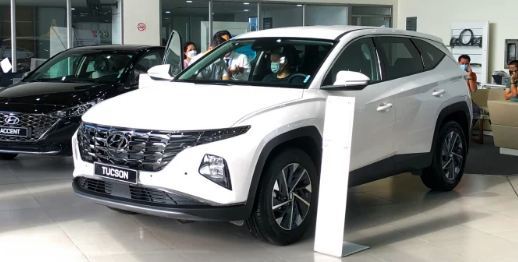 Hyundai Tucson 2022
Right after the launch of this model, the dealer shouted the price difference up to 40-50 million VND. Entering the new year 2022, this difference continuously increased sharply, sometimes reaching 150 million VND causing fever.
It is worth mentioning that, despite being "accompanied" by quite a bit, customers still have to wait 2-3 months to receive the car.
Hyundai Tucson 2022 has 4 versions, the car is equipped with 2 options of diesel engines with 8-speed automatic transmission, SmarStream 2.0l MPI / 1.6L T-GDi gasoline engine. In Vietnam, Tucson competes directly with Honda CR-V, Mazda CX-5…
In addition to the above models, the market today also records many rare cars with price differences such as Hyundai SantaFe, Toyota Raize, Kia Seltos… Some car manufacturers are also preparing to increase the price of their car models. For example, Toyota is expected to increase by 10-15 million VND for domestically assembled cars, while imported cars are expected to increase by 20-25 million VND. This information also confuses consumers.
Y Nhuy
Invite readers to share videos and information to the Department of Motor Vehicles by email: otoxemay@vietnamnet.vn. Appropriate content will be posted. Thank you!
You are reading the article
Newly released cars are already in short supply, dealers are free to make prices

at
Blogtuan.info
– Source:
vietnamnet.vn
– Read the original article
here