Yolo
Quang Linh Vlogs posted a letter that made netizens cry
Many people could not hold back their tears when reading the letter of Cu Bin – the son of East Paulo.
Can say Quang Linh Vlogs is a very prominent name of the current YouTuber village. Along with the members of Team Africa – who went to work abroad, Quang Linh spread the culture and kindness of Vietnamese people to his friend country Angola, making many people both impressed and moved.
Recently, people were even more moved when Quang Linh's nearly 850k-followed fanpage posted a letter from Cu Bin – the son of Dong Paulo (real name Nguyen Dong) to his father.
It is known that during the last Tet holiday, Quang Linh visited Dong's family in Thai Binh and Cu Bin asked to send it to his father.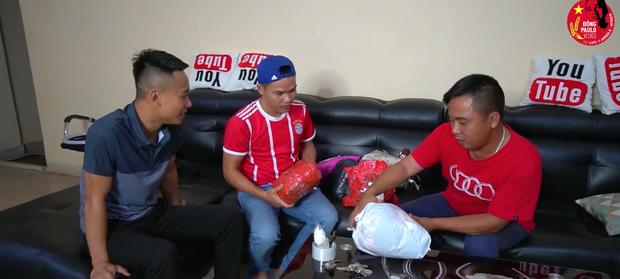 Quang Linh (leftmost) brings family gifts to Dong Paulo (far right)
Full text of the letter from the son of East Paulo:
"Letter to Dong's father"
My dear Father Dong!
Dad! I miss you dad, it's been a long time since you came to visit me and mom. This summer, remember to visit me and mom, dad. I see that Uncle Tien, Uncle Linh, Uncle Hung are all coming back for Tet. I also hope that dad will come back to me and mom.
Their friends keep saying that they don't have a father. I told my friends that my dad is going abroad, this summer he's coming to visit me. My dad even sent me chocolates. Take care of your health and come back home with me and mom, dad! Daddy's beloved son.
Cu Bin".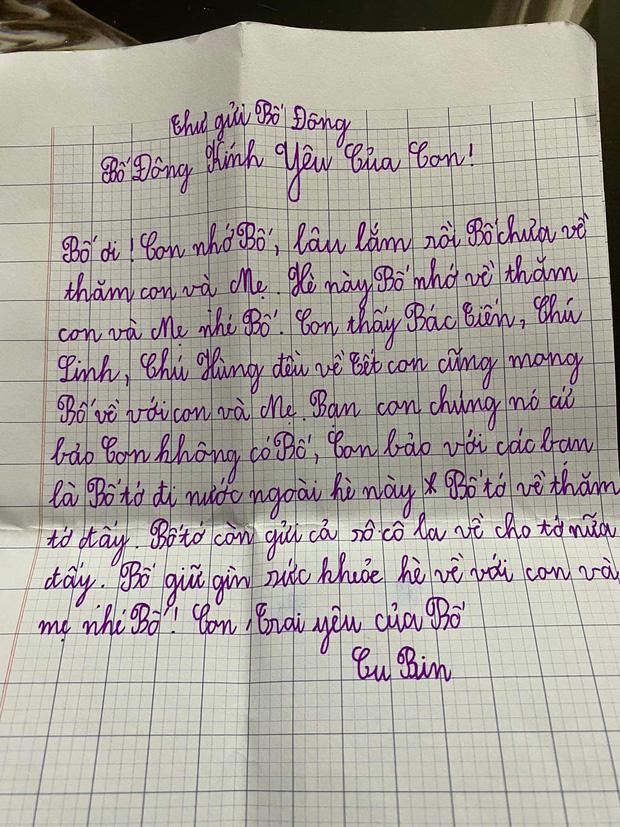 The letter was posted by Quang Linh Vlogs fanpage
Sharing about the letter in the clip posted on the YouTube channel, Dong Paulo said that his feelings are difficult to describe when reading his son's letter. Even because he was so emotional, he couldn't read it out loud and had to ask someone else in the team to read it for him.
"Goose bumps all over my friends. My child is still so young, sometimes I still think about what to say. Normally, when I call back, I can only ask a few questions: 'Son? What are you doing? ?' then it will just say 'I'm studying' or 'I'm watching TV' and 'Dad go to work?
How are you, Dad?' and 'That's it, Dad' is the end. But reading the letter is true…", East Paulo shared.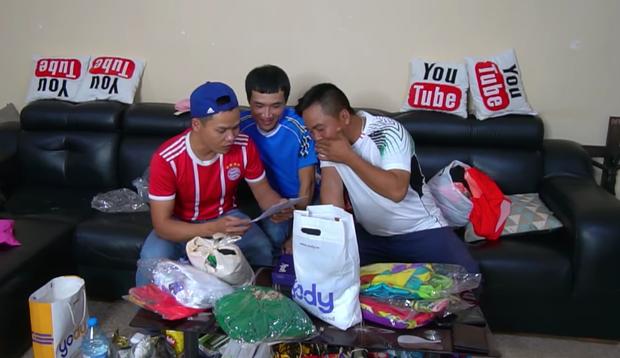 East Paulo is emotional
After the letter was shared, people left many choking comments, unable to hold back their tears:
– Feeling touched by the letter from Mr. Dong's son. The words in the letter of an honest child have nothing to say, through which they can see the sacrifices of the brothers in the team in foreign countries.
– I admire the family behind the brothers in the team. Away from children, without a husband, without a father year after year, but still full of love, concern and care for the happiness of a complete life.
That's also an inspiration from your family to the audience to try harder and love their life more!
– Watching Hung read the letter from Dong's son, I cried. It's thrilling! Only the expatriates feel the most clearly. We wish you all the best of health and success. We are very proud of you. I hope Mr. Dong and Mr. Dung return to visit their family soon.
– When I heard the letter my son sent to Dong, I cried. Although children do not clearly show their love to their parents, they always have thoughts that adults cannot imagine. Injured too. Hope he will soon return to his wife and children and wish the team good health.
– Oh my God! Listening to the words that Dong Paulo's son wrote to his father was so touching, I love my friends, I have to leave my hometown because of work. Dong arrange work to visit your children and family! I love you so much!
– My tears kept falling, especially at the part where my friends told me that I didn't have a father. That is the feeling from the bottom of the heart of a child whose father works far away. I hope Mr. Dong can arrange work soon and return to his family and relatives.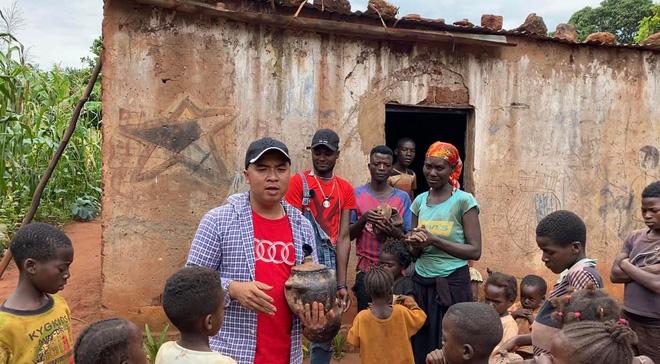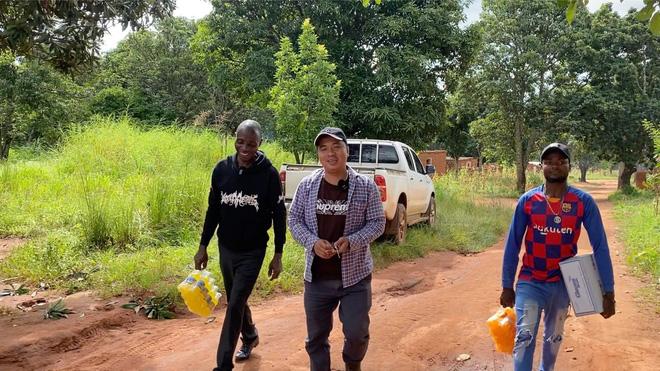 Some pictures of East Paulo in Angola
In Team Africa, Dong Paulo and another member (Hung Kaka) are likened to culinary experts when in charge of the Vietnamese Cuisine channel in Africa, introducing Vietnamese dishes to everyone.
The two also pioneered the development of agriculture in a village in Angola, from which the team decided to expand the culinary content to agriculture to support the people until now.
Currently, East Paulo also owns the channel East Paulo Vlogs – Life in Africa with 493k subscribers. Like the rest of the team, Dong Paulo also focuses on recounting his experiences in Africa and helping people.
According to the Law & Readers
You are reading the article
Quang Linh Vlogs posted a letter that made netizens cry

at
Blogtuan.info
– Source:
2sao.vn
– Read the original article
here