Nhạc
The wedding night incident caused Trinh Cong Son to run away and a love affair with two beauties of the same name
Since then, Trinh Cong Son never married again.
Trinh Cong Son is a great, legendary musician music of Vietnam. His composing career is extremely voluminous and heavy enough to create a whole genre of music that bears his name.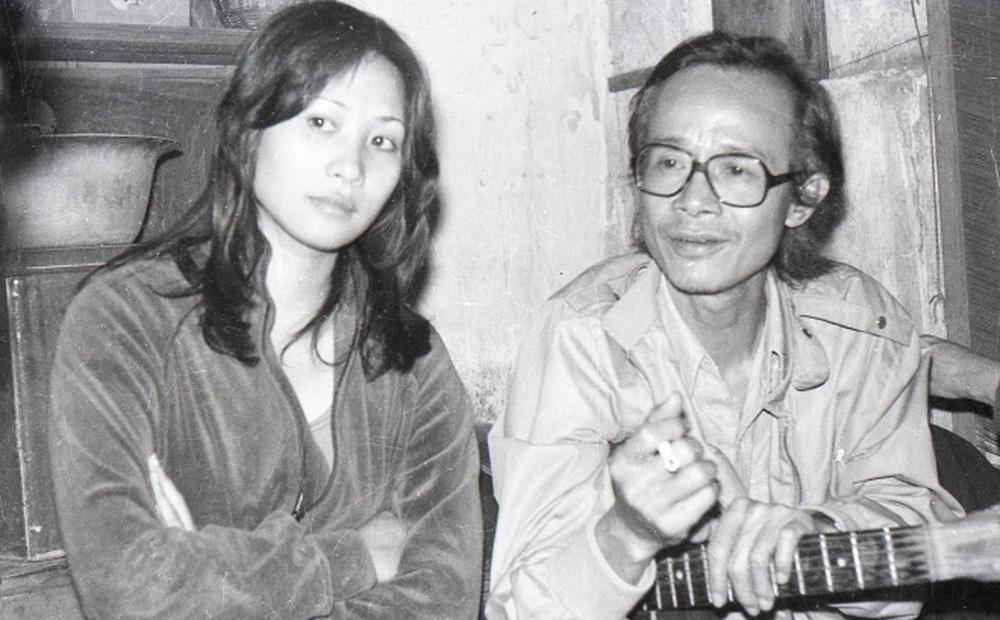 Not only talented, Trinh Cong Son is also a teacher who has supported and guided countless famous singers such as Khanh Ly, Hong Nhung, Quang Dung, Ha Tran, My Le… Most famous singers in Vietnam are influenced and used to sing his music.
Along with the music, Trinh Cong Son's private life and love stories also attract public opinion and the audience equally. He is a person who loves life and loves people, so he loved a lot and experienced countless pink shadows.
Until now, it has been 22 years since Trinh Cong Son died, but Trinh Cong Son's compositions and personal life stories still attract the public in a strange way.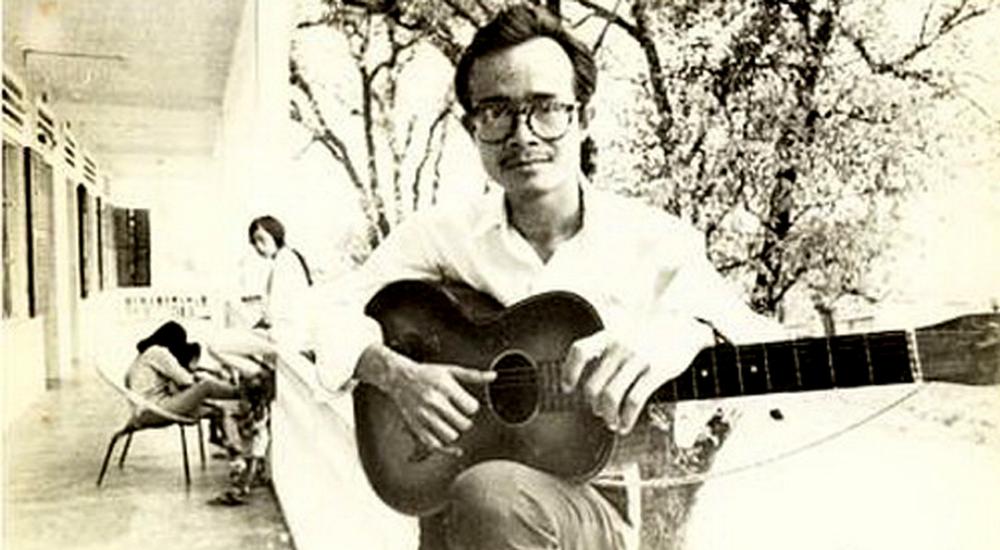 Trinh Cong Son
The thrilling story of Trinh Cong Son's wedding night
During a lifetime of adventure, wandering around the shadows, no one thought that Trinh Cong Son will get married. However, he himself confessed to musician Nguyen Trong Tao about his secret wedding 54 years ago.
His only wife is Thanh Thuy, a Chinese dancer at Catinat restaurant, where Trinh Cong Son often hangs out. Because he was so passionate about Thanh Thuy's amazing beauty that he proposed to her.
Trinh Cong Son and Thanh Thuy's wedding ceremony was held simply at a luxury restaurant behind the Saigon Opera House in late 1964. Musician Nguyen Trong Tao recalls:
"It was a beautiful evening, the wedding party was arranged on an outside table in the grass. On the table lit candles. The beauty Thanh Thuy in a white dress danced around on the steps.
Trinh Cong Son was very happy, saying to Trinh Cung and Dinh Cuong: 'Chill as a bird'. Halfway through the party, the candle goes out.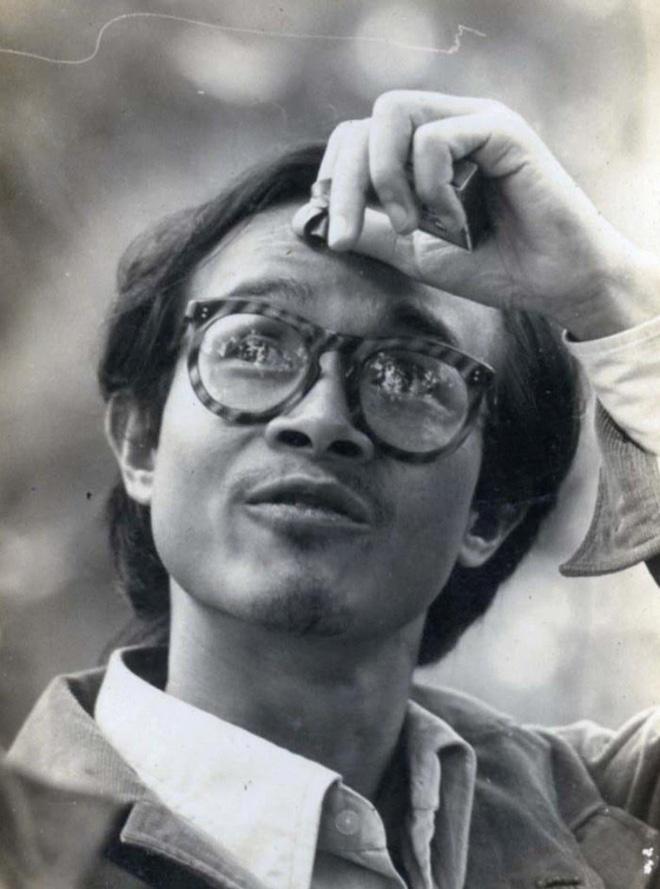 The two friends closed their eyes and let Trinh Cong Son put the ring on the bride. That's the ring that Trinh Cung and Dinh Cuong bought together to celebrate your wedding."
Also in his line of thought, musician Nguyen Trong Tao told more about a situation so ironic that he laughed to tears of the late musician Trinh. He said:
"That night, Trinh Cung and Dinh Cuong took the bride and groom to the wedding room, which is Thanh Thuy's private room. At the door, the two brothers returned.
But they had gone quite a distance when they suddenly heard the sound of shoes clattering behind them.
The two turned to look, it turned out that the chaser was the groom Trinh Cong Son! Son was panting while explaining: Suddenly staying alone with a woman in front of me, I was so scared, I didn't know what to do, I had to run away to get well!".
Since then, Trinh Cong Son never married again. Although he loved a lot and longed to have the woman he loved, he only chose to be with them as a lover.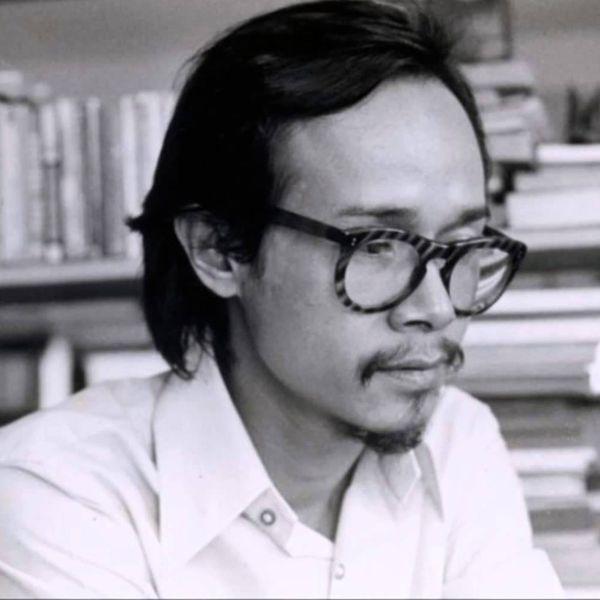 Perhaps with Trinh Cong Son, love is only beautiful when it is imperfect and fragile. Only then, it makes people want to hold, protect and fill with the most beautiful emotions. This suits his freedom-loving, nomadic nature more than a fixed, naked marriage.
One-sided love with singer Thanh Thuy
In addition to dancer Thanh Thuy, Trinh Cong Son also fell in love with a famous female singer named Thanh Thuy. However, in this love affair, he only loved one-sidedly in silence.
In the late 50s and early 60s, a beautiful woman appeared in the music industry and flashed into the most unique phenomenon.
No color, no fuss, only with singing and natural beauty, the singer captured the audience's heart and made many talented musicians fall in love with him.
That is – who is known as the "Queen of Style, Rumba, Slow" or "Miss Artist".
Not only limited to Bolero, since her appearance, Thanh Thuy has resonated the most in the Vietnamese music industry before 1975 and dominated the radio waves, as well as television in the South.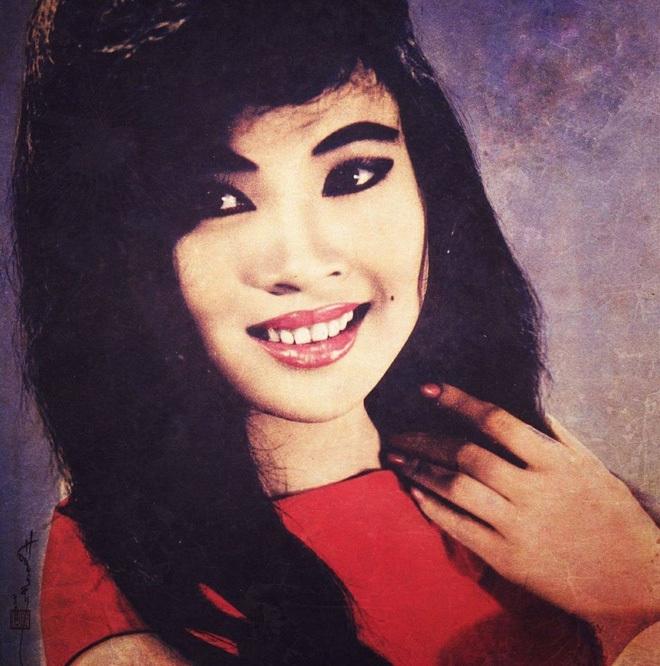 Singer Thanh Thuy
She quickly became a big hit on concert stages as well as tea rooms, with outstanding sales.
She is also the recipient of the most beautiful words from the world of artists and the press, such as: Singing Lieu Trai, Singing smoky, Singing at no time, Melancholy lullabies, Singing to the sky, Singing smoky remembrance…
With her strange charm, Thanh Thuy became a Bolero singer who entered the pen of many poets and writers.
Therefore, Thanh Thuy also became the dream lover of musician Trinh Cong Son.
In 1958, Trinh Cong Son went to study in Saigon, he gradually got used to the atmosphere of the discotheque, the tea room, and the new music that brought excitement to Saigon at night.
Once coming to Duc Quynh tea room, Trinh Cong Son suddenly had his first vibrations with the image of Thanh Thuy's pink shadow. It seems that every night, Trinh Cong Son also comes here, in addition to enjoying music, he also wants to see his muse gradually go into the dark.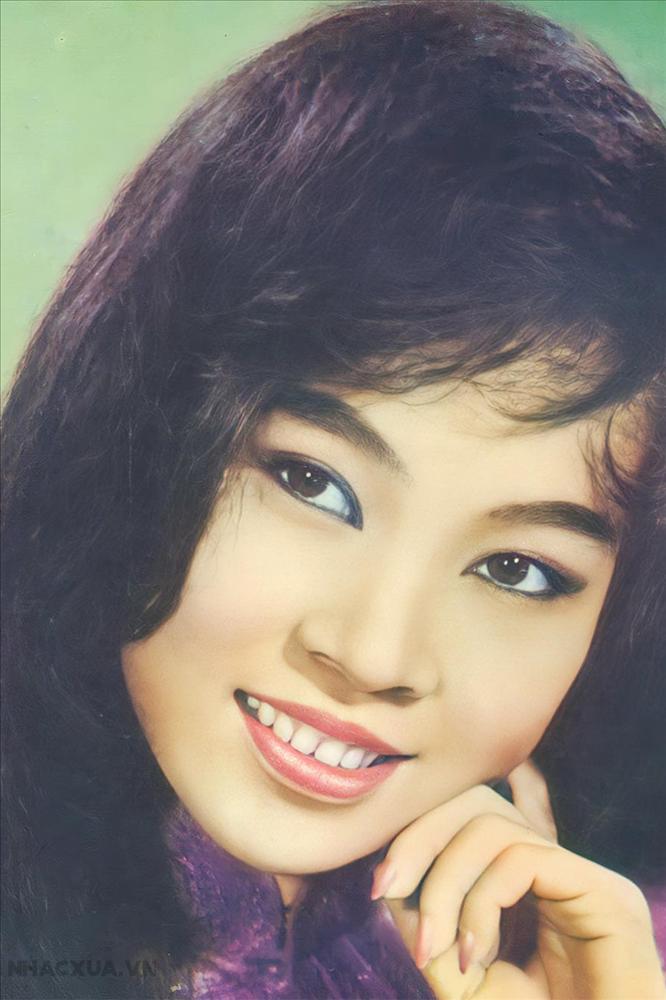 During this time, Trinh Cong Son especially fell in love with the captivating voice of singer Thanh Thuy. Every night, Trinh Cong Son cannot be without the singer's voice and image. He often went to the tea room where Thanh Thuy performed to listen to her sing.
Just like that, Thanh Thuy's figure sobbed his heart, so much so that he had to wonder: "Could it be that I fell in love with you?". But Trinh Cong Son did not dare to ask because he was just a poor student and Thanh Thuy was already a famous singer.
Being shy, Trinh Cong Son's love was only silent, stealthy, waiting, unilateral, and secretly longing.
One day, Trinh Cong Son risked writing a small piece of paper asking Thanh Thuy to sing a song A rain drop of the autumn by Dang The Phong.
Thanh Thuy agreed to perform this song and accidentally while singing, she remembered her sick mother and burst into tears.
Thanh Thuy's tears moved Trinh Cong Son's heart, causing him to sob. He recounted: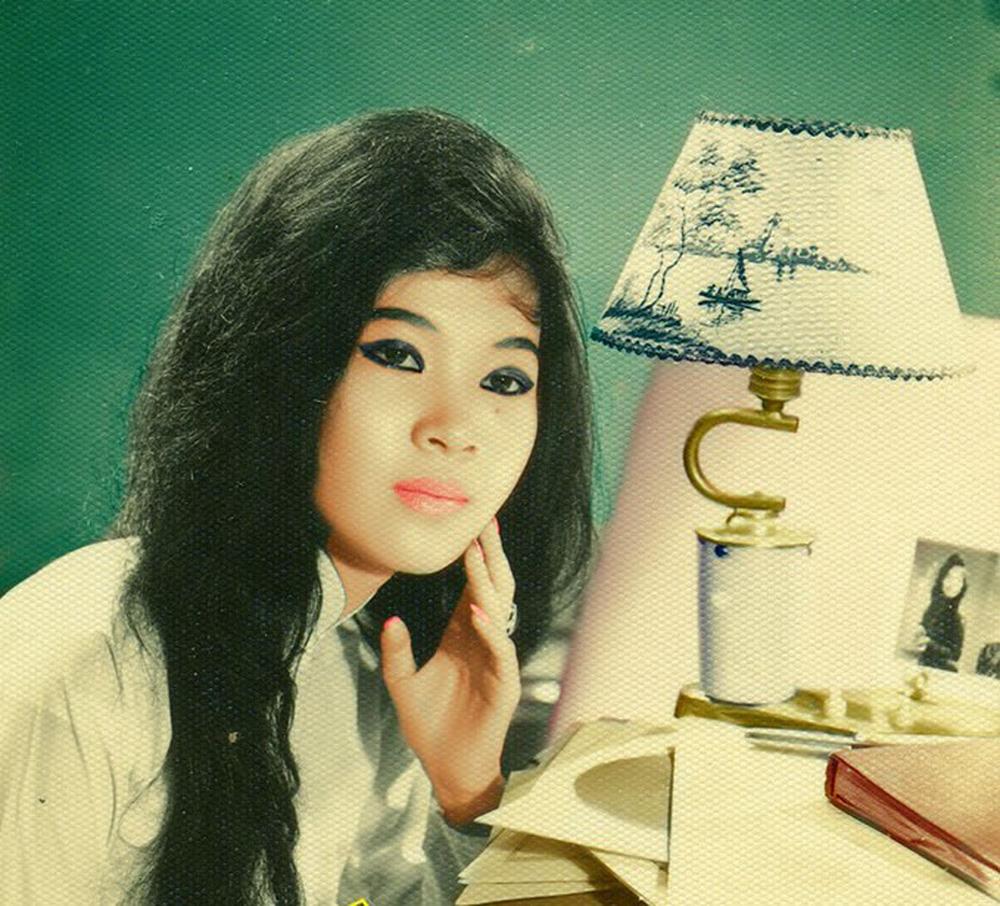 "When I was a student in Saigon, that year I was 17 years old, every night I would go to the music tea room to listen to Thanh Thuy sing. Gradually, Thanh Thuy's image was deeply ingrained in me when I didn't know when.
Saying you love Thanh Thuy is not quite. Because of the guilt of being poor and anonymous. Meanwhile, Thanh Thuy was a famous singer at that time who was busy picking up people. I know that, but I can't go a night without her image and singing.
One night I only had enough money to buy a glass of lemonade. At night I lay awake with longings and dreams that I have to do something to show Thanh Thuy that I admire her very much.
That very night, Trinh Cong Son wrote the song Wet eye.
After completing this debut song, Trinh Cong Son copied it neatly onto a piece of paper and always carried it with him so that the opportunity would be given to Thanh Thuy.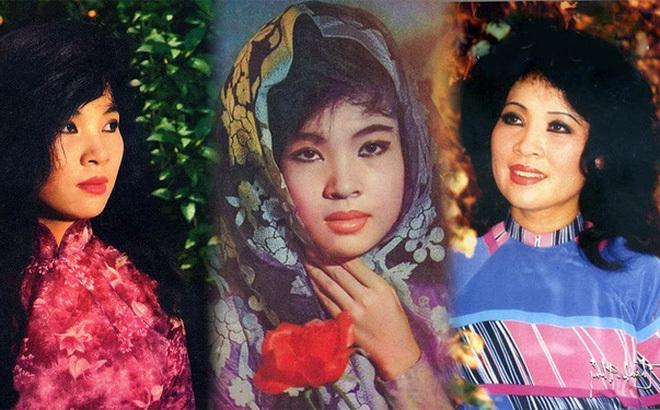 But it took five times seven times to bring it out and then bring it back, before he dared to sit in the front row to have the opportunity to send a song to his first love Thanh Thuy.
That night, Trinh Cong Son could not sleep because of nervousness and worry, not knowing what the fate of the song would be.
It was not until 3 weeks later, in the midst of the most desperate, that Trinh Cong Son heard Thanh Thuy sing Wet eye.
After singing, Thanh Thuy also deliberately lingered on the stage to wait for the person who gave the music. At this time, Trinh Cong Son gathered up the courage to step up and say thank you to Thanh Thuy for singing his song.
Thanh Thuy was very surprised and wanted to talk to Trinh Cong Son privately. She invited Trinh Cong Son to go home and the two went to take a taxi. However, the love affair did not stop there.
According to the Law and Readers
You are reading the article
The wedding night incident caused Trinh Cong Son to run away and a love affair with two beauties of the same name

at
Blogtuan.info
– Source:
2sao.vn
– Read the original article
here