Whether it's LoL or Truth Arena Challenge is always the highest rank that many gamers aim for. However, for some gamers, reaching the Challenger rank is not enough, they want to conquer the towering rank milestones. Recently, a player has reached the 2000 ranking mark in the North American server Challenger rank, this guy is named Setsuko. So what unique experience does this guy have in climbing ranks? Let's find out together.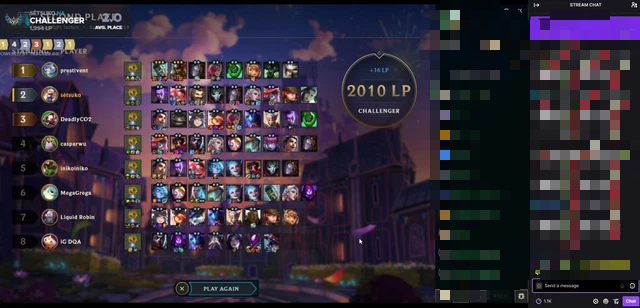 Setsuko recently reached the desirable milestone of 2000 ranking points
First, when looking at Setsuko's game history, we can see that this player almost ignores all the technology cores that bring gold or experience. Specifically, in the last 8 matches (24 technology cores), Setsuko only selected 2 "economic" upgrades, namely Treasure Island and Poor Household Book. The special thing is that both of these cores are selected at the first upgrade. At times of selecting cores 2 and 3, Setsuko will always ignore "economic" cores.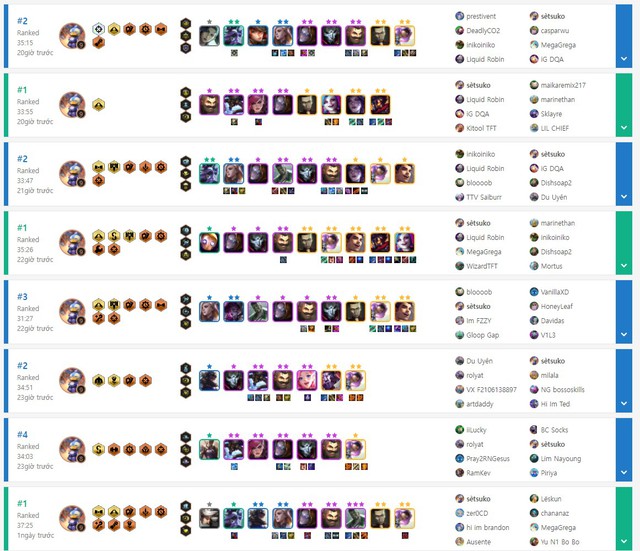 Setsuko only picked 2 "economy" cores out of the 24 upgrades he picked in the last 8 games
The reason for this is that the "economic" cores in season 6.5 are not too different from the first half of season 6. Meanwhile Riot Games has added a lot of upgrades to increase the direct strength of champions in all positions with stats such as armor, magic resistance, health, energy…. Meanwhile, the other "economic" cores do not carry. such direct power and if you do not use gold properly, you will lose very badly.
This guy only chooses the "economic" core at the beginning of the game because then the difference between these cores and the upgrade gives not much stats. You can use that extra gold to upgrade champions and close the power gap. However, from the time of choosing the 2nd core on, gamers should not take the cores that bring gold and experience because you are easy to fall into a state of power loss.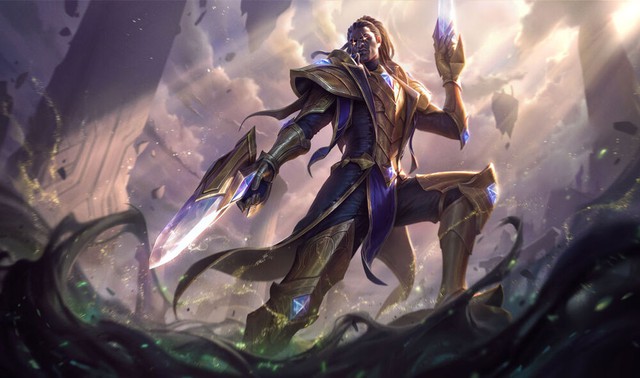 Setsuko is very fond of cores that increase the defense of back row champions
Another trick that gamers can learn from Setsuko is that this guy usually doesn't "all in" to a certain squad, even if he's strong in the meta. Setsuko's playstyle will usually be to find a strong main in the middle of the game and then play around with that unit to be able to push it up to level 8. If this guy can play a meta lineup then don't say, but in In case there are too many people fighting, Setsuko will choose to push to level 9 and use JayceZeri, Silco…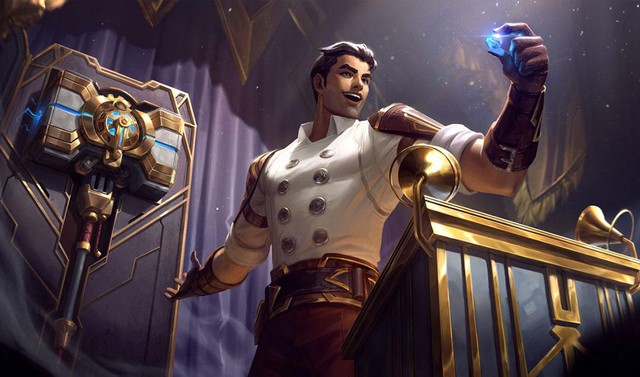 If Setsuko can't find a meta lineup, then 5 gold champions will be the way this guy plays
At this level, gamers can overwhelm their opponents with 5-gold 2-star units without depending on a certain patterned formation. With the 5-gold generals of season 6.5 all possessing extremely good independent strength, you can not be too concerned about the clan – system effect and still be able to win with this team-comp. So if you are too "stuck" at level 8, then pushing to level 9 will be a good solution to solve the match.
https://gamek.vn/dau-truong-chan-ly-top-3-king-nghiem-leo-rank-cuc-ao-dieu-tu-ky-thu-2000-diem-thach-dau-20220401133313007. chn
You are reading the article
Top 3 experience climbing rank extremely "magical" from a player of 2000 Challenge points

at
Blogtuan.info
– Source:
gamek.vn
– Read the original article
here