On March 30, 2022, the Prosecutors' Office of Incheon, Korea, issued public arrest warrants for two suspects, Lee Eun-hae (female, 31 years old) and Jo Hyeon-soo (male, 30 years old) on charges of murder. . The two were charged in connection with the death of 39-year-old Yoon Mo, her husband Lee Eun-hae.
Therefore, in June 2019, Mr Yoon Mo died in an unusual accident. Ms. Lee Eun-hae invited her husband to go for a walk, but her husband fell into the Yongso Valley in Gapyeong city, Gyeonggi province, Korea. Yoon Mo, who can't swim, drowns in the river.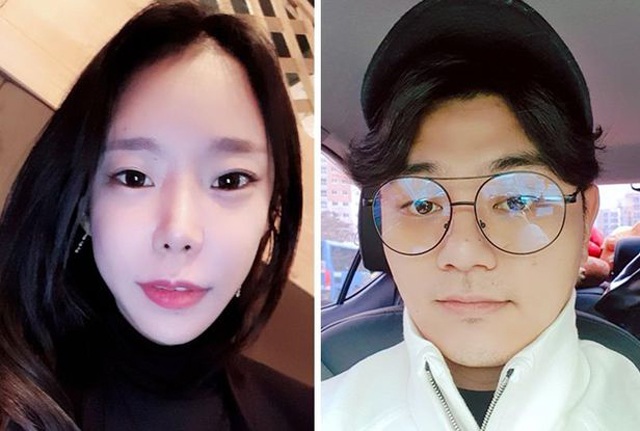 Lee Eun-hae and and Jo Hyeon-soo.
Only 5 months after Mr. Yoon Mo's death, Ms. Lee Eun-hae asked the insurance company to pay 800 million won (over 15 billion dong) related to her husband's death, because Mr. was the holder of this insurance. However, at that time, the insurance company did not immediately pay the money.
Some time later, the insurance company suspected that Mr Yoon Mo's death was not an accidental accident due to drowning as indicated in the autopsy results and death certificate. After that, Mr Yoon Mo's accident was discovered and the police started to investigate again.
Later, the police received a tip from a friend of Lee Eun-hae's, suspecting that she was planning to kill her husband to get insurance money. Lee Eun-hae tells her friends that Yoon Mo's death wasn't an accident, but that she purposely drowned her husband who wasn't swimming in the water, causing him to drown.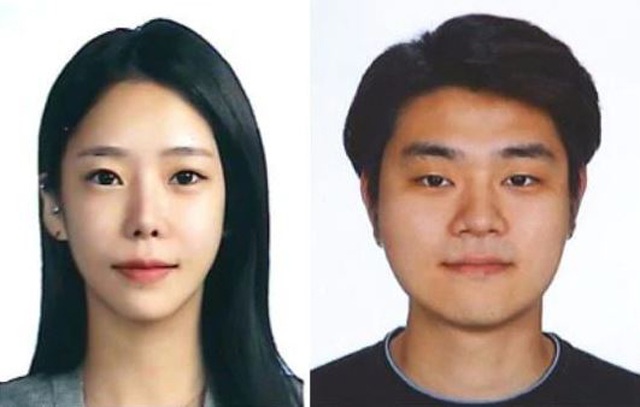 Previously, in February 2019, Lee Eun-hae also intended to poison her husband by mixing pufferfish blood into Yoon Mo's food when they went to eat together in Yangyang District, Gangwon Province. However, that day's toxicity only had Master Yoon Mo poisoned, but not enough to kill a person. A friend brought Mr. Yoon Mo to the emergency room on time.
Reportedly, Ms. Lee Eun-hae and Mr. Yoon Mo got married 8 years ago. The marriage looked happy on the outside, but rotten on the inside. Lee Eun-hae had an affair with Jo Hyeon-soo and wanted a divorce for a long time.
In December 2020, the police indicted Lee Eun-hae and Jo Hyeon-soo but were not arrested on charges of violating the Special Act on Prevention of Insurance Fraud. However, all this time, Lee Eun-hae and Jo Hyeon-soo escaped and their whereabouts are still unknown. Therefore, the police recently decided to make these two things public.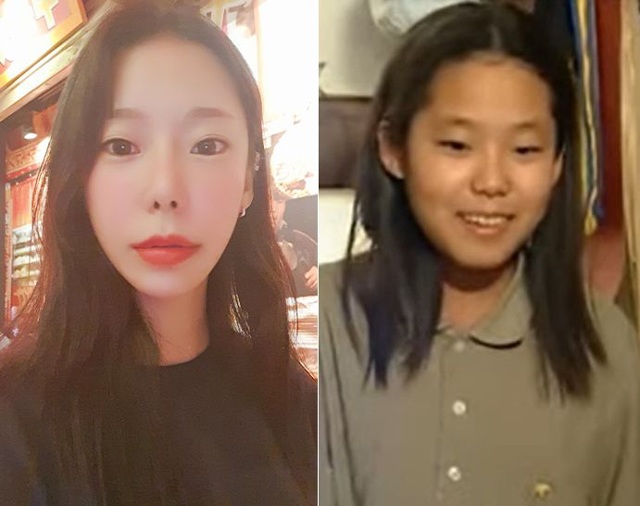 Lee Eun-hae now and ex.
After Lee Eun-hae's name and image were published in the media, public opinion was greatly shocked by this woman's identity. As it turned out, Lee Eun-hae appeared on television many years ago.
In March 2002, Lee Eun-hae appeared in a TV program called "Sunday Sunday Night – Love House" from MBC. This is a program to support the construction and repair of houses for people in difficult circumstances. Lee Eun-hae was then 13 years old, in 6th grade, and joined the program with her disabled and poor parents.
At that time, Lee Eun-hae was a very understanding, obedient, dutiful child who did not hesitate to do hard work beyond her years to help her parents, making everyone feel sorry for the little girl's plight.
Lee Eun-hae once appeared on a TV show due to difficult circumstances.
After the old house was financed and renovated, Lee Eun-hae smiled brightly. Lee Eun-hae also expressed her feelings at the end of the show, saying, "This is the first time I've seen my parents cry so much. Then when I grow up, when I have a better condition, I also want to help those in need. the same trouble you received." The Korean public couldn't help but feel shocked when they witnessed the huge difference between Lee Eun-hae's childhood and the current situation.
Korean netizens commented, "This is terrible. The contrast between previous words and current actions is shocking", "When you were young, everyone was innocent. Hope no one sympathizes with you. Murderer", "Why did he grow up? someone like that while his parents are working hard to raise him?"…
You are reading the article
Wife and lover killed her husband to take out 15 billion insurance, shocking wife's identity
at Blogtuan.info – Source: Eva.vn – Read the original article here