Business
5 signs your child is "not okay", negative emotions and needs parents to be alert
On the morning of April 1, people discovered the body of a male student in the lobby of Van Phu Victoria apartment building (Ha Dong district, Hanoi). The victim is a high school boy named LNNM (16 years old), Hanoi – Amsterdam High School for the Gifted.
From these unfortunate events, the issue of sex education, life skills, teaching how to face pitfalls for students is raised by public opinion. Many people think that, if we give sex education and life skills early, directly and effectively, it will help them have the skills to protect themselves and avoid unfortunate situations that may happen.
Faced with these mixed opinions, we contacted Dr. Vu Viet Anh, an educational psychologist, Director of Thanh Cong Academy, and Dr. Vu Thu Huong (lecturer of Primary Education Department, Hanoi National University of Education) to analyze this issue more closely.
Everyone is a victim, don't blame or share the boy's suicide note anymore!
According to the rating of Dr. Vu Viet Anhthis is a sad story and also a cautionary tale for not only parents but schools.
"Currently young people are under a lot of pressure from studying, pressure from family expectations, pressure from social and life problems. This causes health effects. your spirit in adolescence.
We are still too focused on cramming knowledge for young people that we forget to educate them on personality, education on spirituality and life skills and attitudes. When facing difficulties and pressures in life, instead of finding a solution, you will be quite stuck leading to negative actions, including thinking about taking your life. Therefore, we need to look back to come up with an overall solution for the comprehensive development of today's youth."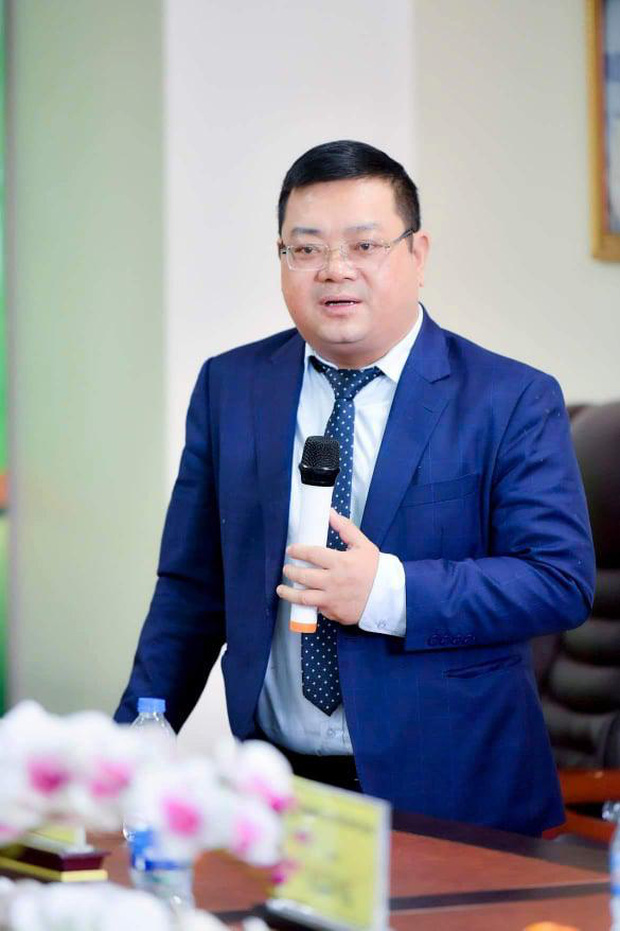 Dr. Vu Viet Anh, Educational psychologist
There were many conflicting opinions surrounding the incident. Facing this point of view, Dr. Viet Anh said that with the current situation, it is not good to have many conflicting opinions.
"Even if we criticize, it won't solve any problems. Because we should feel lucky to still be alive and exist, each person needs to work together to learn lessons and find solutions for young people. In Vietnam, we don't fall into such a tragedy. Also avoid sharing the video and the boy's suicide letter widely on social networks, because it is the privacy of others and should not be shared. infringing or touching that sensitive matter."
Warning signs students are about to commit suicide
According to Dr. Vu Viet Anh, in the past, the problem of suicide was considered as a social problem, little attention was paid to people, but its seriousness has claimed human lives. However, suicide is a completely preventable and preventable problem. The prevention of suicide needs to start from early detection of signs of people intending to commit suicide in order to promptly consult, prevent and help.
"- One is we need to observe behaviorIs there anything unusual in your daily routine? For example, you suddenly change habits, hesitate to communicate or show signs of psychological instability, or be upset for no reason.
– Parents also need to pay more attention to their children's private cornersTypically, on social media, when you see that your child has messages exchanged with friends that often mention negative or unhappy things, you should consider and pay more attention to them. Those are very dangerous levels of warning that parents need to be aware of."
Talking about this issue, Dr. Vu Thu Huong (lecturer of Primary Education Department, Hanoi National University of Education) said that when the child's psychology is unstable and uncontrolled, there are often obvious manifestations in outside:
"- You will have the sudden expression of sudden joy and sadness, difficult to control behavior and his feelings. Besides that, Some of you still have sleepless nights and are constantly sick.
– Family factor It is also key when the bond between members is not strong, cannot find a common voice, leading to parents not caring and paying attention to their children. In many families, parents have to secretly read their children's diaries to know what their children are thinking or wanting to plan.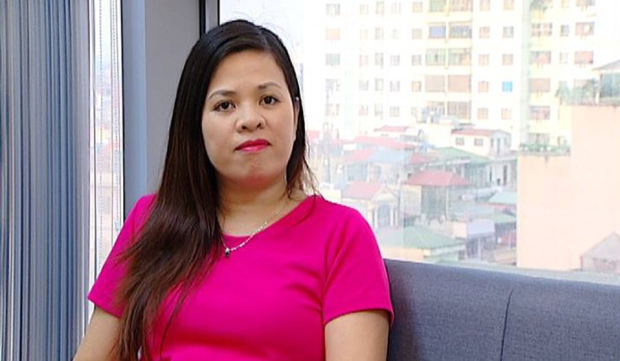 Doctor of Psychology Vu Thu Huong
What to do when you know your child is contemplating suicide?
At present, the issue of school psychology counseling is mandatory and necessary in the current educational environment. But the school also cannot take 100% responsibility for the psychology of students, so for parents, parents need to be proactive in checking and monitoring their children's psychology.
According to Dr. Vu Viet Anh, it is necessary to spend more time with children, share and confide in them: "For me, in addition to being friends with children, we need to be friends with children's friends, because there are uncertain things that children have confided to their parents because of differences in generation gap as well as views and attitudes. So many times if parents make friends with their children, are always close and understanding, they will surely open their hearts to themselves more. From there, we will find a new perspective to Learn more about your child.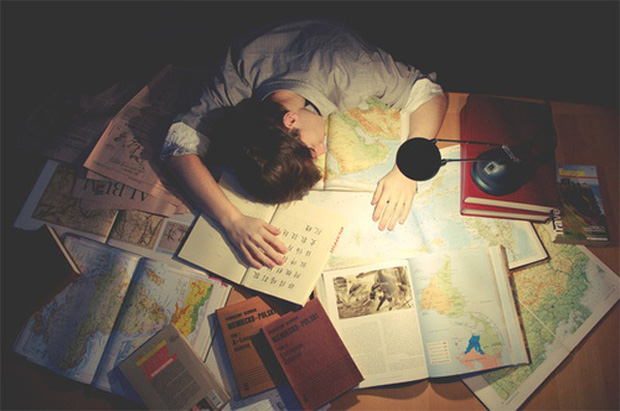 Illustration
Secondly, parents need to determine one thing, the school mainly equips their children with knowledge, while the factors of life skills and life attitude depend a lot on the family and the environment. Especially the family factor is extremely important, the ancients once taught: "The gourd is round, the tube is long" each vegetable is deep to remind us that parents are the first teachers in a child's life. every young person. And parents must be 100% responsible for their children's future, should not rely too much or rely on the school."
And finally, there is a need for communication and connection with homeroom teachers so that we can monitor and capture the psychology of our children. Normally, we often hear the catchphrases of young people whose criminal behavior is "I'm very good at home", but in fact, they reveal their naughty and destructive nature. It is because parents do not have a full view of their children but only look to one side. Therefore, each family needs to look at the perspective of teachers, the perspective of friends, the society by how we link and connect the strings with those target groups in order to better understand their children." .
In addition, building a code of conduct is also essential in every family. According to Dr. Vu Thu Huong, this is extremely necessary because it will help the two sides respect each other and reduce the minimum pressure in the relationship between members. "This set of rules when used proficiently, everyone will be aware of what actions should and should not be done. For example, parents are not allowed to invade their children's privacy by reading diaries or secretly read messages on your child's phone, vice versa, children can also play with this friend but are not allowed to do anything excessive. At that time, the child will realize how much parental love is.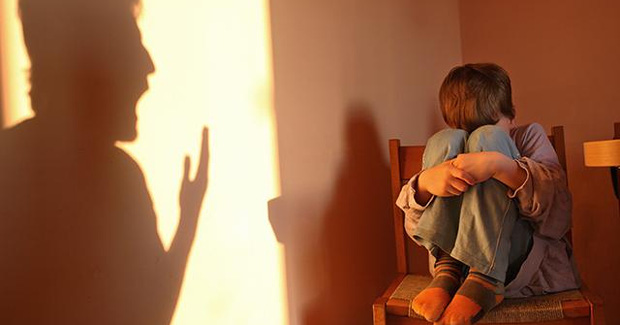 Illustration
In case the child is depressed and unable to connect, parents need to take action to connect with their child's friends (whom they really trust) to inquire about the things that the child still hides from you. The most powerful and effective is to stop all the work and activities of the child to take him on vacation or travel. Complete rest will have a very quick shock-reducing effect. Changing the living environment, releasing inhibitions is the fastest way for your child to relax and no longer have negative intentions. From then on, parents, please sit down and talk to your child, then the child will say the secret things. That measure will be more valuable than ordinary advice."
https://kenh14.vn/chuyen-gia-tam-ly-noi-ve-vu-nam-sinh-cap-3-roi-tang-cao-chung-cu-5-dau-hieu-con-dang- not-on-vacan-cha-me-canh-giac-20220402130124694.chn
You are reading the article
5 signs your child is "not okay", negative emotions and needs parents to be alert

at
Blogtuan.info
– Source:
cafebiz.vn
– Read the original article
here