Business
Afraid of exceeding the ceiling, many banks "brake" credit in real estate
No credit for real estate
Sacombank has just sent a written request to the regional director, branch director and head of transaction office to deploy and manage lending activities at the unit with many contents.
Accordingly, Sacombank will focus on providing credit to manufacturing sectors, in which priority will be given to agriculture, rural areas, exports, supporting industries, small and medium-sized enterprises, and enterprises applying technology. high value added trade and service industries such as export, service, logistics…
As for the real estate sector, Sacombank will not grant credit to new customers from March 23 to June 30, 2022. Notably, this regulation does not apply to employees and relatives who buy, build or repair real estate for living.
Explaining this decision, Ms. Nguyen Duc Thach Diem, General Director of Sacombank, said that each bank has its own lending strategy. Currently, the growth rate of real estate loans for individual customers at Sacombank is also high, so in this period, the bank does not want to lend real estate anymore, but focuses on lending to the areas of real estate. business. This is also completely consistent with the direction of the State Bank. However, for credit contracts approved by the bank, Sacombank will still disburse as usual.
On the other hand, the credit limit that the State Bank assigns to banks is only temporary. Meanwhile, just near the end of the first quarter of 2022, credit has increased nearly equal to the credit room assigned by the State Bank, so it is necessary to strictly control credit.
Not only Sacombank, Techcombank also has a notice from the Mortgage Solution Development Department with business units of this bank about controlling disbursement limits for loans to buy real estate that have been approved by the bank. certification and secondary real estate purchase.
In the announcement of Techcombank also stated: "Pause of disbursing real estate loans with certificates and secondary loans to buy real estate (including uncertified/certified) from March 25. 2022".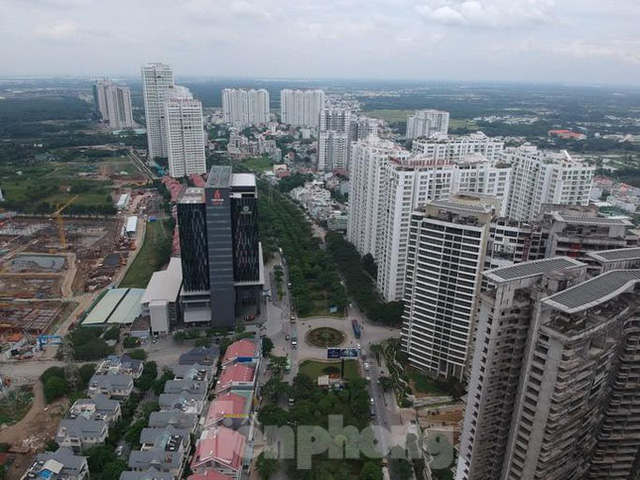 The rising real estate market always brings many benefits to banks.
According to a report by SSI Research, the initial credit limit granted for 2022 ranges from 7-15% and is higher than the 2021 limit at most banks. Therefore, economists at SSI Research believe that credit growth in 2022 of banks will remain relatively high. Most banks are expected to increase their charter capital by 15-35% in 2022, which will be done through the form of dividends and bonus shares.
Hide with retail credit
According to experts, real estate and banking have a close relationship. An upswing in the real estate market always brings many benefits to the bank, including a sharp increase in the retail lending segment (especially home loans and home repairs); good debt collection (mainly selling real estate assets)…
Notably, credit for real estate loans at banks is increasing sharply. Typically at TPBank, as of December 31, 2021, the balance of loans for real estate business reached more than VND 9,762 billion, an increase of 6.91%. If including the outstanding loans in the construction sector, TPBank's total outstanding loans related to real estate by the end of 2021 could reach more than 17,527 billion VND.
At Techcombank, as of December 31, 2021, outstanding loans to businesses in the real estate and construction sectors reached more than 108,000 billion VND, of which real estate loans reached 95,912 billion VND, an increase of 27.61 %.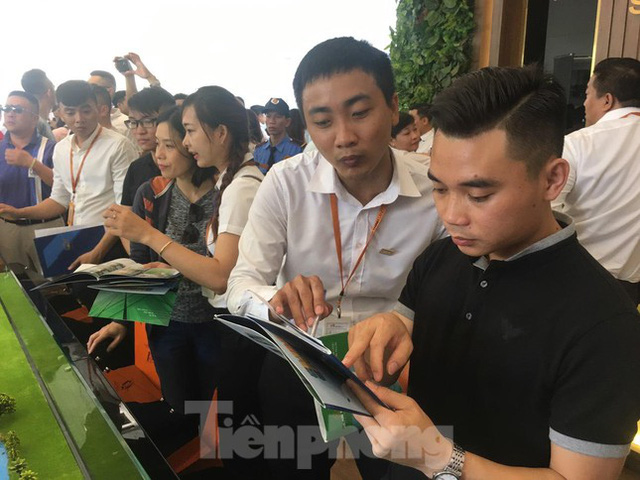 Some banks are circumventing credit to real estate by "retail credit".
Notably, although the structure of loans for real estate business only accounts for 10-15% of the total loan portfolio of banks, if disaggregated retail credit, consumer credit, household credit individuals… the retail lending credit at many banks is up to 75-80%. In fact, the "retail credit" that banks offer, in fact, is mainly loans to buy houses and buy land.
According to the State Bank of Vietnam, real estate credit currently accounts for about 18-20% of the total outstanding loans of the economy. This number is equivalent to a scale of about 600,000-670,000 billion VND. In the real estate credit structure, loans to buy real estate for use accounted for 68%, the rest was for real estate business. The State Bank also recently announced, as of November 2021, real estate credit growth will increase by 12% compared to 2020. The State Bank has directed to strictly control real estate credit, in big customers, big projects, BOT projects, BT traffic.
In 2022, the State Bank will direct credit capital flows to priority areas, creating favorable conditions for businesses and people to access bank credit, and limit black credit. With the real estate sector, the bank creates favorable conditions for residential real estate, consumer credit to serve real and legitimate needs, continues to strictly control speculative real estate, large projects with coefficient high risk.
You are reading the article
Afraid of exceeding the ceiling, many banks "brake" credit in real estate

at
Blogtuan.info
– Source:
cafebiz.vn
– Read the original article
here