Tech
Could Stephen Hawking's illness lead to advanced treatments?
The US Food and Drug Administration (FDA) will convene an external expert panel to discuss whether clinical trial data of Amylyx's AMX0035 therapy in patients with multiple sclerosis amyotrophic lateral sclerosis (ALS) supports regulatory approval.
This therapy has received wide interest from the ALS patient community because there are currently only two FDA-approved therapies in the field of ALS disease and they do not significantly alter the course of the disease. For this 100% fatal disease, patients always need innovative treatment options.
Referring to ALS, perhaps readers have heard of the "Ice Bucket Challenge", a fundraiser that once dominated social networks. Renowned physicist Stephen Hawking has been bravely fighting against ALS for a long time. Over time, however, motor neurons in the brains and spines of sufferers continue to die, leading to muscle weakness and paralysis, ranging from inability to walk to being unable to speak, swallow and breath. People with ALS only live an average of 4 years after being diagnosed.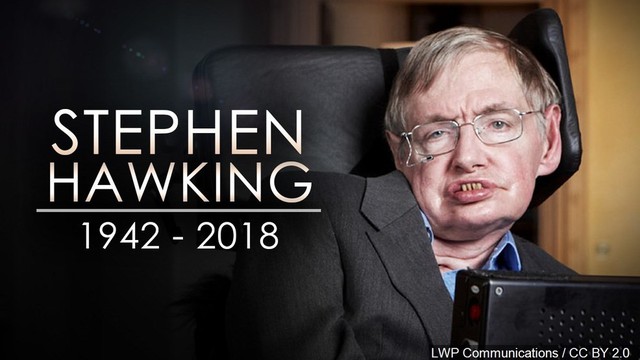 Although ALS was discovered more than 150 years ago, its pathogenesis has not been fully elucidated. Gene mutations are involved in about 10% of patients, and environmental factors are also thought to play an important role. This adds to the challenge of developing targeted therapies as the pathogenesis remains unknown.
Amylyx's AMX0035 originated with the thoughts of two college students, Joshua Cohen and Justin Klee, in their college dorms. Their thinking is that, although scientists have not been able to pinpoint the root cause of the disease due to the complexity of the nervous system, neuronal death would therefore be linked to clinical progression. disease, so they might find a way to delay neuronal cell death?
Accordingly, AMX0035 was born, which is a drug that contains two ingredients – sodium phenylbutrate and taurorsodiol. In neurodegenerative diseases, the mitochondria and endoplasmic reticulum often show abnormalities in neurons. Mitochondria are the "energy centers" of the cell, while the endoplasmic reticulum is the "factory" for the production of various proteins for nerve cells.
Amylyx's vision is to use these two drugs to improve the health of mitochondria and the endoplasmic reticulum of cells, thereby delaying neuronal cell death. When Amylyx was founded, the two co-founders were only 21 and 22 years old.

In a phase 2 clinical trial, patients treated with AMX0035 had significantly lower mean ALSFRS-R scores at 24 weeks than placebo – ALSFRS-R, a composite measure of daily activity days in ALS patients. The study was published in the New England Journal of Medicine. Dr Sabrina Paganoni of Massachusetts General Hospital, who led the clinical study, said: "Even a small change, as small as two points on this scale, can be a significant change in outcomes. patients' daily lives. It can help patients to be able to eat successfully without the use of a feeding tube, or to be able to walk and maneuver using a wheelchair."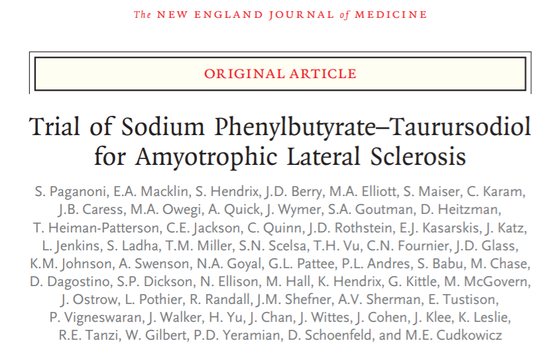 Additionally, in a long-term follow-up study, AMX0035 reduced the risk of death in patients by 44%. Amylyx's press release states that it is the first ALS therapy that can simultaneously prolong life and improve motor function in patients in a randomized controlled clinical trial.
Late last year, their drug application was granted priority review status by the US FDA. It's worth mentioning that Amylyx is conducting a phase 3 clinical trial, intending to test the effects of AMX0035 in 600 ALS patients, and trial results are expected in 2024.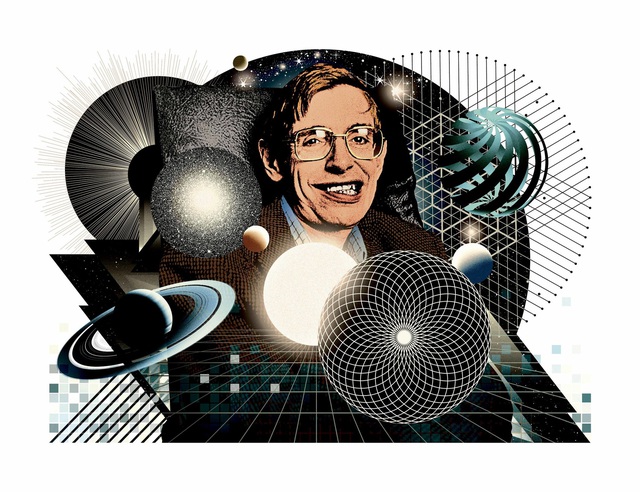 In addition, for complex neurological diseases such as ALS, AI can play an important role in the discovery and validation of novel targets by leveraging sequence data of genes and human tissues. For example, last July, Verge Genomics and Eli Lilly reached a research and development partnership to develop innovative treatments for ALS. Using AI's "unbiased" algorithms, the company's technology platform can provide insights related to the causal mechanism of disease in patient populations segmented by characteristics genetics to discover therapeutic targets for complex diseases.

https://genk.vn/can-benh-ma-stephen-hawking-mac-phai-co-the-se-mo-dau-cho-nhung-phuong-phap-dieu-tri-tien-tien-20220401160012292. chn
You are reading the article
Could Stephen Hawking's illness lead to advanced treatments?

at
Blogtuan.info
– Source:
genk.vn
– Read the original article
here