Games
Forget Bengi, next to Faker is Oner
A few hours ago, T1 has officially won the championship LCK Spring 2022 after destroying Gen.G Esports in the final with a score of 3-1. This is the first championship in the career of the young Zeus players, OnerGumayusi, Keria and is the 10th championship in the career of "Demon King Immortal" Faker. In addition, this victory also helps T1 become the first team in history League of Legends and LCK won 1 tournament with a perfect record of 20 wins – 0 losses.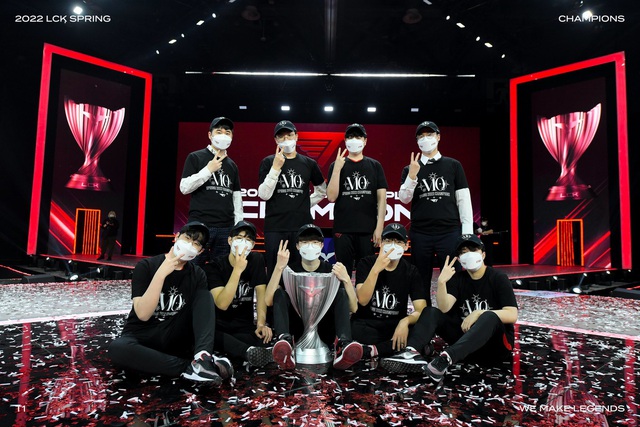 T1 is the most perfect champion in LCK and League of Legends history
T1's victory in the final was, of course, not 100% perfect as some T1 fans were confident before the match. They still destroy Geng In game 4, the decision was decided, but there were moments when T1 made fans stand still, thinking they could follow DK's "falling path" and let Chovy and his teammates turn the tide. And the player that makes T1 fans have the most emotions in this final is Oner.
Be the fulcrum for teammates' victory
In the finals of the LCK Spring 2022, Oner was not allowed to use the familiar Lee Sin champion when Gen.G was out of ban, then turned to choose the Blind Monk for Peanut. But no matter what, Oner still has a way to shine with champions he uses less often than Lee Sin, like Nocturne and Viego. Even in a game where T1 can be considered as a test pick with Diana for Oner, this player also has a period of "tormenting" the elder Peanut.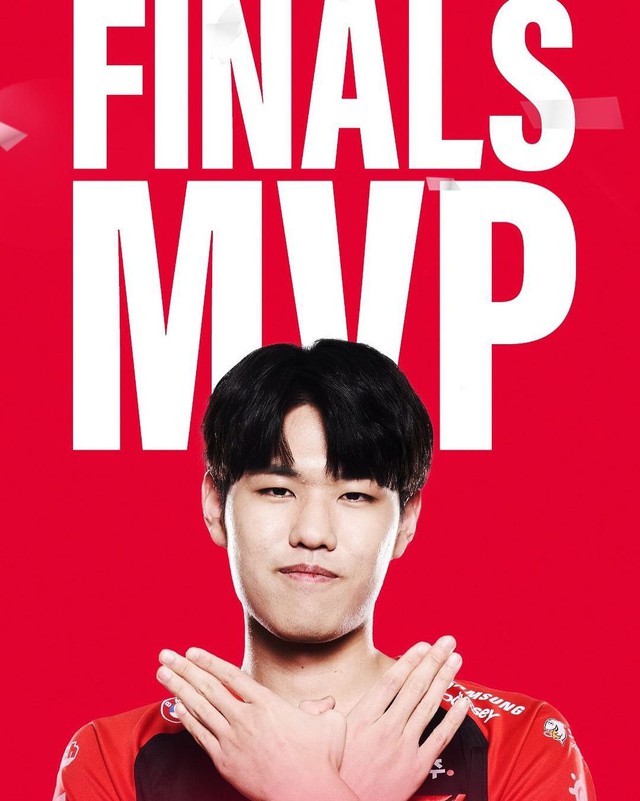 Oner is the most mentioned name in T1's victory
Oner's roam gank ability is an important factor that sets the stage for T1's victory. The most typical example was in game 1 and game 4. Gen.G's laning phase was extremely favorable until Oner started "visiting" hot spots. As soon as he had Paranoid, Oner's Nocturne immediately helped T1 win the fight in the area of ​​the Messenger cave. After that, there were countless ganks that helped T1 take advantage, such as the Chovy "council" stage near the 2nd tower of Gen.G.
The Nocturne "tormented" Peanut and the whole Gen.G team in game 1
As for game 4, Oner had a great performance when he helped Zeus – who used Kennen as a counter gank champion by Akshan, to become absolutely strong. Not only outplaying Peanut's early gank, Oner also assisted Zeus in getting kills from Doran, making Akshan in the hands of this player no different from a normal soldier.
To the Viego that turns Kennen into a "monster" and turns Doran's Akshan into a true "ATM"
Weaknesses in terms of experience still exist
But even so, Oner itself can be considered a weakness of T1. As the saying goes, no one is perfect and neither is Oner. In game 2, it was Oner's "too hot" phases as well as the use of non-standard Diana combos that helped Gen.G have a chance to win. In game 3, Oner continued to be psychologically weighed down and constantly let Peanut steal big goals even though T1 was leading with a great advantage. Even, Oner was robbed by Peanut so much that many people thought of a "flip" for Gen.G.
But the Oner also sometimes can't control the big target and is constantly robbed by Peanut
And this is not the first time Oner has made such mistakes. Remember, at Worlds 2021 – the first Worlds in this young player's career, he let 100 Thieves' Cloer steal Baron. And the game at that time was also the complete domination of T1 against the opponent.
T1 was robbed by a Closer of 100T despite leading nearly 10k money
But now, T1 fans can forget about Bengi, because Oner is already here
Since Bengi leaving, T1 was almost cursed with "no good enough jungle" to coordinate with Faker and help T1 operate smoothly. Many players have been tested in the jungle position, from Wolf to Cuzz, but all of them have failed to meet the requirements. Until, T1 brought Oner to compete at the last 2021 Worlds.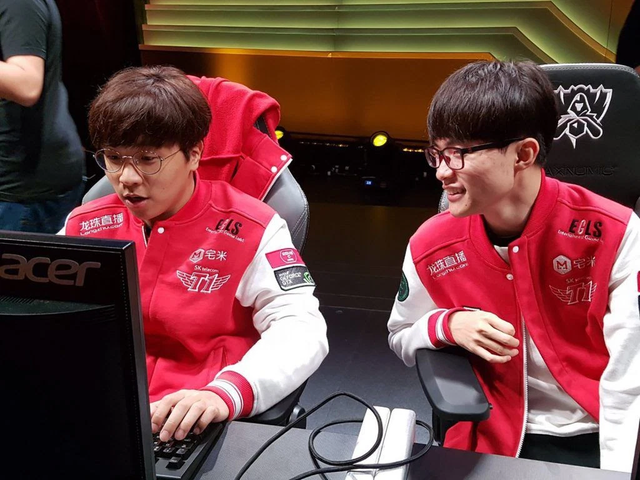 Since the time of Bengi, it wasn't until Oner appeared that T1 had a jungler worthy of being called the successor.
Not only did he work well with Faker, but Oner also put his influence on the whole game. In other words, in terms of skills, Oner can completely match the current top junglers of the LCK. Even many people expressed regret for Oner because Canyon was so excellent that the young star T1 was not selected to the typical lineup of the group stage of the LCK Spring 2022.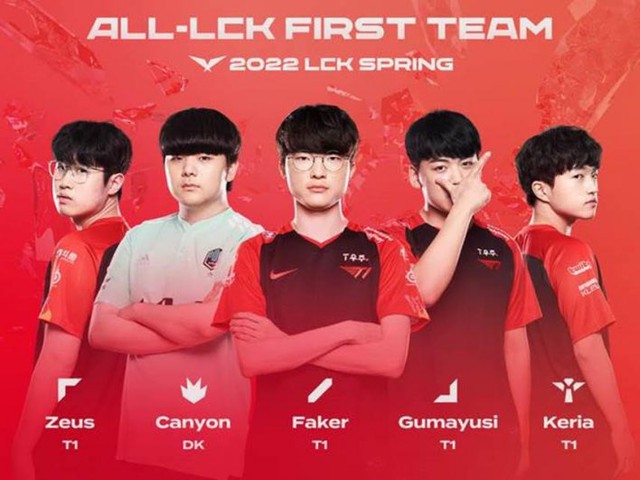 If Canyon is not so excellent, then the position in the typical lineup for the first round of the LCK Spring 2022 group stage will probably belong to Oner.
Oner's weakness is still there and according to many people, this weakness will probably be T1's crit when stepping out in big tournaments. But for anyone who forgot, Oner is only 19 years old this year and is having his first season in the T1 official lineup. It would be extremely lame to compare him to the "old fox of the forest" Canyon. But at the present time, Oner can be considered to have been and is perfectly replacing the old man Bengi, at least in coordination with teammates, especially Faker.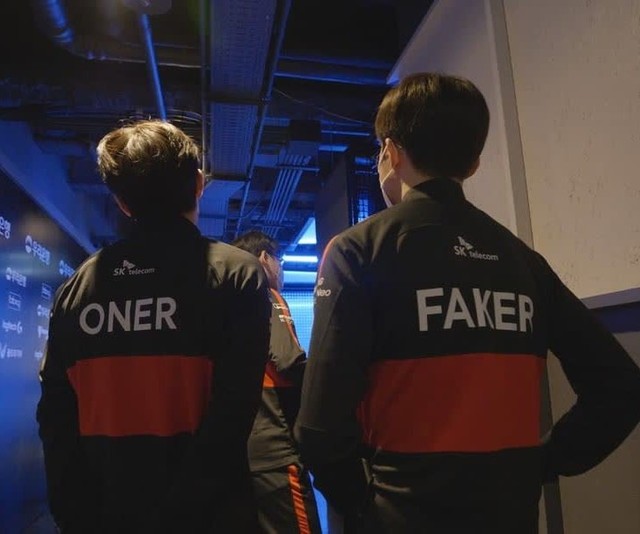 T1's new destructive combo: Faker – Oner
The MVP title that Oner achieved in the finals is a worthy reward for this young player's efforts. But this title and this championship also remind Oner and his T1 teammates that their task now is much more difficult. Ahead is MSI 2022 and Summer 2022 – where the opponent has certainly studied T1.
Oner's tears when he won the first LCK final MVP title in his career
More than ever, Oner needs to hone his bravery soon. Because, future opponents will not allow this player or anyone of T1 to make the same mistakes as in the last final on his journey to find and protect his glory.
https://gamek.vn/t1-huy-diet-geng-esports-de-tao-nen-ky-luc-lich-su-quen-bengi-di-ben-canh-faker-gio-la-oner- 20220402235050519.chn
You are reading the article
Forget Bengi, next to Faker is Oner

at
Blogtuan.info
– Source:
gamek.vn
– Read the original article
here