Business
Korea haunts teenagers who choose to leave because they have to cope with their parents' expectations
Korea's education industry is notoriously harsh but also effective. On the ranking of the top 20 best education institutions in the world by NJ MED, Korea has ranked first for many years in a row.
However, parallel with this achievement are dark areas, extremely dangerous consequences that are increasingly spreading in society. The heavy pressure of the exams has led to a high rate of depression among Korean students, becoming one of the countries with the highest student suicide rate in the world.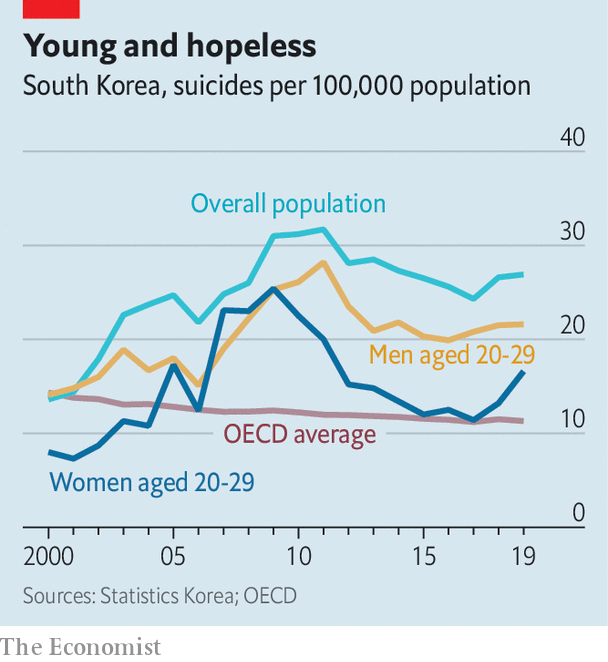 The suicide rate is very high in Korea compared to other developed countries in the OECD
Study pressure
Stanford University research shows that Korean and Asian parents are proud when their children do better in school than other families, and that spending more time studying will help their children live better. .
Australian students of East Asian descent often have better academic results than Indigenous students. These students usually spend an average of 15 hours per week studying after school, higher than the 9 hours of local students. About 94% of Australian students of East Asian descent aspire to go to university, while this percentage is much lower among indigenous students, instead dreaming of pursuing their passions or jobs that they enjoy more.
Even former US President Barack Obama once complained that American children spend less than a month in school each year compared to Korean students and that will make them unprepared for the labor market. 21st century. Mr. Obama acknowledged that private tutoring is not a good idea but that they are essential for young Americans for a brighter future. Is this view correct?
While a report by Pearson or the Organization for Economic Co-operation and Development (OECD) highly appreciates the Korean education system and considers Finnish students less competitive in education, the reality shows that this is not the case. absolutely different. While Finnish children live happily, Korean students have to brace themselves against the expectations of their parents as well as compete with each other for future careers, thereby leading to tragic deaths.
A report by Statistic Korea shows that suicide is one of the leading causes of death for young Koreans aged 9-24.
The cause of Korean students' suicide often comes from many factors, the top is due to academic pressure (39.2%), family troubles (16.9%), financial difficulties. 16.7%) or simply loneliness (12.5%).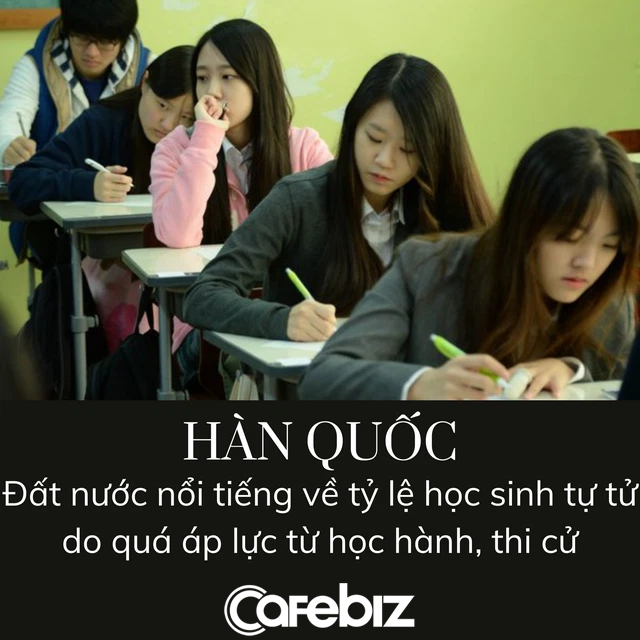 Similarly, OECD data shows that South Korea has one of the highest suicide rates in the world at 23.9% per 100,000 people, more than double the 10.9% average. This country also ranks "top" for household debt, depression, divorce rate, alcoholism… in the OECD. Surveys also show that more than 50% of Korean students aged 11-15 are stressed every day because of study and exams, higher than any other OECD member country.
In fact, Korea has topped the OECD in terms of youth suicide rates since 2003 and the situation has not been fully resolved so far.
The Korea Herald once published a report showing that Korean students are not happy with too much pressure from studying. Although social security has been improved, the happiness survey shows that Koreans only rank 33 out of 34 countries. When asked about life satisfaction, Koreans also ranked 27/34.
Some surveys on happiness index also show that 67.6% of young Koreans are happy with their current life, much lower than the OECD average of 85.8% and the main reason is due to study.
Obviously, the Korean education industry is trading the happiness and health of both young people and society in exchange for scores.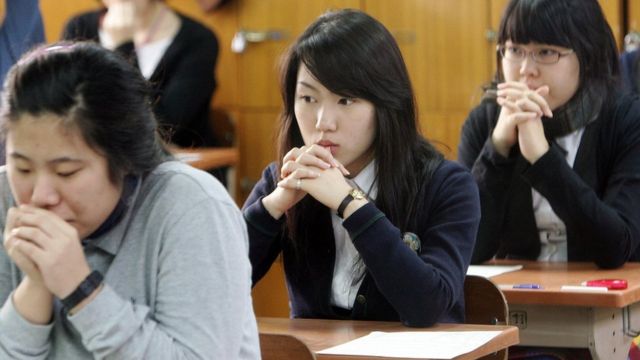 Costly
Not stopping at the problem of suicide, Korea is also spending a large amount of money on training centers or tutors. In other words, the high results achieved by the Korean education industry have too many coercive factors. This is different from other advanced Western education when children are fully developed and encouraged to nurture their interests and talents rather than focusing too much on grades.
Every year, parents in South Korea spend 18 trillion won ($15.87 billion), equivalent to 20% of the average household income, on after-school training centers or tutors to improve grades. numbers for their children.
About 75% of Korean students attend 100,000 after-school training centers across Korea. After regular classes are tutoring classes, then tutoring hours until late at night. Usually a Korean student will come to school at 8am and then finish studying at 9:30am – 10pm. Even on weekends they have tutoring and extra lessons.
It is this harsh timetable that has helped the Korean education industry get high in the rankings thanks to student achievement, but they have also almost wiped out other children's activities.
The pressure of exams and studying is so great that most Korean children don't have time for other activities or for their passions. Moreover, the high cost of education also makes many young couples not want to have children early, while families with children have to borrow more and more debt to pay for education costs.
With so much time and money pouring into education, it's no wonder that South Korea topped the Program for International Student Assessment (PISA) for math, 3rd for literature, and 2nd place. 5 in science among OECD countries.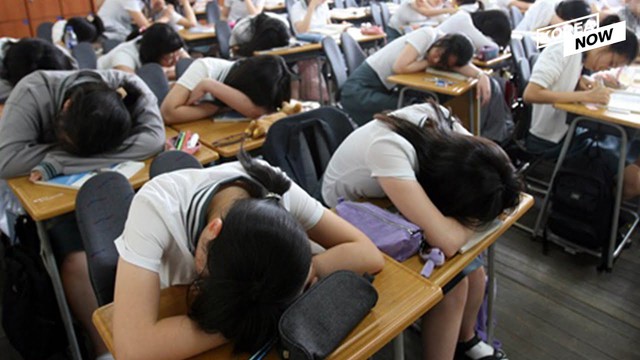 However, according to experts, Korean students achieve high rankings at PISA thanks to the method of memorizing too much instead of demonstrating their skills and talents. The areas of skills such as communication, teamwork, creativity … are almost not focused on teaching at Korean training centers.
During a recent college entrance exam in South Korea, planes were grounded for 40 minutes and military drills stopped. Obviously, Koreans value the education of their children, but whether it should be exchanged for their health and happiness is still an open question.
*Source: Foreign Policy, Korea Times
https://cafebiz.vn/hoc-sinh-tu-tu-vi-ap-luc-hoc-hanh-han-quoc-am-anh-nhung-thieu-nien-chon-cach-ra-di-vi- must-gong-minh-truoc-k-vong-cua-cha-me-20220402084919553.chn
By Business and Marketing
You are reading the article
Korea haunts teenagers who choose to leave because they have to cope with their parents' expectations

at
Blogtuan.info
– Source:
cafebiz.vn
– Read the original article
here