Artificial insemination is a remarkable achievement of scientific advances in medical science. It is an assisted reproductive method that not only helps infertile couples fulfill their dream of having children, but is also the way that many single women come to have children when they don't want to get married like the girls below.
9X Tay Ninh "beg for seeds" to give birth to a baby
Ngoc Tram (31 years old, lives in Tay Ninh) is currently a single mother, raising her almost 3 year old daughter alone. However, she did not come out of a broken marriage or get pregnant and then be abandoned, but being a single mother is completely proactive. He asked for his own sperm, did artificial insemination for pregnant and gave birth to a daughter.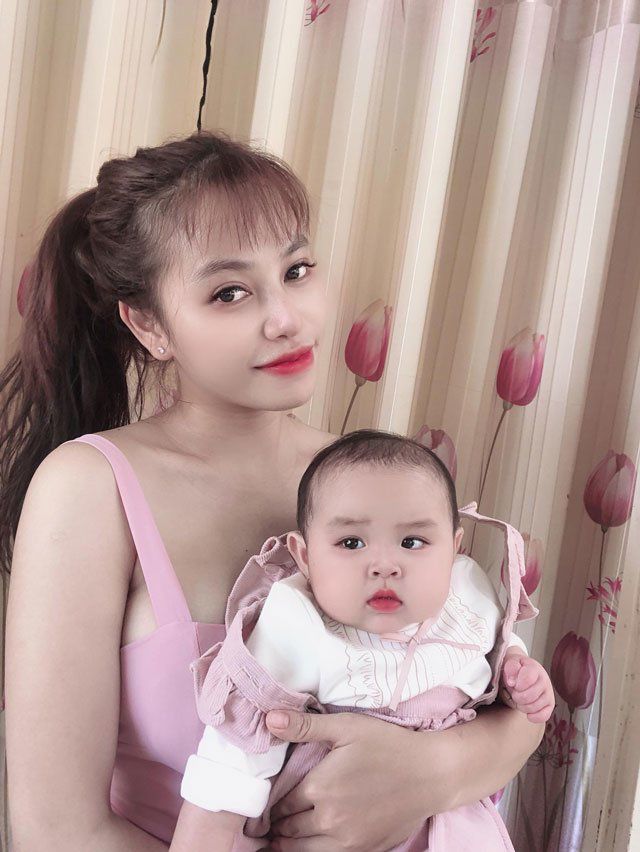 Ngoc Tram is a single mother living in Tay Ninh.
Ngoc Tram said he previously had a sweet love affair that lasted for 5 years. He was too good a man in her eyes, also the one who made her want to marry and have children like most other girls. Then, after long distance love, geographical distance makes the feelings of the young couple slowly fade with time. It was from that day that the thought of not getting married resurfaced in the young girl's mind.
Tram said: "I decided to become a single mother at 25, after 2 years of psychological preparation, at 27, I had a baby. The reason why I became a single mother is not because I broke up in my marriage or was abandoned by someone during my pregnancy, but this is my decision and choice. Partly because from a young age, I witnessed my parents' unhappy marriage, so I thought a lot about asking for sperm in the future and being a single mother."
In addition, Ngoc Tram also found out that he had undergone ovarian cyst surgery, the chance of getting pregnant was only 35%, so he was hesitant to get married then could not have children and experienced conflicts. Making such a decision, 9X spent time researching artificial insemination information in books and medical media channels. He hid his mother and only let his sister know his intentions.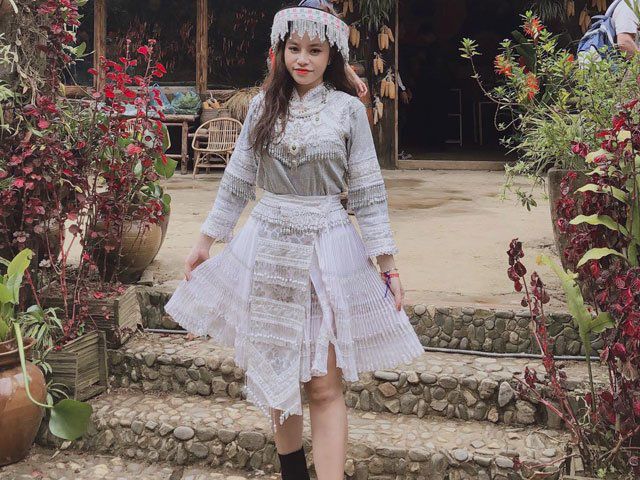 She underwent sperm and in vitro fertilization procedures to get pregnant.
After 2 years of dreaming, the good news has finally arrived. Tram became pregnant in October 2018, recalling when she found out she was pregnant, her mother said:The first time I went to the antenatal clinic, I felt very excited, and then Mother's Day also came to me, lying on the ultrasound bed, I kept smiling. When the doctor pointed to the little black lump that was a baby, I suddenly burst into tears, of unspeakable joy."
When she was pregnant for the first time, Tram was a very caring person, so she took very good care of herself, she went online to find out and consult with expectant mothers to eat in the best way, to limit the impact on the baby in the stomach. Whenever she wanted something, she ate it without worrying about being fat or ugly, as long as the baby was healthy.
Tram hid his mother completely. He thought that if he knew about his mother and the people around him, he would ask a lot of questions. However, the day she announced that she had undergone artificial insemination and had a baby, her mother burst into tears of happiness, could not contain her emotions, and burst into tears.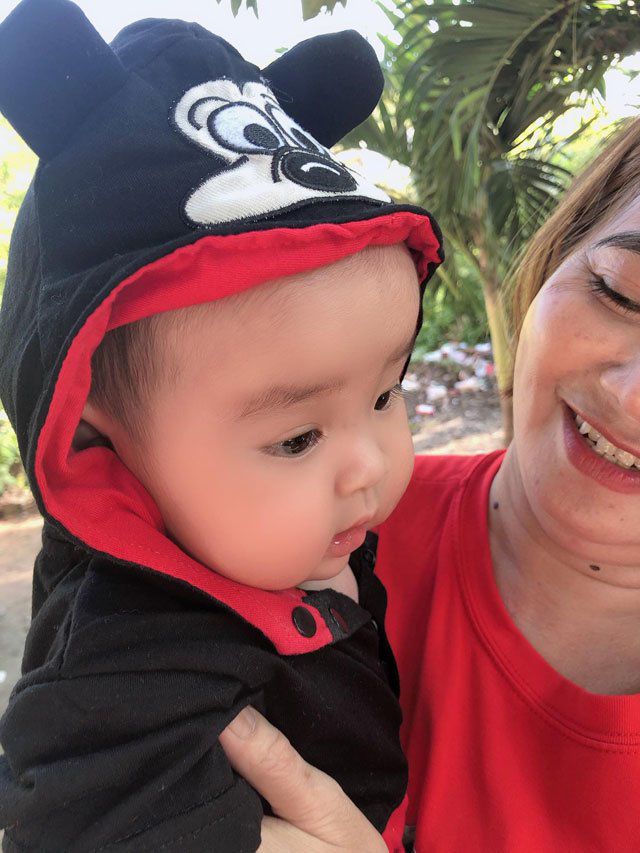 Until her pregnancy was successful, Ngoc Tram told her mother.
And then 9 months and 10 days of pregnancy passed, the young mother welcomed her first child. Until now, Ngoc Tram is still a father and carrying out his duties as a mother. He also did not hesitate to say that he was not worried about the problems of being a father and mother, let alone afraid that the baby would ask about his father. Because not only his family but also everyone in his small village loved Gao very much. He believed that with everyone's love, it was possible to match a father's love.
Speaking of personal happiness, at this time Ngoc Tram still has no intention of approaching anyone even though many people understand the situation and want to survive. She also candidly shares that she doesn't advocate being a single mother, but for young people whatever choice they make, they need to look at the realities of life so they don't regret what they did.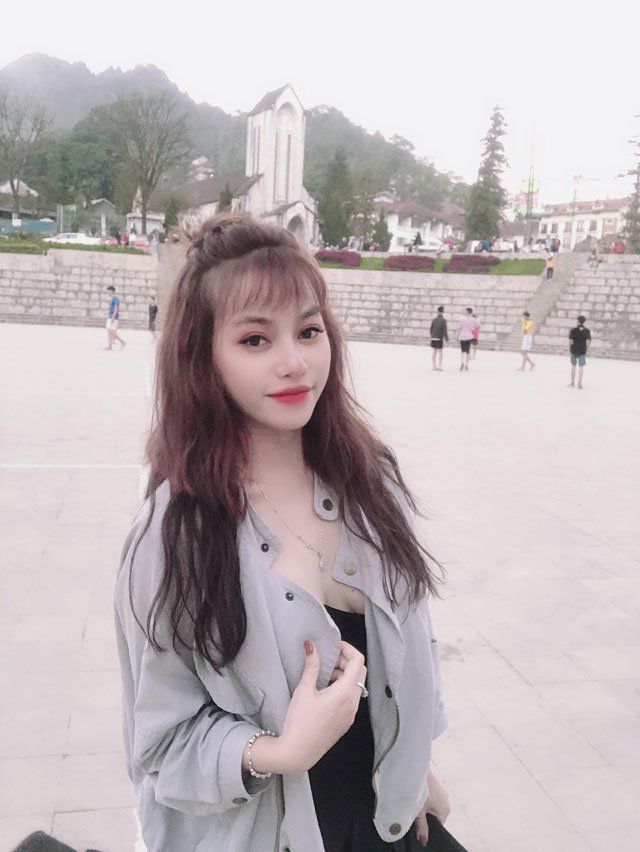 The current young girl was happy with her choice.
Model buys sperm to have 3 children
Not only in Vietnam, a model in China some time ago also attracted attention when sharing her own experiences during pregnancy and childbirth. Her name is Ly Tuyet Kha and is currently a single mother of 3 children. This long leg tells that he has experienced many incomplete love relationships, plus psychological obsessions because his mother divorced at a young age, so he does not want to get married. However, Tuyet Kha still cherishes the dream of becoming a mother.
To fulfill his wish, at the end of 2018, Tuyet Kha went to Thailand for three months. He selected a medical facility for IVF, the sperm taken from a British man was carefully selected. He implanted three embryos at once and they all worked. To avoid miscarriage, during pregnancy, Tuyet Kha injected more than 140 injections of progesterone. As a result, she gave birth to 3 mixed-race babies, two boys and a beautiful and plump girl.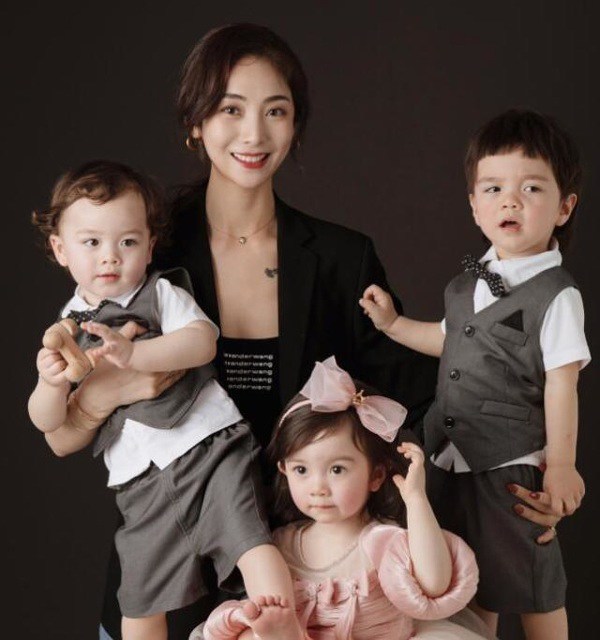 Tuyet Kha became pregnant and gave birth to three Western children after going to Thailand to buy sperm.
After giving birth, the model experienced a brief depression: "I felt like a nursing machine. Every day, three children cried, fighting for their mother's arms, one was hugged, the other was carried. cried and cried". What's more, the cesarean section left her with a large scar on her stomach, a bad picture that left her worried and scared. In order to get rid of his scars, he had to undergo many treatments but the effects were not visible. After that, she gradually accepted reality, accepting the roles of mother and father of three children.
Ly Tuyet Kha said that the cost of raising three children a month is currently nearly 100,000 yuan (about 350 million VND), the cost of hiring three caregivers alone is 20,000 yuan. The former model plans to send her three children to a private nursery in Hangzhou, which costs about 1 million yuan a year. Thanks to his savings, he now has enough money to pay for and care for three children.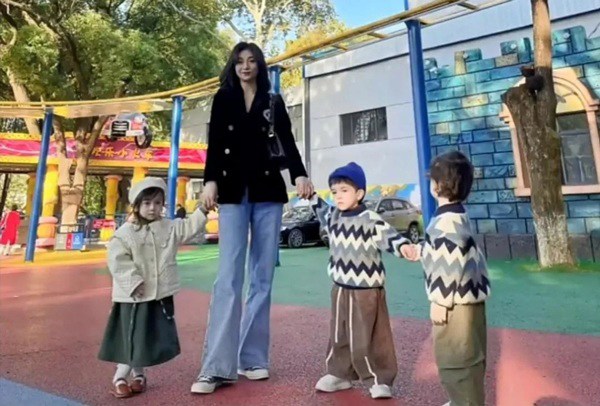 Currently, she is a single mother, caring for her children alone.
After sharing his story, Tuyet Kha was criticized by many for choosing to give his three disabled children a home without a father. However, the model bluntly replied that many irresponsible fathers would rather not have one. He commented: "If the father is not kind to the mother, the children are also affected. So, surely dad is important?". He said that if his children grew up wondering about their father, he would explain it to them.
You are reading the article
Love for 5 years can not unite, beautiful girl Tay Ninh secretly went begging to give birth
at Blogtuan.info – Source: Eva.vn – Read the original article here