Business
'You guys bought an apartment to get married'
The victim went to Hanoi with his lover to deposit money to buy an apartment
The Nam Tu Liem District Police are coordinating with professional units of the Hanoi City Police to actively investigate and clarify the fire at a motel in Phu Do ward that left 1 person dead and 5 others injured. 31/3.
The victim who died in the tragic fire above is Ms. Nguyen Thi MA (25 years old, living in An Hoa village, Tan Linh commune, Ba Vi district, Hanoi).
After completing the legal procedures, Ms. A's body was brought back to her hometown by her family to carry out burial procedures.
Sitting absent-mindedly in the corner of the yard while everyone was busy taking care of his daughter's funeral, Mr. Nguyen Minh D. (A.'s father) painfully said, on the night of March 31, when he heard that his sister's dormitory was on fire, two of MA's children quickly ran to the hospital to see the list of victims but did not see her name.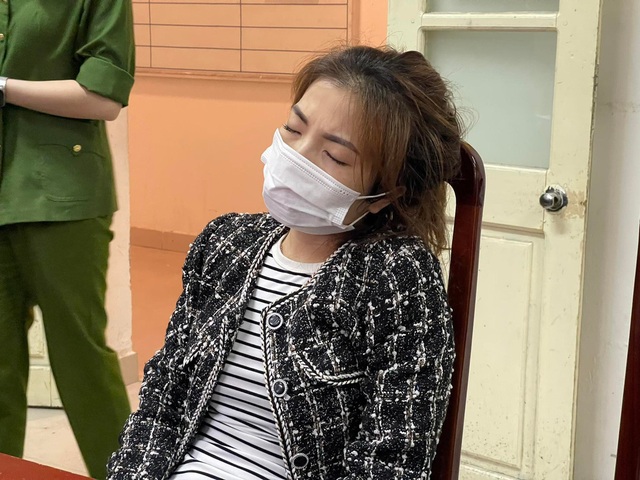 Suspect set fire at the police station.
When looking for it, people thought MA was safe and did not affect health, but then the miracle did not come. At dawn on April 1, the family painfully received news of A.'s death.
"She has a wedding next month but unfortunately this happened, the family doesn't know how…", Mr. D. said.
He said that recently MA's boyfriend had Covid-19 so he stayed at home. About 4 days ago, when her boyfriend recovered from his illness, his daughter and her friend went down to an motel in Hanoi, not to go to work, but to deposit money to buy an apartment next month to get married.
"The two of them contributed money to buy an apartment before getting married. The last day I went down to complete the procedures for buying and selling an apartment, but my son had only been down for 3 days when this incident happened …", Mr. D. sadly told.
He added, below MA, there are two children studying at university, one has just finished his first year and the other is in his third year. From a young age, A. was independent, hardworking, obedient, good at studying and loved children very much.
He said that the incident was extremely disadvantageous for the family, and he wanted the person who committed the crime to be properly punished by the law.
It is known that MA's parents are self-employed, their economic conditions are only average, but they have worked hard to raise their children well enough to go to school.
Since hearing that she had an accident, A.'s mother fainted many times and had to have someone on duty by her side to take care of her. After MA's body was brought back to his family, neighbors were present to offer condolences.
Many people in An Hoa village say that MA is very obedient and polite. On the morning of April 1, when they heard that A. had an accident in a fire and died, they were very shocked.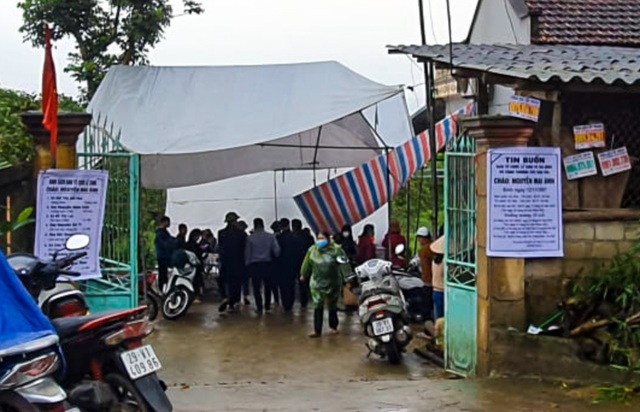 Family holds funeral for MA
4 victims are seriously injured, 1 person's health is in critical condition
Doctor Le Dinh Thai – Hong Ngoc General Hospital said that on the evening and night of March 31, this medical facility received 8 victims in the fire at an inn in Phu Do.
The first male patient was admitted to the hospital at about 20:30 at night in a state of total blackness, burns about 50% of the skin area.
Receiving patients, doctors treat pain relief, infusion, first aid in erosive skin lesions. After that, the hospital immediately contacted the National Institute of Burns, transferring the patient to an emergency.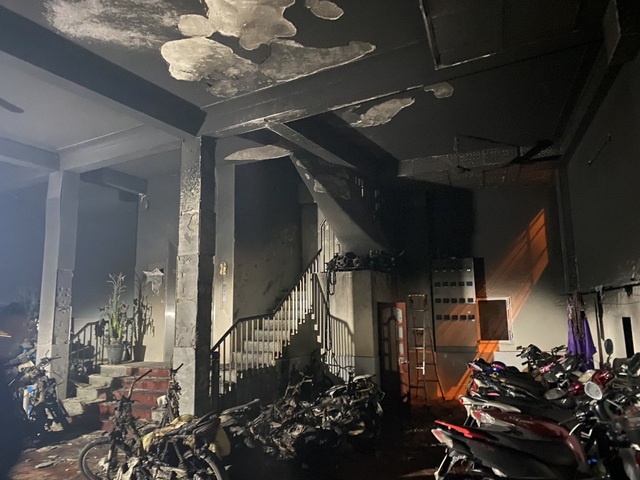 Fire scene.
After that, the unit received another mother and 2 babies (2 and 4 years old) who were taken to the hospital. In which, a 2-year-old child suffered about 50% burns, all his skin was peeled off due to lack of protective clothing.
After treatment with analgesics and saline infusion for 5-10 minutes, all three patients were also transferred to the National Institute of Burns.
Currently, there are 4 victims in the above fire being treated at the National Institute of Burns, of which a 2-year-old child has about 15% burns and a 30-year-old man has deep burns that are still life-threatening.
On the afternoon of April 1, the Hanoi People's Committee also directed professional units and the Nam Tu Liem District Police to investigate, clarify, and strictly handle the case and report the results before April 15.
Through investigation, police identified Tran Thi Thanh Hai (29 years old, born in Nam Dinh, currently living at Lac Long Quan Street, Nhat Tan Ward, Tay Ho District, Hanoi) as the suspect causing the fire in the ward. Phu Do.
At the police station, Hai declared that he had a romantic relationship with CVH (28 years old, from Tuyen Quang).
In January 2022, she discovered that she was pregnant but was not accepted by Mr. H's family. Mr. H himself intended to avoid it and moved in with his cousin HCV (32 years old, residing in Lam Binh district, province). Tuyen Quang), at a motel room in Phu Do ward.
Hai thinks that V is the one who prevents and incites H to end his feelings for him, so he intends to take revenge.
On the afternoon of March 31, 2022, after a medical examination, she rode a motorbike to the gas station, bought 1.5 liters of gasoline, stored it in a lavie bottle, and then went to Mr. V's inn in Phu Do ward, South Vietnam. Tu Liem with the intention of using the petrol bottle he just bought to burn and damage his motorbike.
After that, the fire broke out violently, killing one person and injuring many others.
https://soha.vn/bo-co-gai-tu-vong-trong-vu-chay-o-phu-do-dau-don-cac-con-da-mua-chung-cu-de-cuoi- loan-ma-20220402110234551.htm
You are reading the article
'You guys bought an apartment to get married'

at
Blogtuan.info
– Source:
cafebiz.vn
– Read the original article
here