On January 5, 2022, author Ganel-Lyn Condie gave a moving and honest article in Today about her sister who committed suicide. Ganel-Lyn Condie hopes that, through her article, many people will be more concerned and attentive to the mental health of themselves as well as family members and people around.
The following is the article shared by Ganel-Lyn Condie:
On my mother's birthday, no one heard from Meg, so my brother Ben came to check on her. What happened next changed our family forever. Meg became exhausted after a long battle with depression and anxiety. Like so many other people in this world, she chose to die by suicide.
After taking care of everything and cleaning the house, Meg left her driver's license, keys, and a note containing a final goodbye note on the kitchen table. Days after that horrible night and for the next seven years, grief still runs through my family.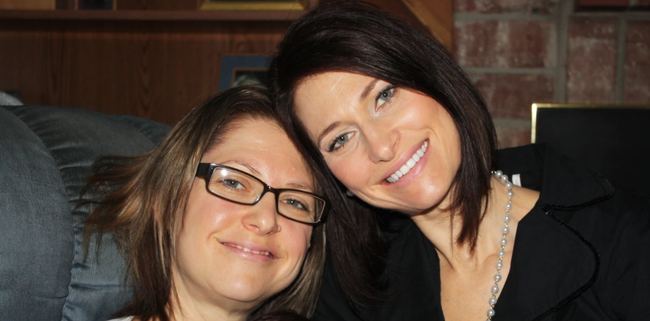 I was the eldest child in the family, Meg's older sister, so I immediately started planning the funeral. I wrote Meg's obituary and helped arrange things after she left. I'm pretty sure I haven't slept in two weeks. As soon as the memorial was completed and the lengthy to-do list was completed, the reality of death and mourning hit me like a tidal wave without warning. .
I grew up in a family where mental health and psychotherapy were a way of life. It is not taboo or ignored in any way. Before Meg passed away, I went to see a psychiatrist many times. Meg's death was like a wake-up call because the grief was filled with "what if" questions. I knew I needed to take a different look at my own mental health. This incident has become a light shining directly into the dark corners of my mind, childhood and soul.
Over the past seven years, I've learned a lot about mental health, how important it is to have support from those around me, and how complex it is to decide to commit suicide. My life certainly wasn't better without Meg, but her death taught me valuable lessons that I hope can be of help to others.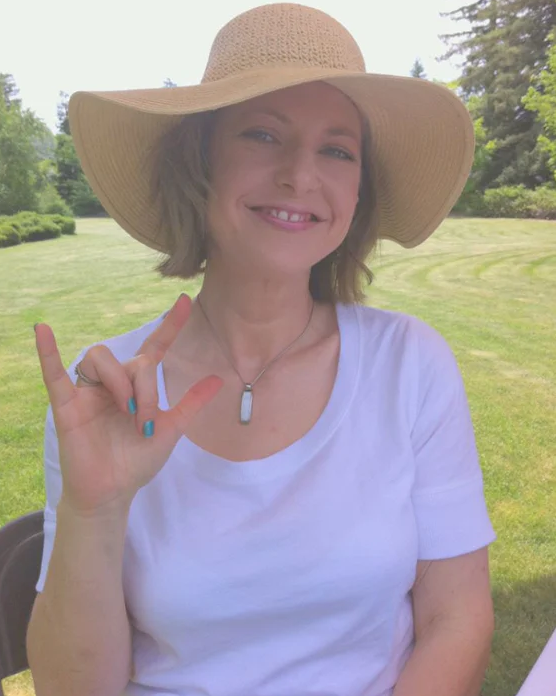 Mental health also needs to be taken care of
After giving more than 3,000 speeches worldwide and connecting with thousands of people on social media, I discovered an important truth: Everyone on this planet struggles with health. mentally or have a loved one going through it. That means mental health is very important and needs the attention and care of anyone. Of everybody. We talk about the score from last night's game, the latest show we're watching, and our new favorite exercise show. But I do hope there will be a world where we can talk about mental health as universally and normally as we talk about sports, food, and TV shows.
After Meg's passing, I began to try to start each day by asking myself questions and then creating an atmosphere where the people I love could talk. Naturally, I asked myself: "How are things going?" then "Do you need any help today?".
Psychotherapy is an educational method
I often hear people say, "I tried therapy and it didn't work for me". If you've tried a certain method and it doesn't work, find something else that works better. For me, EMDR (a type of exchange and eye processing therapy) is very helpful in healing some emotional wounds, but there is no one magic tool or solution that works for everyone.
Therapy should be celebrated as a primary educational method. When they hear that someone wants to go to higher education, everyone feels proud, not ashamed. Then it's time to get rid of the shame that often comes up when it comes to activities that involve psychotherapy. We should boldly seek psychological treatment, because it is truly an education for our heart, mind, and relationship system.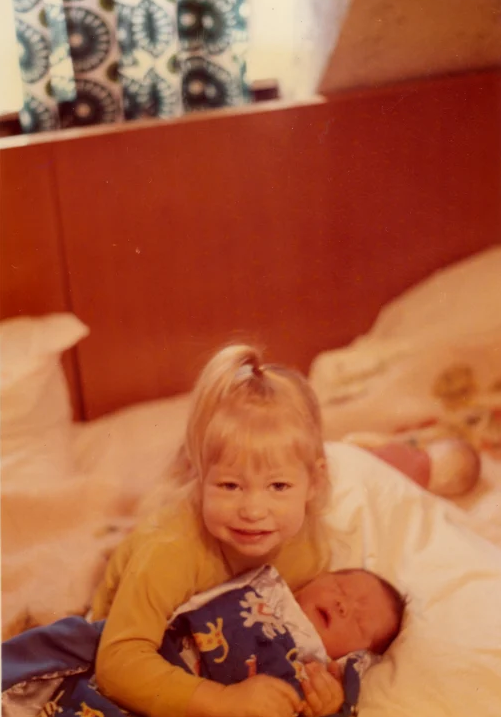 The new development process is the destination
My biggest fear growing up was that if I wasn't perfect, I would lose the people I loved. Losing Meg made my worst nightmare come true. No matter how much we tried to love and support Meg, it didn't matter anymore because the suicide incident that day took her life. One of the first things I did to take care of my own mental health was to learn to focus on my own growth instead of pursuing perfectionism.
I found a psychologist and went back to treatment. After talking with trusted friends, I gradually erased the false belief that if I were a perfect person, I could have saved my brother.
After the Meg incident, I was haunted by questions like:What more could I possibly have done? What did I do wrong?"The truth is I can't save her. People who are struggling with depression, anxiety or addiction will eventually have to make some choice in order to be free. I'm not perfect. No one is perfect.
Don't assume what is right or wrong
I have been working full-time with suicide prevention activities since Meg's death and have met many people who want to learn more and express their support for changes in the mental health field. The first thing I tell them is don't assume you know who's going through trouble. Think of the smiling guy at work, the friendliest friend at school, the kindest neighbor who goes to church. In the dark, they may be the ones struggling the most with their own emotions. We should ask questions because no one will feel offended if we express genuine concern. You just have to ask: "How do you feel these days?" or "What is your biggest worry?".
Meg's gravestone was erected on the day of the death of Robin Williams (the late American actor and comedian died by suicide). In that moment, it felt like the whole world understood at once the excruciating pain of suicide. The world could not be a better place without the intelligence and creativity of Robin Williams. My world couldn't be better without Meg. We are losing so many people to suicide.
The view on mental health needs to be changed and it starts with each of us. I have learned a lot since losing my sister. Perhaps the greatest gift I have received from grief has been to understand that it is perfectly normal to ask for help and that everyone needs emotional support sometimes, including those in need. helping others.
Source: Today
https://afamily.vn/tam-su-cua-nguoi-phu-nu-mat-di-em-gai-vi-tu-tu-4-bai-hoc-dang-quy-can-phai-nam- chac-de-compassion-bikich-co-the-xay-ra-20220402171501128.chn
You are reading the article
4 lessons need to be firmly grasped to avoid tragedy from happening

at
Blogtuan.info
– Source:
Afamily.vn
– Read the original article
here