Business
Does soil fever show signs of spreading like an "oil slick"?
Sharing at a recent talk show, Mr. Vo Huynh Tuan Kiet, Director of Housing CBRE Vietnam, now land fever has spread to many localities, according to infrastructure planning information. If in the past, land fever only clustered in some areas near Saigon or Hanoi, now in rural, rural or mountainous areas, the land fever is also strong.
This expert said that the current price level has risen quite high, in some places the increase is 2-3 times higher than the time of buying. Even in highland areas, prices also increased rapidly with the fever.
Right at the beginning of 2022, the cash flow of investors continuously poured into real estate, causing land prices in many areas to skyrocket. The fever spread in many places such as in Quang Ninh, Vinh Phuc, Khanh Hoa, Ha Tinh, Quang Tri, Binh Duong, Kon Tum, and the surrounding areas of Ho Chi Minh City…
According to an industry insider, investment resources are still very large. In addition, after each impressive rally of the stock market, many investors tend to turn their profits into real estate.
In the context that other investment channels are volatile, especially in the context of inflation, real estate is one of the channels that are noticed. Land fever at present is not clustered in a few localities but has spread everywhere. Many large cities recently lacked serious supply. In addition, land prices in big cities increased sharply. The Thu Thiem case is considered to have spillover effects to other localities.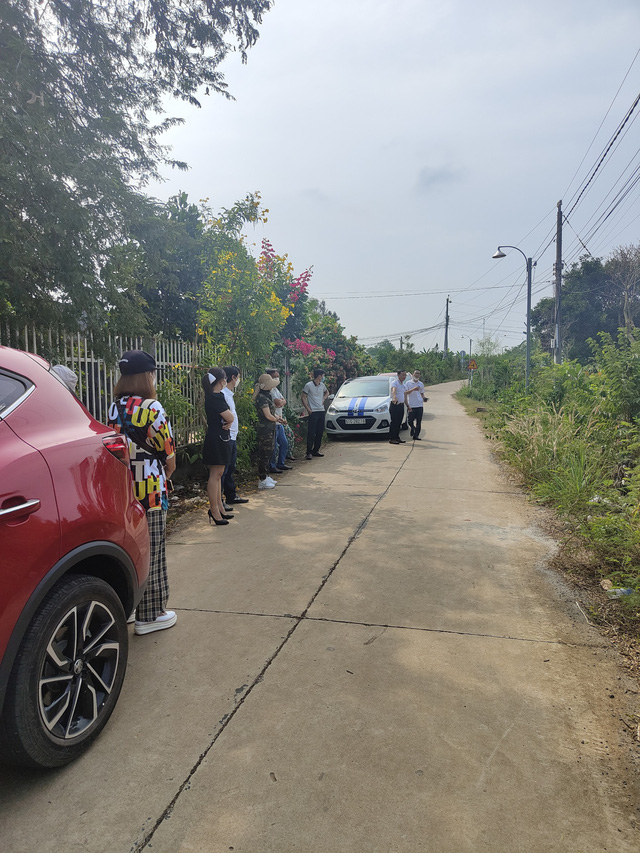 Batdongsan.com.vn data shows that, in February 2022, the demand for real estate search increased in most types compared to January 2021. In which, the supply and demand for land and land plots recorded a high increase compared to the previous month in most of the provinces. In terms of interest alone, Hanoi increased by 8% and Ho Chi Minh City by 18%. Some other provinces also received a lot of attention from investors in land plots such as Lam Dong up 41%, Khanh Hoa up 35%, Da Nang up 32%, Dong Nai up 25%.
In fact, from the beginning of the year until now, the land fever has continuously appeared in a number of areas, not only in urban areas but also spreading to rural areas.
For example, in Binh Phuoc recently, right after the news that Binh Phuoc proposed the Government to build a bridge over the Ma Da River to shorten the distance to Long Thanh International Airport by 60 km, a situation of land fever appeared on the route DT. 753 (section from Tan Hung commune to Thach Mang hamlet, Tan Loi commune, Dong Phu district). Hundreds of storks and brokers flocked to this area, causing land prices to increase 2-3 times in just a few days.
In Ha Tinh, in recent days, the land fever has also caused many rural areas in Thach Ha, Cam Xuyen, Duc Tho, Vu Quang, etc. to riot. Land prices were blown up dizzyingly due to information that large projects were approved for investment.
In Khanh Hoa, Cam Lam land is also feverish after news of a corporation coming to prepare an urban project.
And in Dak Lak, the land fever in Buon Ma Thuot City that has taken place since the beginning of the year has not shown any sign of cooling down.
According to Mr. Vo Huynh Tuan Kiet, one of the reasons for the widespread land fever is that in the past two years, Vietnam's general economy, although still greatly affected by the Covid-19 epidemic, still has a significant impact on the economy. growth. In addition, many new planning information has been announced. In areas where planning information is expected to appear, investors will pour in, whereby land prices are pushed up due to rapid buying and selling.
Meanwhile, this expert said that the type of land plot itself always has a very high investment demand and the liquidity is also easier than some other types. The value of common land also has a higher growth rate than other segments.
In addition, in recent years, real estate has been facing a shortage of supply, specifically a clean land fund for the development of large-scale projects. The lack of supply also causes land prices in some localities, especially those in the area. emerging localities increased.
Some experts believe that earth fever mainly comes from psychological factors. Specifically, investors always have the mentality of wanting to stay ahead of the market, and they want to focus on forecast areas that are likely to develop well. However, there are also many areas where these potentials are just unclear and uncertain information, but many investors have been drawn in. As a result, creating a virtual land fever, many investors were trapped.
https://cafef.vn/sot-dat-co-dau-hieu-lan-dan-nhu-vet-dau-loang-20220402120320929.chn
You are reading the article
Does soil fever show signs of spreading like an "oil slick"?

at
Blogtuan.info
– Source:
cafebiz.vn
– Read the original article
here