Life Style
Sức Khỏe
Guava leaf juice mixed with honey helps lower blood pressure and clean blood vessels
Guava is a familiar fruit with the most abundant amount of vitamin C in our country. Eating guava often because it's so good, but did you know guava leaves also bring a lot of benefits? Especially when the guava leaves are boiled, add a little honey to create a tea to drink every day. You will not only lower blood pressure, clean blood vessels, become more and more rejuvenated, but your skin will also be firm and surprisingly youthful.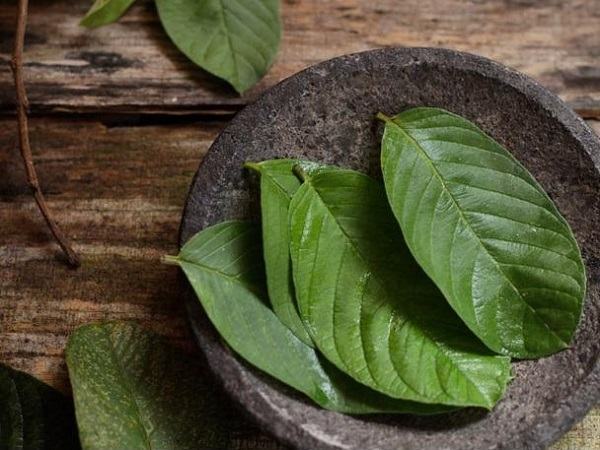 According to the former colonel, General practitioner Bui Hong Minh (Former Chairman of Ba Dinh Oriental Medicine Association, Hanoi), guava leaves have been used as medicine and handed down in folklore for a long time. According to Oriental medicine, guava leaves have a bitter, acrid taste, and warm properties have the use of emphysema, detoxification, treatment of bruises, bleeding wounds and ulcers.
In India, people also use guava leaves to treat sores, and the decoction of leaves is used to control cholera, vomiting and diarrhea.
Experts say that we can cook guava leaf juice to drink every day with a reasonable dose, which will be very good for health. In particular, drinking guava leaf juice mixed with a little pure honey not only makes the drink more delicious and attractive, but also helps lower blood pressure and clean blood vessels.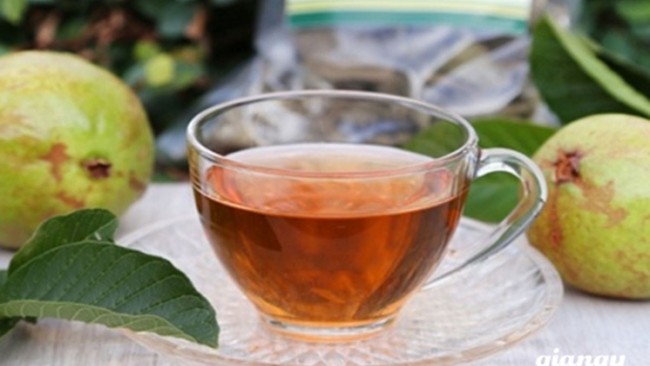 Guava leaves are also rich in vitamin E, which helps keep the skin healthy and firm. You will have youthful, enhanced skin collagen clearly visible after a period of use. Meanwhile, honey is rich in antioxidants, especially vitamin C. When you make guava leaf juice, you have an inexpensive but extremely good tea for the skin. The skin will be shiny, full of collagen.
In addition to the benefits when mixed with honey, here are 11 reasons why you should start drinking guava leaf juice
1. Cure diarrhea
NDTV Reportedly, a study published in Revista do Instituto de Medicina Tropical de Sao Paulo showed that guava leaf extracts inhibited the growth of Staphylococcus aureus bacteria. This is a common cause of diarrhea.
According to data from Drug.comPeople with diarrhea who drink guava leaf tea can reduce abdominal pain, have less watery stools and recover faster. You just need to put guava leaves in a cup of boiling water, filter the water and drink it on an empty stomach for quick pain relief.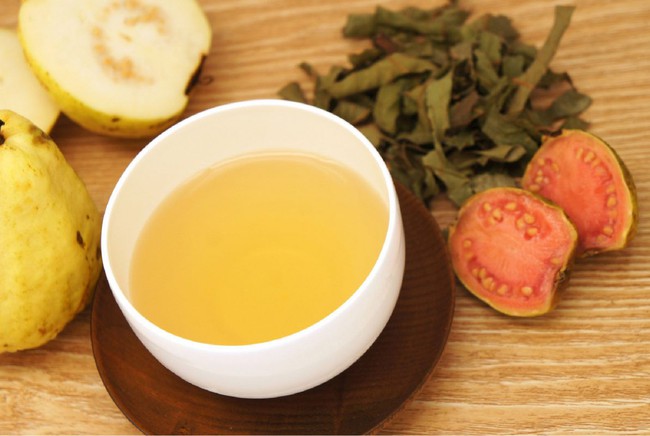 2. Lower cholesterol, promote heart health
An article published in the journal Nutrition and Metabolism found that study participants who drank guava leaf tea had lower cholesterol levels after eight weeks of regular use than those who did not. When cholesterol levels drop, your heart health will of course improve.
3. Diabetes Control
Japan has approved guava leaf tea as one of the foods used for medical purposes. Specifically, it helps prevent and treat diabetes.
Compounds in guava leaf tea help regulate blood sugar levels after meals, by inhibiting the absorption of two sugars sucrose and maltose.
According to an article published in the journal Nutrition and Metabolism, guava leaf tea inhibits several different enzymes that convert carbohydrates in the digestive tract into glucose, potentially slowing absorption into your bloodstream.
However, this is only true when you drink guava leaf tea without honey. Honey is not recommended by doctors for diabetics because it causes dangerous spikes in blood sugar.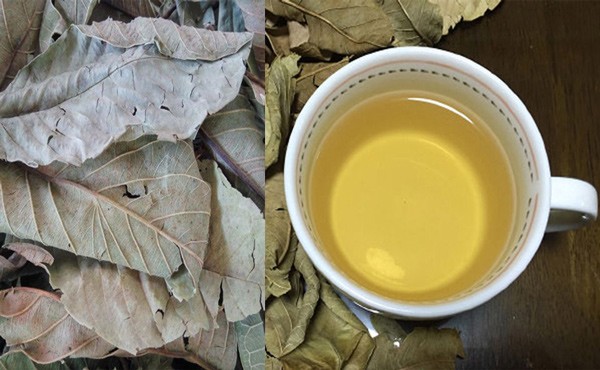 4. Promotes weight loss
Want to lose a few centimeters of your waistline? Have a sip of guava tea! Guava leaves help prevent complex carbs from turning into sugar, promoting rapid weight loss.
Drink tea or guava leaf juice regularly, you can mix a little honey every morning to achieve better results!
Many studies have revealed that lycopene plays an important role in reducing the risk of cancer.
Meanwhile, guava leaves have a high amount of the antioxidant lycopene. Therefore, drinking guava leaf juice regularly will reduce the risk of cancer, especially breast, prostate and oral cancer.
6. Cure cough and cold
Guava leaves contain high levels of vitamin C and iron. A decoction of guava leaves is helpful in relieving coughs and colds as it helps to remove mucus. It also disinfects the respiratory tract, throat and cleans the lungs.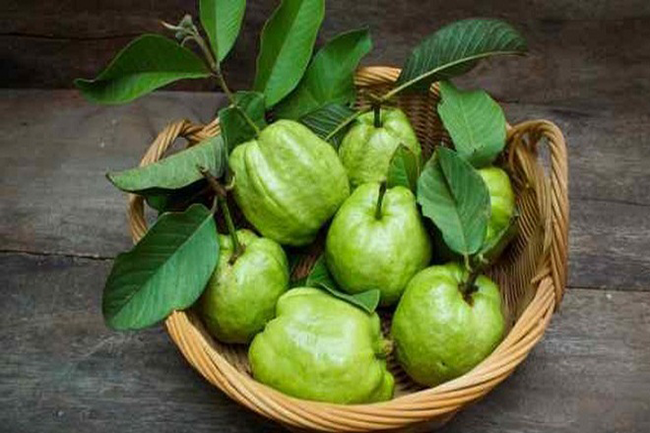 7. Helps firm, healthy skin
Guava has high astringent properties. In particular, guava leaves are ranked in the highest position by researchers. Drinking guava leaf juice regularly will help firm skin and reduce sagging.
Not to mention, guava leaves rich in vitamin C can get rid of acne when crushed and applied on acne spots. Applying guava leaf decoction on the skin also helps to tighten and tighten facial muscles.
8. Prevent hair loss
Guava leaves can be boiled and massaged onto the scalp. Because of its antioxidant-rich properties, using guava leaf juice to wash your hair will help your scalp stay healthy, hair grow faster and thicker.
9. Cure toothache
"Guava leaves have strong anti-inflammatory properties and help maintain good oral health," says nutritionist Anshul Jaibharat based in Delhi (India).
Guava leaf tea works as a great home treatment to cure toothaches, swollen gums and mouth ulcers due to its powerful antibacterial properties. You can also grind the leaves into a paste and apply it to your gums and teeth.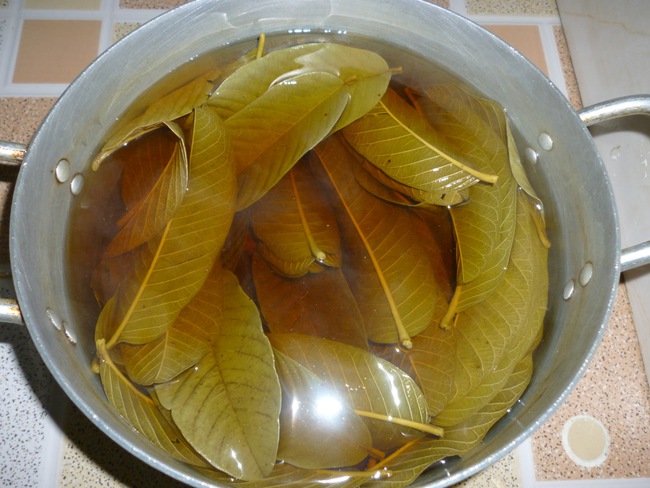 10. Improve sleep quality
"Regular consumption of guava leaf tea improves sleep quality," says Dr Ashutosh Gautam (Director of Coordination and Clinical Operations at Baidyanath). Guava leaf tea calms nerves, calms the mind, and helps you fall asleep more easily.
11. Good for the brain
Guava leaves contain vitamin B3 (niacin) and vitamin B6 (pyridoxine), which improve blood circulation to the brain, stimulate cognitive function and relax nerves.
Note drinking guava leaf tea for prevention, health care and beauty
– Using guava leaves to treat diabetes, prevent cancer, treat arthritis, lower blood pressure should consult a doctor to have an appropriate use and dosage to bring the maximum therapeutic effect.
– Pregnant women can drink guava leaf juice to treat diarrhea but must consult a doctor before use.
– Water cooked from guava leaves should be used up during the day, not overnight because it can easily go rancid.
https://afamily.vn/lay-mot-nam-la-nay-dun-nuoc-pha-them-mat-ong-uong-moi-ngay-giup-ha-huyet-ap-sach-mach-mau- chi-em-con-co-lan-da-san-chac-khong-ngo-20220401113538516.chn
You are reading the article
Guava leaf juice mixed with honey helps lower blood pressure and clean blood vessels

at
Blogtuan.info
– Source:
Afamily.vn
– Read the original article
here