Business
Miss Ngoc Han has not "long measured" the charm of the stock market, not like a queen who "hit it somewhere"
A series of shares of the beauty queen fell to the floor
The group of stocks still mentioned includes DNP of Da Nang Plastic Joint Stock Company, VC9 of Construction Joint Stock Company No. 9 (Vinaconex 9), HUT of Tasco Joint Stock Company, NVT of Real Estate Joint Stock Company. Ninh Van Bay tourism product, and JVC of Viet Nhat Medical Equipment Joint Stock Company.
After a series of 6 consecutive ceiling gains, DNP stock of Dong Nai Plastics, where Ms. Dang Thi Ngoc Han (Miss Ngoc Han) is the Director of External Relations, has experienced 8 trading sessions with 5 falling deeply and 1 standing still. prices, only two sessions of slight increase in price.
With the above series of trading sessions, the market price of DNP "evaporated" 20%, closing the last session of the week to 27,700 VND/share.
Meanwhile, NVT stock of Ninh Van Bay, where Miss Ngoc Han was newly appointed as Deputy General Director, also broke the "all-win" circuit after a series of 12 nearly continuous ceiling gains.
Miss Vietnam 2010 was appointed as Deputy General Director of Ninh Van Bay at the right time when this company's stock was in the "hottest" stage of the market. However, after less than half a month, NVT dropped to the floor in the last two sessions.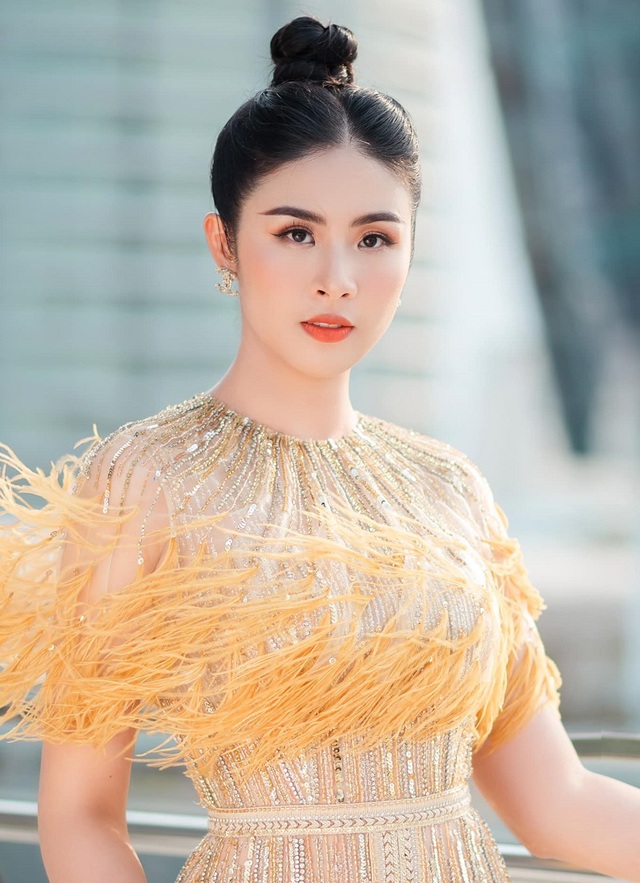 Miss Securities Dang Thi Ngoc Han.
In the last two consecutive sessions, NVT decreased by 13%, closing on April 1st at 28,050 dong. Perhaps this is also the time when investors realize that NVT is still a warning stock because the undistributed profit after tax as of December 31, 2021 is negative.
After-tax profit in 2021 of parent company NVT recorded a loss of 28.4 billion dong, down 51 billion dong compared to the same period last year. According to the company's explanation, due to the impact of the Covid-19 epidemic in 2021, the parent company's revenue from the dividend of its subsidiary, Hong Hai Tourism Joint Stock Company, decreased compared to 2020. In 2021, NVT recorded a financial expense of VND 17.7 billion because the company had to recognize a profit payable from the issuance of VND 240 billion of non-convertible individual bonds during the year.
Notably, just one day after being appointed Deputy General Director of NVT, on March 17, Miss Ngoc Han appeared on VTV1 television and shared her experience in securities investment. She revealed on the program that she herself is investing in stocks of DNP group, especially HUT of Tasco Joint Stock Company.
Since the peak price session on March 21, HUT has experienced 6/9 price drops, of which 4 sessions have dropped to the floor price. Thus, in less than two weeks, HUT has decreased by 30.2% to reach the price of 35,800 VND/share.
Previously, the price increase chain that lasted from mid-January 2022 to March 21 helped HUT's market price increase by more than 170%, reaching a record price of this stock of 51,300 VND/share.
In addition to the three stocks mentioned above, VC9 of Vinaconex 9 is also said to be related to Miss Ngoc Han and is subject to acquisition by DNP shareholders. Only thing is, although it is still being controlled by the Hanoi Stock Exchange from March 30, 2021 because the profit after tax for 2 consecutive years is negative, but VC9 still undergoes the process of "dancing" in price with a series of 9 sessions with ceiling gains out of 10 sessions lasted from March 14-25.
The scenario is similar to stocks of the same "family" of DNP, followed by a series of bearish sessions. Specifically, VC9 price dropped in the last 3 trading sessions, in which there were two sessions that fell to the floor. Only in these 3 sessions, VC9 lost 18.72% of the market price, remaining 21,700 VND/share.
The remaining stock in this group is JVC of Viet Nhat Medical Equipment. Although still being controlled by the Ho Chi Minh Stock Exchange from July 2021 due to negative after-tax profits for two consecutive years, somehow JVC's stock price has revived since February 2022 and reached peaked at 13,450 dong/share in the last session on March 29, up 72% since the beginning of February.
However, like stocks bearing the "family" of DNP, JVC experienced 2 consecutive declines, including a floor drop before recovering slightly at the end of last week. Closing the last session of the week, JVC had 12,250 VND/share.
Which giants are behind the trillion-dollar acquisitions?
JVC, NVT are pieces in the cross-ownership matrix belonging to the DNP-HUT "alliance". Through dozens of large and small M&A deals, this ecosystem has owned the largest automobile distribution system in Vietnam, many large real estate projects and many companies in the fields of clean water and construction materials. …
The above group of stocks is the group of stocks related to some key leaders of Dong Nai Plastics JSC (DNP), including Mr. Vu Dinh Do, Chairman of DNP. Besides DNP, there are other stocks such as Tasco (HUT), Ninh Van Bay Tourism and Real Estate JSC (NVT), Construction Joint Stock Company No. 9 (VC9), Saigon General Services Joint Stock Company – Savico (SVC) and JSC Investment and Development of Vietnam – Japan Healthcare (JVC).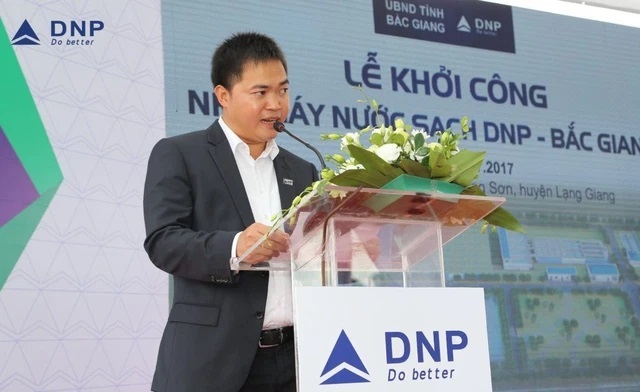 Mr. Vu Dinh Do, Chairman of DNP.
It is known that the new Chairman of the Board of Directors of Tasco Ho Viet Ha is the Vice Chairman of DNP Water, in addition is the Chairman of Ninh Van Bay (NVT). A leader of many companies in DNP's water segment, Mr. Nguyen Danh Hieu, also joins Tasco's Board of Directors.
Tasco also recently announced its approval of a plan to raise capital to swap 100% of capital contribution at SVC Holdings – the company owns 54.1% shares of Savico, 100% shares of Savico Hanoi JSC, 80% shares. Nordic Automobile Joint Stock Company (Volvo Vietnam).
Thus, it can be seen that when consolidating SVC Holdings, Tasco will become a multi-industry corporation spanning many fields such as transport infrastructure, real estate – tourism, auto business…
For DNP, the company has made a series of acquisitions of dozens of large and small water supply and drainage companies across the country, as well as the acquisition of CMC Tile (CVT) – a large unit in the field of ceramic tiles. .
It is known that the wife of Mr. Vu Dinh Do (Chairman of DNP) is also the Chairman of two companies JVC and VC9. Besides the above-mentioned intertwined relationship, another notable person is the Chairman of the Board of Directors of DSE Securities Nguyen Hoang Giang, who currently holds the position of a member of the Board of Directors of Ninh Van Bay and Savico.
Another notable move was that before these acquisitions took place, Mr. Pham Quang Dung suddenly withdrew from the chair of the Chairman of the Board of Directors as well as a member of the Board of Directors of Tasco. However, Mr. Dung is still the largest shareholder in Tasco and was introduced as the Chairman of the founding board of this business.
You are reading the article
Miss Ngoc Han has not "long measured" the charm of the stock market, not like a queen who "hit it somewhere"

at
Blogtuan.info
– Source:
cafebiz.vn
– Read the original article
here