Being a skilled person, Bui Hoa goes it alone when it comes to Korean New Year make floating cakes vegetarian cakes for burning incense and for the family to enjoy. This year, Ms. Hoa do it Five-color floating cake very beautiful. I also have very specific instructions on how to do it, you can refer to them:
Resource:
the main ingredient:
– 220 gr glutinous rice flour
– 50 gr rice flour
– Sugar sweetened with honey 50 gr
– Salt 1/2 teaspoon
– Roasted sesame 20 g
color material:
– Gardenia powder yellow color, mixed with a little water to produce color.
– Green sticky rice leaves, the leaves are pounded with water to take the juice
– Color gac orange, gac for meat
– Purple: butterfly pea flowers soaked in water to extract the juice then mixed with a little gardenia powder
Make:
Glutinous flour and rice flour are mixed together and divided into 5 equal parts.
Each part will be mixed with a kind of colored water, this part of colored water is first mixed with old hot water, and then slowly poured into the appropriate powder, slowly pouring and kneading it into a soft and flexible dough block. Where 1 part will leave the original white color.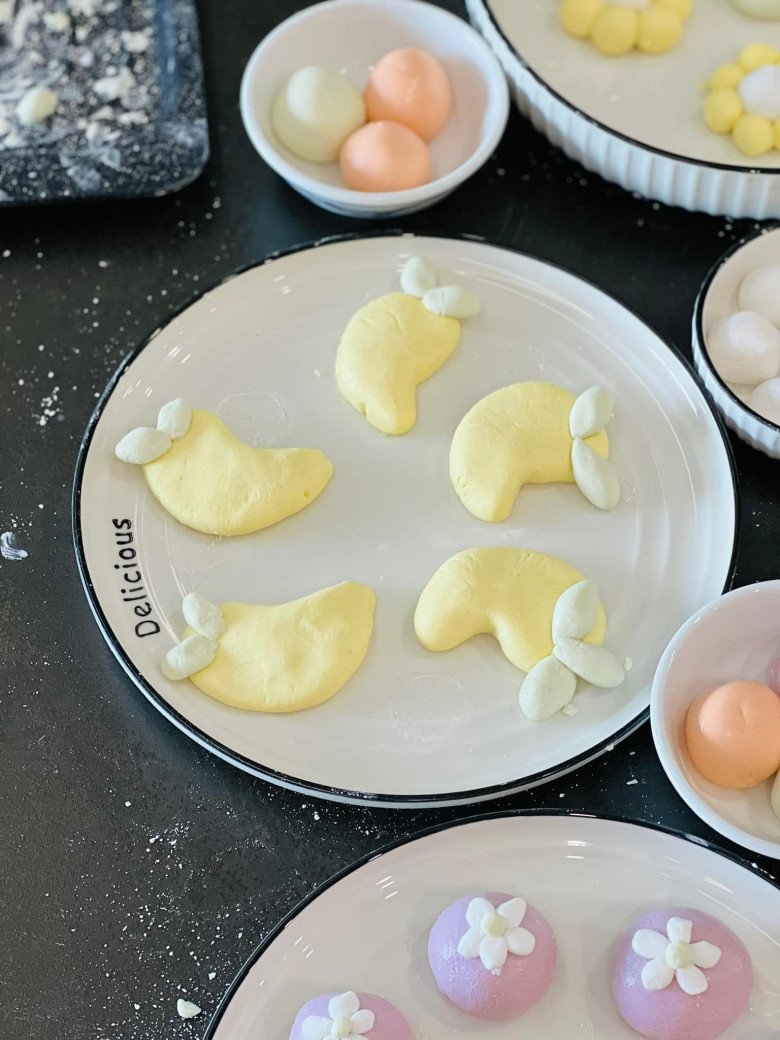 Note, when adding water, do not add a lot at once so that the dough is not soggy. Gac color powder, peeled gac meat should be ground until smooth before mixing with water.
Roll each piece of dough into long strips to divide the dough evenly. Divide the dough into several equal parts, then roll the dough into small balls of different sizes or you can shape them according to your wishes.
Place the sugar cubes in the center of the dough, then roll into balls so that the dough covers the sugar.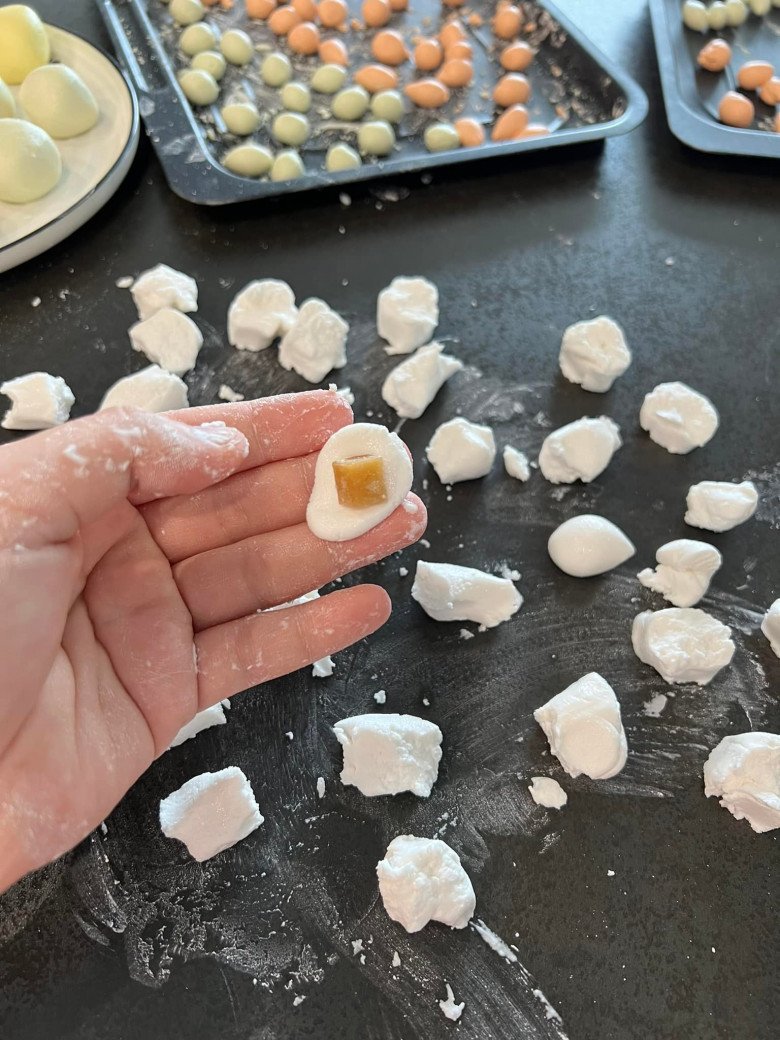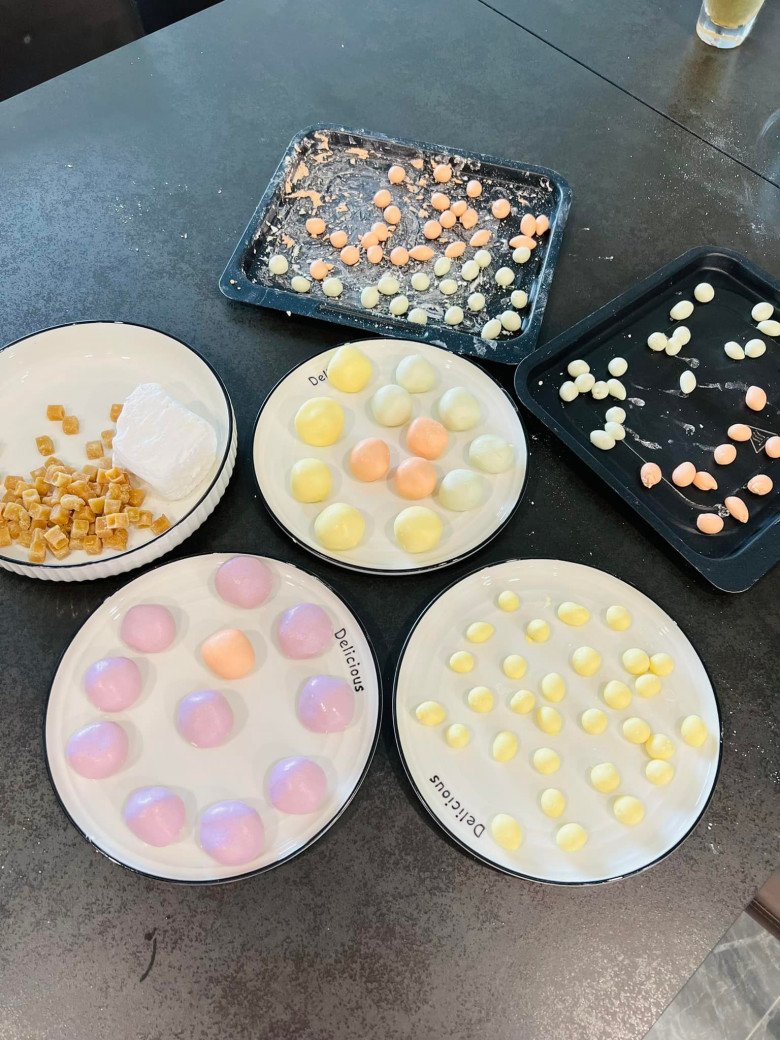 How to cook a cake:
Method 1: Bring the water to a boil in a saucepan, add the cake balls one at a time, and when the cake is done, remove it to a bowl of cold water until it cools down and then remove it on a plate. Note, it is recommended to boil the colors separately so that the cake colors do not mix with each other.
Method 2: Steamed cake
Boiled floating cakes are delicious and beautiful, steamed cakes are even better. The secret to steaming beautiful cakes without melting is to heat a steamer or boil water for 5 minutes first, then add the cake and steam for 10 minutes.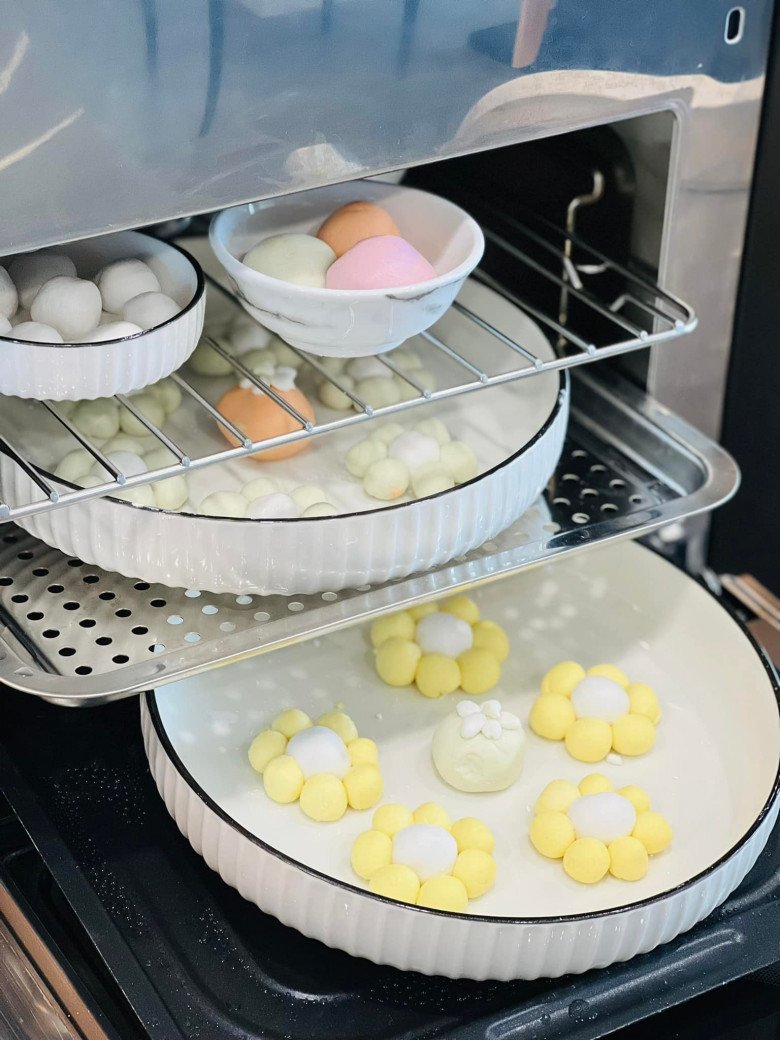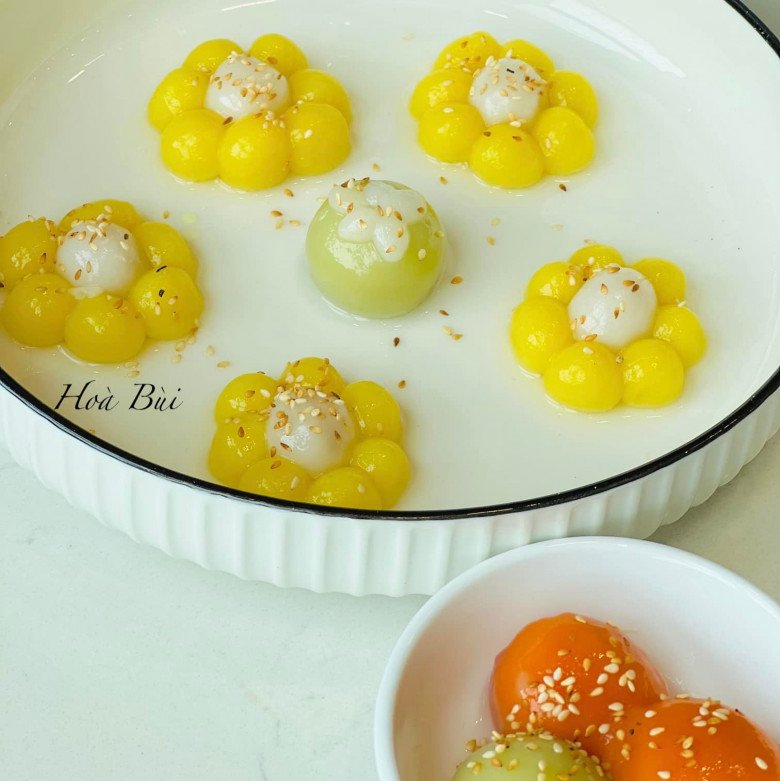 Eat dry, sprinkle sesame or boil water with brown sugar + sticky rice leaves for fragrant chan if you like.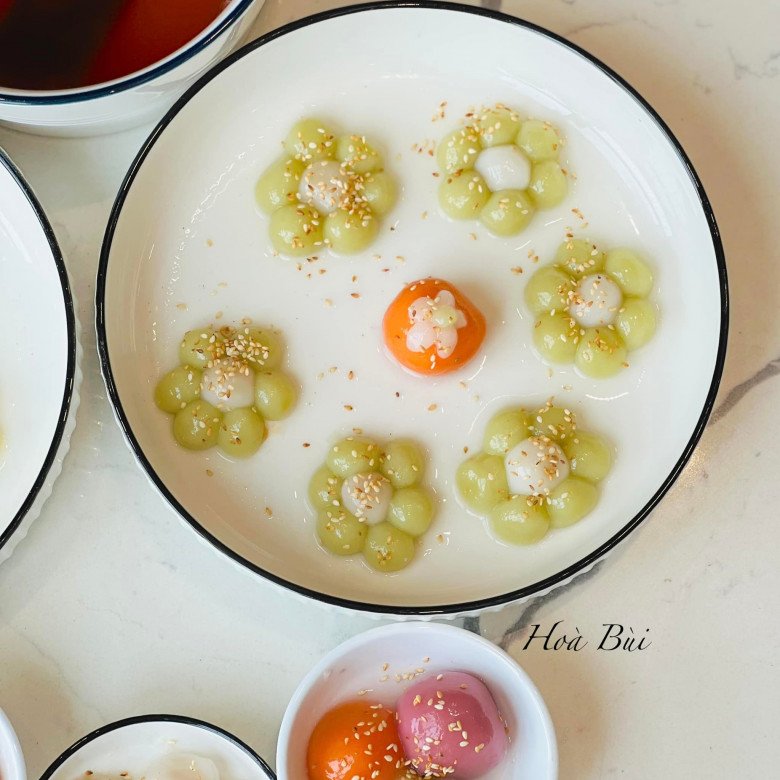 You are reading the article
My mom told me how to make a five-color floating cake with beautiful, round balls that don't break
at Blogtuan.info – Source: Eva.vn – Read the original article here