Business
Seeing you earn 200-300 million dong as a freelancer, I also followed, fell back when trying hard to earn tens of millions/month
At a glance, freelancer seems to be an ideal job: there is no limit on hours and locations, you can become your own boss, free to choose the projects you want to participate in. family.
However, as a freelancer with 'seniation' of 5 years, I would like to affirm: Life is not as rosy as you think. Be prepared, lest you become disillusioned and become a bum without a job – like me in the early days. Like me, seeing my best friend working as a freelancer is so successful, one month, the source of money pours in up to 200-300 million VND, I am also greedy, jumping out of a stable job, earning a more regular income. tens of millions/month to 'follow your example'. Who knows, after 2 months, I was beaten by a freelancer. Working hours are chaotic, stomach pain torments me "on the shore to the field"; money, most importantly, in the first few months, I didn't have any jobs, the money was not paid, so I had to borrow everywhere to "stand up" through the crisis. Even at that time, I bought and stocked up on instant noodles in case I ran out of pocket.
Somehow, I made my way through my freelance years and gradually got a better life. The most poignant thing I have learned is: If you are not disciplined enough, do not foolishly step into that 'dangerous profession'.
Here are a few 'insider' lessons when stepping into becoming a true freelancer.
Unstable workload and income
One of the biggest benefits of being a freelancer is the freedom of time. As a freelancer, you have the right to arrange your own schedule according to your wishes instead of going to the company every day to work from morning to afternoon.
However, in order to have that freedom, you will have to accept that your job will be precarious and unstable compared to those who work in the office, especially in the early stages of your career. There will be times when you are extremely busy, your head is dark and you still can't finish your work, but there will also be times when you are almost "unemployed" because no customers come. Income also increases and decreases erratically.
To overcome this, a freelancer needs to learn effective spending management skills, as well as know how to promote themselves and expand relationships with clients to always have a stable income.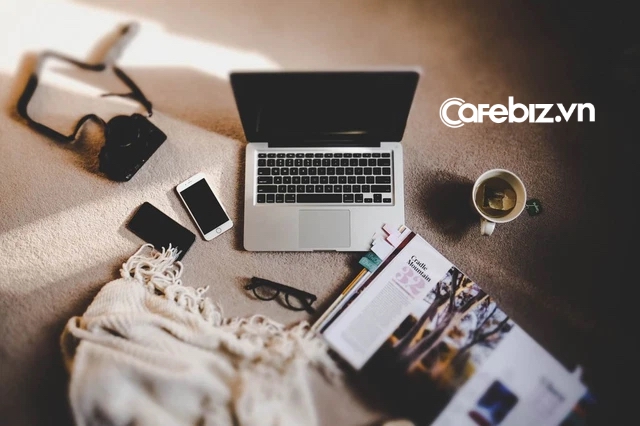 You will have to interact with many types of people
When it comes to freelancers, people often think of self-employment. Self-control, not having to listen to orders or see the faces of their superiors is the reason why many people want to pursue this path. However, once you step into the freelancer world, you will realize that, it is not that you do not have a "boss", but instead of just one person, you will have many "boss" under the name of Client.
Of course, working with many clients means that you will have to deal with many different types of people with different personalities, and not everyone is nice and polite. Having to exchange and cooperate with opposite clients is also part of a freelancer's job. Not to mention the fact that sometimes you also encounter customers who are slow to pay, or try to take advantage of you. Therefore, communication skills and handling social relationships are essential to succeed as a freelancer.
Self discipline is not easy
Freelancing offers a lot more freedom and comfort than working in the office, but it is also a big challenge for your discipline. As a salaryman, even if you are not a good self-manager, it is not difficult to get into the framework of the office environment because there are always superiors and colleagues on the side to urge and supervise. .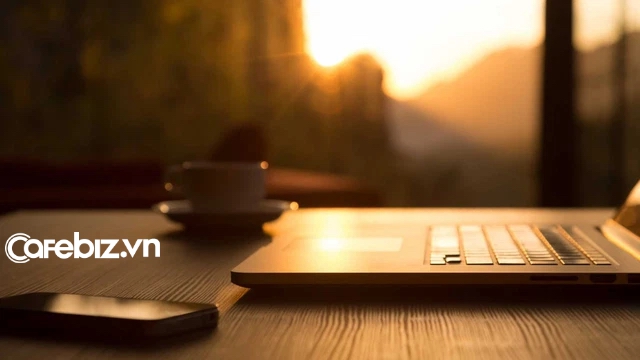 However, being a freelancer means that you will have to work from home alone every day, can you focus on working effectively while having so many entertainments around? If you're not confident in your ability to control yourself in the face of distractions, becoming a freelancer may not be the right path for you.
Success will not come overnight
Persistence is an indispensable virtue if you want to be successful in any field, and freelancing is no exception. Don't choose this route if you just want to get rich quick, as everything needed to be a successful freelancer, from skills and work experience to a network of clients, needs to be built accordingly. time.
The early stages of starting a business are always the hardest and most discouraging for freelancers, but if you believe this is the path you want to pursue, build a clear and consistent career path. If you keep following the chosen path, you will surely taste the sweet fruit of success one day
(Barcode)
https://cafebiz.vn/goc-tu-dao-ho-chon-minh-thay-ban-kiem-duoc-200-300-trieu-dong-khi-lam-freelancer-toi-cung-hoc-theo- russian
By Business and Marketing
You are reading the article
Seeing you earn 200-300 million dong as a freelancer, I also followed, fell back when trying hard to earn tens of millions/month

at
Blogtuan.info
– Source:
cafebiz.vn
– Read the original article
here