Life Style
Xã Hội
The loneliness and belated regret of a criminal who has been on the run for nearly 17 years
Bringing customers across the border to Laos to buy drugs
The trial of Khun Van Duong, SN 1976, resident of Ta Ca commune, Ky Son district, Nghe An province for the crime of illegal trading in drugs took place quickly because most of the defendants admitted their crimes. For nearly 17 years, this man was almost empty-handed. His escape journey also encountered many hardships and sadness. If he had dared to face the behavior he caused, perhaps his life would have been different.
Living in a mountainous commune in the border district, he often goes to Laos where his brother lives. Because they often go back and forth, Duong knows that his brother has a connection to buy drugs. On October 15, 2005, two women, Lu Thi Tam and Lo Thi Thuy, came to Duong's house to ask for them to go to Laos to buy drugs. Having a customer buy drugs, Duong used his car tattoo as a buoy to cross the Nam Mo River to bring the two guests to his brother's shack in Laos to ask to buy drugs.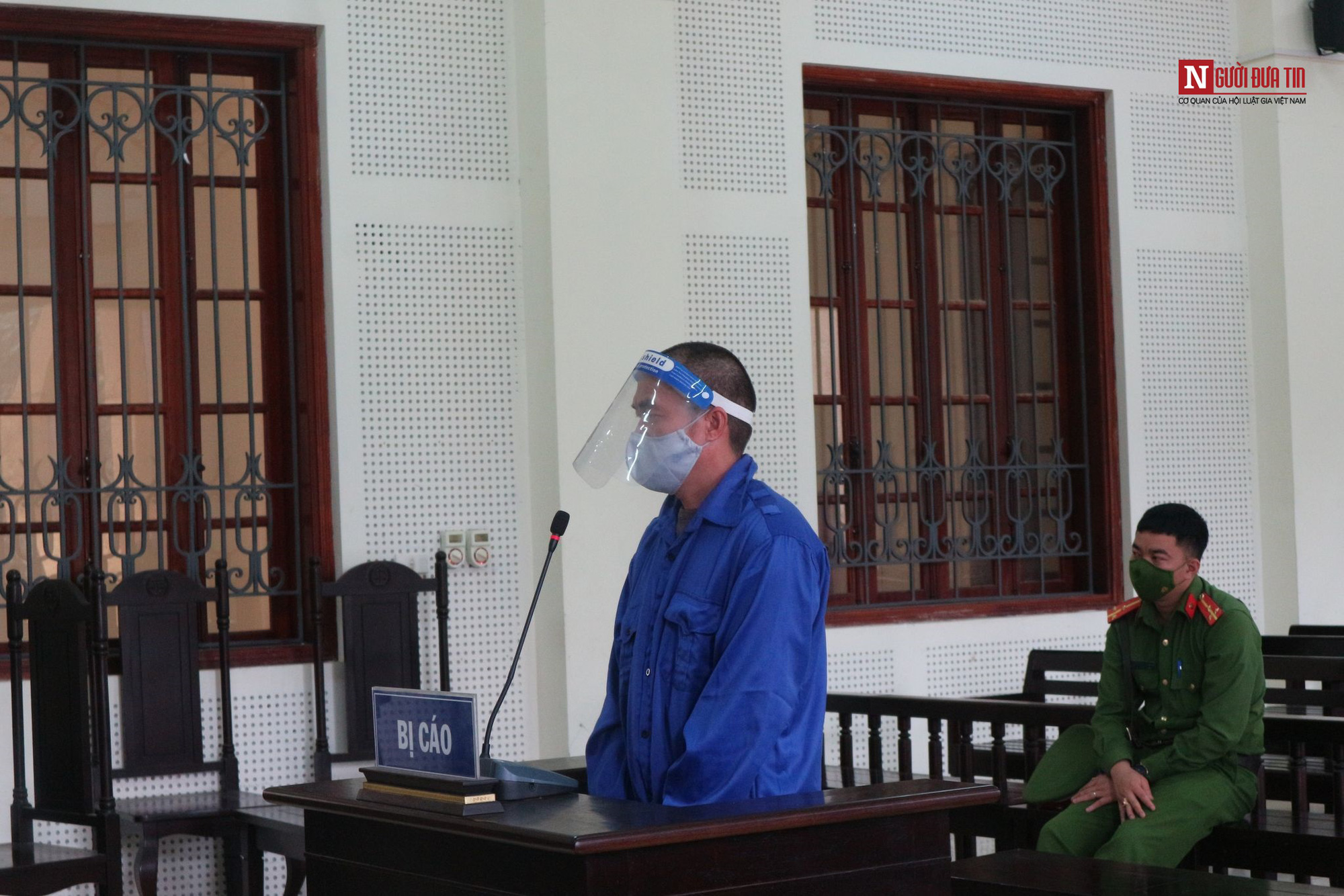 Defendant Khun Van Duong confessed his crime
Someone asked, Duong's brother took the guest to meet the Laotian, bought 2 heroin cakes for 9,200 USD (equivalent to more than 146 million VND). Fearing high wages, the two liar women could not buy drugs and only paid the Duong brothers 100,000 VND.
Then, on October 22, 2005, Tam alone went to see Duong's brothers and continued to ask him to take them to Laos to buy drugs. With the help of the Duong brothers, Tam was able to buy 2 cakes of heroin (more than 700 grams) for $9,200. In this sale, Tam paid Duong and his brother 400,000 VND each.
The next day, when Tam was delivering drugs to customers, the police arrested him. From Tam's testimony, the Nghe An Provincial Police Investigation Agency arrested and prosecuted the accused against the subjects related to the case.
Knowing that the incident was revealed, Duong fled to Laos. After 17 years of hiding, on November 3, 2021, Duong was arrested under a wanted order at the Nam Can international border gate area (Ky Son district, Nghe An). The investigating agency determined that Duong was responsible for buying and selling more than 700 grams of drugs.
Late regret
At the trial, defendant Khun Van Duong admitted all of his crimes. Defendant Duong said that because of panic and fear, when he heard that his brother was arrested, he fled to Laos. The defendant said that at that time, because of limited legal awareness, he agreed to lead people to buy drugs. The amount of 100,000 VND in the first mission, Duong used to buy food for his family. The second time received 400,000 VND.
"Because they thought of taking them to Laos, they traded drugs on their own without any connection, so they took a risk. The amount of money they give, the more they receive, but the defendant does not ask for much. The defendant at that time had limited awareness, so he took the risk. Defendant regrets it. Because of the panic, when his brother was arrested, the defendant ran away. The defendant hopes that the jury will reduce the crime so that the defendant can return to rebuild his life soon", defendant Duong choked on his voice.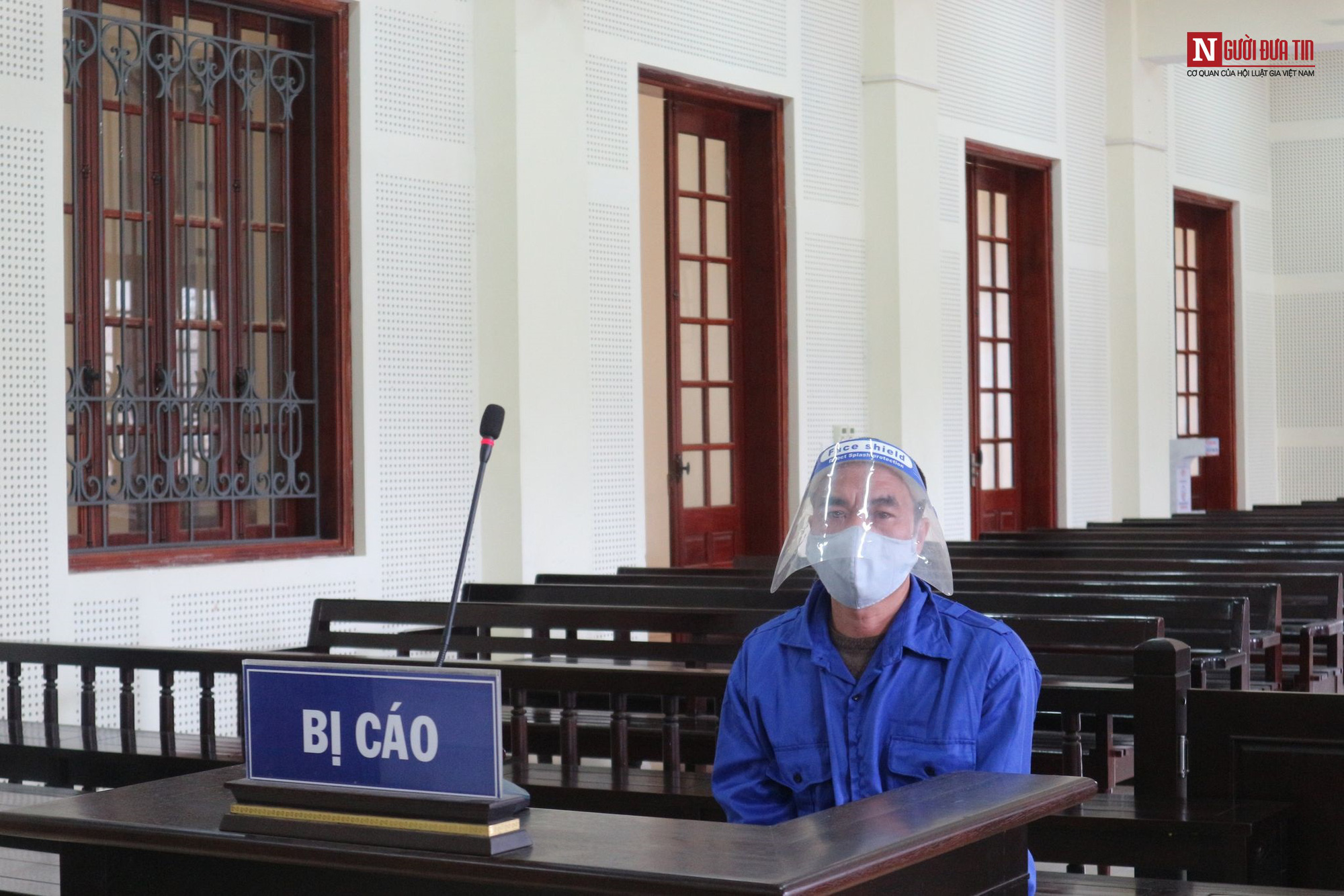 During the deliberation, defendant Duong sometimes looked down at the auditorium to see if anyone was familiar. According to Duong, when he was on the run, he went to Laos to stay with an acquaintance. At that time, Duong's first child was 1 year old. "Seven years on the run, listening to the news at home, my wife took the child away and got a new husband. I feel so abandoned. However, such a missing husband cannot blame his wife. I feel very sorry for my child. If I had dared to face the law, my family would not have been separated," Duong Ngan said with tears in her eyes.
During his escape, Duong lived in anxiety every day. Homesickness, missing loved ones is always in his mind. Duong makes a living from all sorts of jobs and struggles to get by. Many nights he stayed awake for fear of the day he would pay the price.
What Duong feels most sad is that since the day he was arrested, he has no relatives to visit. "Seeing people in the detention center visit by relatives makes me feel very sorry. Being visited by relatives is a great encouragement for inmates like me. But, the consequences like today are my own. My parents are also old, I just want them to be safe and healthy …", Duong's eyes turned red.
After comprehensively reviewing the case, the trial panel sentenced defendant Khun Van Duong to 17 years in prison for the crime of illegally trading in narcotics. Receiving a sentence commensurate with the crime he committed, Duong sadly lowered his face to the ground. That was the price Duong had to pay for his crime.
You are reading the article
The loneliness and belated regret of a criminal who has been on the run for nearly 17 years

at
Blogtuan.info
– Source:
Kenh14.Vn
– Read the original article
here