Exploding car tires while moving can be dangerous for the driver, because then the steering and control of the vehicle is not at will. According to the US Highway Administration, every year there are about 90,000 tire explosion accidents in the US related to tire bursts and cause serious damage.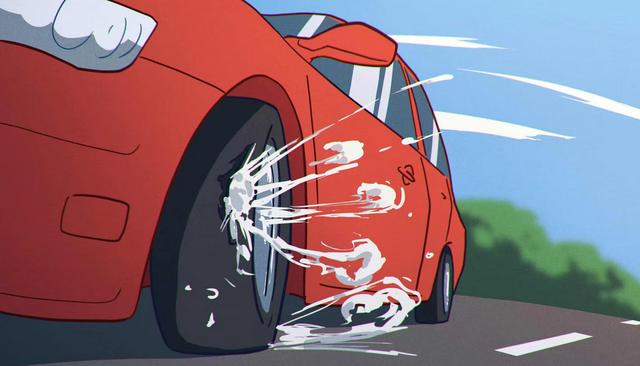 Car tire explosion can cause serious accidents – Photo: Zotubi
The driver can do a few things to control the car when the tire is blown:
Step 1: Keep calm
Drivers should take a deep breath to stay calm and have the best way to handle bad situations. The driver should not step on the brake and steer to the side because this can cause the car to lose control. Therefore, as soon as a car tire is detected, the first thing the driver needs to do is take a deep breath.
Step 2: Hold the steering wheel tightly
To prevent the vehicle from changing direction too quickly, the driver needs to keep a tight grip on the steering wheel. When keeping calm, the driver needs to focus on controlling the vehicle, instead of trying to stop. Because the tires have blown, steering has also become much more difficult, the steering wheel can constantly turn left or right, so the driver needs to keep a tight grip on the steering wheel.
Step 3: Keep the steering straight
Regardless of which direction the vehicle is moving forward, the driver should stay straight instead of trying to steer in the desired direction. If you steer in the opposite direction, the driver will not be able to fully anticipate what happens when the vehicle acceleration is too great.
Step 4: Release the accelerator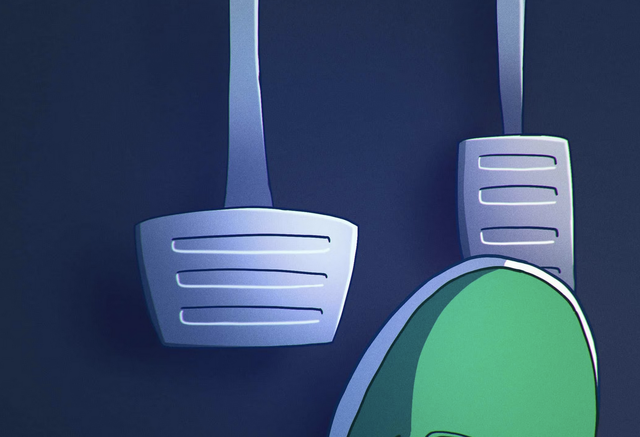 Maintaining the accelerator pedal helps the car move more stable – Photo: Zotubi
When you have firmly held the steering wheel and maintain a straight line, the driver should let go of the accelerator. The car still moves evenly, the driver is easier to control the situation than trying to slow down or brake.
Step 5: Brake gently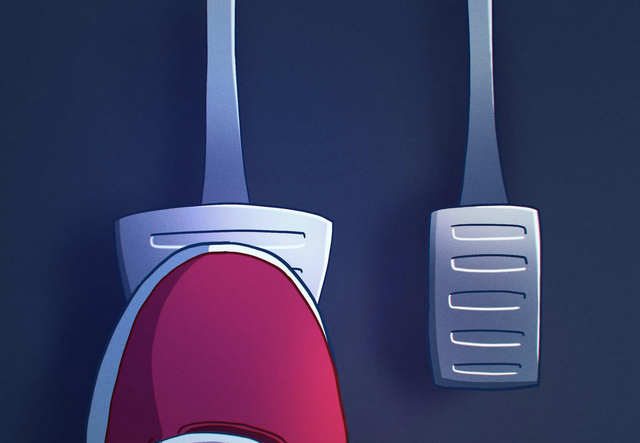 Brake gently instead of suddenly braking – Photo: Zutobi
After releasing the accelerator, the car starts to slow down and the driver still needs to keep the steering wheel straight. To continue to slow down, the driver should brake gently at this time, do not brake suddenly. Braking too soon or too quickly will cause the driver to lose control of the vehicle because the braking force to the wheels is no longer uniform.
Step 6: Pull over to the curb
When the vehicle slows down significantly, the driver should pull over to the side of the road and replace the wheel.
However, before needing to handle the situation of tire explosion, the driver should pay certain attention and check to minimize bad situations. Vehicles need to have their tires checked regularly, the tread depth should be about 0.15 cm.

https://autopro.com.vn/6-buoc-an-toan-co-ban-can-nho-neu-xe-no-lop-khi-dang-chay-toc-do-cao-2022040123132989.chn
You are reading the article
6 basic safety steps to remember if your car tires out at high speed

at
Blogtuan.info
– Source:
autopro.com.vn
– Read the original article
here