eSport
Văn hóa xe
Branded "inlaid" diamonds are not as good as the collection of antique cars and a house with 2 facades of 28 billion VND
As a popular hot male rapper in Vietnam, especially Binz's reputation rose like a kite after the Vietnamese Rap program. Rapper 8X is also estimated to be one of the rappers with the highest salary and income level.
In a talk show attended with Soobin, Binz revealed that he lived in a house of 28 billion dong. Besides, Soobin also said that the number 1 rapper in Vietnam also intends to buy more.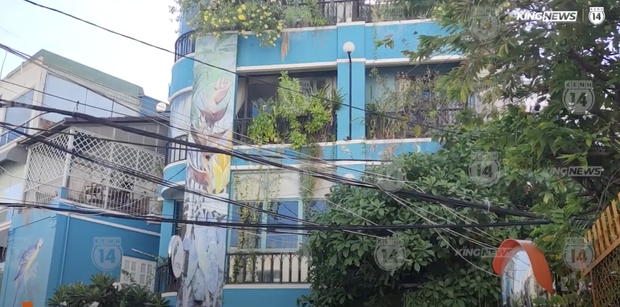 An outside corner of Binz's house has a "dusty" style, very good.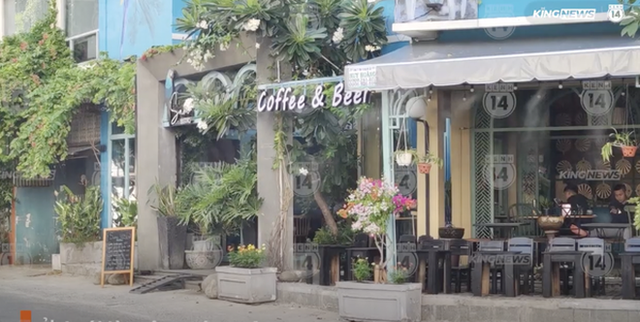 The lower floor of the house serves business – restaurant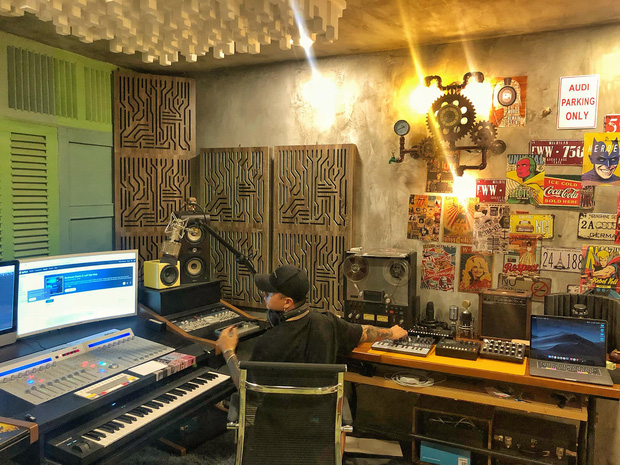 Artistic music production space with huge music equipment.
No need to say much about his fortune, Binz still makes fans "admiring" through the outfits and accessories he uses.
Play antique cars
In Binz's MVs, he often appears with luxury cars like BMW i8 or Lamborghini Aventador. But in real life, the original rapper Gia Lai chooses a classic car Mercury Cougar. This car was produced in 1967-2002 with a muscular American style.
Binz's Mercury model belongs to the 1968 model year. It used to "back" Binz on "Rap Viet" season 1, the show brought his name closer to a wider audience. Thanks to the program effect, the salary price of many rappers also increased. Notably, around the end of 2020, Binz's salary level will reach 300-400 million VND, depending on the program.
He bought this car through a classic car player in Ho Chi Minh City in July 2019. Initially, the car had a red exterior. After buying, Binz has repeatedly "changed clothes" for the car to be pink and black.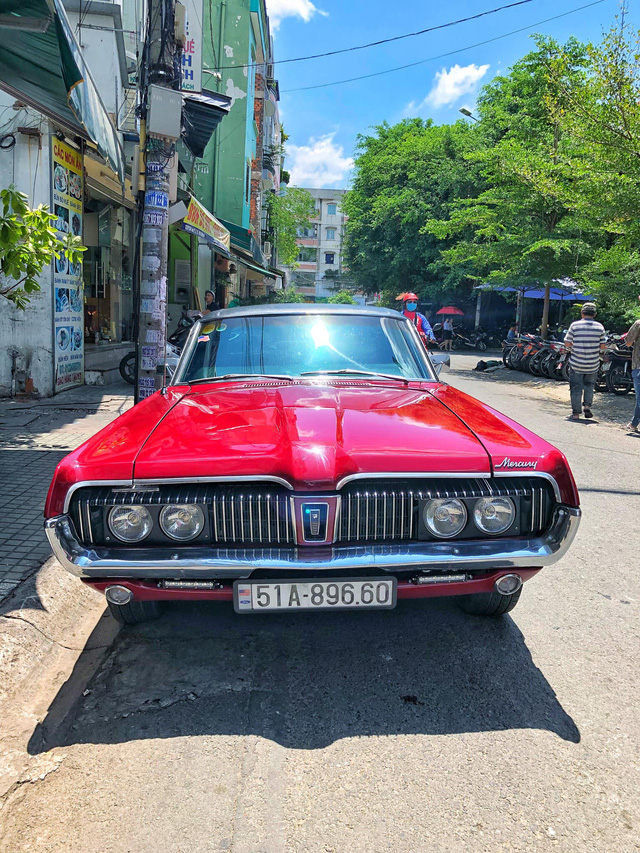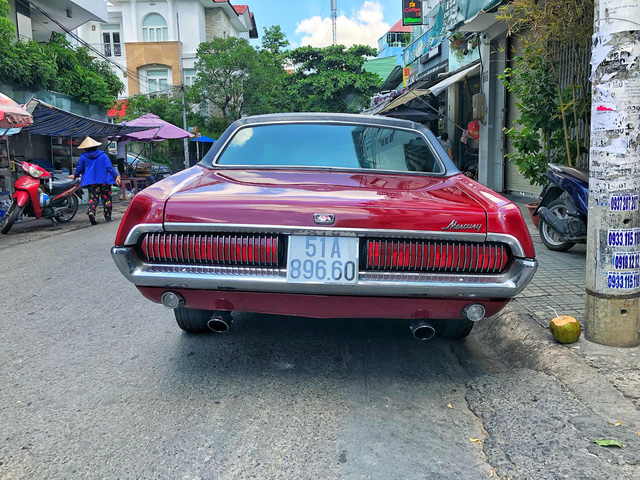 The original classic car had a red exterior.
The unique feature of the car lies in the headlight cluster. When closed, it is hidden inside, creating a solid array with the body. The car is also chrome plated with a number of details, including rearview mirrors, front and rear bumper covers, exhaust pipes and bars on the grille.
Binz's car model is valued at about 1 billion VND. Before buying the Mercury Cougar, Binz also owned an antique Vespa and a restored antique motorcycle.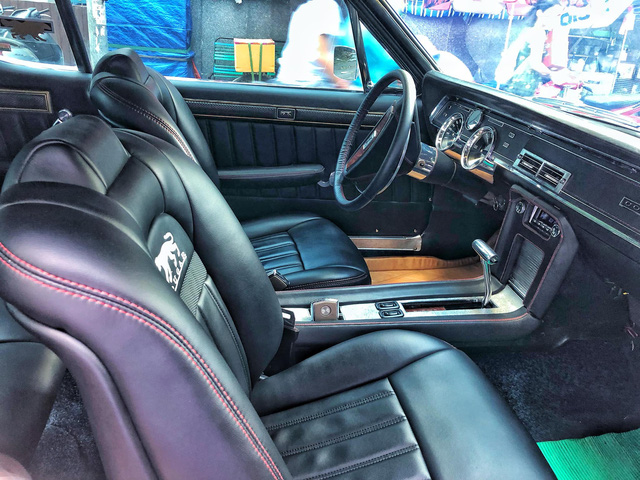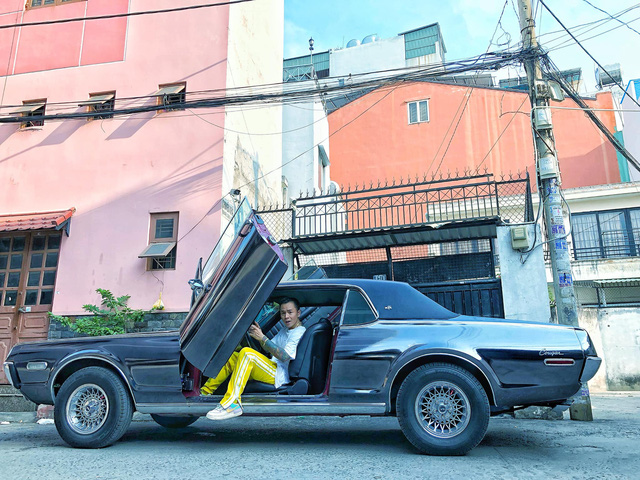 Binz repeatedly "changed clothes" for the car.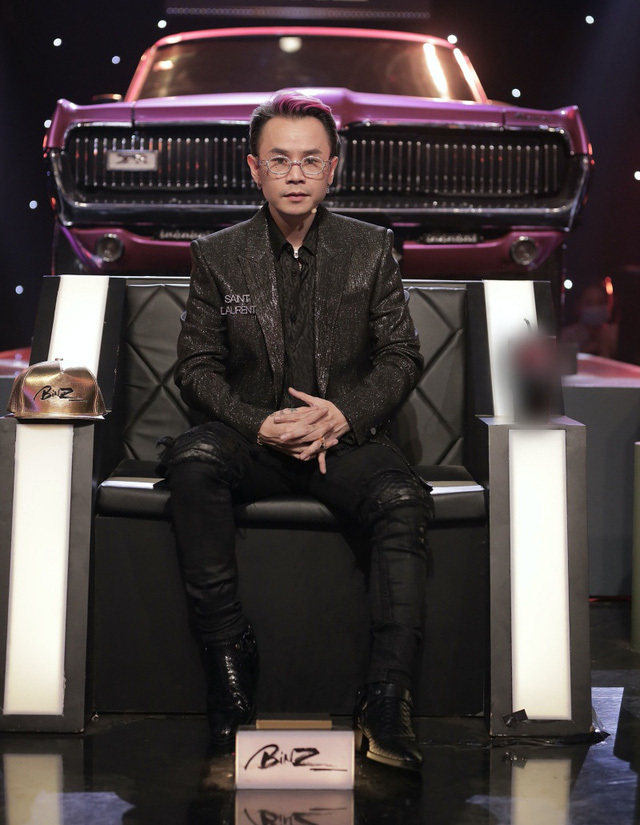 The classic car "backs up" for Binz on the show.
Diamond jewelry collection
In addition to his hobby of playing classic cars, Binz also actively wears diamond jewelry. Many times the original rapper Gia Lai appeared in public with luxury accessories, showing his willingness to play.
Necklaces, chain bracelets, eyeglasses or watches in gold and diamonds are typical accessories on Binz's outfit.
In 2021, he often appears with a full-face hood, with one studded with sparkling stones.
According to Highsnobiety, rap is always about struggle, and jewelry in rap has always symbolized getting out of that struggle. At the same time, rap is a genre of music for those who have never thought that one day they can wear precious stones on their body. Therefore, when achieving success, rappers use accessories to assert themselves.
Binz often mixes many diamond chains.
Binz also shows off many times that he wears a diamond-encrusted grillz (tooth jewelry). This is a jewelry that is loved by many domestic and foreign rappers. This accessory increases the impression and personality of the experiencer.
The experiencer can choose to wear the grillz on one tooth, part of the jaw or the whole tooth. To build a grillz, a jeweler needs consultation, dental impressions with plaster and waxing. Then it is casting finished products from gold, silver or studded with diamonds and precious stones. Depending on the requirements and materials of the product, the grillz costs from a few million to hundreds of millions of dong.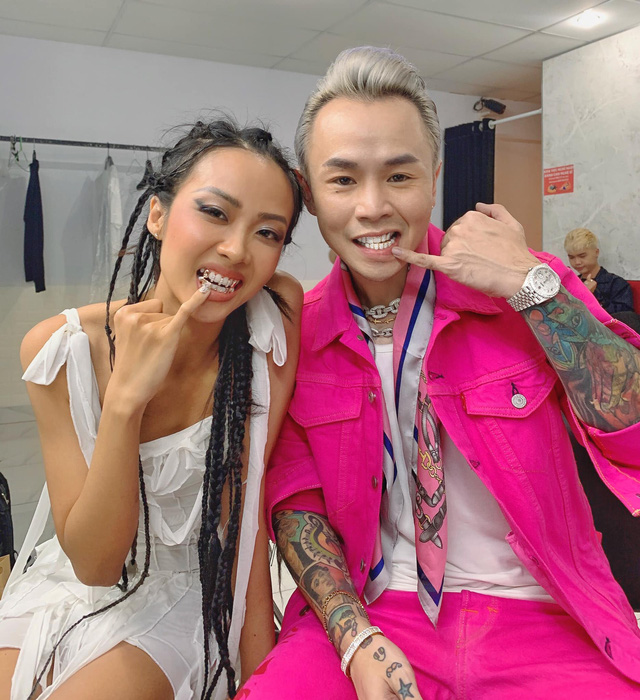 2 rappers Suboi and Binz showed off their diamond grillz.
Invest in fashion
Binz also repeatedly invested tens of millions in fashion. He once attracted attention when wearing a stone-encrusted hood with a suit and sneakers, both of Gucci.
The shirt GG Jacquard Jacket Binz wears costs about 68 million VND. Meanwhile, the male rapper's Gucci Flashtrek is priced at about VND 30 million.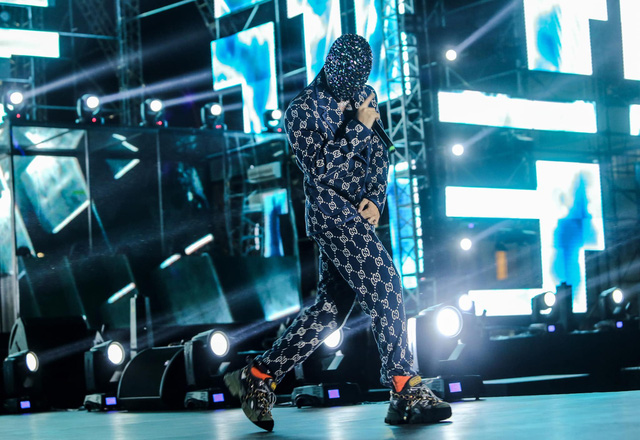 Binz wears an outfit with Gucci shoes.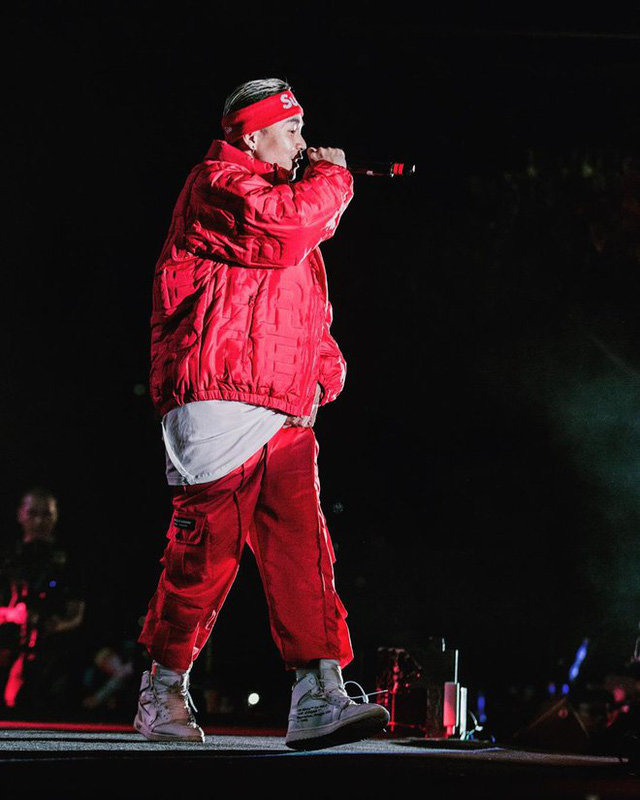 The Jordan 1 Retro High Off-White pair on Binz's feet was once sold for about 89 million dong on the resale market.
The male rapper also wore Super Queen Multicolor shoes from Dolce & Gabbana on "Rap Viet". The sneakers cost more than 15 million VND. He combined the outfit with the main pink – red tone. The total value of Binz's costumes is more than 42 million VND.
In another episode, he aired with a tiger print bomber jacket from the brand Dsquared2, priced at more than VND 30 million. Meanwhile, the jeans cost nearly 16 million dong.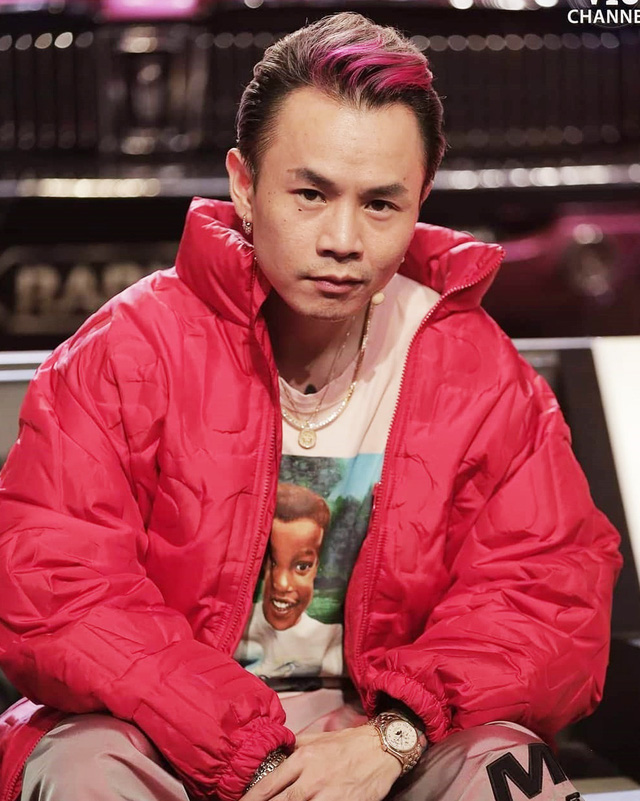 Binz wore a jacket of nearly 13 million VND, combined with a T-shirt of more than 5 million VND and pants of nearly 9 million VND.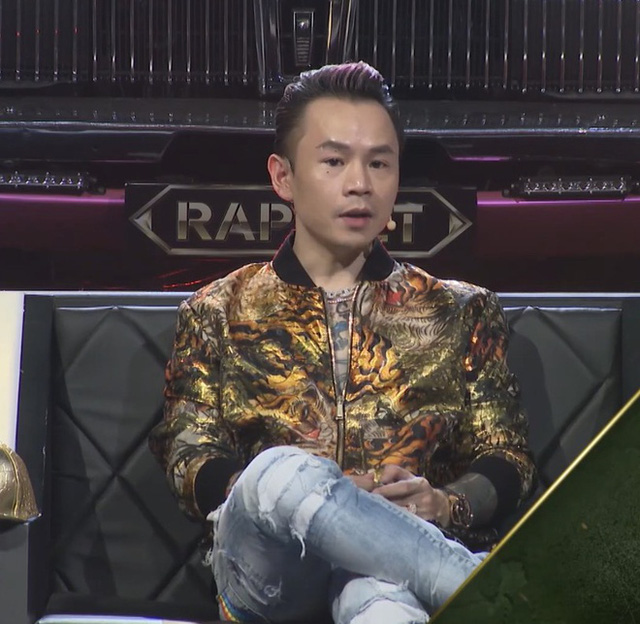 Binz's velvet jacket costs more than 30 million VND.
Binz used to wear a costume worth nearly 1 billion VND in the last episode of the show. The gold Rolex model is the most expensive item.
In his hand he wears a Day Date 36 118348 in gold, with diamonds on the dial and bezel on the final episode of the show "Rap Viet" season 1. This wrist accessory costs no less than 910 million VND.
This is not the only Rolex model Binz has ever worn. In the MV "Bigcityboi", the male rapper wears a watch with the reference number 18238 of the Swiss company, priced at about 388 million VND. The accessory model stands out with its 18K gold-plated appearance, encrusted with diamonds.
Also in this music video, he is not afraid to show his level of play when wearing headphones and sneakers molded in 14K gold.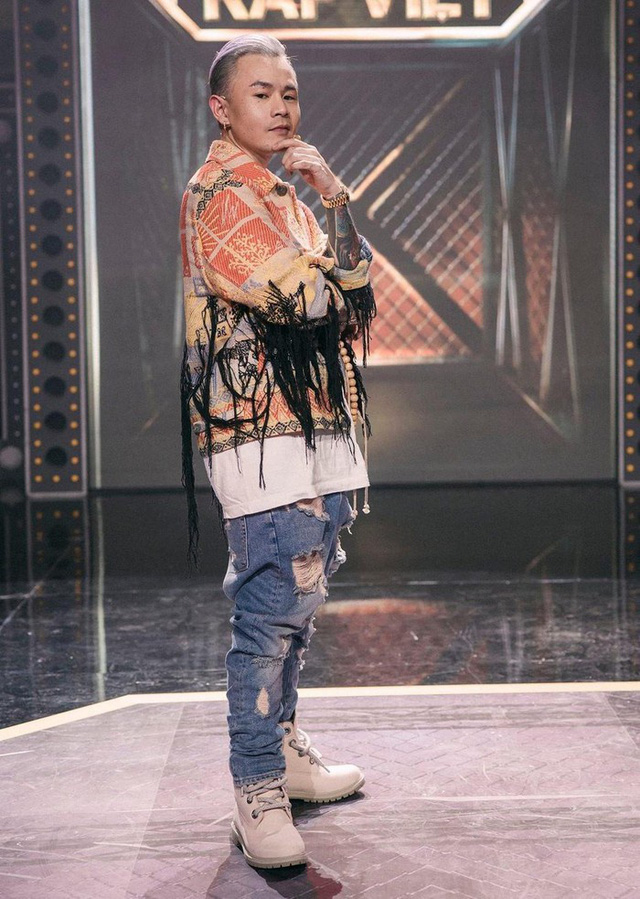 Binz's outfit is worth nearly 1 billion VND.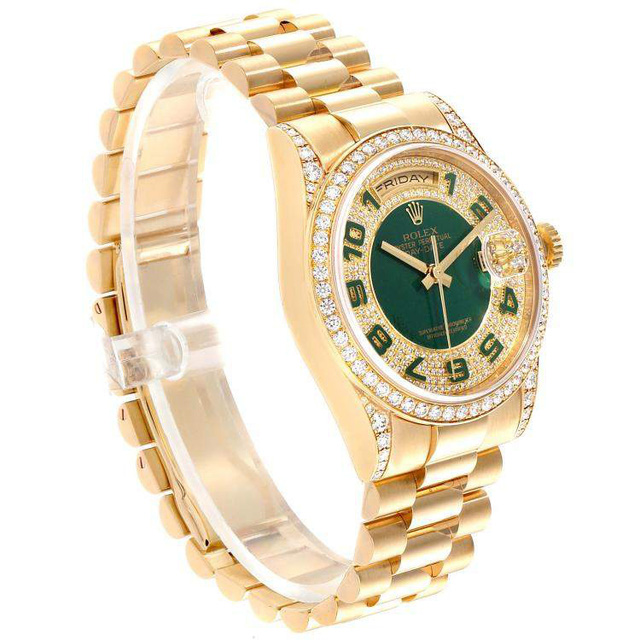 Binz diamond-encrusted Rolex watch.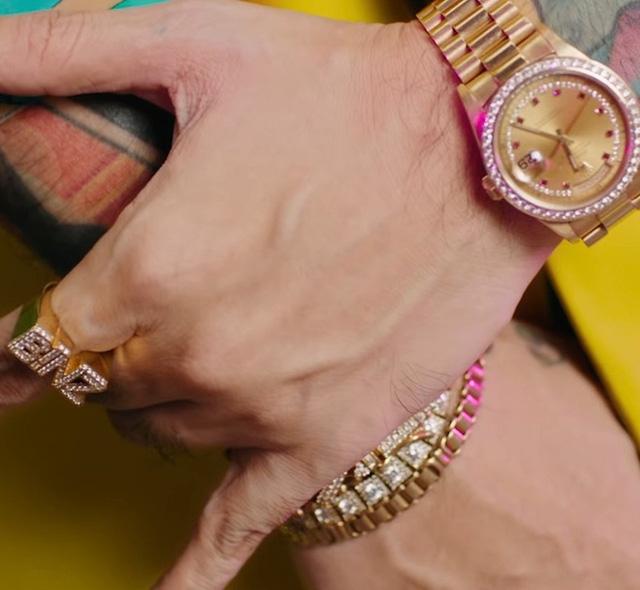 Binz's Rolex watches cost nearly 400 million VND.
synthetic
https://cafef.vn/cuoc-song-nhu-ong-hoang-cua-rapper-so-1-viet-nam-kim-cuong-hang-hieu-dat-day-minh-cung-chua-bang- bst-o-to-co-va-can-nha-2-mat-tien-28-ty-20220404120142896.chn
You are reading the article
Branded "inlaid" diamonds are not as good as the collection of antique cars and a house with 2 facades of 28 billion VND

at
Blogtuan.info
– Source:
autopro.com.vn
– Read the original article
here