Mentioned Mrs. Tung (real name Le Thi Huyen Anh, born in 1993) the audience will immediately remember a beautiful, hot girl who used to "storm" on social networks many years ago.
The impulsiveness of her youth caused Ms. Tung to face many consequences, but also became a turning point for her to improve herself, become more mature and stable in life.
Currently, although it is no longer a popular internet phenomenon like 9 years ago, Huyen Anh still retains her attraction to fans because of her beautiful and sexy appearance and interesting conversational style when interacting.
The 29-year-old beauty also admits that the business and real estate investment help her have a relatively good source of income. Currently, she has bought a quite spacious house in the central district of the city. Ho Chi Minh.
In addition, behind Huyen Anh's success, there is a rather special man. It was not a rich man or another man, but her biological brother – who had accompanied Mrs. Tung from the most difficult days until now.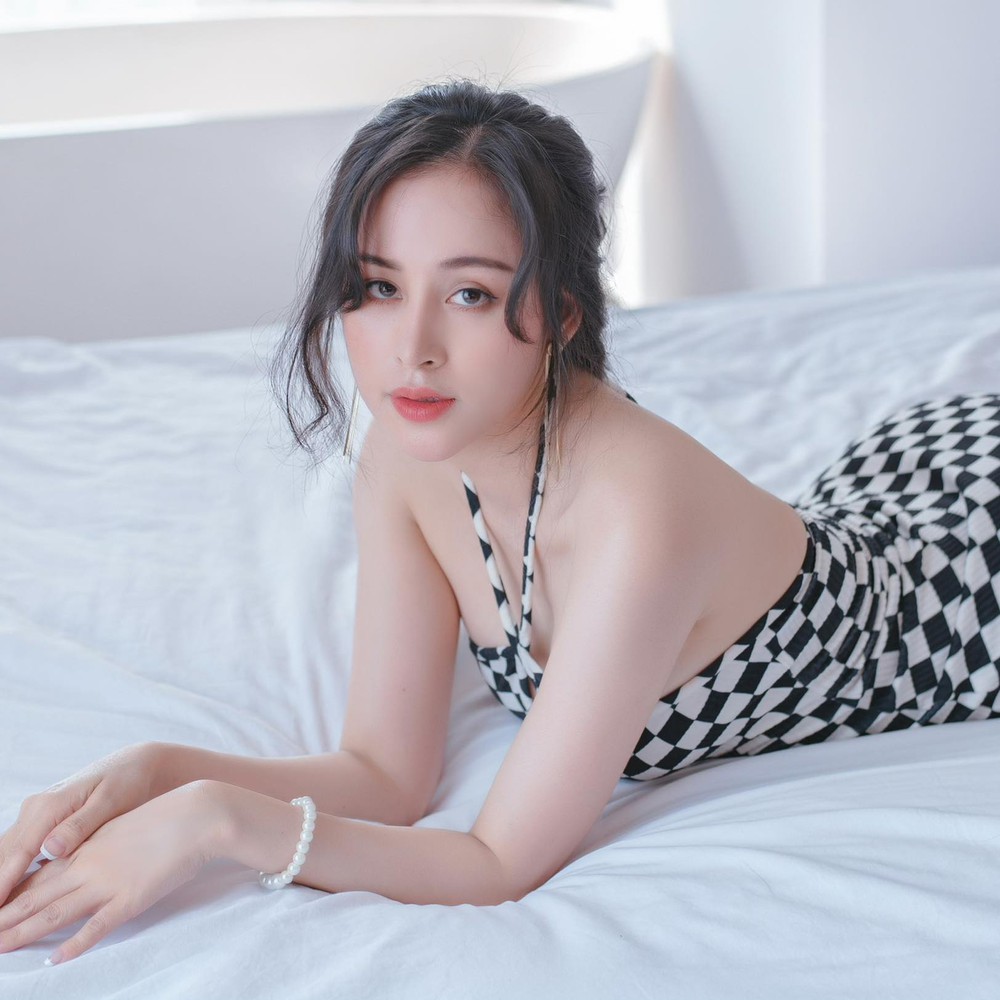 Bought my first luxury apartment at the age of 24
– Many people have the same question about the recent sexy images Huyen Anh shared on social networks. Is Mrs. Tung coming back with a new plan?
In fact, Huyen Anh, like many girls, likes to always appear beautiful. But not always Huyen Anh's image is as sexy as everyone sees it, depending on the time.
Huyen Anh knows how to choose the right outfit in the right place, in the right place, and has no intention of releasing a MV or anything! (laugh).
– It's been a long time since Huyen Anh appeared in entertainment products. What have you been doing all this time?

Huyen Anh is very fond of art, however, the 2 years of the epidemic caused many of her plans to be delayed. Besides, Huyen Anh's main job in real life is still investment and business.
– A few years ago, Huyen Anh revealed that she had bought a garage in Saigon and many other real estate. By now, has that fortune been much larger?

Huyen Anh bought his first luxury apartment at the age of 24. That was also the time when real estate was at its peak, it was profitable to buy it (calculated at market price).
Real estate is like that, let it be profitable, but Huyen Anh does not think that he will deliberately push the price up to sell to others.
That amount of assets is not much, now Huyen Anh's assets are also normal. Also thanks to the hard-working and thrifty Central people's character, they are also able to live.
Huyen Anh and his brother have been buying and selling for many years, and in 2021, they also bought their mother a house in a central district of Ho Chi Minh City. Ho Chi Minh.
As for the car, Huyen Anh doesn't have it, because I don't know how to drive (laughs).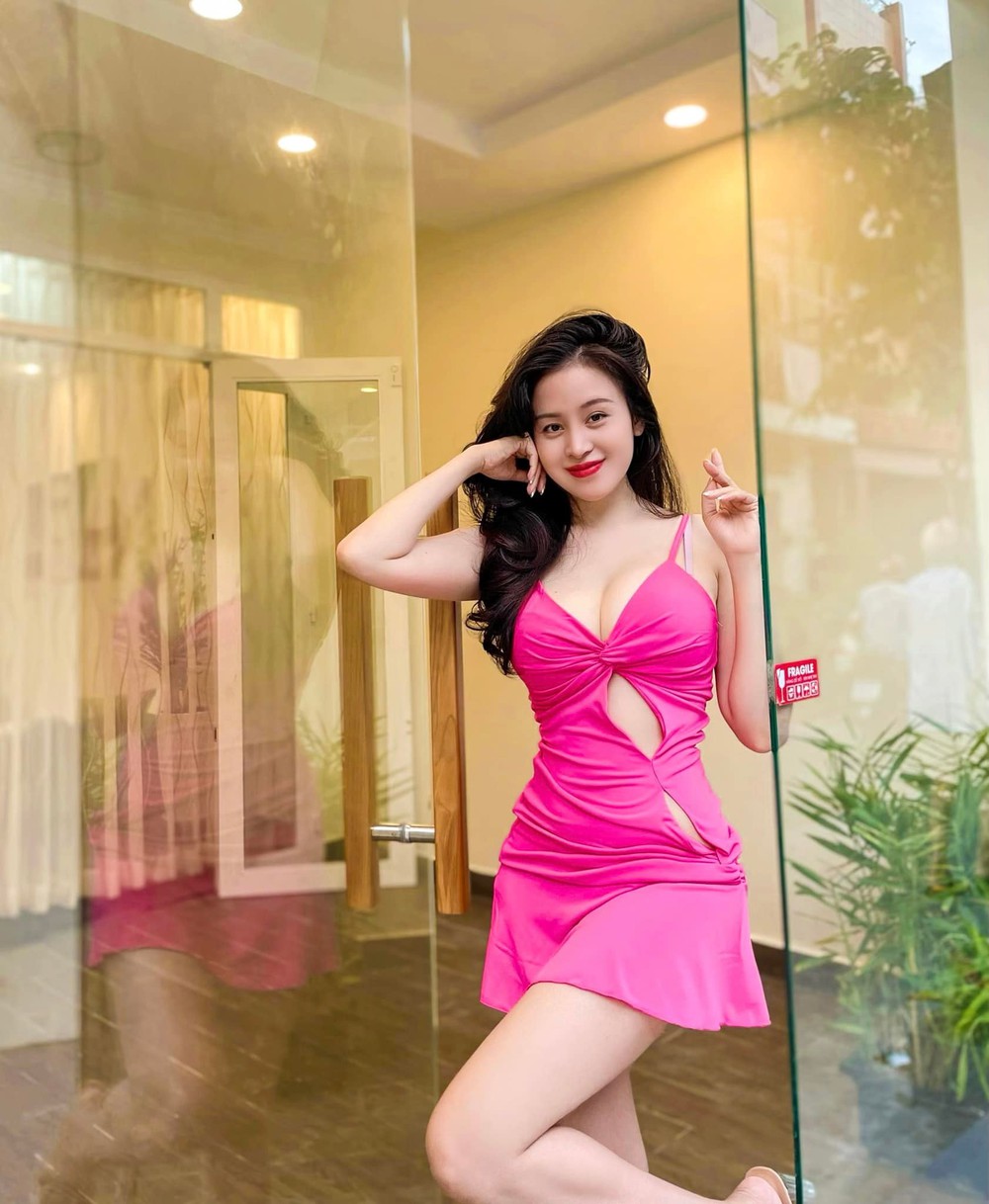 Huyen Anh took a photo in front of the house in the central district of Ho Chi Minh City. Ho Chi Minh in 2021
– Does life full of material make Huyen Anh no longer interested in showbiz?

That is not the case. Huyen Anh loves art very much. A little hint is that my family, including my mother, sing very well. I don't understand why I can't sing as well as my mother.
But Huyen Anh thinks everything should be natural, not competing to be more famous.
– Or are the images of Mrs. Tung in the past affected Huyen Anh?

Huyen Anh thinks the public has a more open view of fashion than before.
Nowadays, on social networks, anyone can express themselves through dancing, acting, comedy clips, people do it for fun, unlike before, just dress sexy, dance, and get talked about. right.
When Huyen Anh was 20 years old, he was too aggressive and impulsive, there were also controversial statements, thinking about it was too shy. But then think about human beings who do not make mistakes, Huyen Anh knows how to correct mistakes and everyone generously forgives Huyen Anh. Huyen Anh is very grateful for that!
The sexy, hot images of Mrs. Tung at the age of 29
Having a biological brother "depends on"
– Huyen Anh often encounters offers to make money from sensitive jobs? How do you usually react?

Huyen Anh met many sensitive invitations on social networks. Usually, I will block or immediately notify the police if I continue to attack messages, entice me to do illegal things.
– A lot of hot beauties in showbiz find refuge in rich and talented giants. Huyen Anh have you ever thought about this?

Who does what is their business, Huyen Anh does not pay much attention. Huyen Anh's job is to live well, work seriously in society and fulfill the responsibilities of a citizen.
Huyen Anh's biggest spiritual support is her family, her biological brother has always been with her 1:1 for the past 8 years on her career path and finding herself.
– Reveal a little, does Huyen Anh currently have a lover?

I have not been in love with anyone yet, I look quite friendly and funny but my heart is so hard to flutter for some reason.
If there is love, then I like to be a mature man and mature personality. Huyen Anh often admires guys who behave politely, kindly, and love children and animals.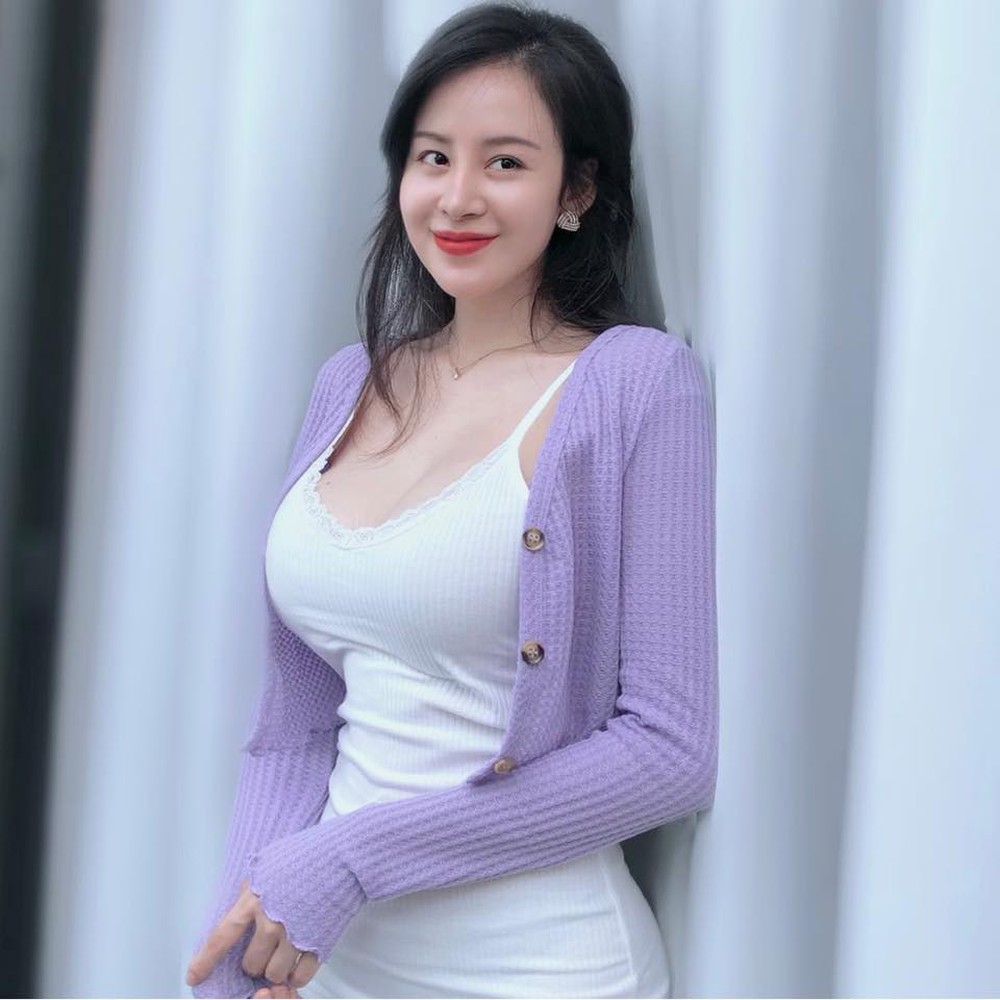 – Of the past love affairs, which love makes Huyen Anh suffer the most?

Suffering because of love, I have a few times. But it's over, Huyen Anh has forgotten all about it. Now that I think about it, anyone who has ever loved leaves a beautiful memory.
Huyen Anh is the type of person who lives to the fullest with love, sincerely with everyone, so there is nothing to feel guilty about.
– What is the secret for Huyen Anh to keep her youthful beauty and hot body forever?

When my soul is young, my spirit naturally releases youthful energy, but time is the enemy of women. Knowing that, I just live with the "enemy" and be calm with it, maybe it will make me 4-5 years younger (laughs).
– What about Huyen Anh's plan to settle down to get married and have children before the age of 35?

Huyen Anh never remembers saying this sentence (laughs). This plan is probably for Huyen Anh to go to do horoscopes, or go see a hexagram, but why does Huyen Anh wait for her future husband all the time but he hasn't appeared. Or am I being too picky?
Well, just keep waiting. Slow but sure. If you're too hasty to marry someone you don't love, they don't love you either, so it's very tiring to have 3 "flush" meals, and then go on social networks to fight again! (laugh).
https://soha.vn/ba-tung-o-tuoi-29-mua-nha-trung-tam-sai-gon-co-nguoi-anh-trai-ruot-nuong-tua-20220404073616537.htm
You are reading the article
Buy a house in the center of Saigon, have a biological brother "to rely on"

at
Blogtuan.info
– Source:
Soha.vn
– Read the original article
here