Giải trí
Hoang Yen Chibi recounts her most heartbreaking moment
I shudder every time I remember it. From that moment on, I vowed for the rest of my life not to let my mother do manual work like that again. From then on, my mother got whatever she wanted. I never said "no" to my mother again.
LTS: Multiply the topic Parents in my heart In VietNamNet newspaper, singer Hoang Yen Chibi wrote about a mother who sacrificed everything for her children and the incomplete marriage of her parents when she was 18 years old.
I was born in an ordinary family, my parents worked as workers in water supply and drainage factories. Every afternoon, parents sell grilled skewers at Nam Dong market. My sister and I kept going back to the market after school to study and wait for our parents to sell them and take them home.
At that time, my family was very poor, but my parents never let me be poor. I have a bicycle, have a uniform, go to school and have my parents pick me up. If I can't buy new clothes, I will buy "sida" clothes. (used clothes – PV) unique for me to wear. However, you still found out that my family is poor. They said to each other: "Son of Yen looks neat, but her parents are poor". I'm not gentle, I argue with my hands.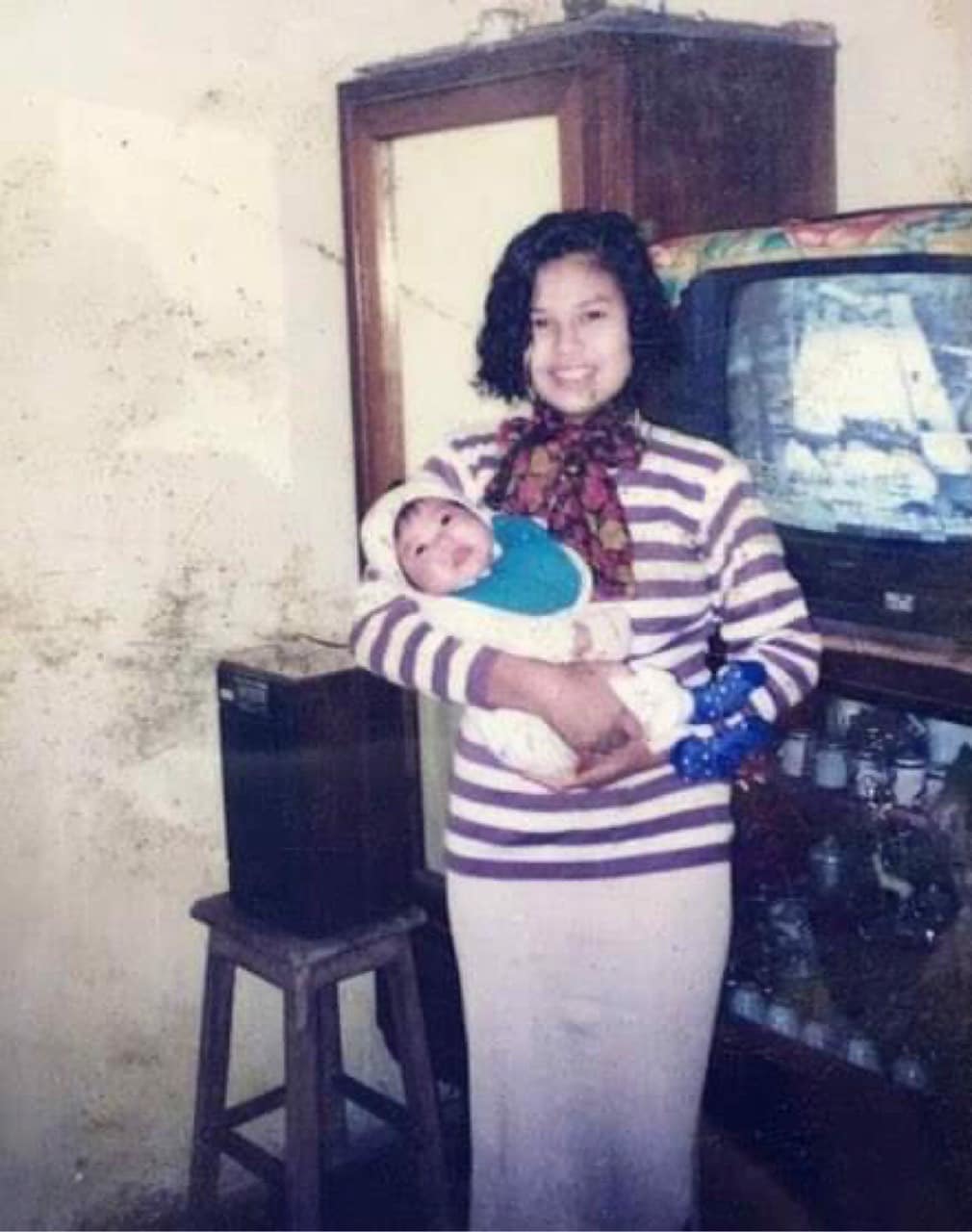 Hoang Yen Chibi in her mother's arms at a young age.
When I was in elementary school, my parents didn't give me money for gifts. In return, I always get 4,000 VND per morning from my grandmother, my grandmother, which is enough to buy 2 spring rolls.
In middle school, I went to acting a lot, my mother just bought a sewing machine to practice sewing clothes for me. Unexpectedly, my mother's clothes are so beautiful, many shops actively contact to order my mother to sew. Gradually, my mother became a seamstress. Some months, people order her mother thousands of clothes. I have to participate in the overtaking, rolling the ruffles, and attaching sequins to help my mother.
Mom sews clothes very quickly, can sew dozens of sets in just one night. I always remember the house so full of cloth that the car had to be left outside the door, sleeping with the cloth every night. The ground floor specializes in cotton fabrics; 1st and 2nd floors are silk, satin, glitter… I lived in "velvet" literally.
*
My parents, like many parents at that time, often thought "I'm sorry for the whip". Since I was a child, I have always obeyed, until about the age of 15-16, I was stubborn. For example, my mother was going to drive me to school, so I "dipped" right away: No, I drove myself to school today! My mother sewed clothes for a few years, saved up to buy me a Liberty, which is great even though I have a driver's license. That car is now a lot of money, but I still keep it. Sometimes when I think about it, I don't know why I was so spoiled back then!
The beating of my life was when I was in the alley 29 of Tan Lac Lane. Opposite the small alley is the church. Every Sunday, people sing hymns and ring the bells. I can't remember what I did to get my mother to beat me. Just remember the sound of people singing, the bell drowns out her voice Canary Crying because of being beaten…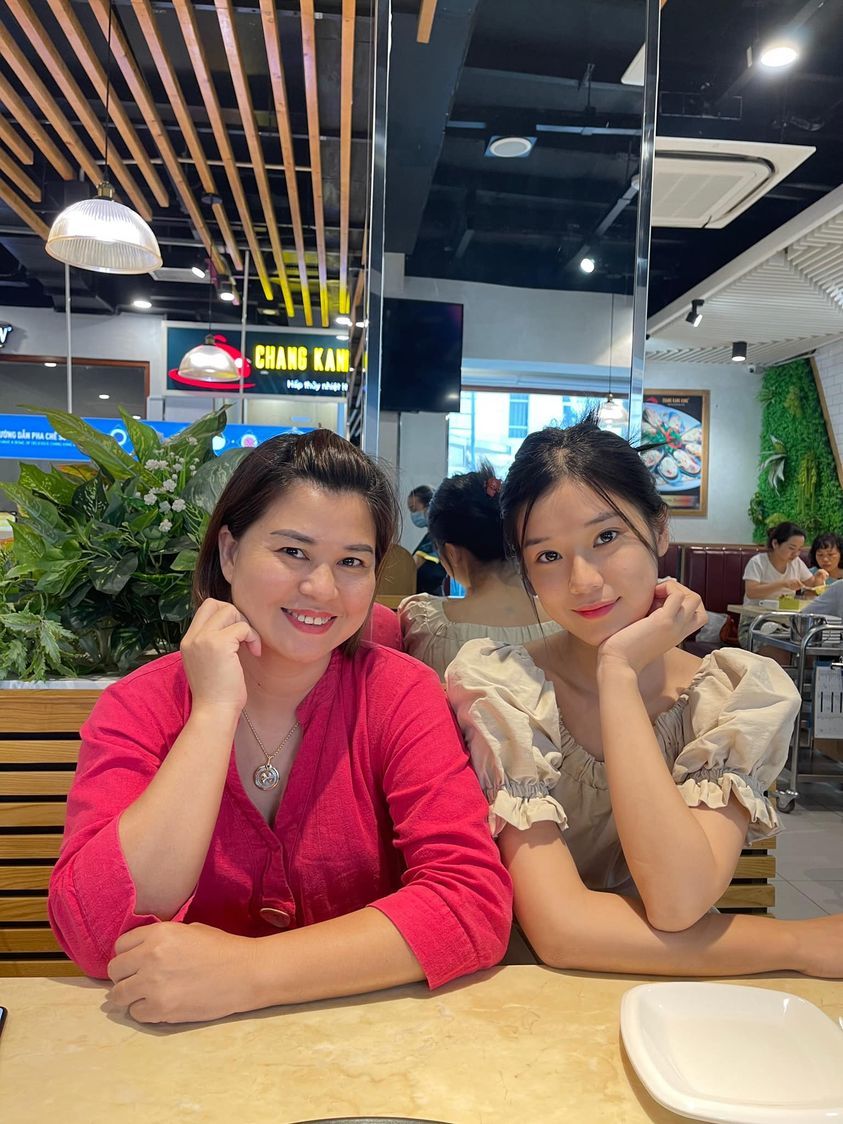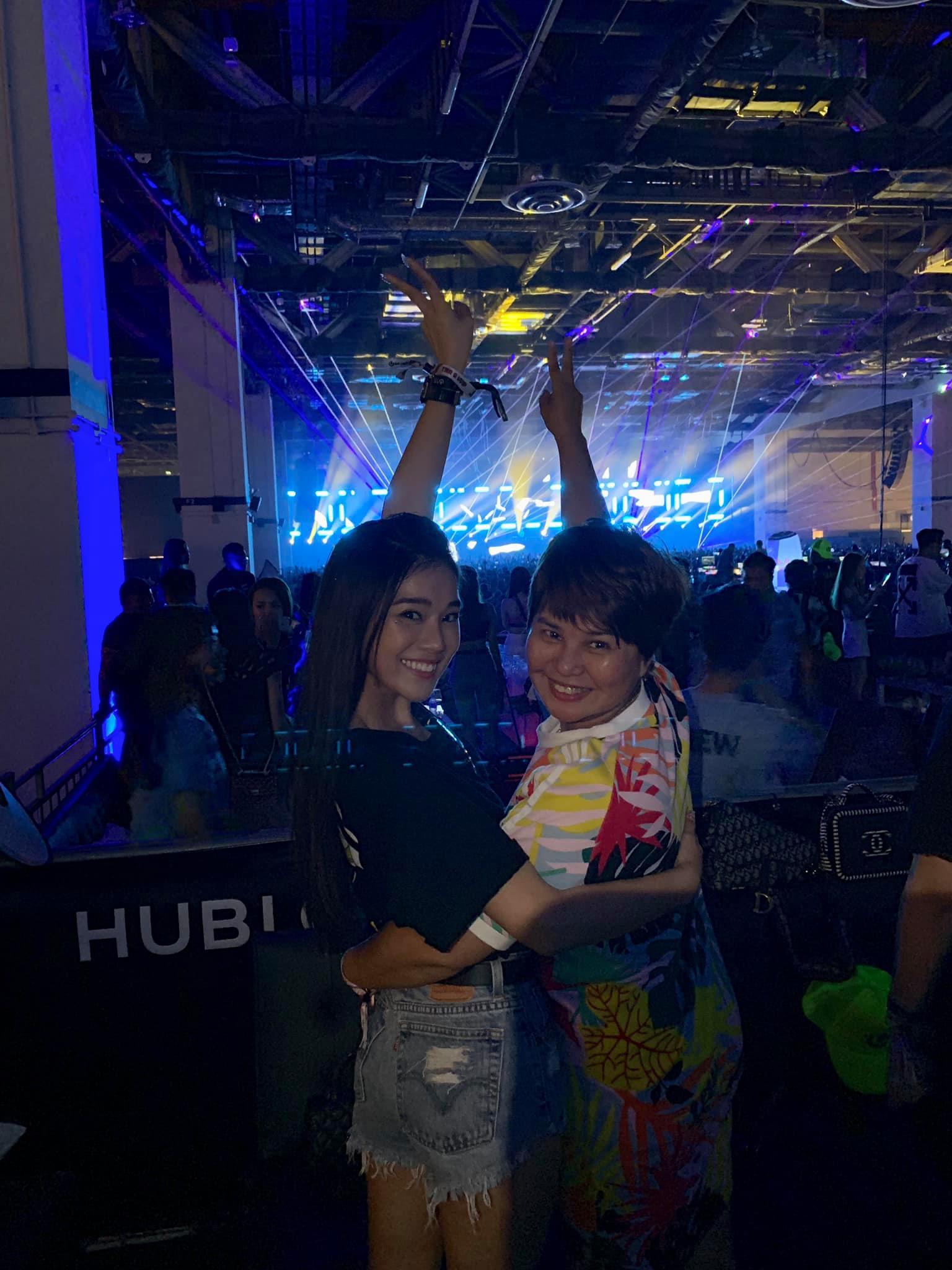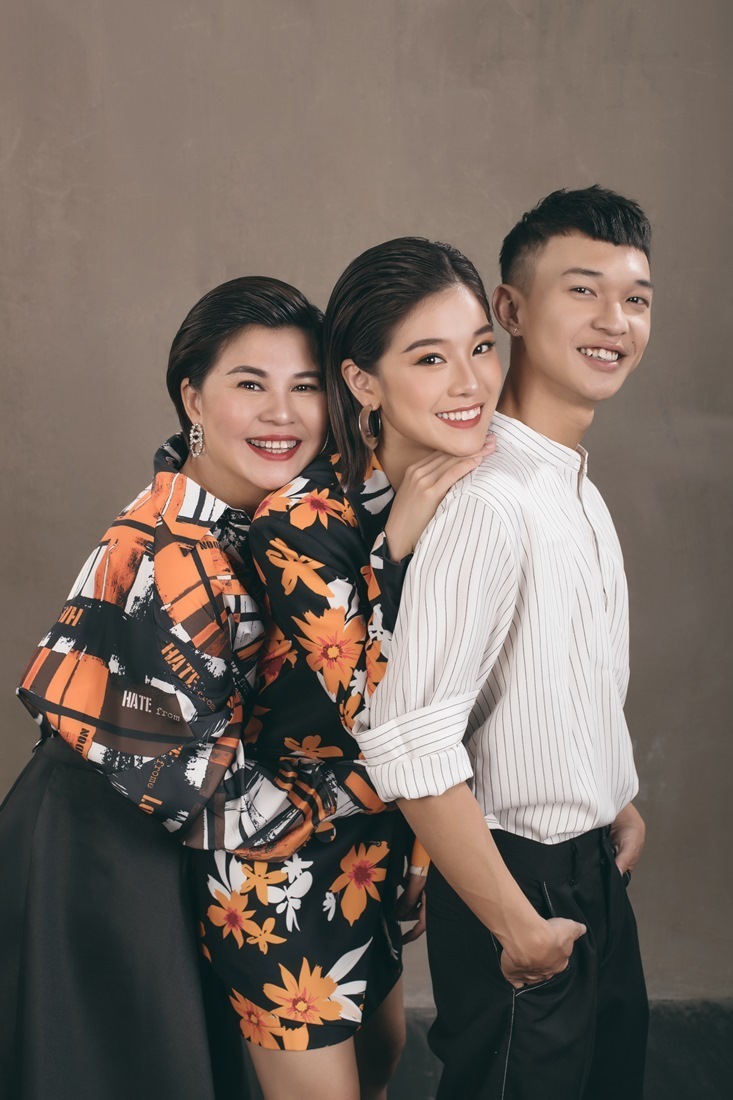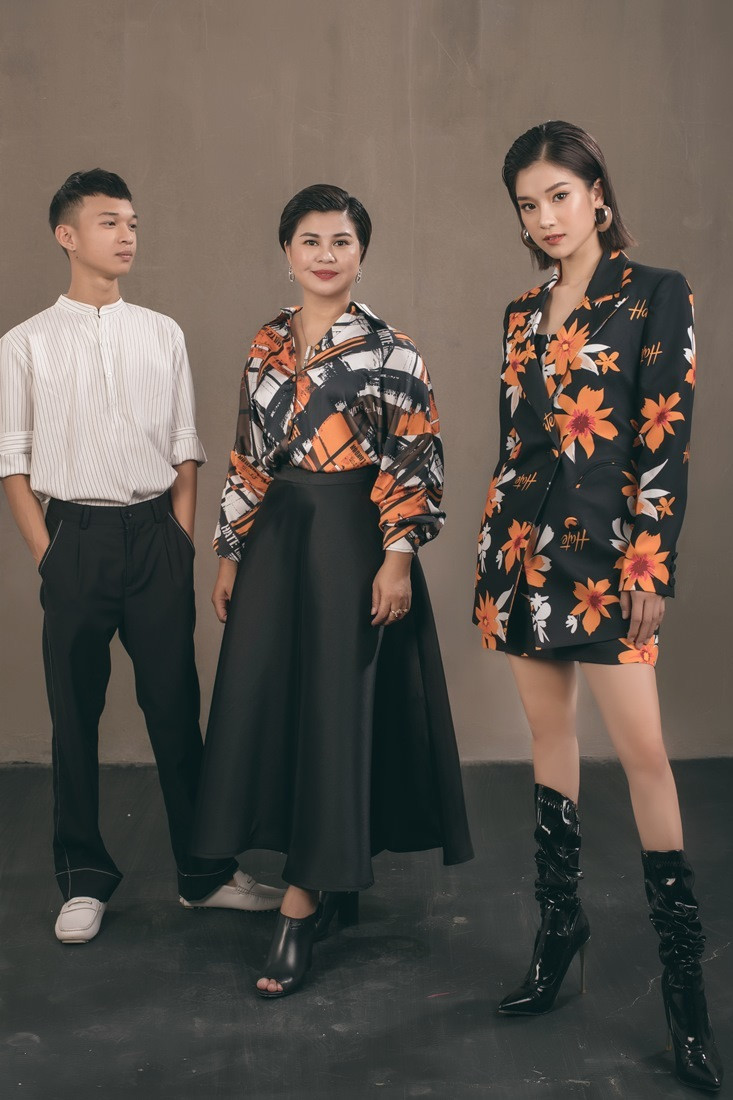 One night, my mother was so sleepy that she closed her eyes and still worked hard at sewing. I was going up the stairs when I heard a loud noise from the sewing machine. Turning around, I saw that my mother's little finger was completely pierced by the sewing machine needle, the needle protruding almost a knuckle. My mother didn't scream, didn't cry, pulled out the needle herself and said "Oi" once. I saw my mother's fingers shaking uncontrollably.
I shudder every time I remember it. From that moment on, I vowed for the rest of my life not to let my mother do manual work like that again. The next day from the hospital, I took my mother to hand over the job to the tailor. I sat there wringing out the window, but I kept crying when I reminisced about the night. Since then, my mother got whatever she wanted. I never said "no" to her again.
*
I also love my father and brother very much. My brother and I were very good when we were kids. Once when I won to play with lego, it got mad with a hairpin and scratched my face, still scarred to this day. Perhaps because of that, the boy grew up to be a good boy, very pampered. He's willing to turn off the bedroom lights for me just because I've crawled under the blankets. It cooks beef noodles in the middle of the night and brings it to the 3rd floor if I'm hungry. Many days, when my mother and I came home, we saw that he had already cooked dinner. That's it, just because of the scar!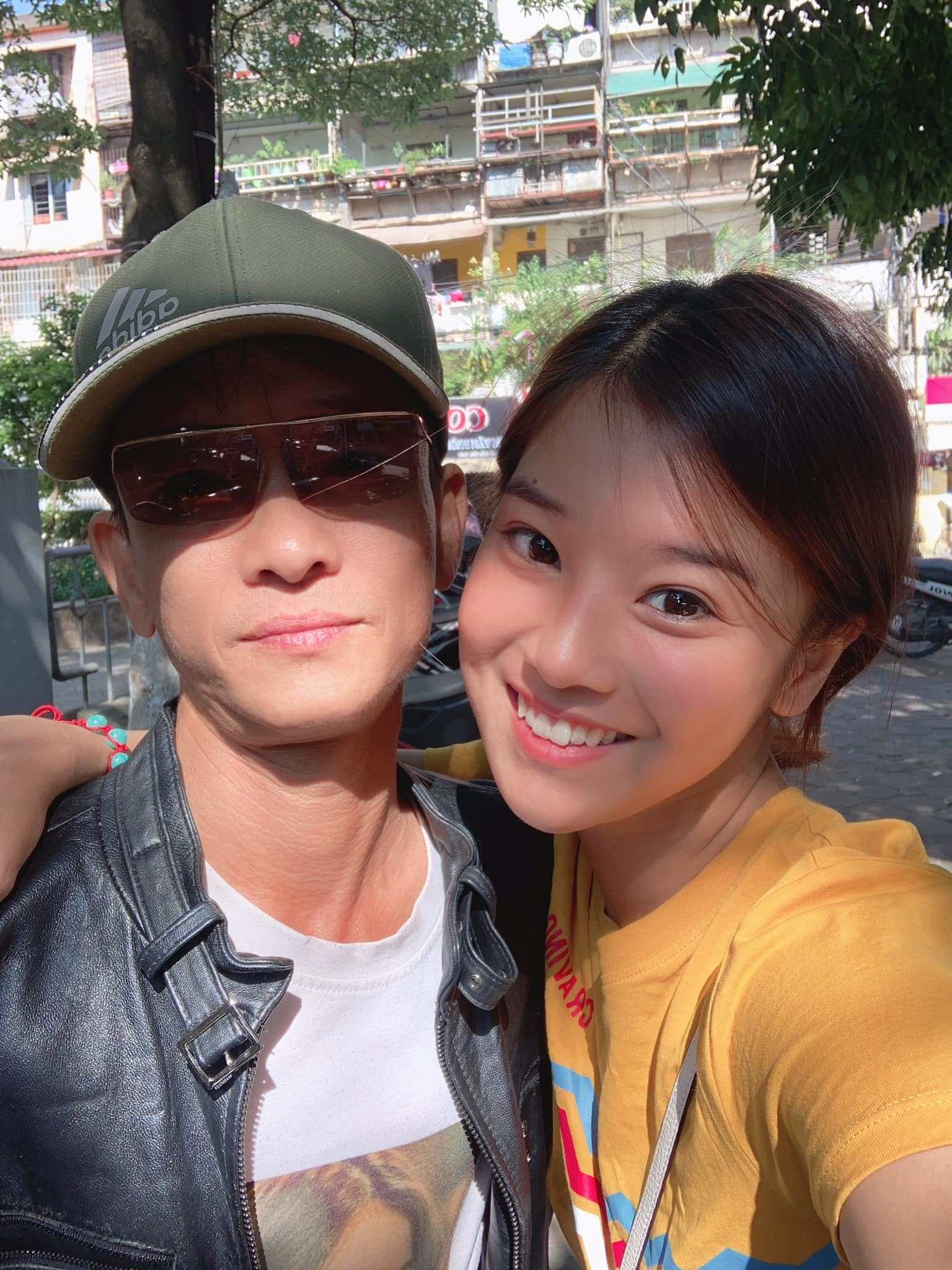 Hoang Yen Chibi and her father.
I thought my family would always be like this. But no… On my 18th birthday, my father and mother divorced. At first, I was very angry with my father but it didn't last long. I hold the hope that when I grow up, I will connect my father and mother. Late last year, my father had a new family. The dream of family reunion was over, I also learned to accept the truth. To this day, I still keep in touch with my dad.
My mother still works as a manager for me, but she doesn't follow her daughter much anymore. At that time, every time my mother took me to a show, she took care of her daughter little by little behind the scenes. Some people think it's normal, some people think I'm "so clumsy that my mother has to follow me to fix the bag". Perhaps in the eyes of mothers, their children are still as small as ever.
Like I said, mom can manage me as long as she wants. And the thing that makes me happy is that I can take care of my mother and younger brother with my hard work.
MV 'I'm back' – Hoang Yen Chibi
Singer Hoang Yen Chibi
You are reading the article
Hoang Yen Chibi recounts her most heartbreaking moment

at
Blogtuan.info
– Source:
vietnamnet.vn
– Read the original article
here