Ăn ngon
Life Style
How to make grilled chicken thigh mushrooms is both easy and delicious!
Prepare materials
1. Vegetables

2-3 chicken leg mushrooms, 2-3 scallions, 3-4 purple onions

2. Spices

Oyster oil, soy sauce, chili sauce, ground pepper, sugar
The grilled chicken thigh mushroom dish that we suggest to you in this article is not only simple from ingredients to processing, but also extremely delicious. The dish is all vegetables, but combined with hot white rice, it is a must-know!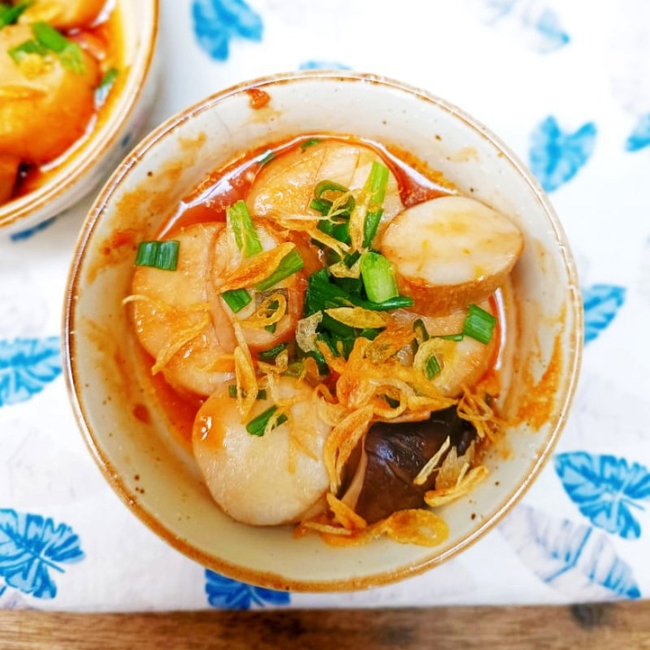 How to make grilled chicken thighs
Prepare the ingredients
You wash the chicken thighs, scrape off the black film on the top of the mushrooms and put them in a pot of boiling water. Boil the mushrooms for about 2 minutes and then take them out. Wait for the mushrooms to cool down and cut them into small pieces. Then you cut a few lines on each mushroom.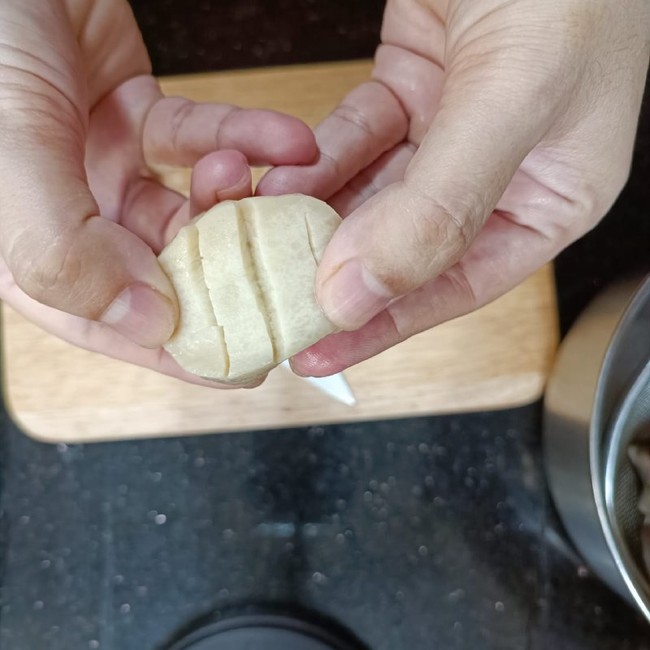 Peel the red onion, wash and slice it thinly. Scallions remove the root, wash and cut into small pieces.
Grilled mushrooms with chicken thighs
You put in a bowl: 2 tablespoons oyster sauce, 1 tablespoon soy sauce, 1 teaspoon sugar, 1 teaspoon chili sauce, 1/2 teaspoon pepper, 1 tablespoon cooking oil, 1 tablespoon water . Stir the ingredients.
Then, you put the pre-prepared chicken thigh mushrooms into the porcelain bowl. Drizzle the spice mixture over the chopped red onion and scallions.
Put the bowl of mushrooms in an air fryer, bake at 200 degrees for 7-8 minutes.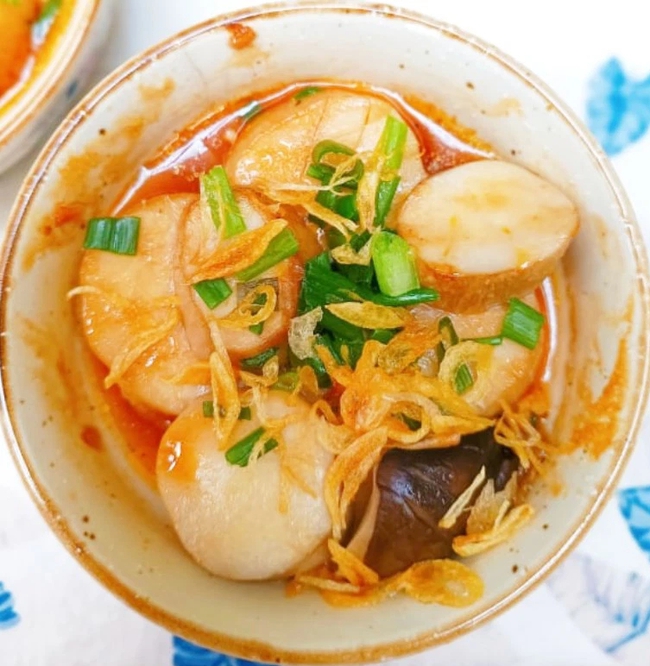 So you have finished the grilled chicken thigh mushroom dish. In this way, soft and fragrant mushrooms are soaked in sweet and salty sauce, so eating "banh cuon" must know. If the remaining sauce is sprinkled on the rice, then you can eat 3-4 bowls of rice without getting bored.
You can increase the ingredients for the sauce if you like to drizzle with rice or dip in boiled vegetables and tubers.
A few uses of chicken thighs that you may not know
1. Improves Immune System
According to a study published in the Journal of Traditional and Complementary Medicine (USA), chicken leg mushrooms can boost immune function. For this study, participants ate chicken thigh mushrooms for 8 weeks. At the end of the study, the researchers found evidence that the mushroom extracts may have immune-boosting effects. Another published study also found that chicken thighs contain immunomodulatory compounds that help the immune system work better.
2. Good for people with diabetes
Chicken thighs contain β-glucans, which can help lower blood sugar. This means that this mushroom improves insulin resistance and lowers blood sugar levels very well. Besides, chicken thighs also help increase glycogen and insulin levels, repair damaged cells and reduce the harmful effects of free radicals. So, this mushroom can help you prevent and control type 2 diabetes.
3. Lower blood cholesterol
Lovastatin and mevinolin in chicken thighs help reduce cholesterol in the blood, thereby inhibiting the synthesis of cholesterol in the body. These substances can also reduce total plasma cholesterol, triglycerides, low-density lipoproteins, total lipids, phospholipids and other indices.
Moreover, chicken thighs will inhibit the absorption of fat in the small intestine. This reduces the activity of the pancreatic lipase enzyme and helps the patient lose weight significantly. In addition, this mushroom can also help you prevent postprandial hyperlipidemia.
With these information and suggestions, hopefully you will have one more The dish is both easy to prepare and delicious to enjoy.
Wish you have a delicious meal with this grilled chicken thigh mushroom recipe!
https://afamily.vn/co-noi-chien-khong-dau-ma-chua-thu-lam-mon-nay-thi-qua-phi-thao-tac-5-phut-la-done-thanh- pham-king-nung-king-bo-2022040416544007.chn
You are reading the article
How to make grilled chicken thigh mushrooms is both easy and delicious!

at
Blogtuan.info
– Source:
Afamily.vn
– Read the original article
here