Yêu
If you fail the exam, your lover will get married, the famous poet becomes crazy
Unable to pass and on the day he knew he failed the exam, poet Tan Da was more painful when he discovered that his dream lover was married to someone else.
First love with a rich lady
For poets, stories love as a material to include in his works. They themselves in love are always intense, romantic in the most special way.
Tan Da – Nguyen Khac Hieu was a unique and energetic poet in the early years of the 20th century. During his life, he experienced many love affairs. Including the first love story failed with a young lady of a rich family.
At that time, Tan Da was only 19 years old and was studying at Quyet School (École modèle). He fell in love with a girl surnamed Do, the son of bourgeois Do Than living in Hang Bo street.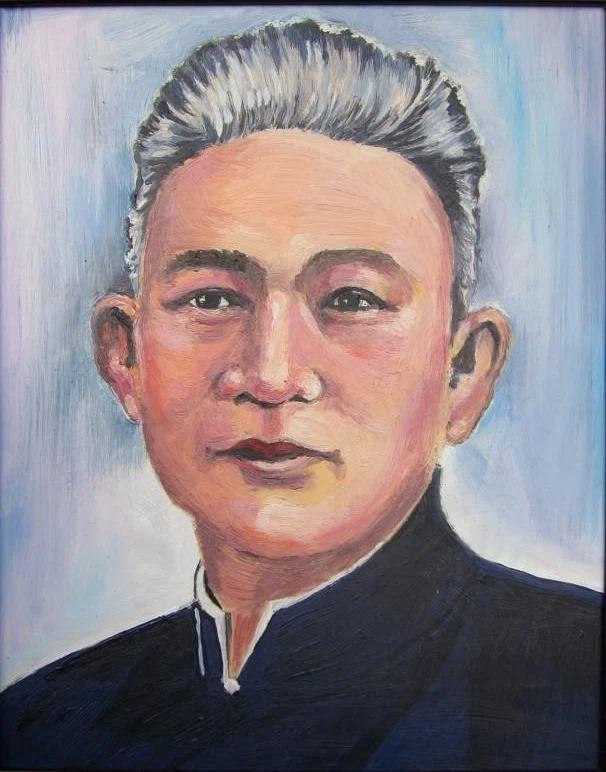 Portrait of poet Tan Da.
At first meeting, he fell in love with the beautiful girl. There is information that the girl is Do Thi Chinh, also known by another name, Kim Oanh. Someone also said that it was Do Thi Thang – the eldest daughter of Mr. Do Than.
That day, Tan Da studied at Gia Ngu and returned home to Hang Non. If it wasn't raining, he would go to Hang Bo to see that beautiful girl.
About her beauty, writer Nguyen Manh Bong once wrote that she did not tilt the water to the side, but had an oval face, white skin, long hair, a petite and beautiful figure, seemed graceful and obedient, and spoke softly. polite politeness. She replaced her father to take care of Cam Van Duong bookstore.
At that time, when his half-brother, Pho Bang Nguyen Tai Tich, knew about it, he said with pity: "Our family is so poor, where can we get married with two horses?"
His brother did not believe him, but his brother-in-law, the poet Nguyen Thien Ke, was very supportive of his brother-in-law. He himself went to the place to visit and talk to the Do family about the young couple's story.
Mr. Do Than knew that he did not refuse, but he offered the condition that he wanted his son-in-law to pass a bachelor's degree and then work as a tri district.
Tan Da's sister is also very cooperative about her brother's story. Knowing that the daughter of the Do family often goes to the market to shop, so when she goes to the market, she also brings her brother with her. Occasionally, the two sides meet. The young lady looked shyly. Tan Dan asked her to buy something for her, and said a few words. She blushed and looked away or mumbled in reply.
In those years, that was already bold behavior. Tan Da's sister moved away to pretend to be busy shopping, creating conditions for her brother and his dream lover to talk.
In those years, Tan Da was extremely in love. He even passed the Do store many times to hear only her clogs crunching on the brick floor. If there was a time when she accidentally ran to the door, the two sides shyly looked at each other.
Or sometimes, Tan Da walked completely into the bookstore, asked to buy ink sticks, pad of paper… The image of this dream lover entered his work "Children's Dream" with the crisp sound of clogs.
At that time, Tan Da was delusional, the lady was shy. Also because of Mr. Do Than's condition that the groom must pass a bachelor's degree, Tan Da himself later wrote about the reason for embarking on the academic path: "The purpose of studying in the faculty, the future of the exam is related to love".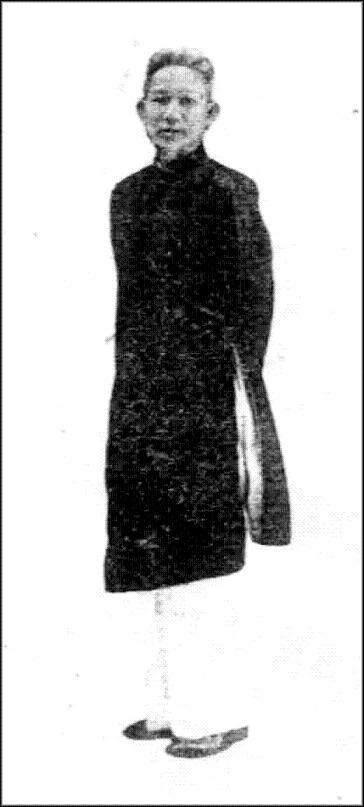 The lover got married and the ending was so sad
However, even though he used to grind the history books to take the exam, in the end Tan Da broke down the first school. After sending his shins and cots to his family, he immediately returned to Hanoi, rushed to Hang Bo, and discovered that it was also the day when the lady surnamed Do married her husband.
The corpse of the firecracker on the day of Vu Quy is still red on the porch of Cam Van Duong's house. The young lady dressed in wedding clothes, with a sad face, got on the carriage.
This was a real shock to Tan Da. On the day of failing the exam, she discovered the shock of her dream lover getting into a flower car, there could be no more sadness than that.
He left Viet Tri to escape reality and then returned to Hoa Binh. Family members or acquaintances all tried to ease his pain. But all the ways can only reduce sadness but not completely alleviate it.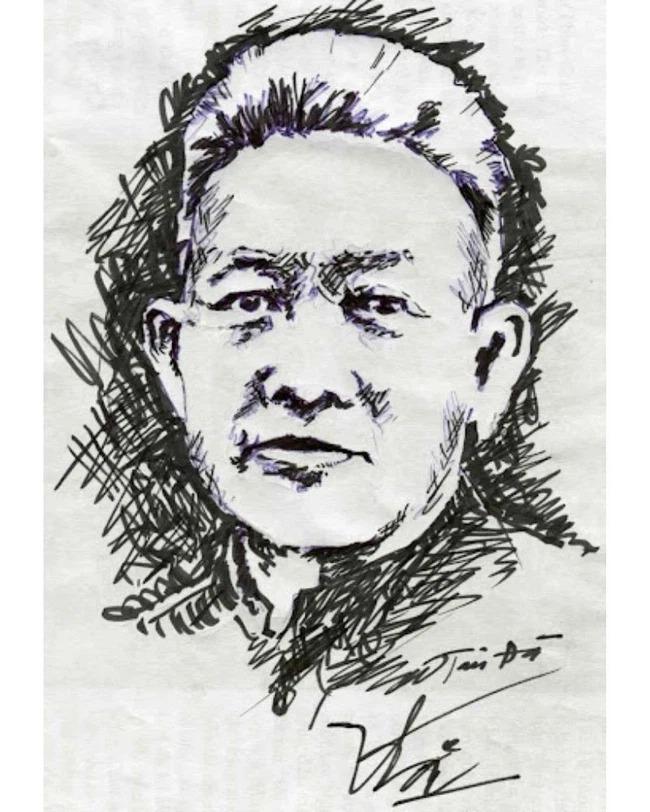 Story love Sick as a fatal blow to him. For 6 months, he did not eat rice, only drank alcohol and was immersed in nostalgia. It was also because of this period that Tan Da became an alcoholic, careless poet.
Every day, he only eats or holds a pig, chicken, duck or fish. All put in a tray with a knife, salt plate. Wine can be drunk from a jar, not a bottle. His meals are also impermanent. At night, sometimes he lights 28 candles called "successful" and sometimes lights 7 candles called "lost love". For six months, he did not eat rice.
The breakup of the first love caused Tan Da to face many ups and downs in life. The infatuation, melancholy and sentimental self, the lashing out at not being able to marry the one you love is even heavier.
According to the Law, readers
You are reading the article
If you fail the exam, your lover will get married, the famous poet becomes crazy

at
Blogtuan.info
– Source:
2sao.vn
– Read the original article
here